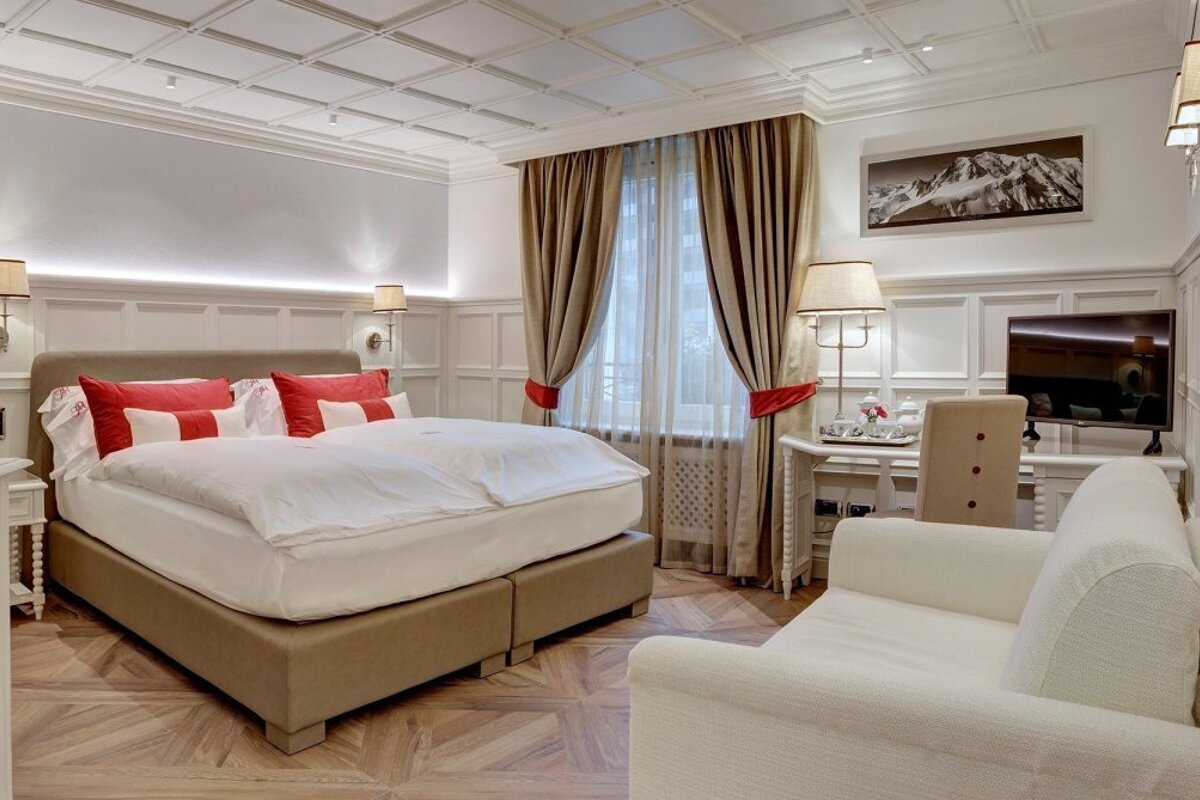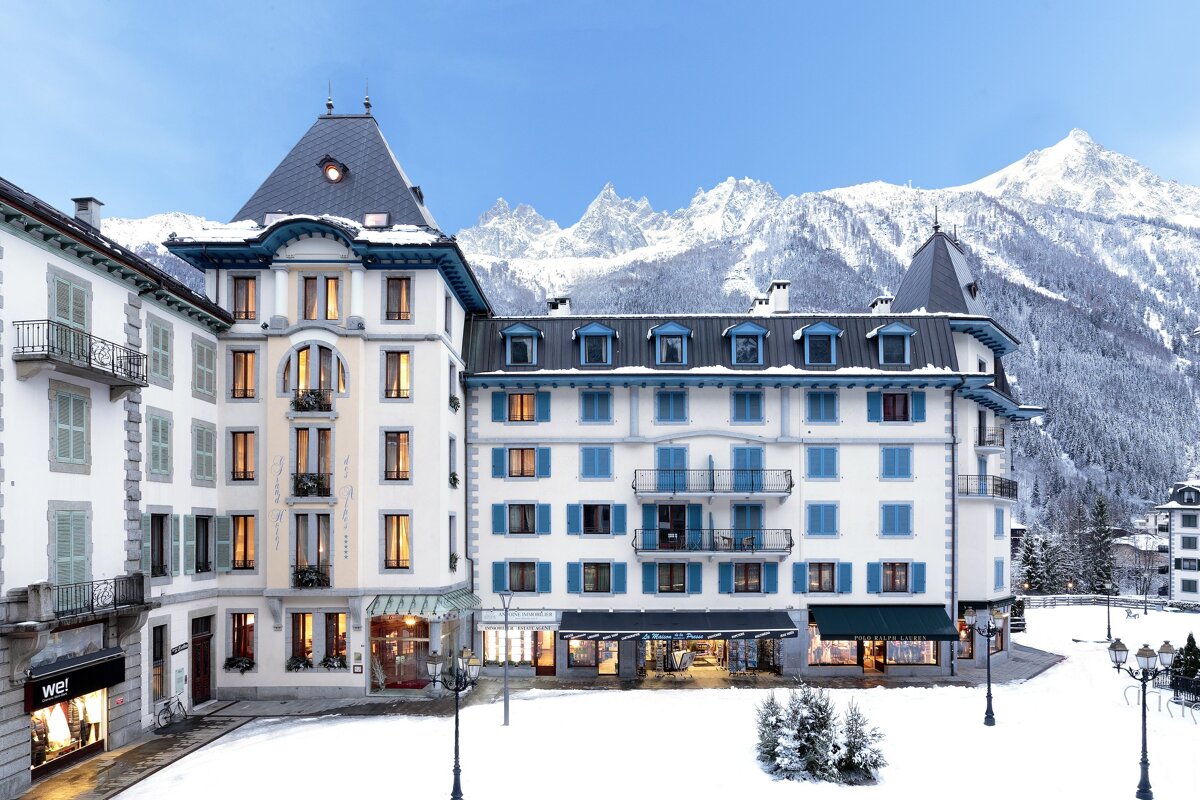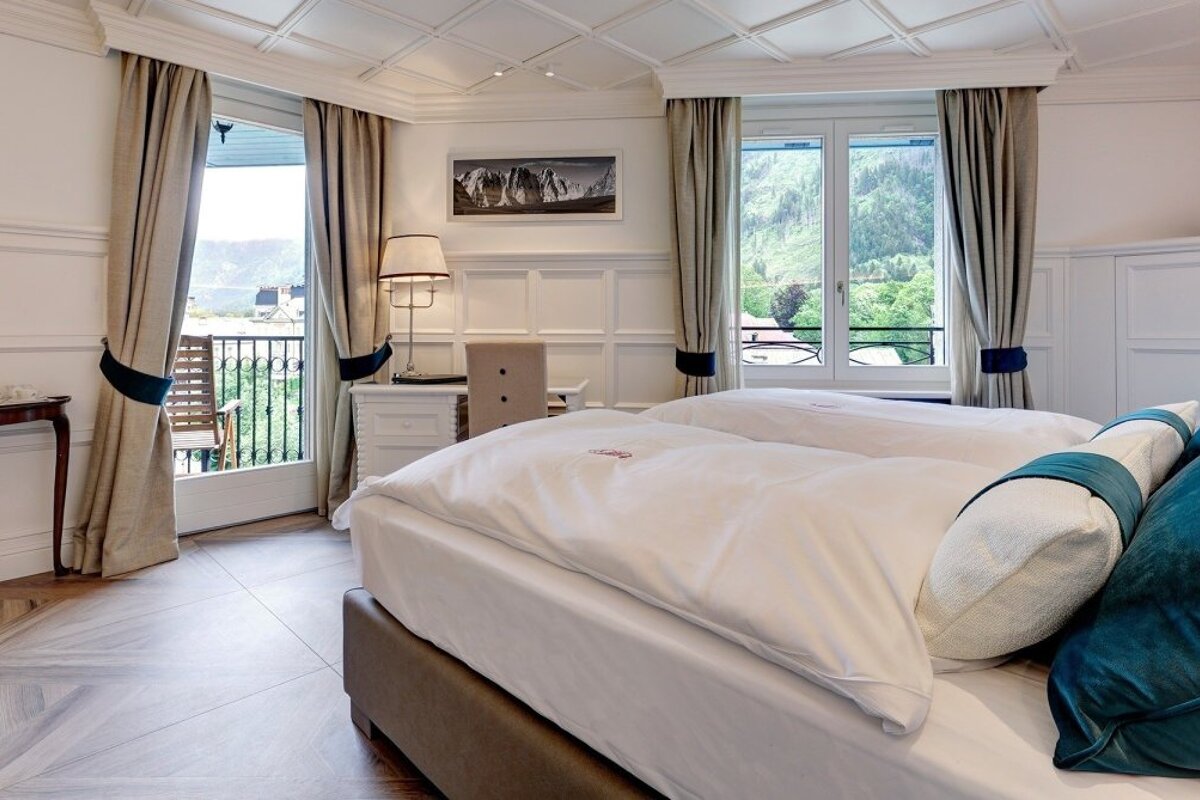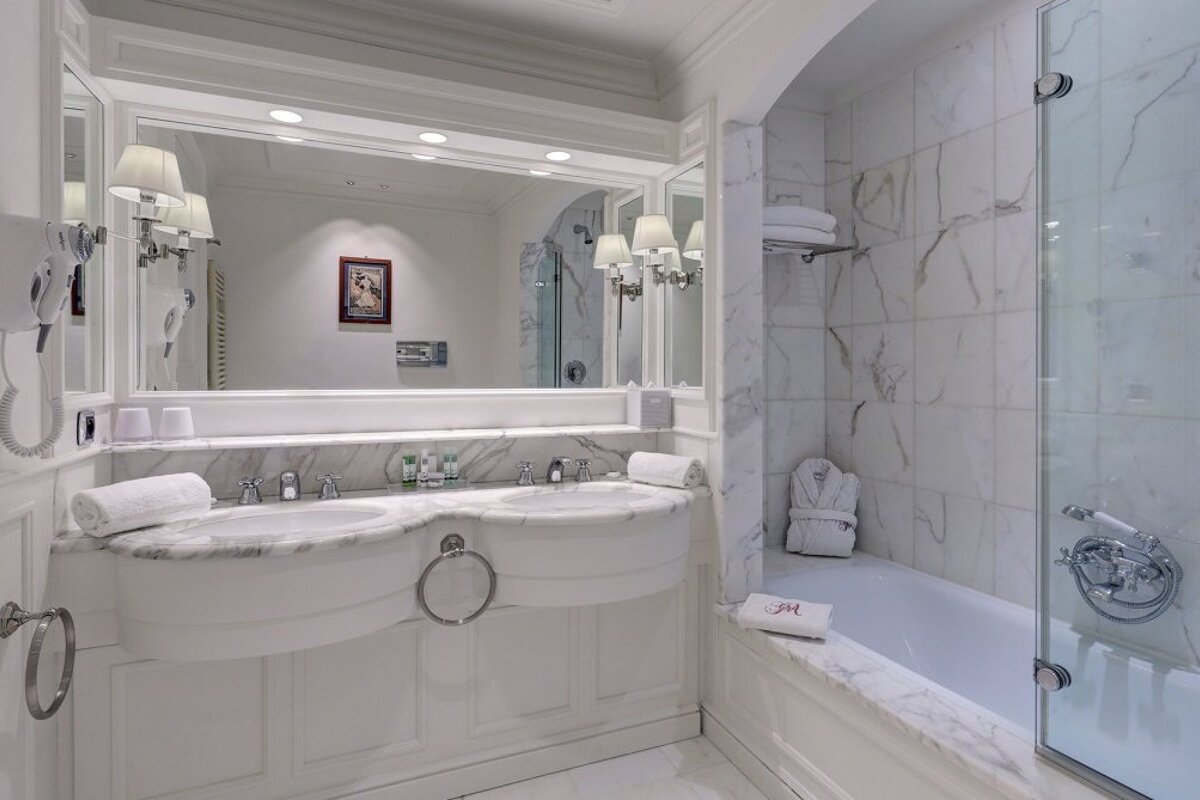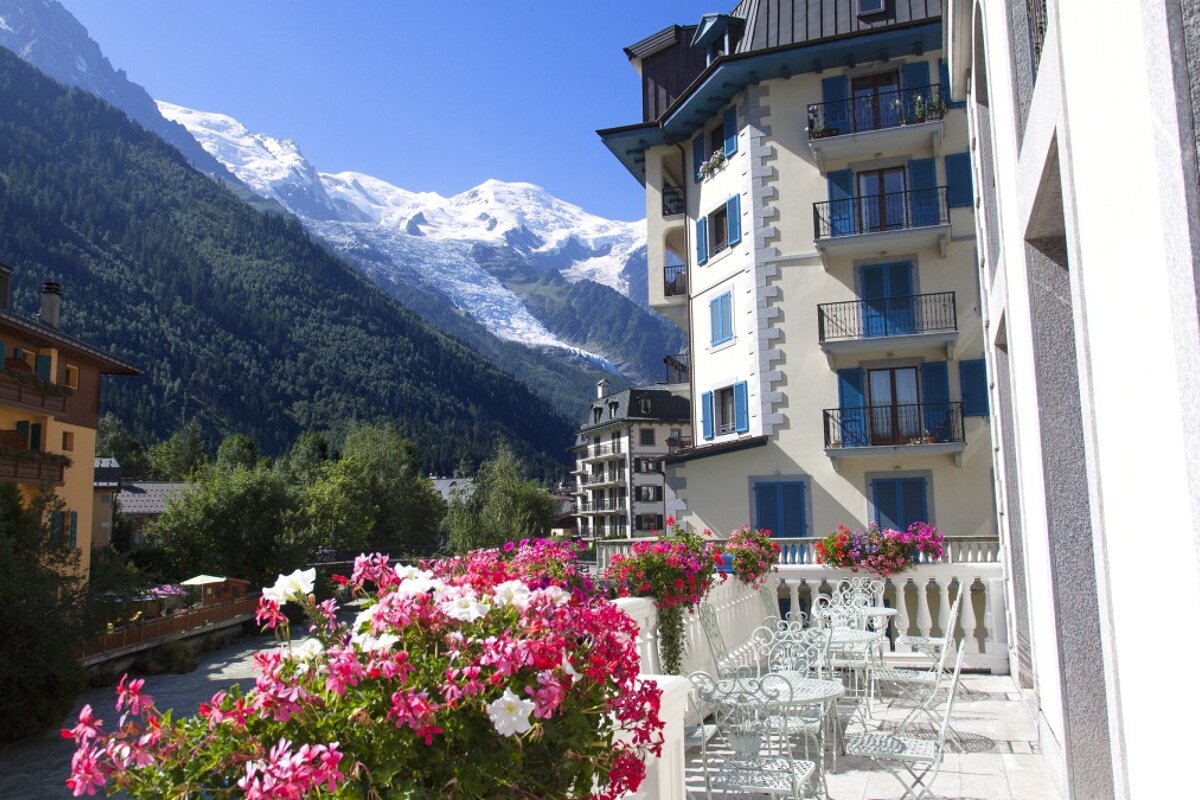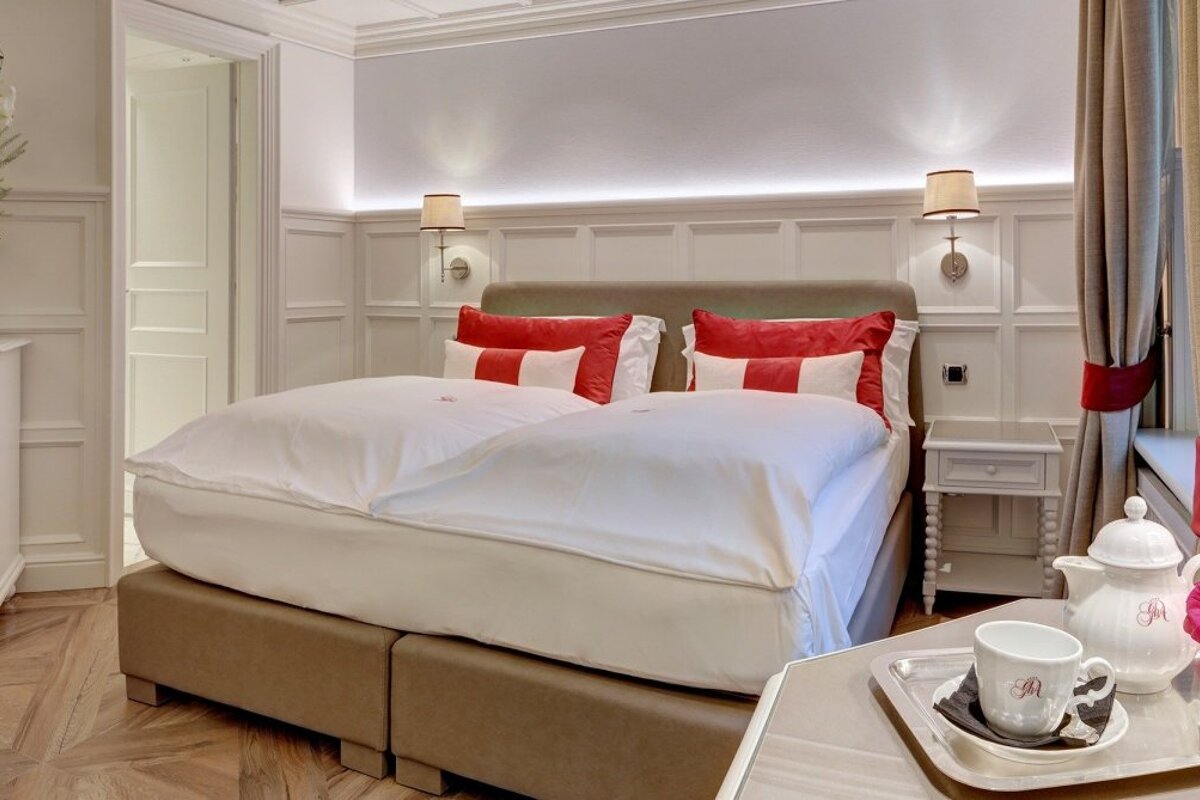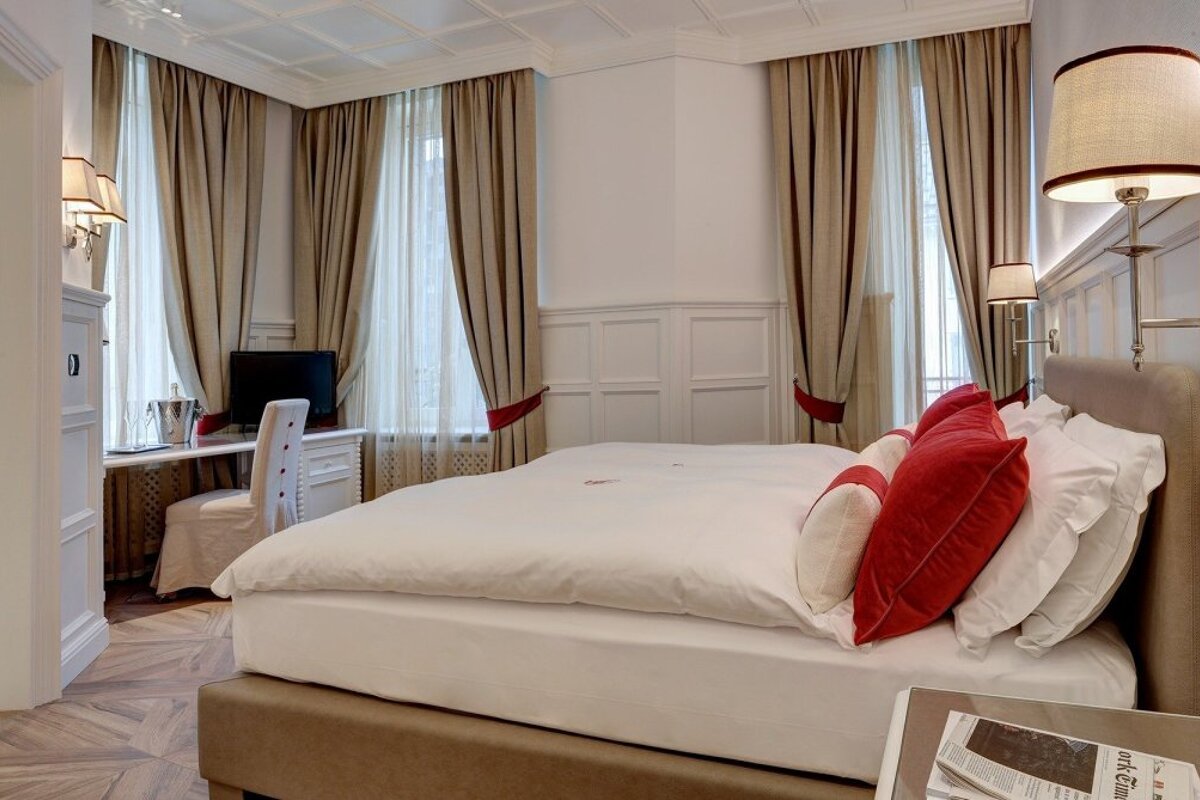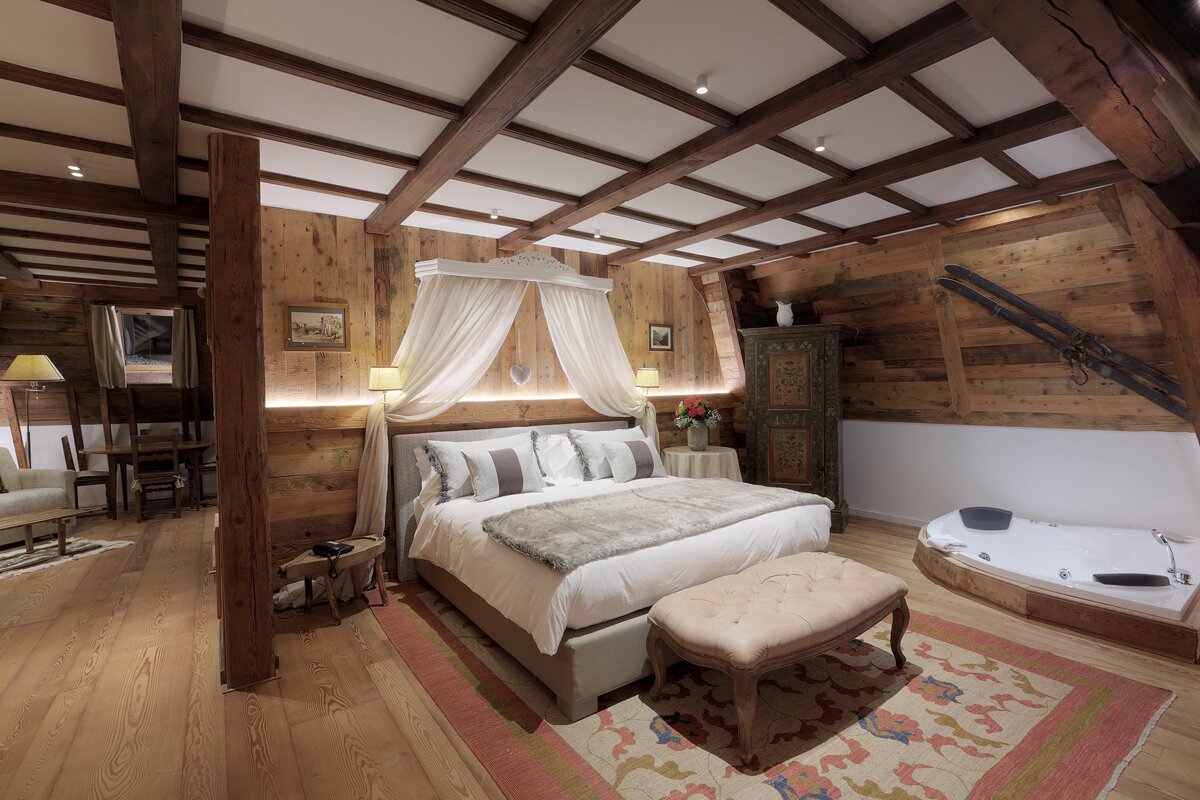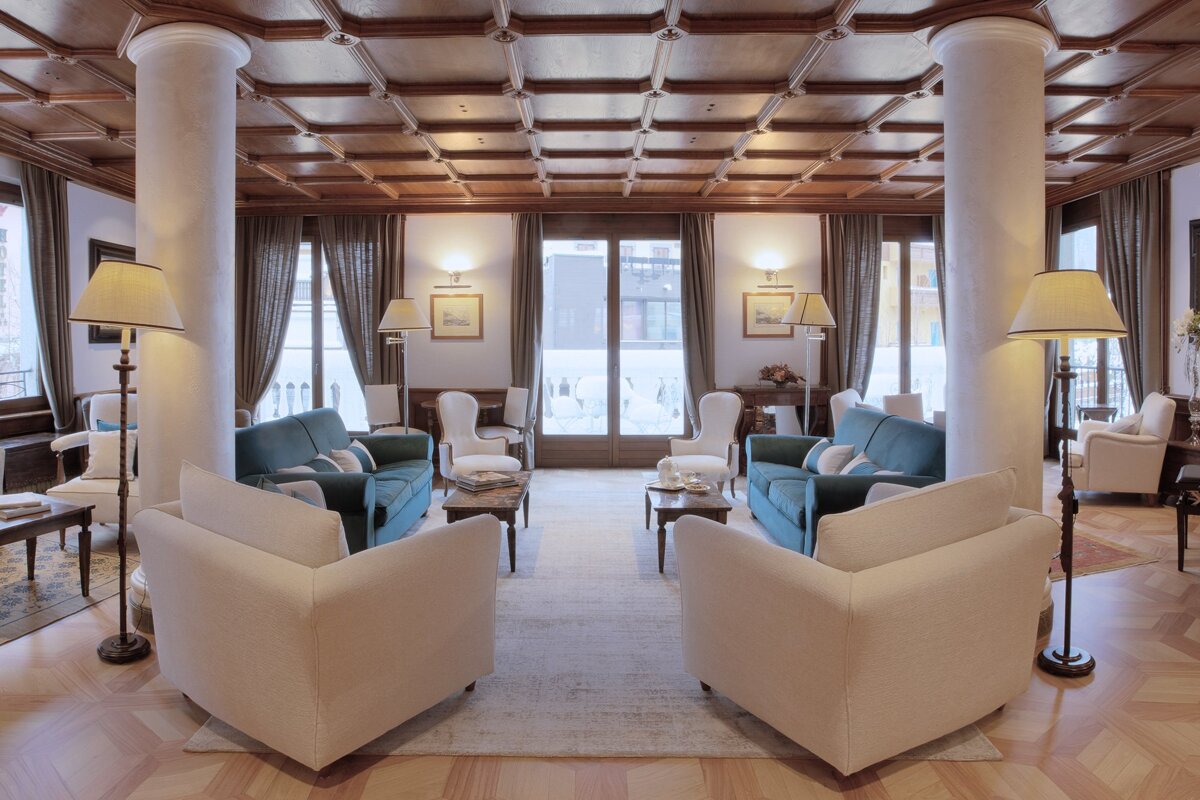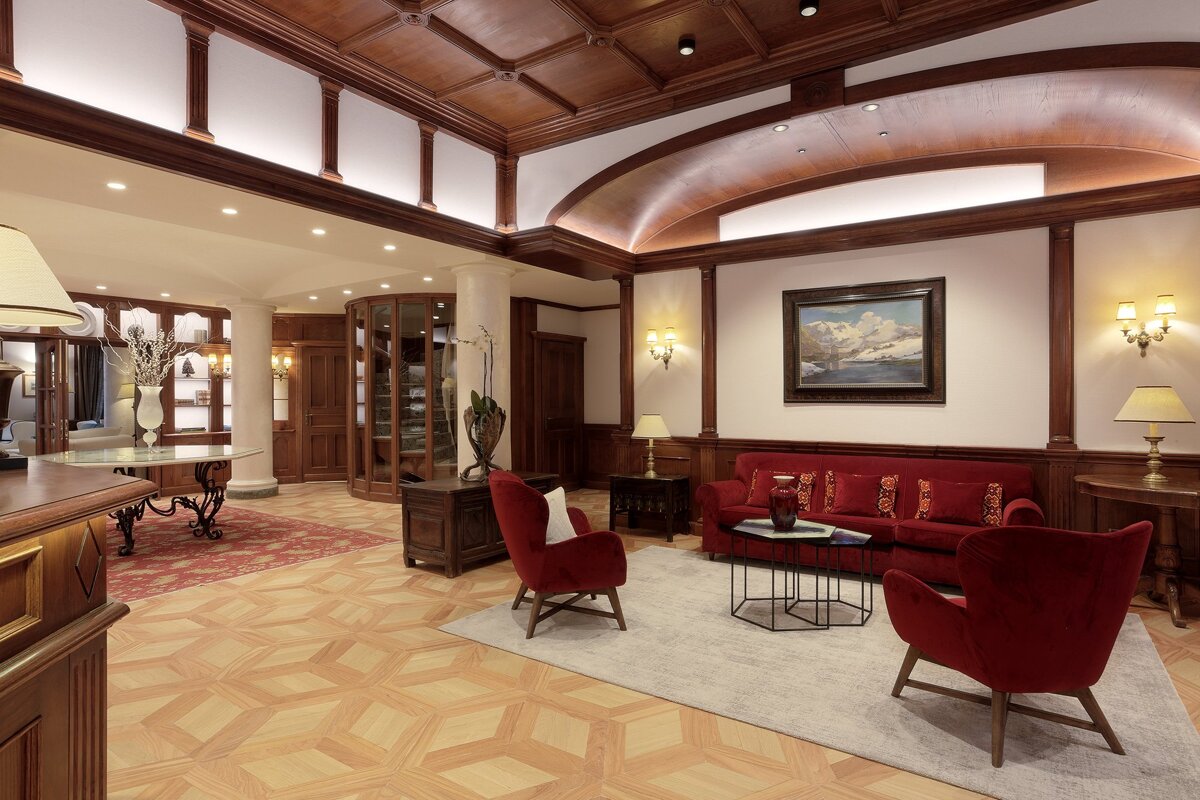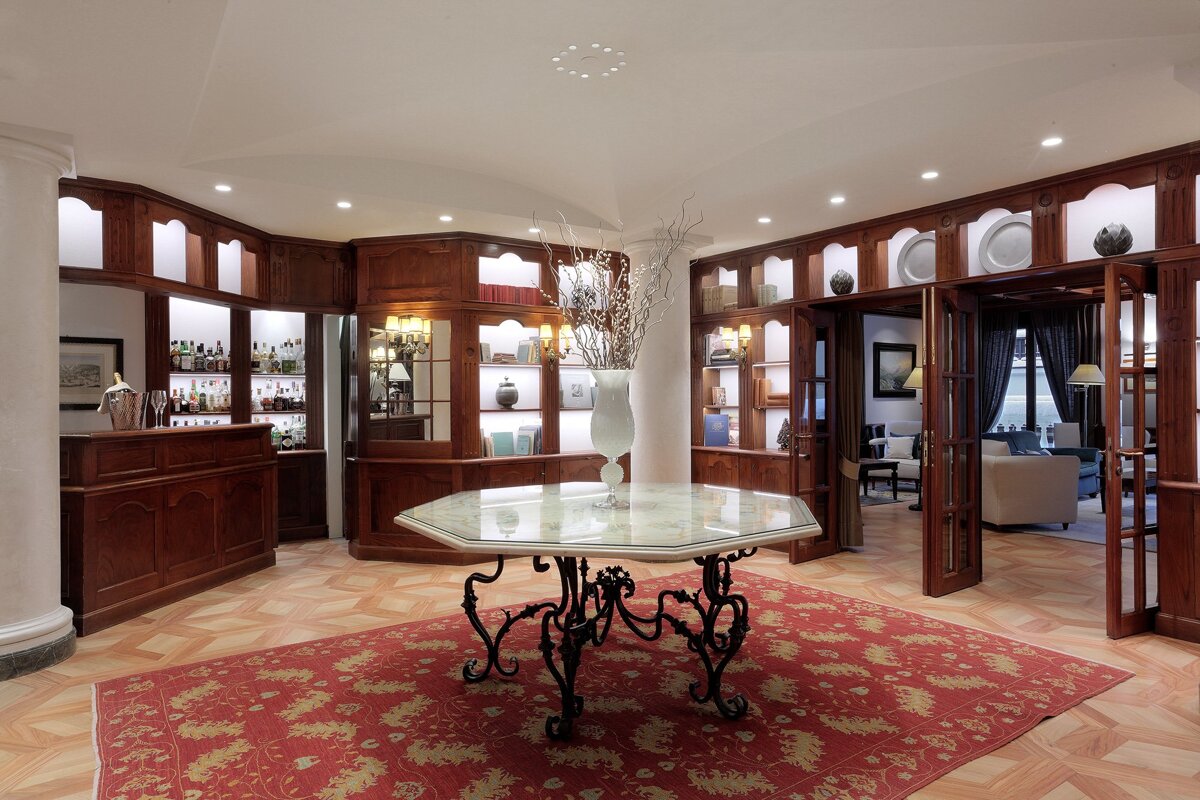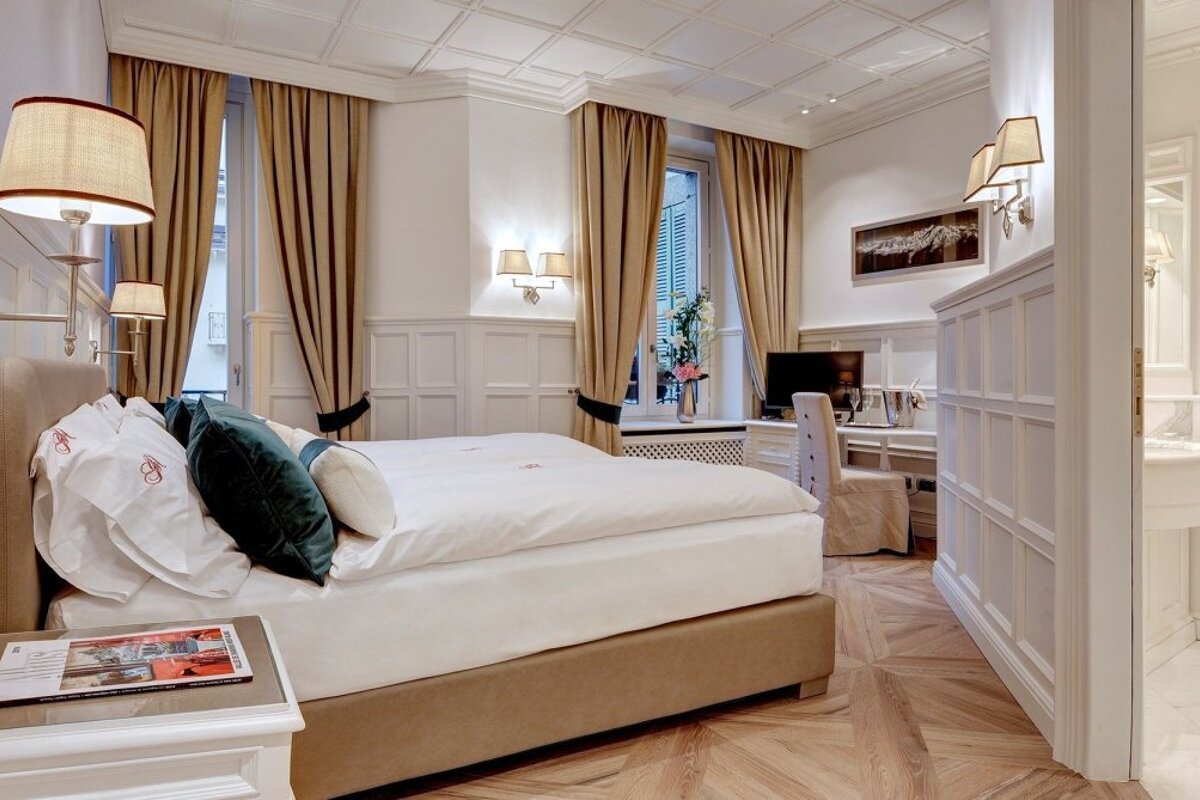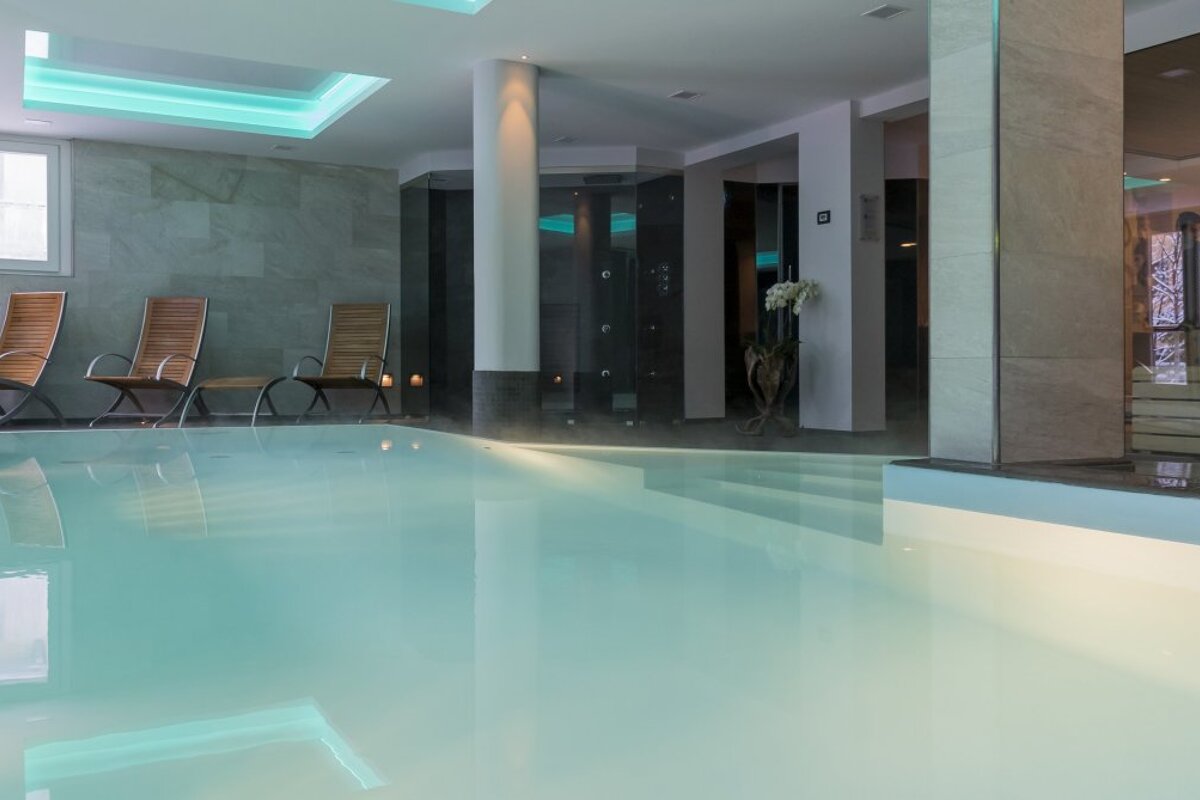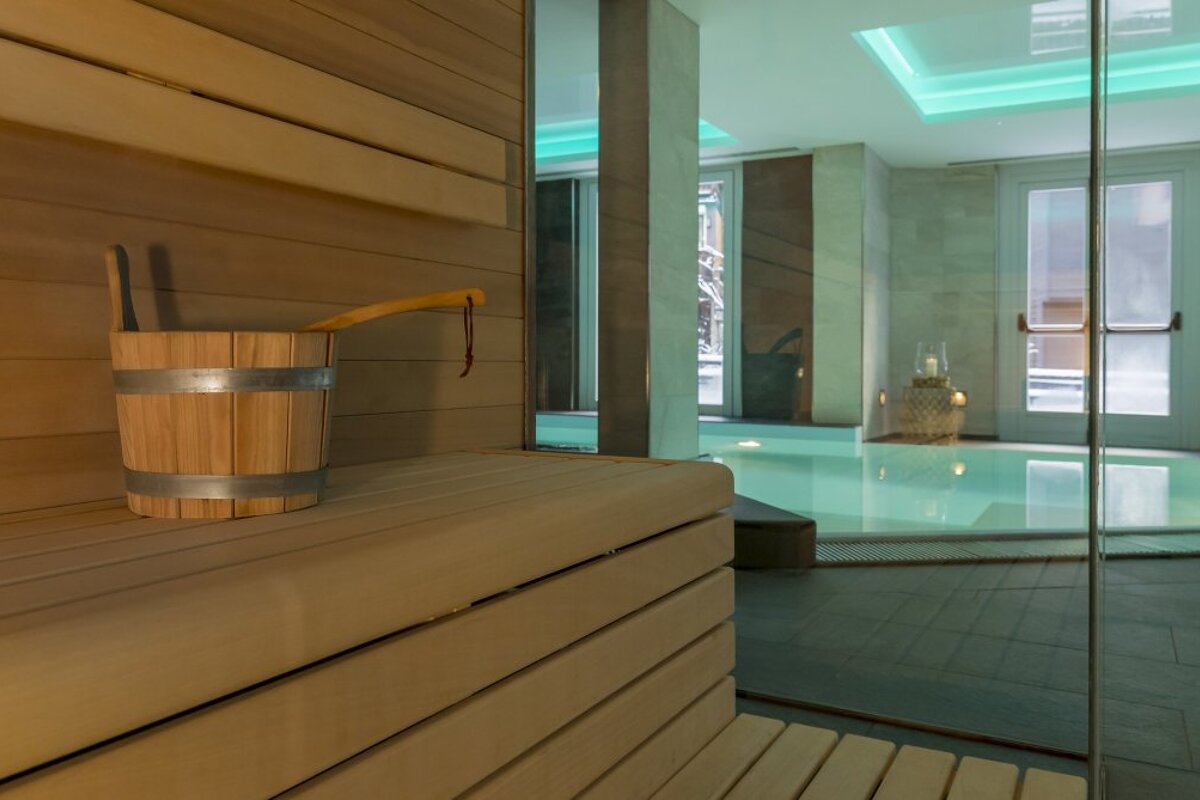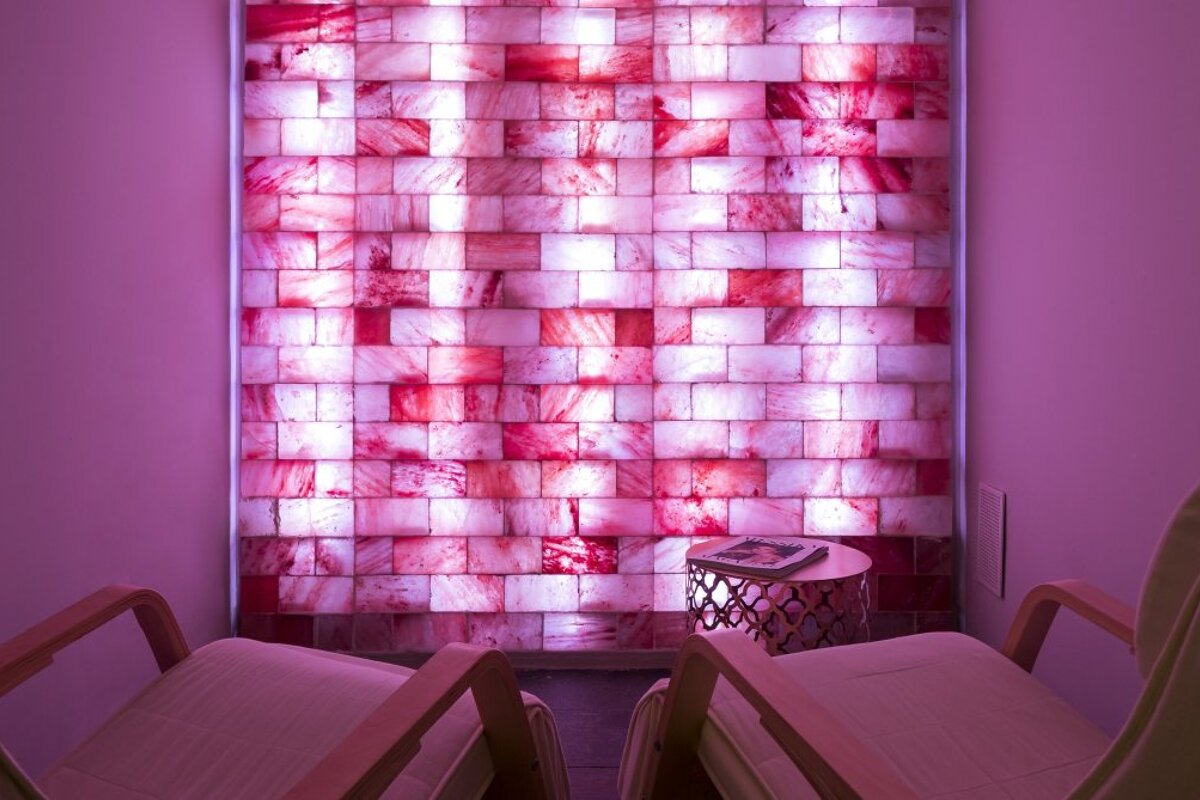 Grand Hotel des Alpes, Chamonix
Traditional & stylish 5-star hotel in the centre of Chamonix with spa facilities
This luxury boutique hotel is situated right in the heart of Chamonix, and dates back to 1840. It has been painstakingly restored in recent years, and the hotel is once again at the forefront of luxury Alpine tourism in the heart of the resort.
The Grand Hotel des Alpes offers 30 finely refurbished rooms in the circular tower offering views of either the Mont Blanc or Brevent. Double rooms and suites are both available, equipped with all the conveniences to help you unwind, including TV, DVD player, and free WiFi access.
Upon your arrival you will be greeted in the elegant terraced lounge and bar with views of Mont Blanc, where you may relax in the warmth of their real log fire, or peruse the library which is rich in antique literature.
Every morning in the breakfast room a rich buffet awaits all guests, which includes eggs cooked to order in just about anyway you can imagine, and a selection of home-made marmalade, jams, and patisseries. You can enjoy your meal outside on the terrace by the river, taking in the stunning mountain views.
The relaxation centre, for those who wish to wind down in style, offers a wave swimming pool, jacuzzi, sauna, steam room and a relaxation room with a revitalising salt wall. They also offer a personalised masseuse service.
The hotel is located within walking distance of the Aiguille du Midi and the Mer de Glace train, which are both open year round.
Reviews
364 verified reviews by
"Excellent"
Good to know
"More comfort would be nice"
Watch this
The Bar
During the winter months, in their spacious lounger area with comfortable sofas and armchairs, guests are offered afternoon tea from 16.00 and an aperitif buffet in the evening before you go out and discover one of the excellent restaurants in Chamonix.
The Restaurant
The hotel does not include a restaurant but breakfast is provided as part of your stay. Reception are happy to make restaurant reservations on your behalf.
Visitor comments
"We were a group of couples staying at Grand Hotel des Alpes for one week. While the rooms were not super large and the lift was a bit slow, the staff could not have been better! Nothing was too much trouble for them, from organising restaurants, to arranging onward bus trips, every request was first met with an attempt to fulfill. The hotel itself is perfectly located on the pedestrian "mall", within easy walk of many great restaurants. The hotel ski bus is readily available to drop off and pick up guests. The bedrooms have wonderfully comfortable beds and pillows, and spacious bathrooms. The Brevent rooms face the pedestrian mall and can sometimes be a bit noisier than the rooms overlooking the river. The afternoon tea is magnificent - a wonderful selection of sweet and savoury delights." - Trip Advisor
"My wife and I stayed 4 nights and could not ask for a better place. The staff was always extremely nice and took time to assist in any way possible. I would classify this hotel as luxury. Their shuttle will take you to the surrounding bases and pick you up promptly. The view from our 5th floor room was spectacular." - Trip Advisor
"We would recommend this hotel to anyone looking for luxury, comfort, a fantastic location and really superb staff. We cannot wait to get back!" - Trip Advisor
"Fantastic hotel in the heart of Chamonix. Staff the most friendly of any French hotel we've stayed in. Breakfast is quality. Delicious afternoon tea. We will return." - Trip Advisor
"Elegant and cosy and very clean. The location is perfect and there is nothing too much for the staff! The hotel pictures on their website do not do it justice as the decor has been updated substantially." -Trip Advisor
Location