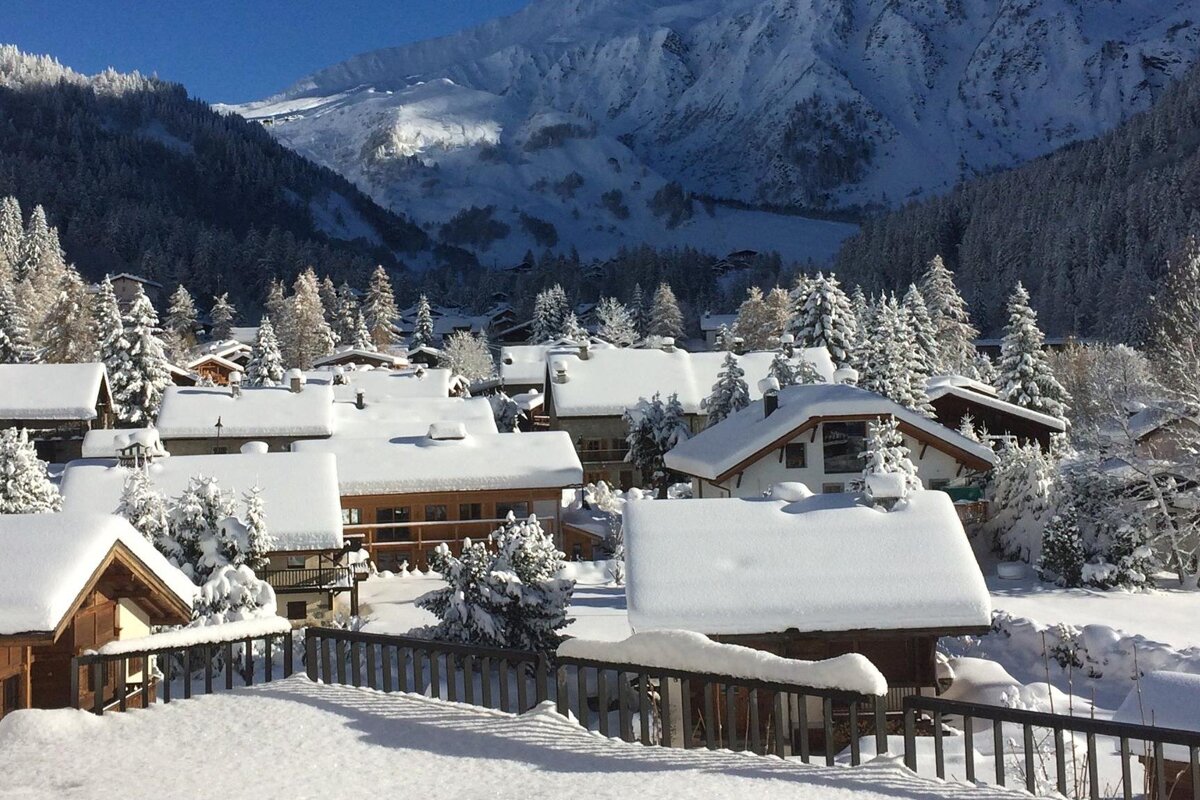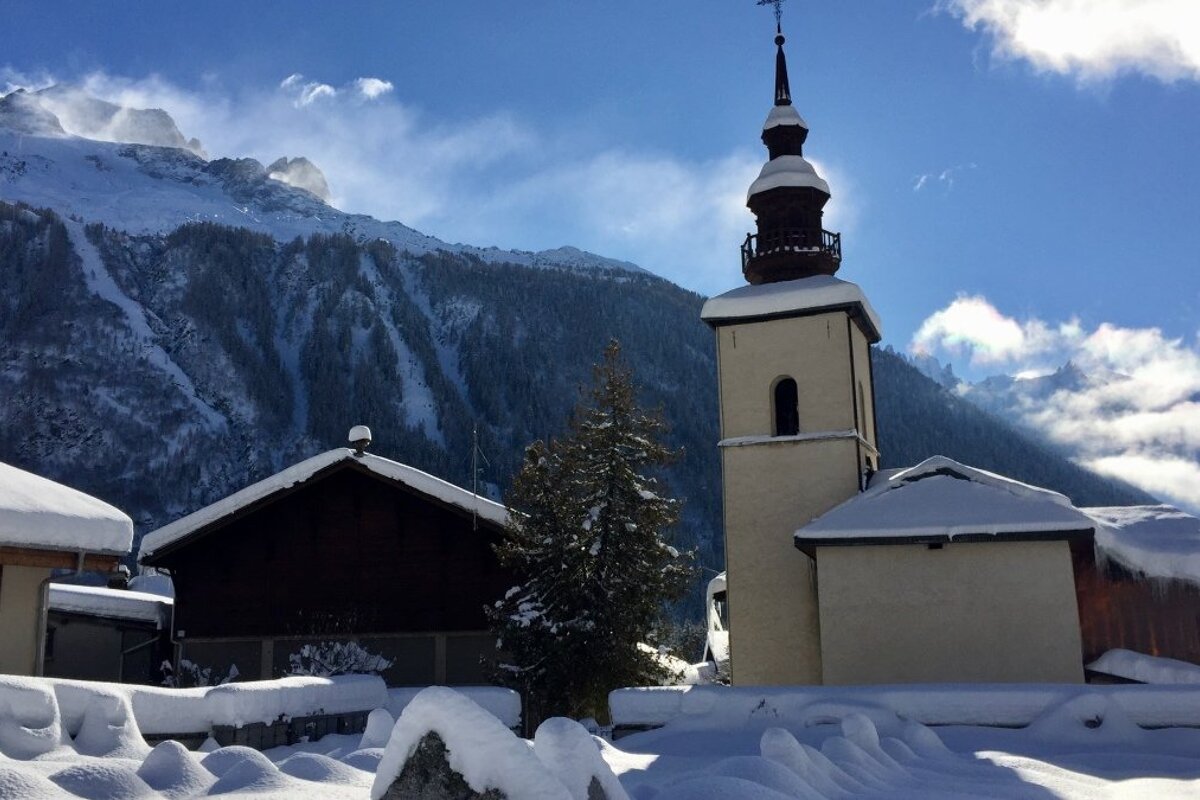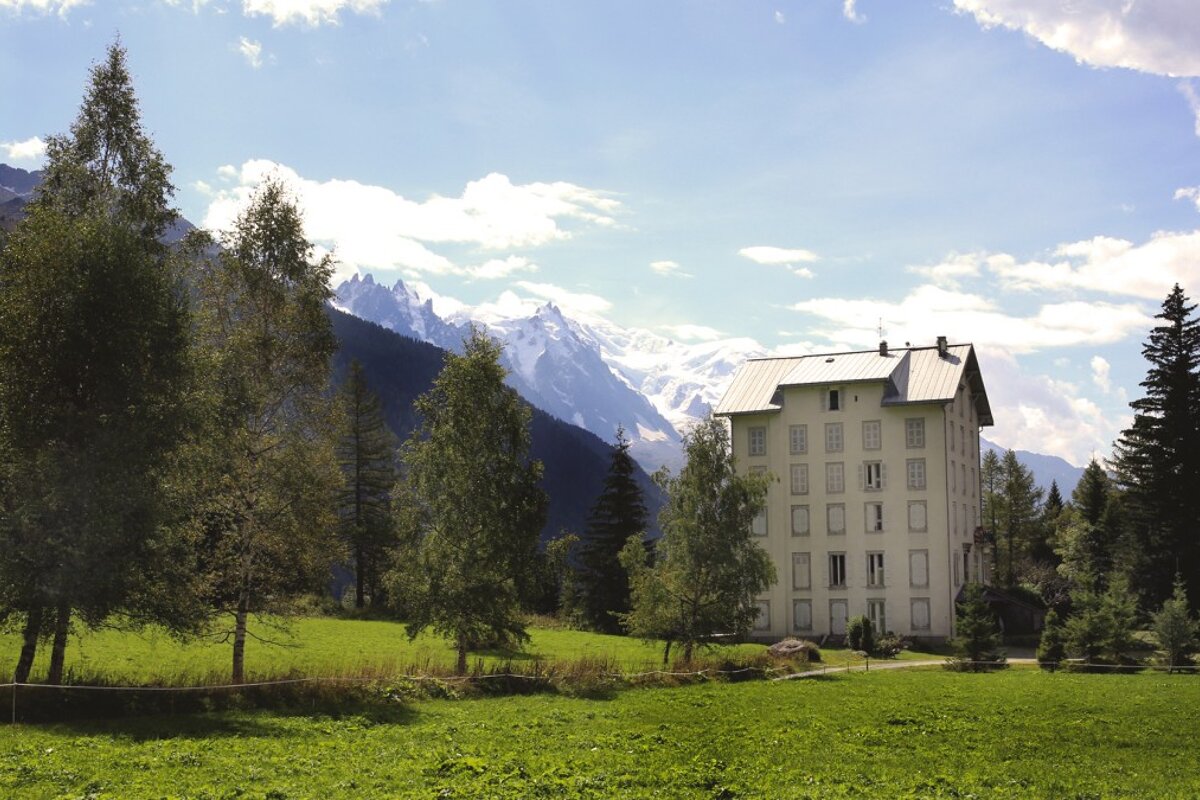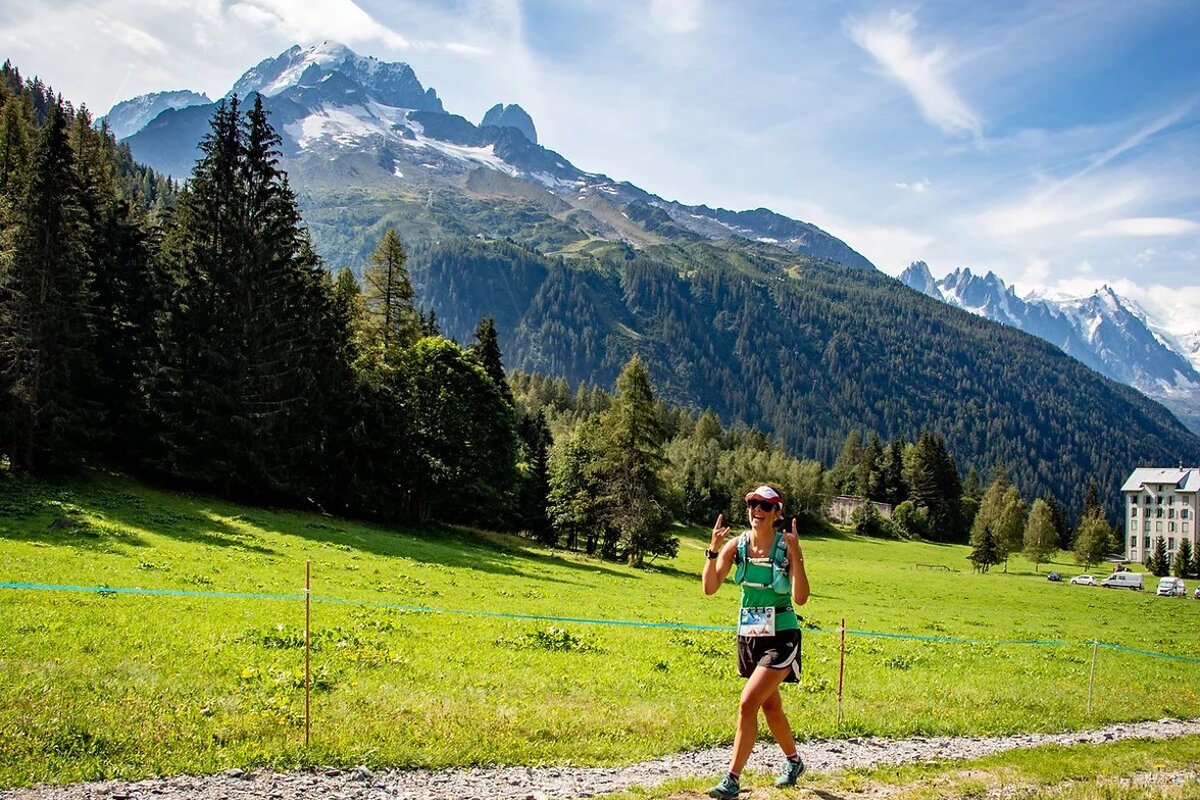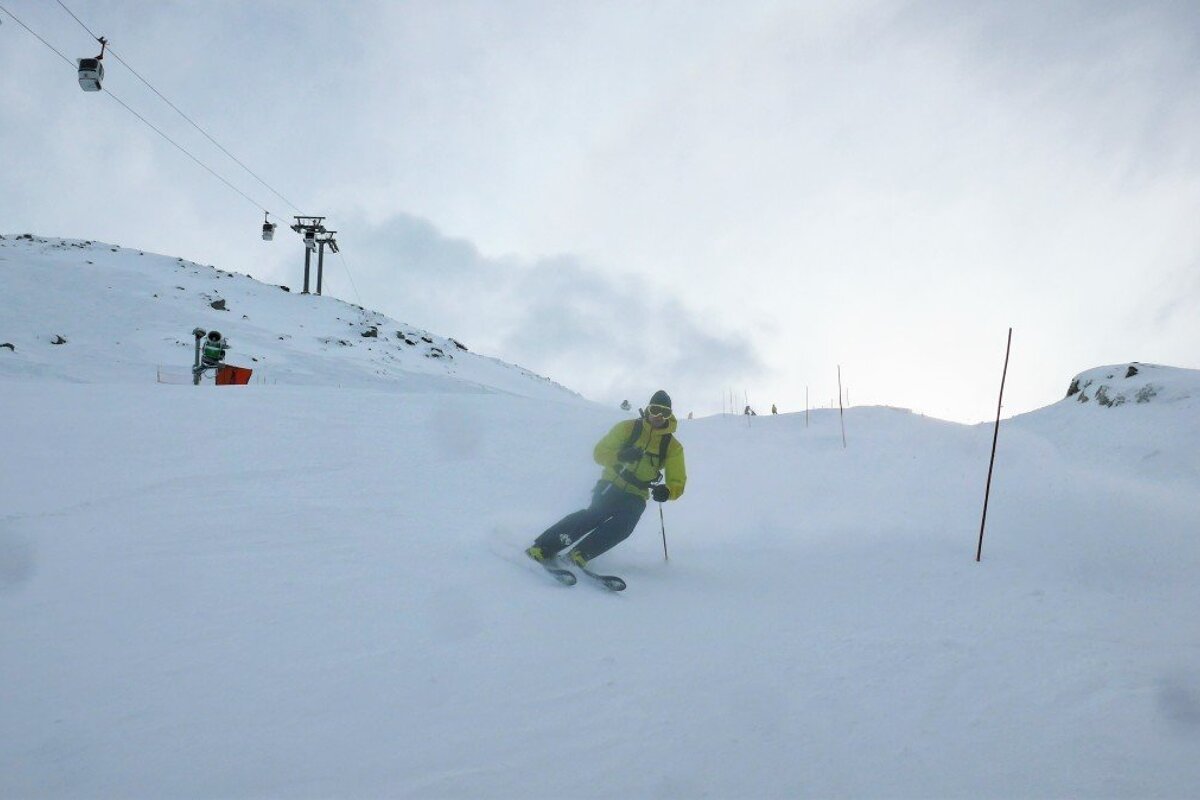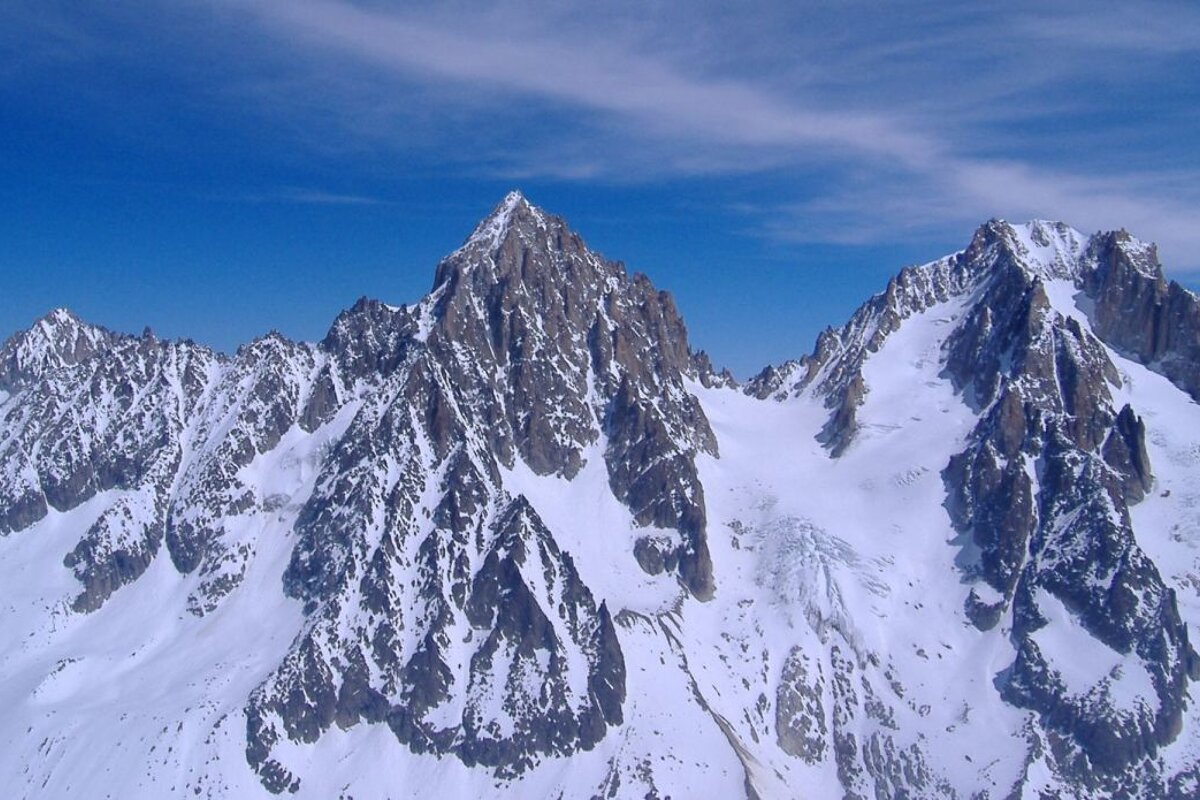 Argentiere
A traditional village next to the Grands Montets ski area
Argentiere is a picturesque village within the Chamonix Valley and is just a short 10-minute car journey from Chamonix town. This charming village has been less affected by wealthy tourists and ex-patriots from various countries who have chosen to make their living in the mountains. It therefore retains a lot of authentic French charm and has a beautiful unspoilt high street with patisseries, boulangeries and wine bars.
Events in Chamonix - Argentiere
In August the Fête des Guides often starts off here which is a celebration of all the professional mountaineers and tour guides who work hard throughout the year to ensure visitors can enjoy the mountains in safety. The festival includes a number of exhibitions, concerts, lectures and a fireworks display.
Things to Do in Chamonix - Argentiere
The village is the home of the famous Grands Montets ski area which is the largest of the pisted skiing areas in the valley. GM, as it is known locally, has a reputation for offering some of the most difficult pisted runs in Europe as well as some of the best off-piste. However, there is no need for beginners to be put off, there are still long wide runs for them to tackle. Wrap up warm and be prepared, it is particularly chilly in this ski area until well into March and April.
During the summer months, the village is popular with climbers, cyclists and hikers. There are trails for hikers up to the
Lac Blanc
, climbers head for the Aiguille d'Argentiere whilst road bikers take the route to the
Emosson dam
. Grands Montets is also open in the summer for mountain bikers as well as walkers.
Dining in Chamonix - Argentiere
Argentiere is full of lots of brightly coloured buildings which create a fun, relaxed and welcoming atmosphere. There are plenty of great places to stay as well as delicious restaurants to dine in. The elegant Hotel Le Montana is situated here or there is the more straightforward Chalet Pierre Semard. As far as restaurants go, The Office, which is also a popular après-ski venue for Grand Montets skiers, does mouth-watering, great value pub food or for a more gourmet experience try Le Bistrot du Dahu.
Nightlife in Chamonix - Argentiere
Argentiere has its own small collection of bars, popular with locals, seasonaires and tourists alike. It's not as busy or bustling as Chamonix, but don't let that fool you into thinking you'll be having a quiet night as some of the bars get pretty rowdy for après ski!
In summer it's a quieter affair with a more relaxed vibe. Lots of hikers and cyclists stop off here on their way back down to the centre of Chamonix.
Chalets in Chamonix - Argentiere
There is a good selection of luxury chalets in Argentiere, and you have the added benefit of more space around you as oppose to the centre of Chamonix. Most of them offer flexible catering options, but it's best to enquire when you've chosen one that suits you.
Apartments in Chamonix - Argentiere
A broad selection of apartments are available in Argentiere, from luxurious buildings to more traditional Savoyard style accommodation. Available in the summer and winter months, you're bound to find one that suits your style and budget.
Directions
Argentiere is well connected to all the other villages in the valley as well as the other ski areas in and around Chamonix. There are local bus and train services from both the main street and Grands Montets to St Gervais at one end of the valley and Vallorcine at the other. Argentiere is also linked by road to Switzerland via the pass over the Col des Montets as well as by rail. There is access from the local train station all the way through to Martigny where you can catch lifts up to the Verbier Ski station which is perfect if you have a Mont Blanc unlimited pass!
Location
Chamonix - Argentiere, Chamonix