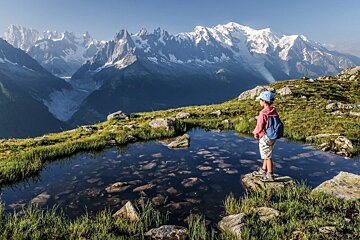 Chill out for summer in Chamonix
Places to escape the heat in the valley when temperatures rise
When summer hits in Chamonix, temperatures can soar above 30ºC.
At an altitude of 1,035m, the resort is relatively low down for an Alpine ski town, which means that things tend to be a little warmer here than in some of the higher altitude resorts.
In the middle of a heatwave in the Chamonix Valley, you have two friends: water and altitude. With that in mind, here's a quick rundown of some of the more refreshing activities you can partake in on those stiflingly hot days.
Outdoor public pool
If you're looking for a quick dip to cool off, the Centre Sportif Richard Bozon has a 50m outdoor swimming pool with slides, kiddy pool, and plenty of space to lie around and sunbathe. The outdoor pool was recently renovated and reopened, just in time for the hottest months of the year.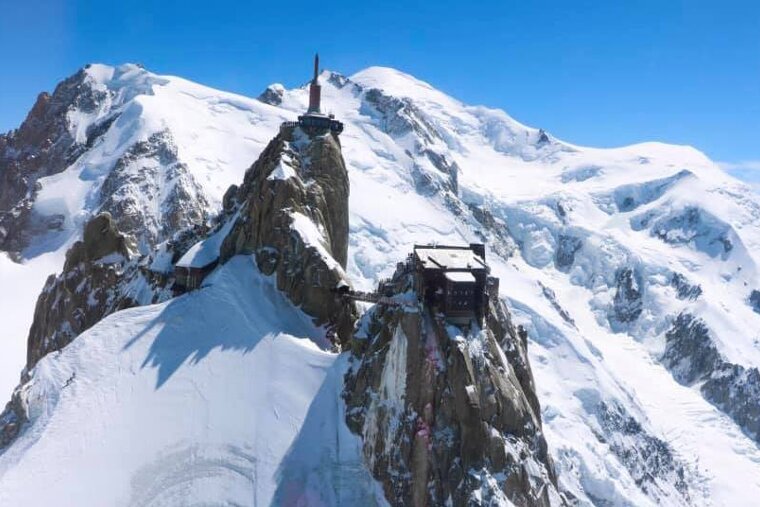 Aiguille du Midi
To escape the heat, go high. There's no hiding from the sun up there but higher altitudes mean lower temperatures, and you could do worse than a trip to one of the most visited tourist attractions in the Alps.
The Aiguille du Midi is the highest point that can be accessed by cable car in the Chamonix Valley. The station stands at 3,842m and is situated directly across from Mont Blanc. This is the closest most non-climbers can get to Mont Blanc and offers unrivalled views of the massif, the glaciers and the Chamonix Valley, not to mention a large chunk of the Alps and surrounding countries. Temperatures up here rarely go over 5ºC-10ºC, even in the middle of a heatwave.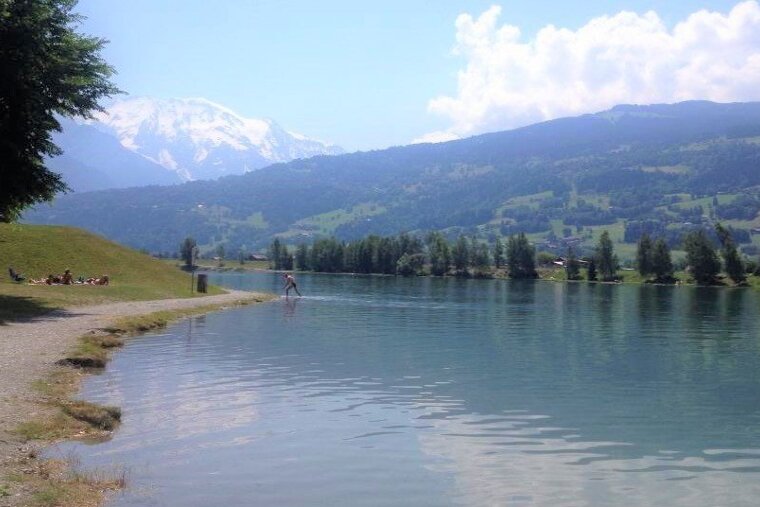 Lac de Passy
If you're willing to travel a little further down the valley, Lac Passy is a fantastic place to swim, fish, or just hang out and cool off in the shade.
The biggest lake in the Mont-Blanc valley, Lac Passy offers a wide array of water-based activities such as windsurfing, stand-up paddle boarding and an inflatable water park for kids.
When you've had enough of the water, there's mini golf, go-karting, and restaurants and 'buvettes' nearby.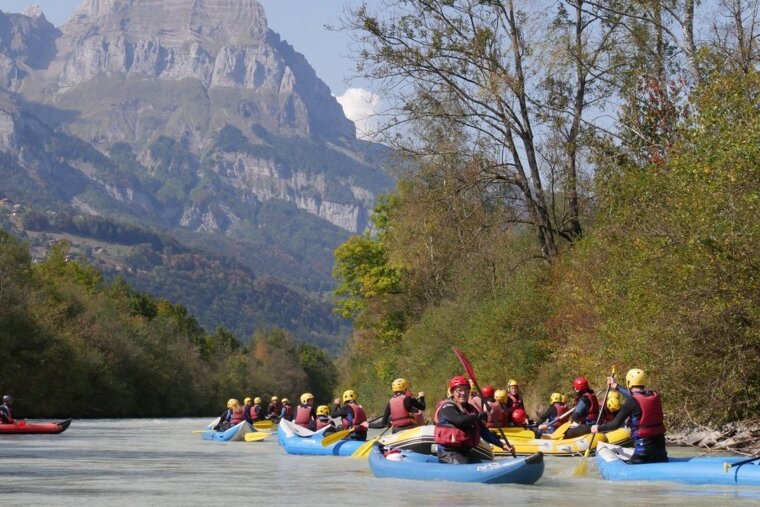 Watersports
Those struggling to cool down can take a dip in the icy glacial meltwaters of the Arve river flowing through Chamonix – there is a number of white water rafting and hydrospeed options in town.
This is a cold and violent river in summer, also prone to flash floods when hydro stations further up the valley release water, so you must use a professional rafting company when venturing into its waters.
Further out of town, you can experience canyoning with waterfall abseiling and water jumps. Certain to keep you cool on hot summer days.