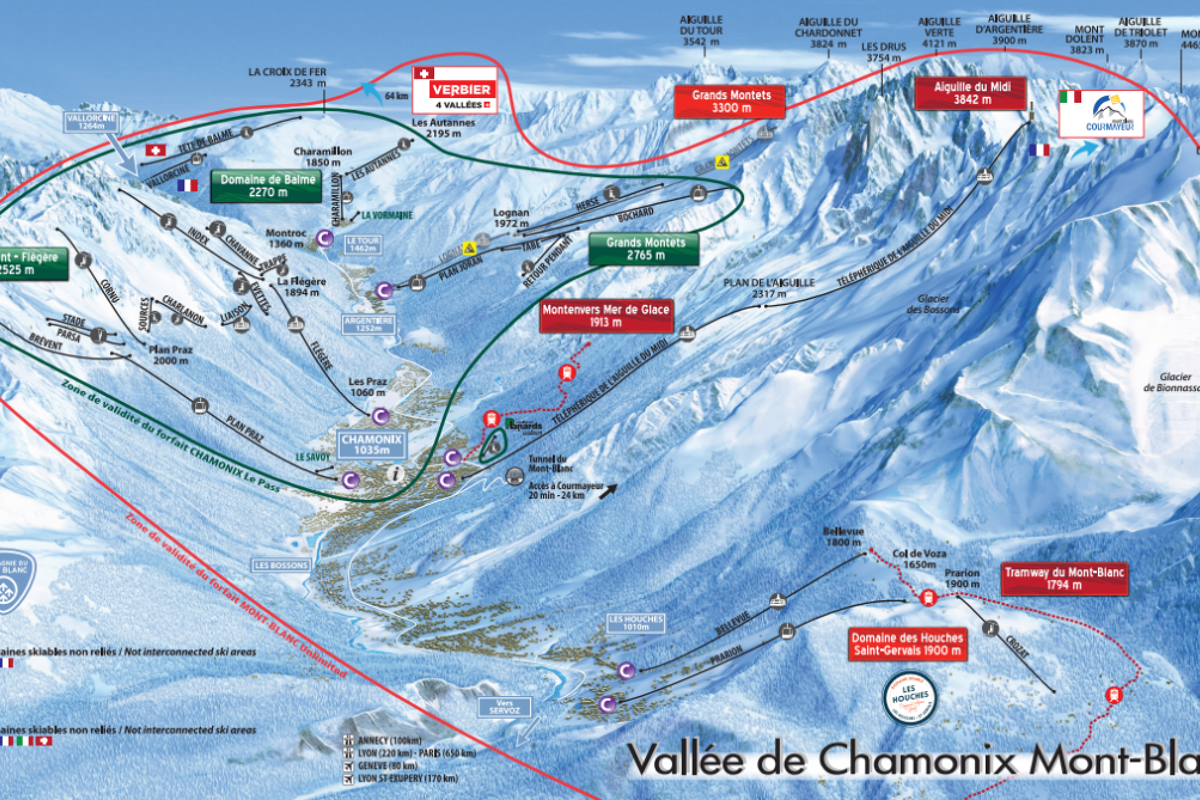 © Mont Blanc Natural Resort
Maps of Chamonix
Download the essential Chamonix maps & plans
We hope this selection of piste and lift maps, street maps, and activity area maps for Chamonix will help you find your way around so you can make the most of this great part of the world.
Whilst the principal town is of the same name, 'Chamonix' is often used in reference to the whole valley, stretching over 28km from Le Fayet to Vallorcine. It is, however, made up of several distinct and charming villages including Servoz, Les Houches, Les Bossons, Les Praz, Les Tines, Argentière, Montroc, Le Tour and, at the top of the valley, Vallorcine.
Piste maps
The lifts are marked on the piste maps using straight black lines and there are four types; button tow/drag, chair, télécabine and télépherique. They have the corresponding abbreviations:
TK - téléski (drag)
TS - télésiege (chair)
TC - télécabine (gondola)
TPH - téléphérique (cable car)
Anything prefixed/suffixed with "Express" means a six-person fast chairlift.
Sights & Attractions maps
Winter walking / trail maps
Cross-country skiing maps