How to get to Chamonix
Discover the top ways to get to Chamonix
With dramatic views and high-mountain lift access, Chamonix is an awe inspiring place. It's also one of the easiest mountain resorts to get to.
Chamonix is only a 1h 15 drive or bus ride from Geneva airport.
Unlike many resorts, it isn't perched at the top of an inaccessible mountain pass. If you're coming from Geneva, it's dual carriageway all the way.
Chamonix also has its own train line, which connects with SNCF lines and makes regular stops throughout the valley.
So given the options, what's the best way to get here?
Flying to Geneva Airport
Flying to Geneva Airport is the easiest way to get to Chamonix for most international visitors.
Because of its proximity to the resort, it's easy to get a transfer. You can also hire a car and be on your way in no time.
The only trouble with flying to Geneva is the environmental cost. Driving, coming by coach or catching a train are usually better options if you want to reduce CO2 emissions.
Flying to other airports
We wouldn't recommend flying to Chambery, Lyon, Grenoble, Turin or Milan - even if they look close on the map.
The flights tend to be more expensive, the journey times are usually longer and you'll often have to rely on pricey private transfers.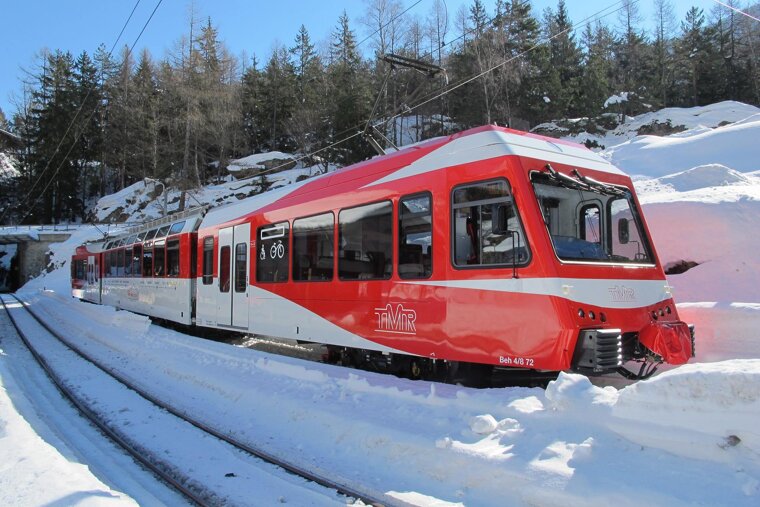 Train to Chamonix
Chamonix is one of the few ski resorts that has its own train station, which means you can get all the way into town on the train.
The final leg from Geneva, Saint Gervais or Martigny can be slow. But if you're in no rush, the train is the most environmentally-friendly option and it's arguably the most comfortable way to travel.
Overall journey times can also be similar to driving or flying if you're doing a long trip like London to Chamonix.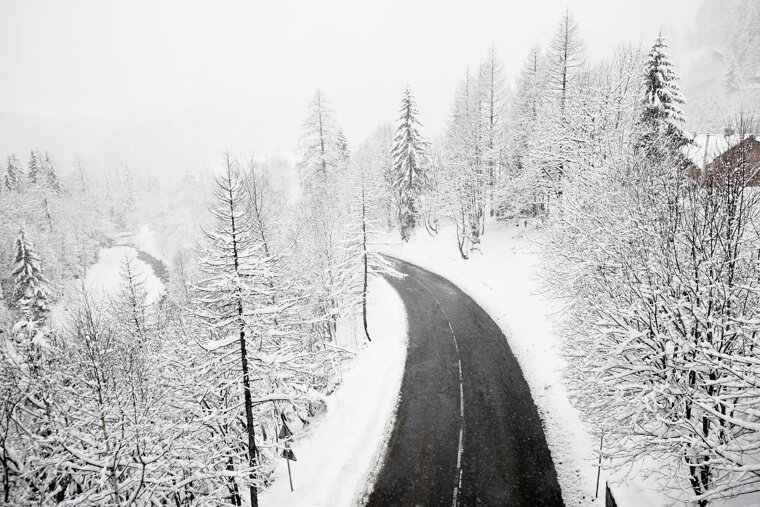 Driving to Chamonix
Chamonix is one of the easiest resorts to get to by car.
If you're using the French autoroute, there are no mountain passes to tackle, the roads are generally clear and it's dual carriageway all the way.
It's one of the quickest resorts to get to by car from the UK too. Excluding breaks, it's about 8.5 hours from Calais - easily doable in a day. Plus you can bring all the luggage you want.
Unless you're driving an electric car to the Alps however, driving isn't very environmentally friendly. And parking is a bit of a nightmare once you get here - especially in peak seasons.
Read more about how to get around Chamonix without a car.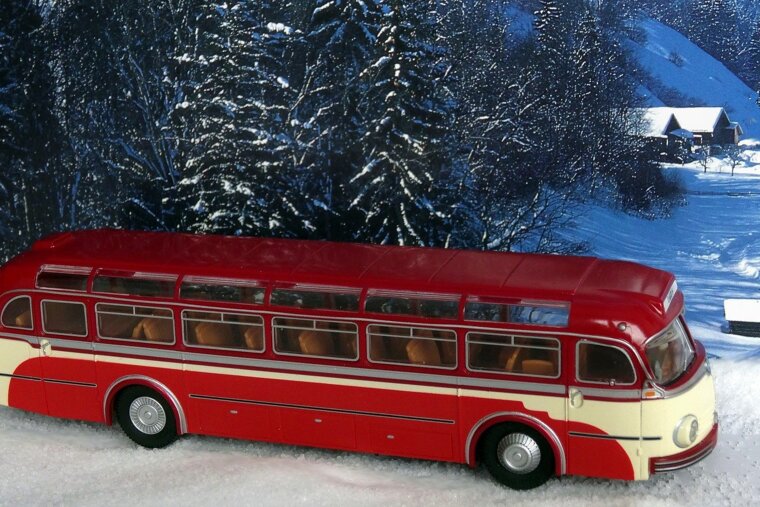 Coach to Chamonix
Reducing your environmental impact
We know flying is often the most convenient way to get to Chamonix, but we'd encourage you to look at alternatives.
One option is to take the train as far as Geneva and do the last leg by transfer from the airport or city centre. This allows you to minimise your carbon footprint while still getting to the resort in good time.
Carbon footprint | Comparing ways to get to Chamonix

| | |
| --- | --- |
| Mode of transport | CO2 per km per person |
| Train | 6 grams |
| Electric car with 4 passengers | 13 grams |
| Coach | 28 grams |
| Diesel car with 4 passengers | 43 grams |
| Petrol car with 4 passengers | 48 grams |
| Flying | 156 grams |
Source: Carbon footprint of travel per kilometre (ourworldindata.org)