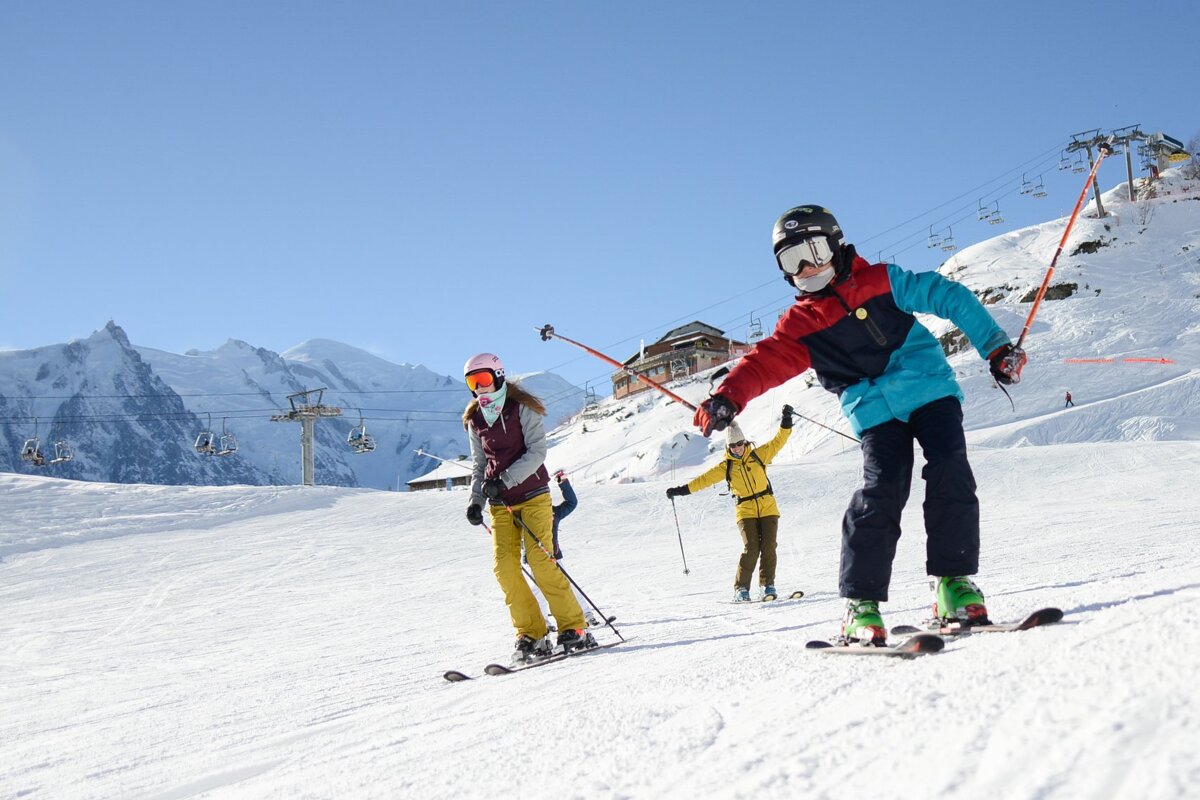 © Mont-Blanc Natural Resort
What's new this winter in Chamonix
From the ski area to what's fresh in the resorts of Chamonix
As winter begins to take hold in the Chamonix Valley, we take a look at all that's new.
Early signs of snowfall here in The Alps are creating much excitement for the upcoming winter season. The ski industry here is raring to go and this winter looks like being an exceptionally busy one. Chamonix ski area opens on 17th December. The Grand Montets area will partially open on 19th November and ski passes are on sale.
Having moved on from COVID, the good news is that the ski resorts are all going to be operating normally this winter, however the thing that may be on most people's minds is the current energy crisis. We have been following news from the ski resorts and whilst they are awaiting an update and directive from the government, the resorts, in the main, assure us that ski lifts will be running and the ski pass prices that have been published will remain in place. This current energy crisis is offering the resorts an opportunity to fast track many of their eco/environmental sustainable initiatives for example LED lighting, optimising the speed of ski lifts, the addition of GPS systems in the snow groomers for added efficiency.
Currently there are no COVID restrictions or regulations in place anywhere in France. Take a look at our COVID information page for the latest updates. (no longer being updated regularly)
Winter tyres
A reminder that it is now mandatory from 1st November to 31st March to have winter tyres (M&S marking, or all weather (4 season) tyres), OR at least two snow chains/socks in the vehicle when driving in the mountain regions in France, following a law introduced from November 2021
Watch this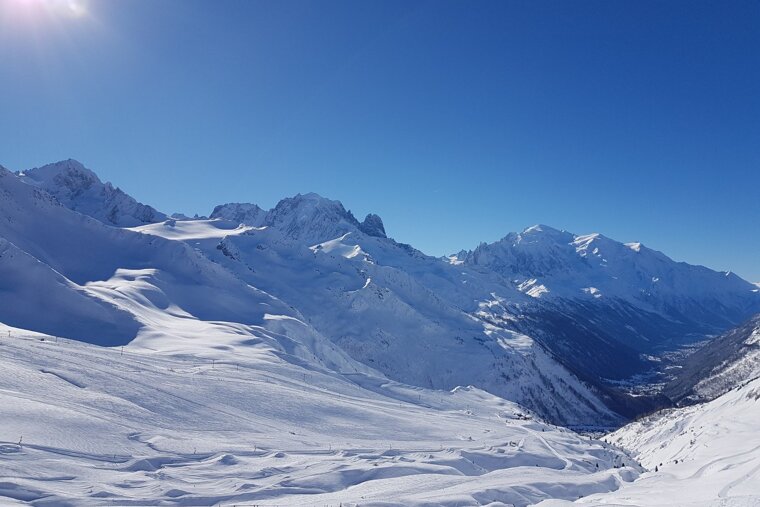 On the slopes
On Le Tour (Balme Tour-Vallorcine) the Balme ski area has a new 10 seater panoramic gondola to replace the old Charamillon lift up from La Tour. This faster, more efficient lift more than doubles the current capacity.
Work is continuing on the mid station at Grands Montets after the fire destroyed the old one at Lognan (1972m) in 2018. The new lift station and 3S cable car to access the top should be complete by 2024. This means that for this season, access to the very top (3275m) of the ski area will be limited to those who ski tour.
In the valley
A huge development project to replace the existing gondola down to the Mer de Glace from Montenvers is underway and due to be opening winter 23/24. Due to the sadly diminishing glacier, the new gondola is being installed further up the glacier and an International glacier and climate interpretation centre is being created. The gondola will be running from December 2023 and the interpretation centre will be ready the following December.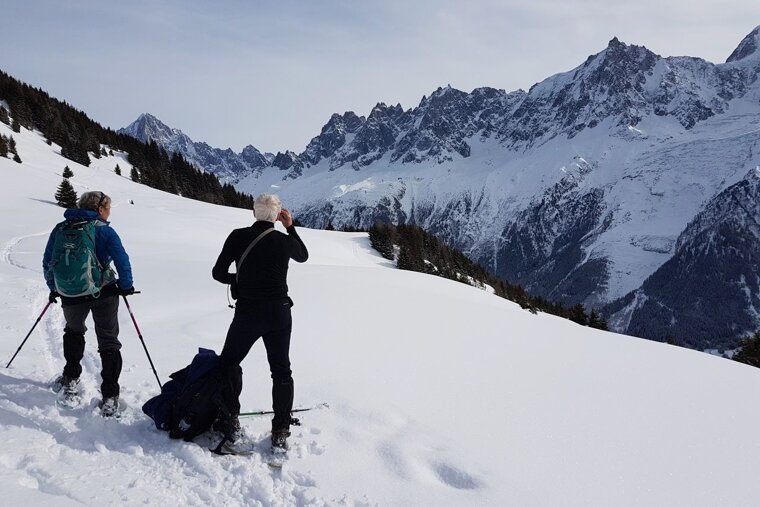 Ski passes
Last year the lift company introduced dynamic pricing for daily ski lift passes and due to its success these daily best deal ski passes continue this season. You may be able to benefit from discounted daily rates if you choose to come skiing outside the peak weeks. The CHAMSKIDEAL allows you to ski in Brevent-Flegere, Grands Montets and Le Tour-Vallorcine. You need to buy in advance and it is only valid for the chosen date. It's well worth looking at the website to see if your dates match a reduced price lift pass - some reductions are up to 50%. Book online at chamskideal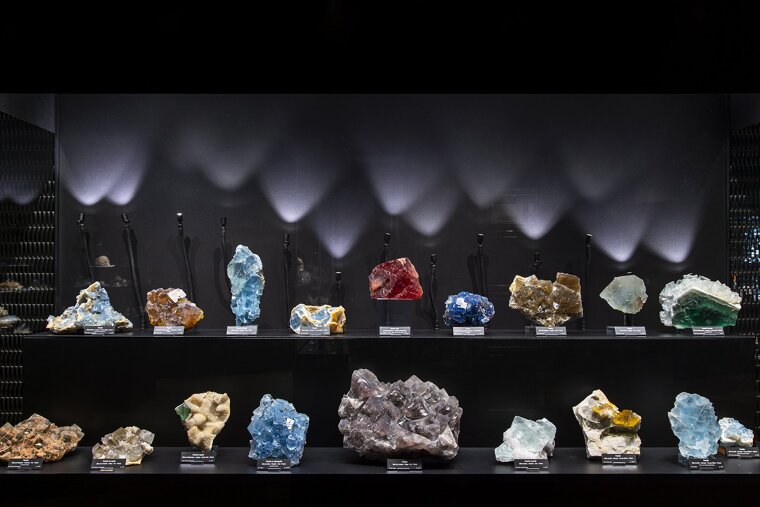 In town
The Crystal museum on the Espace de Tairraz has tripled in size and is now considered to be a mineralogy museum of international standing. The museum recently acquired two exceptional collections, hence the need to expand. There are around 1800 incredible pieces housed in a 700 sqm space.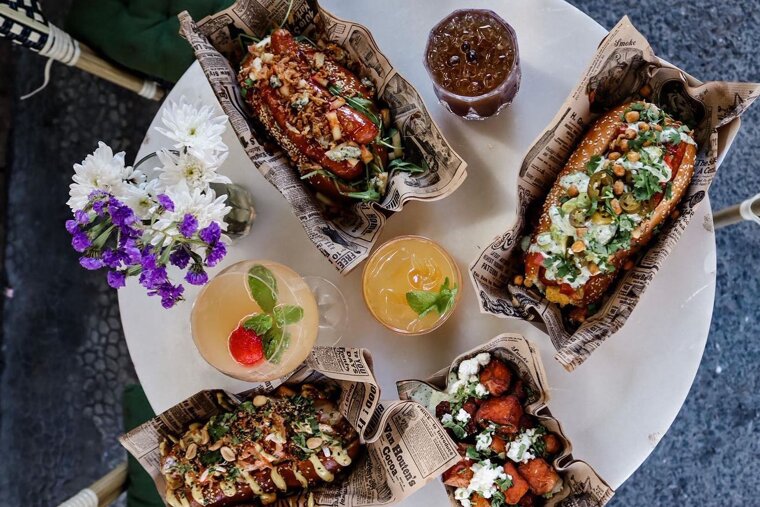 Bars & Cafes
Cool Cats Chamonix are taking over the Bluebird Cafe in Chamonix Sud on 10th December. They will open a Cool Cats focusing on breakfast, lunch and early dinner. Also offering takeaways and home delivery. Open from 8am - 8pm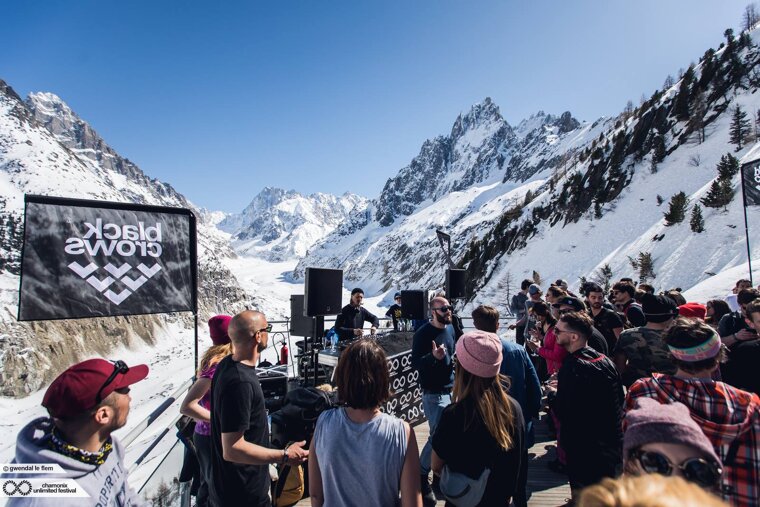 Events
You'll find plenty to keep you entertained in Chamonix this winter including the great Christmas and New year festivities, markets and parades. The Kandahar Alpine Skiing World Cup, electronic music festival and much more - consult our Events Calendar for full details
More inspiration...
A handful of improvements set to make life even better in and around the vibrant little town that is Chamonix. Come and check them out yourself!