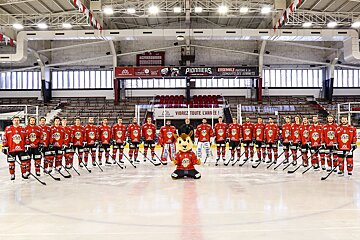 Ice hockey Pionniers, Chamonix
See the Chamonix Pionniers in action
The local Chamonix ice hockey team, the Pionniers, play in France's Ligue Magnus, the first division. See them battle against other national teams at Chamonix's ice rink.
Great atmosphere with tiered seating beside the rink and a warm bar/restaurant where you can get snacks, drinks and meals. Matches start at around 20:00 at the Richard Bozon ice rink.
Tickets are priced for adults and for children (under 16) and students. There are also family discounts and packages including drinks, food, souvenirs and more. To be bought on the door or in advance on the website link above.
Dates for this event
December 2023
January 2024
February 2024
March 2024
Location