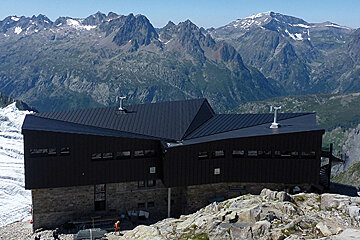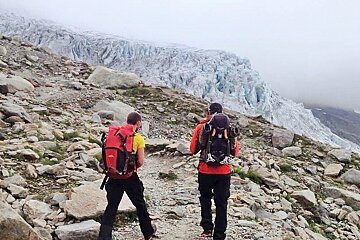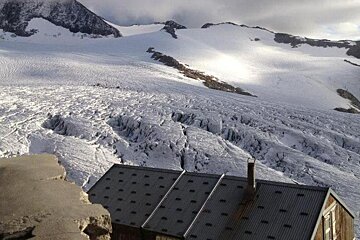 Refuge Albert Premier, Le Tour
A beautiful walk up to a newly refurbished Refuge
There are two ways to approach this beautifully renovated refuge. The steep path that skirts its way alongside the Le Tour Glacier, or via the chairlift to the top of the Le Tour ski area and making a long mellow traverse.
The Albert Premier refuge was built in 1959 and acts as a summer stop for climbers, hikers and alpinists. It is the starting refuge on the classic Haute Route from Chamonix to Zermatt and can sleep over 130 people comfortably. It has been refurbished in recent years and now has a very modern internal decor with a roaring fire for those cold summer nights. Situated at 2,702m, it is a hefty 1,300m above the small town of Le Tour and is a serious undertaking and not to be underestimated.
What to bring
The route can be found on IGN3036 map. Chamonix and the Mont Blanc Massif
Where to lunch
Take a packed lunch and lots of water if you are starting from the car park. This hike ends at the Albert Premier Hut and here they offer everything from cold drinks and snacks to a hot meal and a warm bed.
Directions
From the car park at Le Tour it's three hours to the refuge
Cross the grassy field heading towards the left bank of the Le Tour glacier and take the steep trail up the obvious couloir. From here the path crosses back and forth through the bushy rock face and eventually comes out on to the moraine bank near a water control building. From here the path follows the moraine ridge until it eventually reaches the refuge. (This path is often loose and requires a good level of fitness. It also involves some exposed sections and is not for the faint of heart.)
From the top of the chair lift at Le Tour it's about 90 minutes.
After departing the chairlift take an immediate right and follow the high traverse path that will lead you around the hill side and almost level with the refuge. This path joins the top half of the other route just below the refuge.
Neither of these routes are suitable for push chairs, however the high trail from the chairlift is perfectly fine for children.
Location