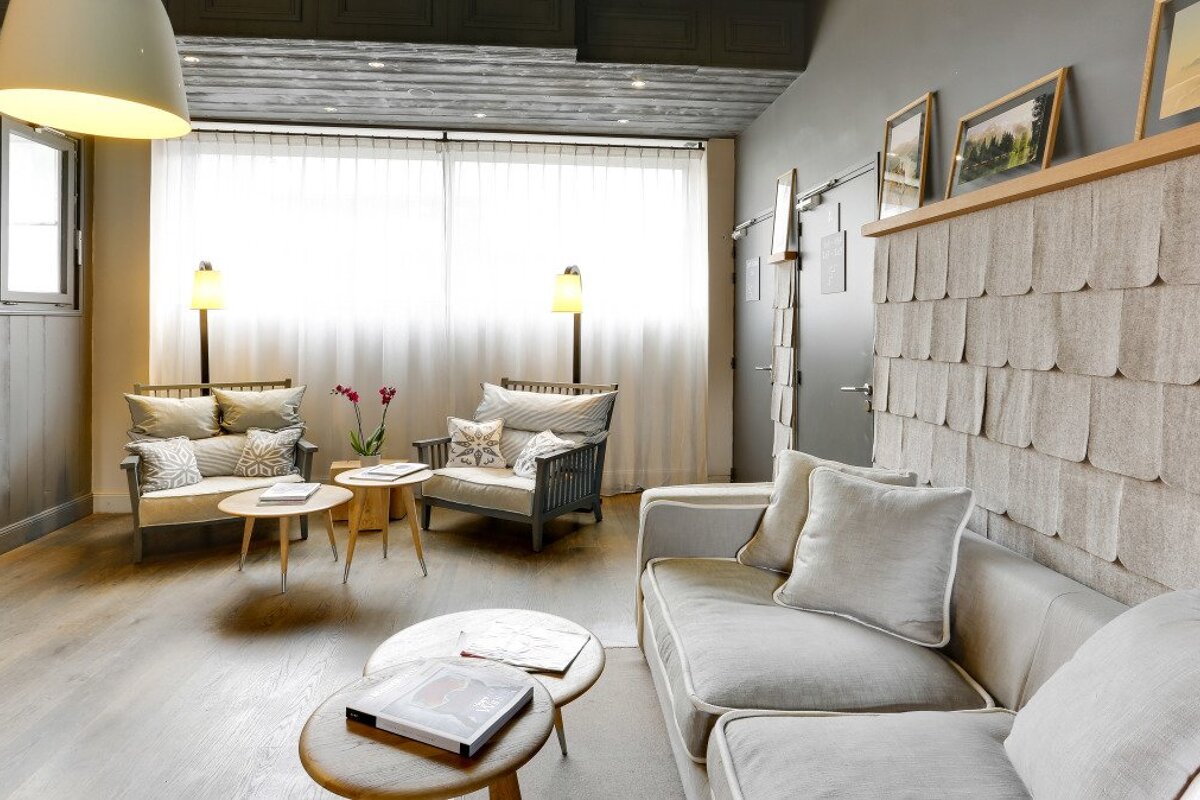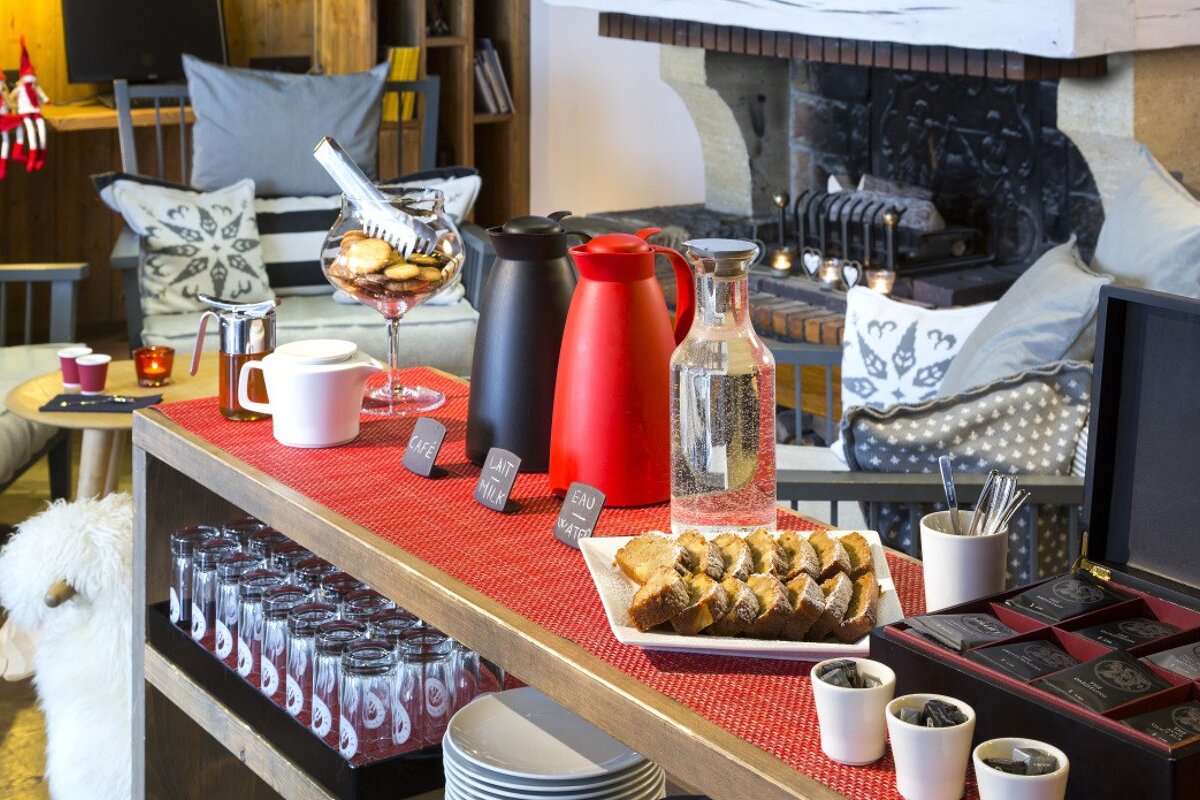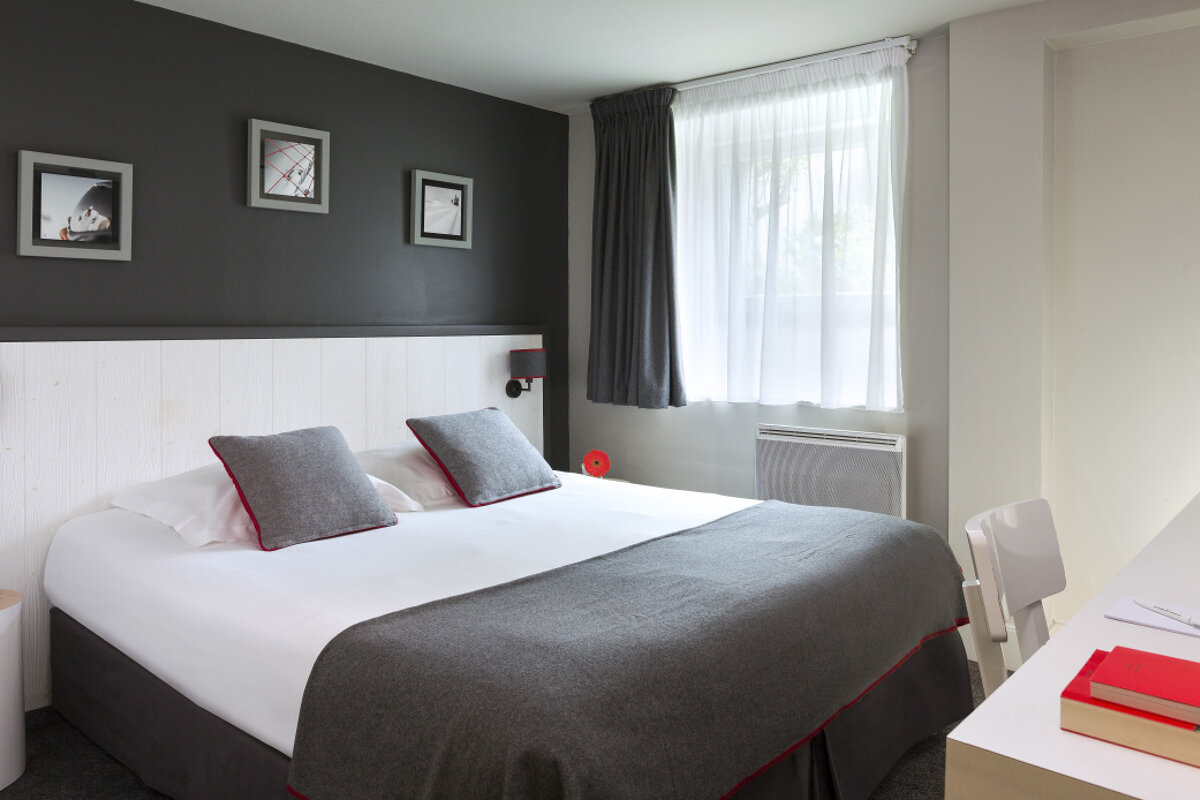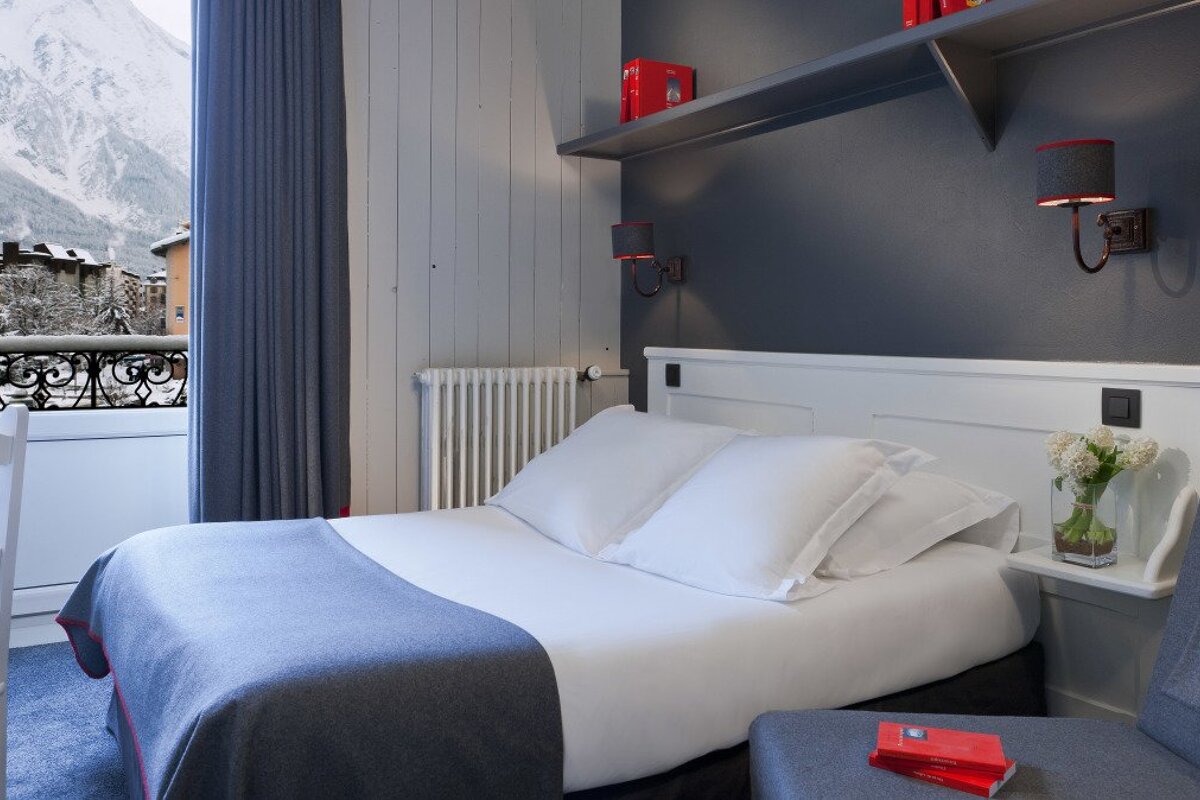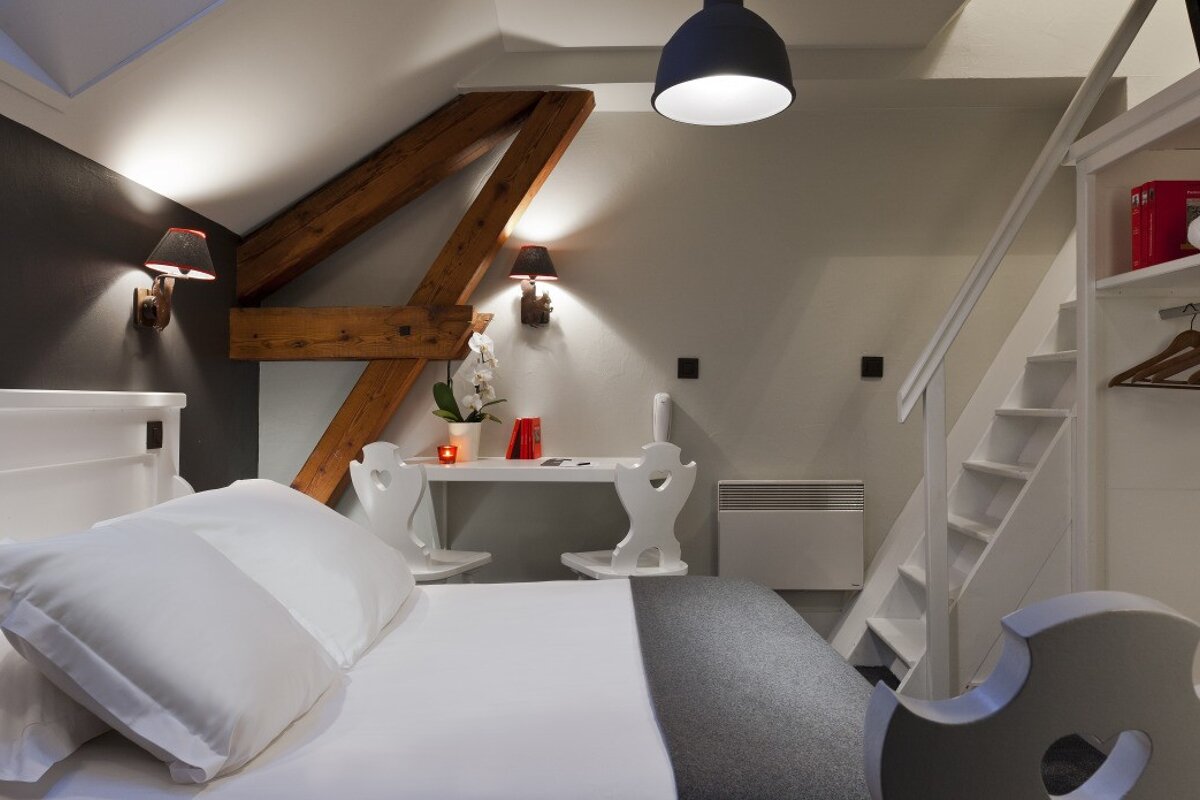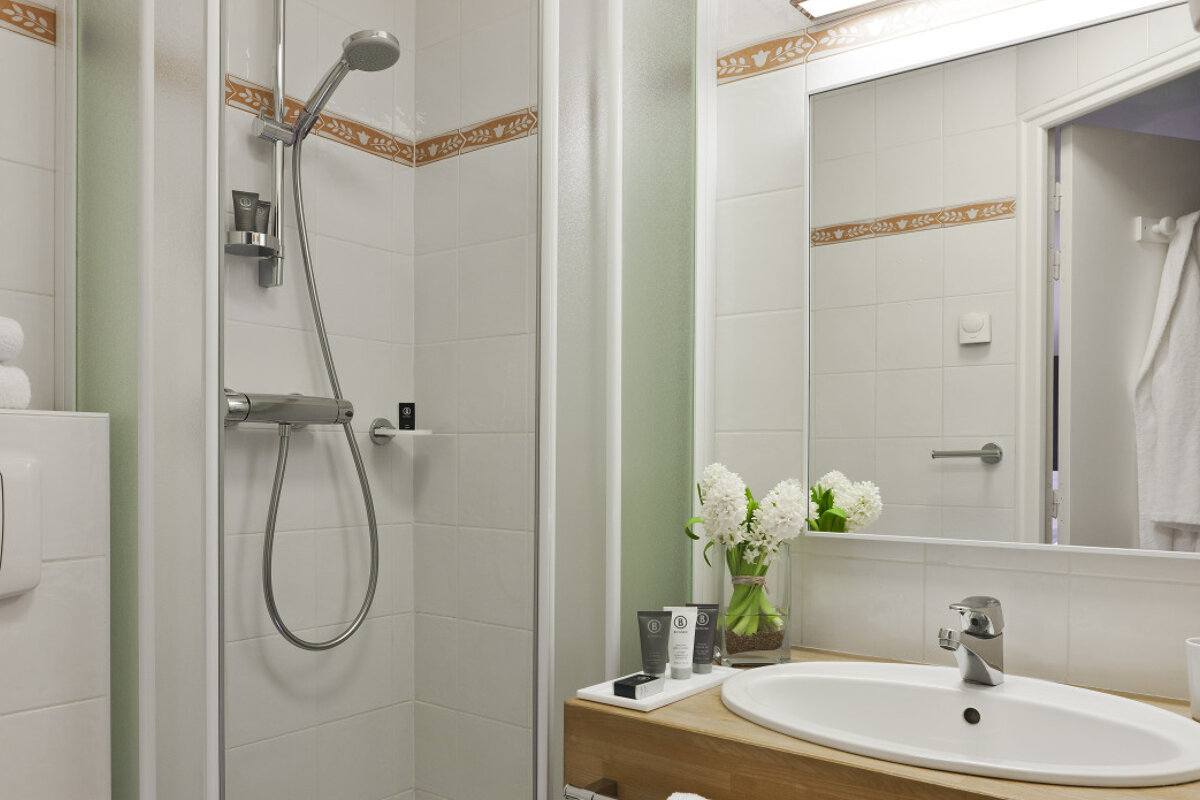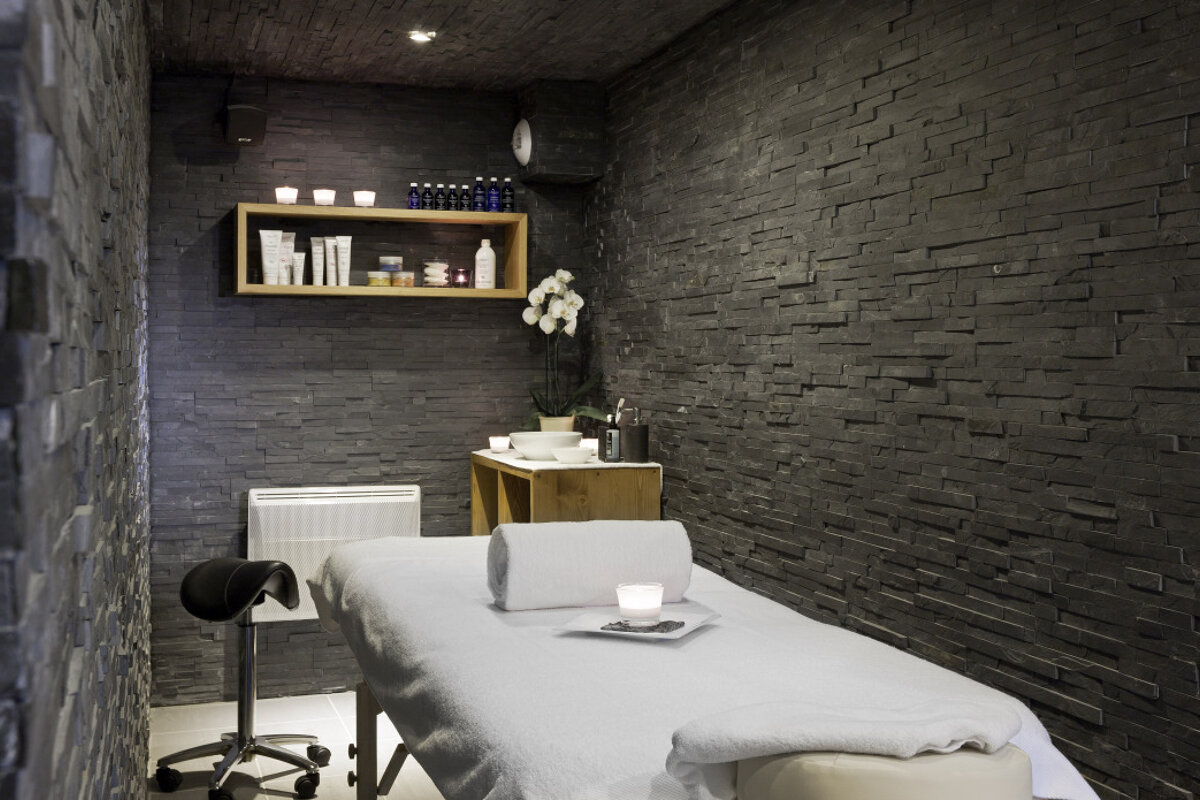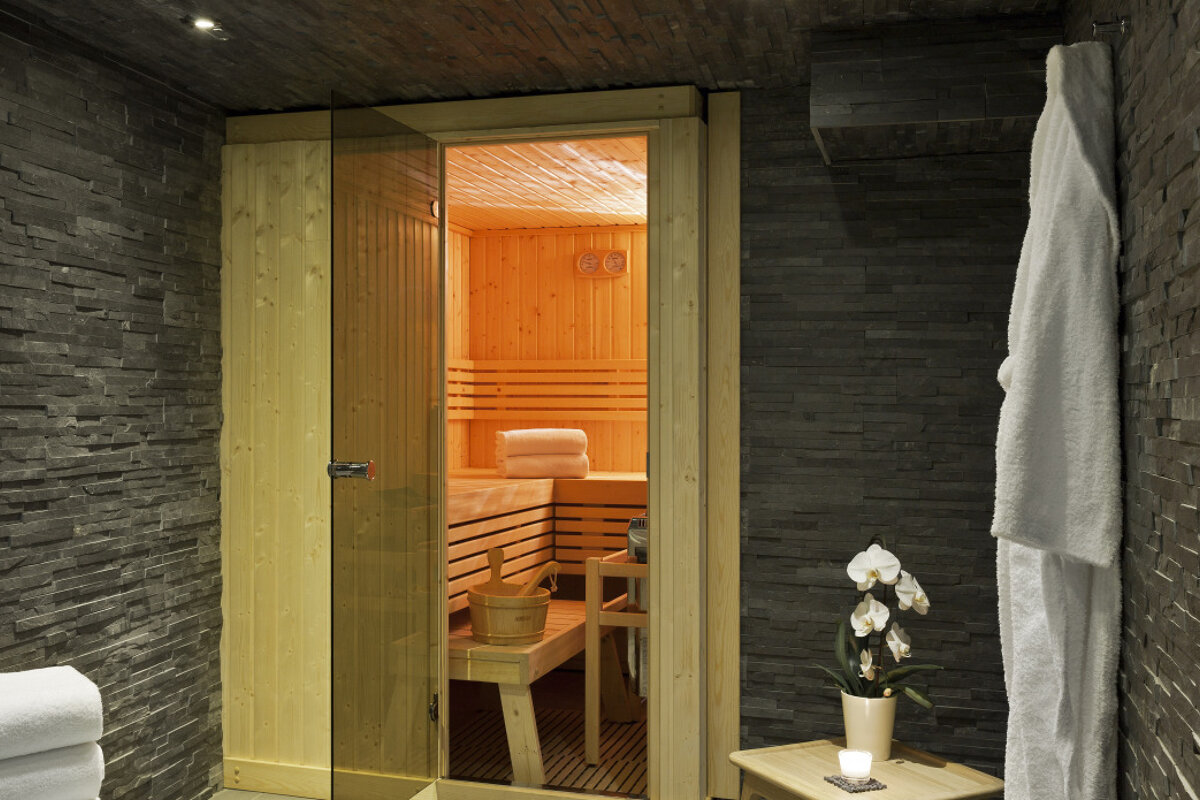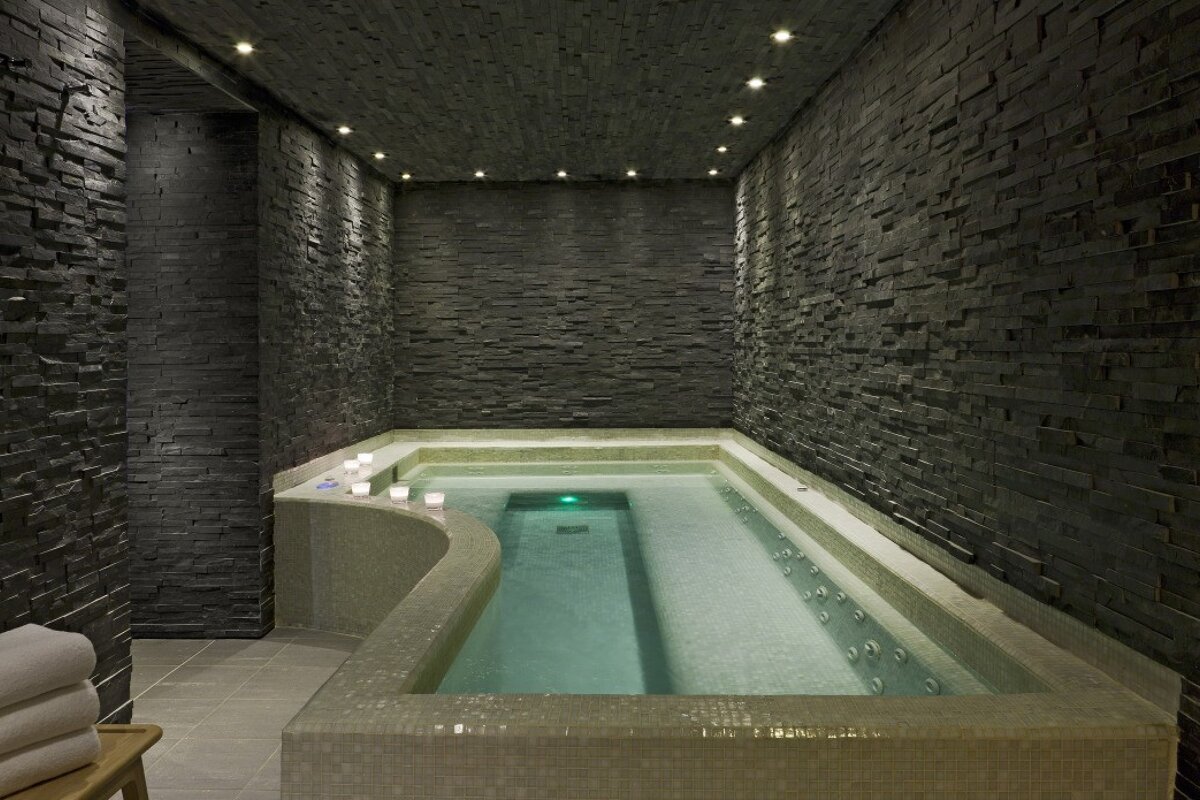 Faucigny Hotel, Chamonix
Smart, modern, boutique-style hotel in the town centre with spa facilities
Completely renovated in Scandinavian style, Le Faucigny is a charming small hotel in the town centre. Whether you're with family or friends or enjoying a romantic getaway, the hotel provides the ideal setting for a pleasant stay in the legendary Mont-Blanc valley.
Relax in the unique atmosphere of Le Faucigny, tucked away in the very heart of Chamonix. This 3* hotel has 28 rooms, spa, flowered courtyard and magnificent views of Mont-Blanc, Hotel Le Faucigny is a gem to discover.
The rooms have all been tastefully decorated in a modern style featuring white pine furniture. All rooms include WiFi access, a hairdryer and power adaptors. If you want to enjoy a cup of tea in the privacy of your own room, complimentary tea and coffee trays are available on request free of charge from reception.
The hotel offers two daily food options. In the morning you can enjoy a hearty mountain-style breakfast featuring a selection of local products from a nearby cooperative and other fresh produce. At tea time they serve delicious homemade cakes and hot drinks in the lounge.
The Spa is an area dedicated to your well-being. It includes a jacuzzi and sauna, as well as relaxation and treatment rooms to let you unwind after an active day on the mountain.
Reviews
1340 verified reviews by
"Very Good"
Good to know
"Hotel buildings could use some improvement"
"Good"
Good to know
"Great desserts & fruits"
"Good"
Good to know
"Bathroom needs cleaning"
"Shower can be a problem"
"Bathroom could be bigger"
The Neighbourhood
Chamonix is a bustling little hub in the centre of the valley that has everything you need within walking distance; you'll find shops, bars, restaurants and cafés dotted all around the pedestrianised heart of the resort. Lakes, forests and hiking trails surround the area making it easy to find tranquillity just a few minutes from the lively town centre. One of France's oldest ski resorts, Chamonix has plenty of character and traditional charm.
Location