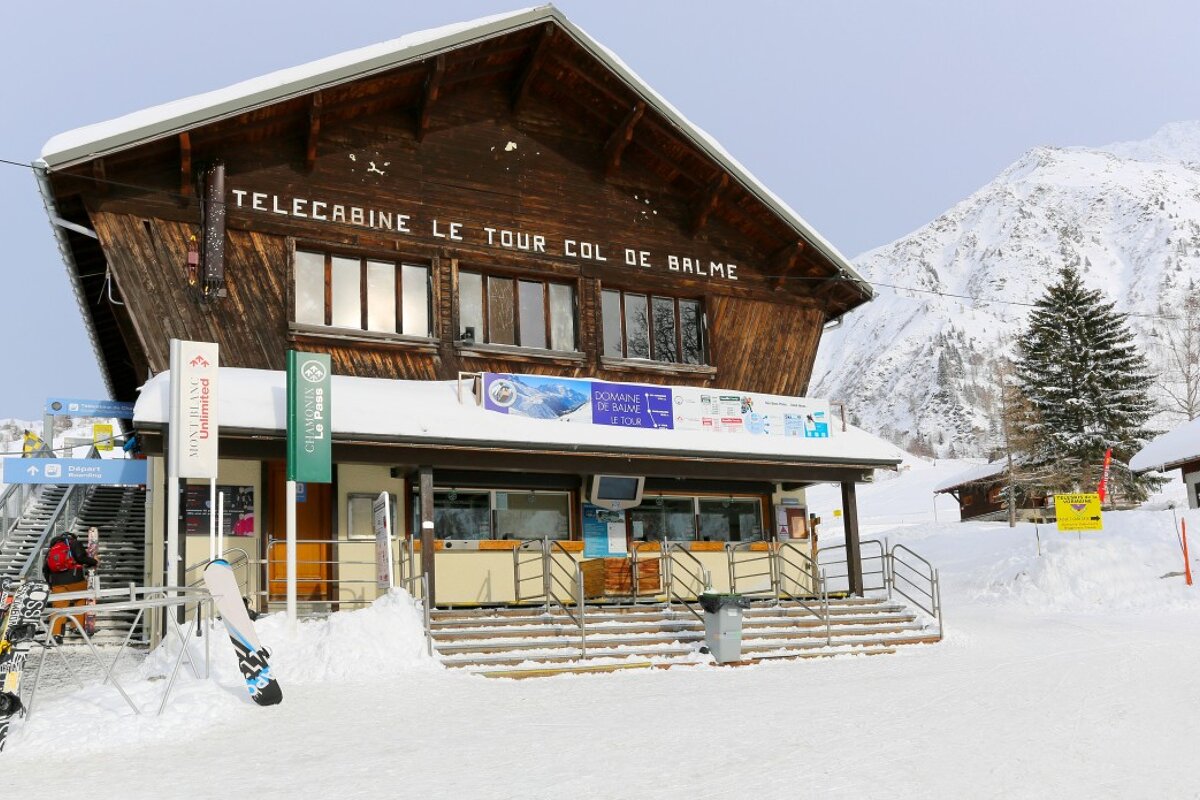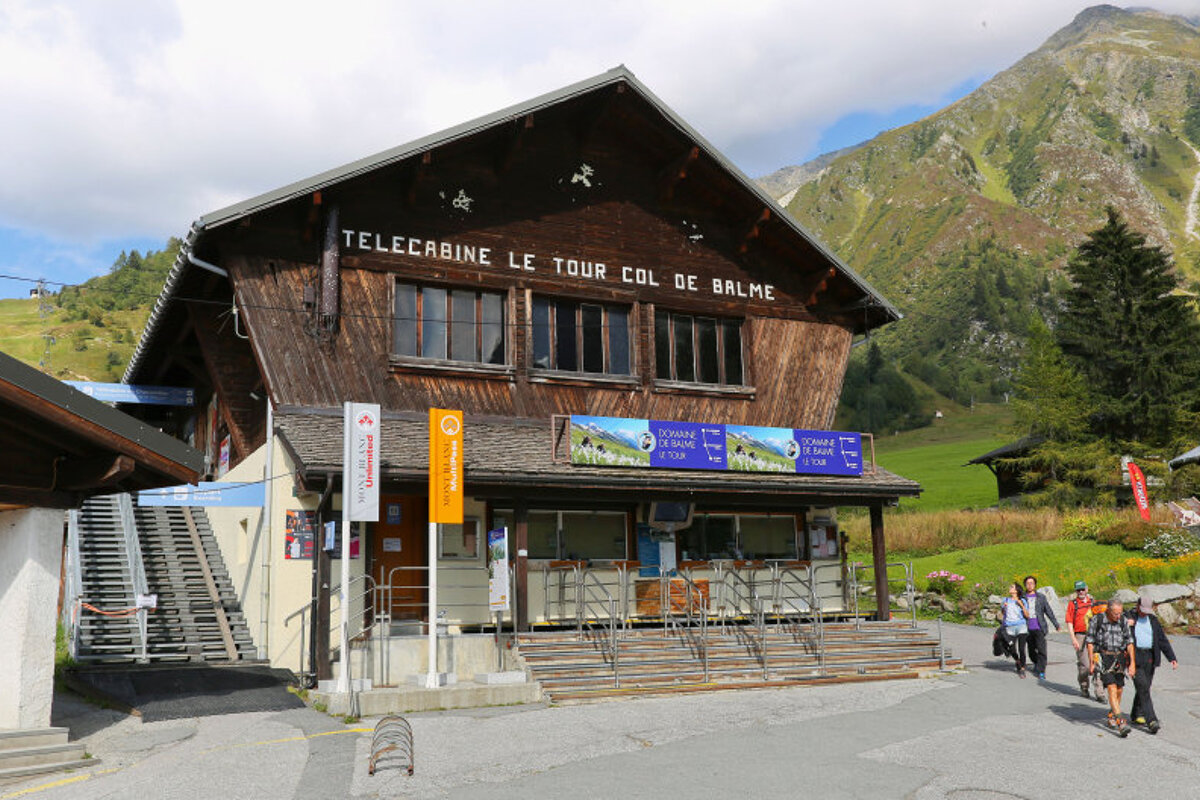 Le Tour Ski Pass Office
Lift pass office situated at the bottom of the Le Tour / Balme ski area
The Le Tour ski area is at the end of the valley, towards the Swiss border, and is easily accessed by bus or car, with plenty of parking.
At the foot of the domain is a large beginners' slope with two drag lifts and a cafe/picnic area. You can purchase a separate (cheaper) pass for this zone if you do not intend to take the gondola up to the main ski area.
The gondola takes you up to the main piste network, which links into the Balme area and the neighbouring village of Vallorcine on the Swiss border.
Le Tour-Balme offers a wide range of blue and red pistes to suit all standards as well as plenty of accessible off-piste. There is also a dedicated zone for speed-riders.
Le Tour-Balme is open in summer and winter; it is a very popular hiking and mountain biking area during the summer months.
Also available at the lift pass office are piste maps, bus (& train where appropriate) timetables, weather forecasts, ski condition details and avalanche bulletins. You can also purchase the necessary mountain/ski insurance here if you do not already have the correct cover.
The staff speak English and all major credit cards are accepted here.
Contact
Address
Route du Tour Le Tour
74400
Location
Chamonix - Le Tour, Chamonix