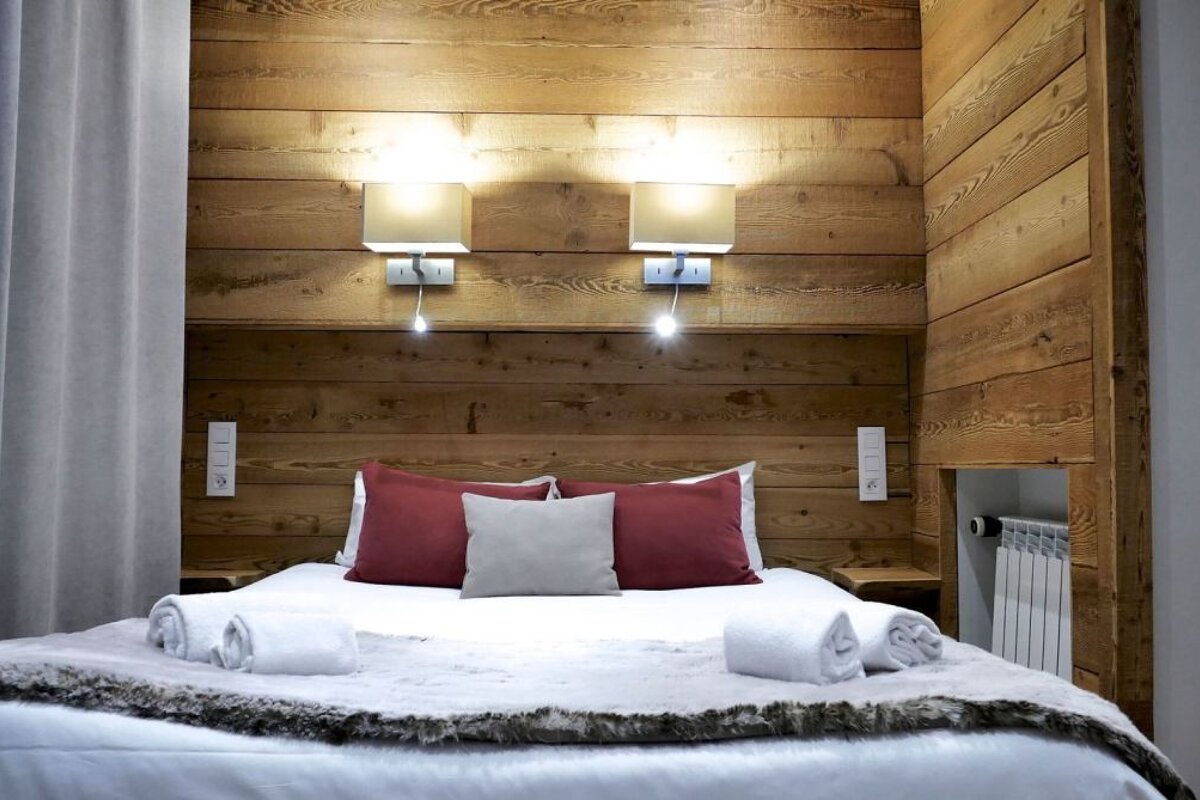 © Chalet Hotel Les Campanules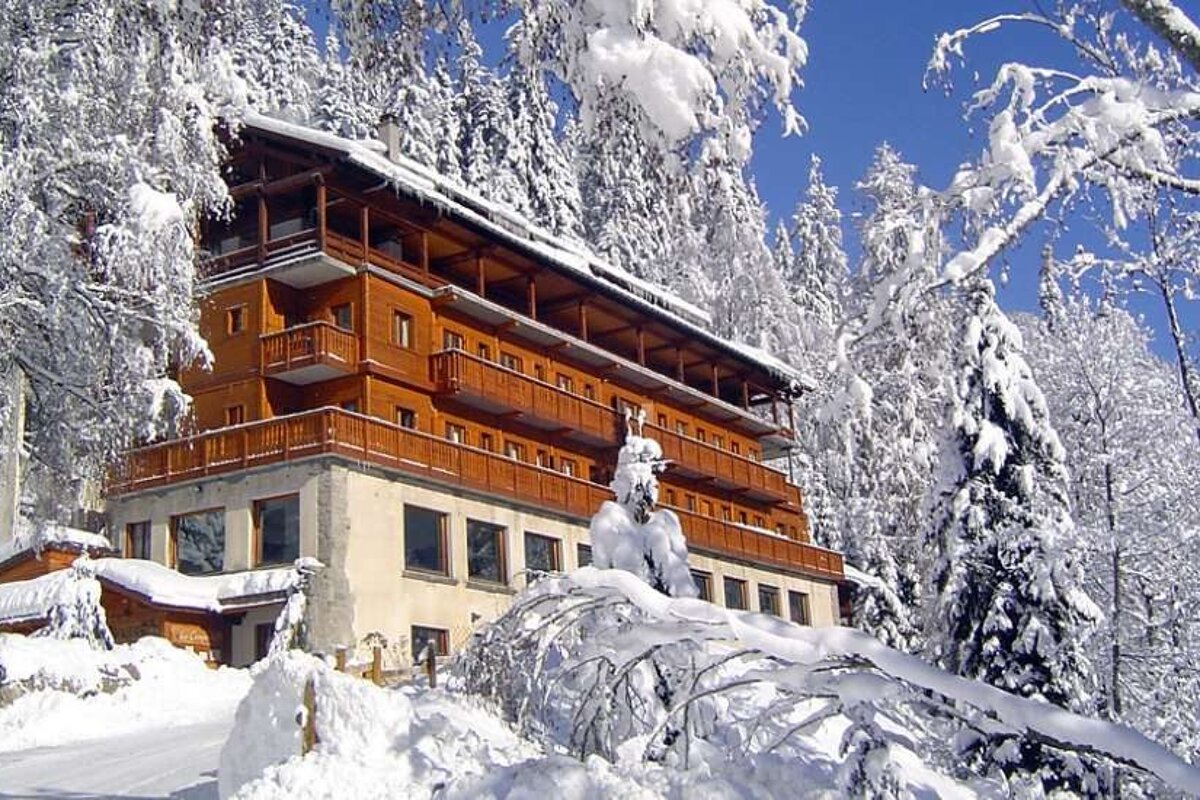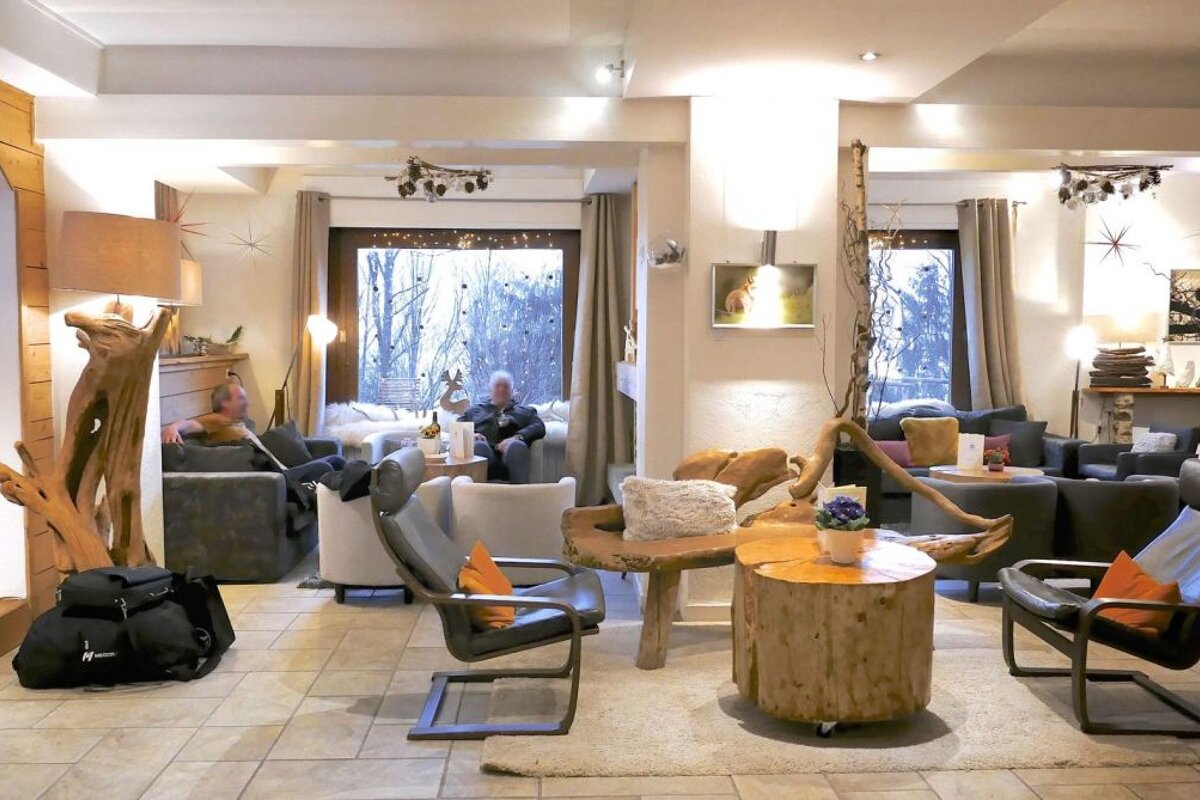 © Chalet Hotel Les Campanules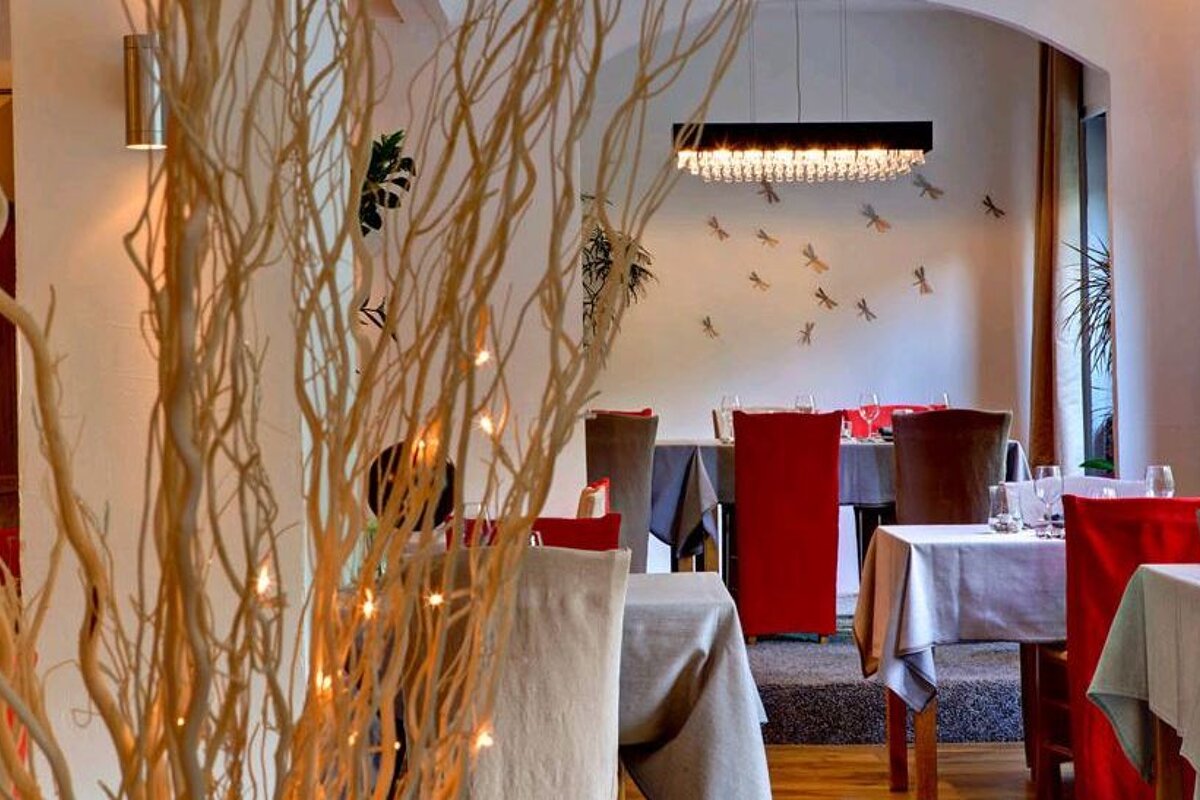 © Chalet Hotel Les Campanules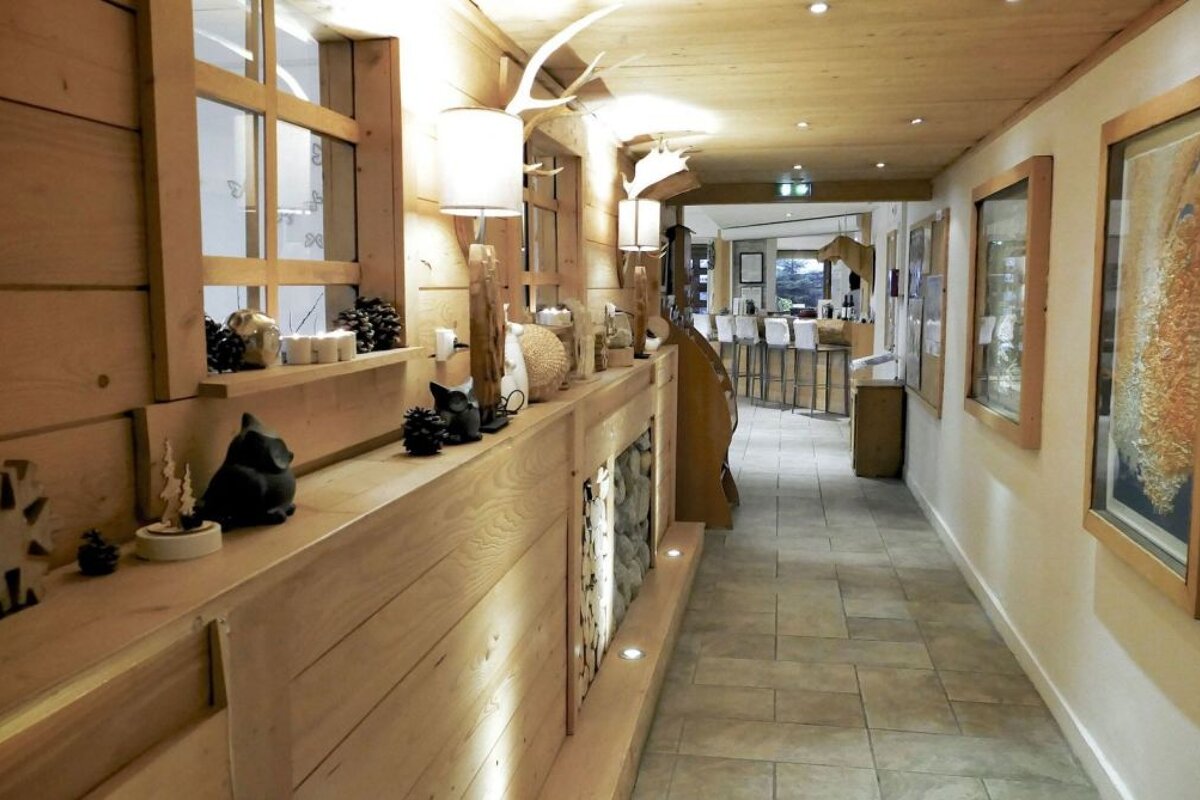 © Chalet Hotel Les Campanules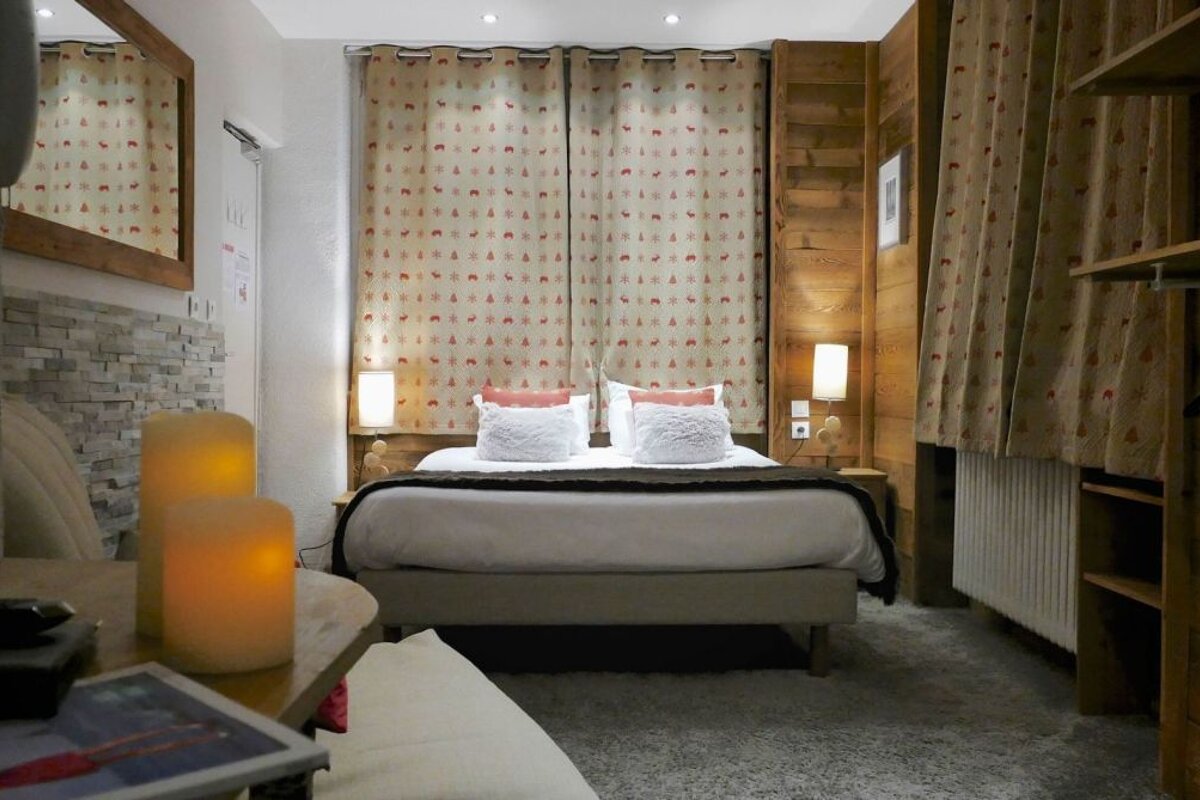 © Chalet Hotel Les Campanules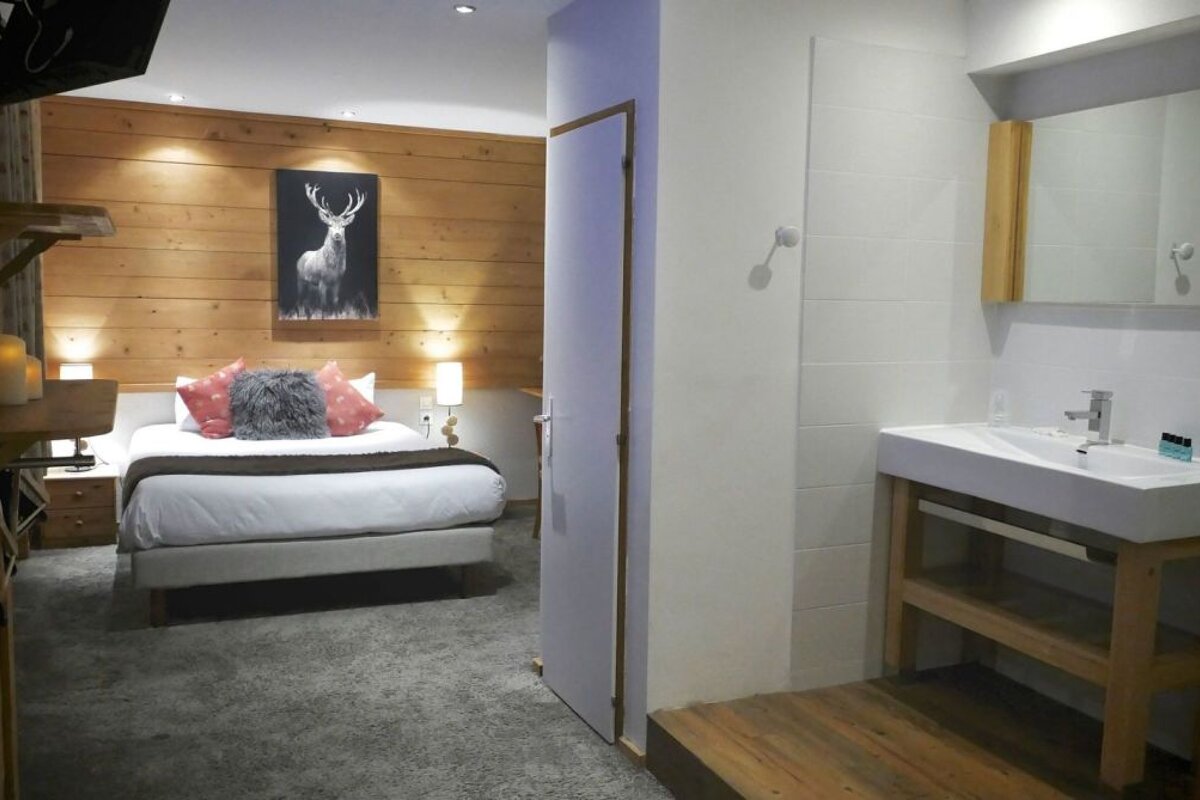 © Chalet Hotel Les Campanules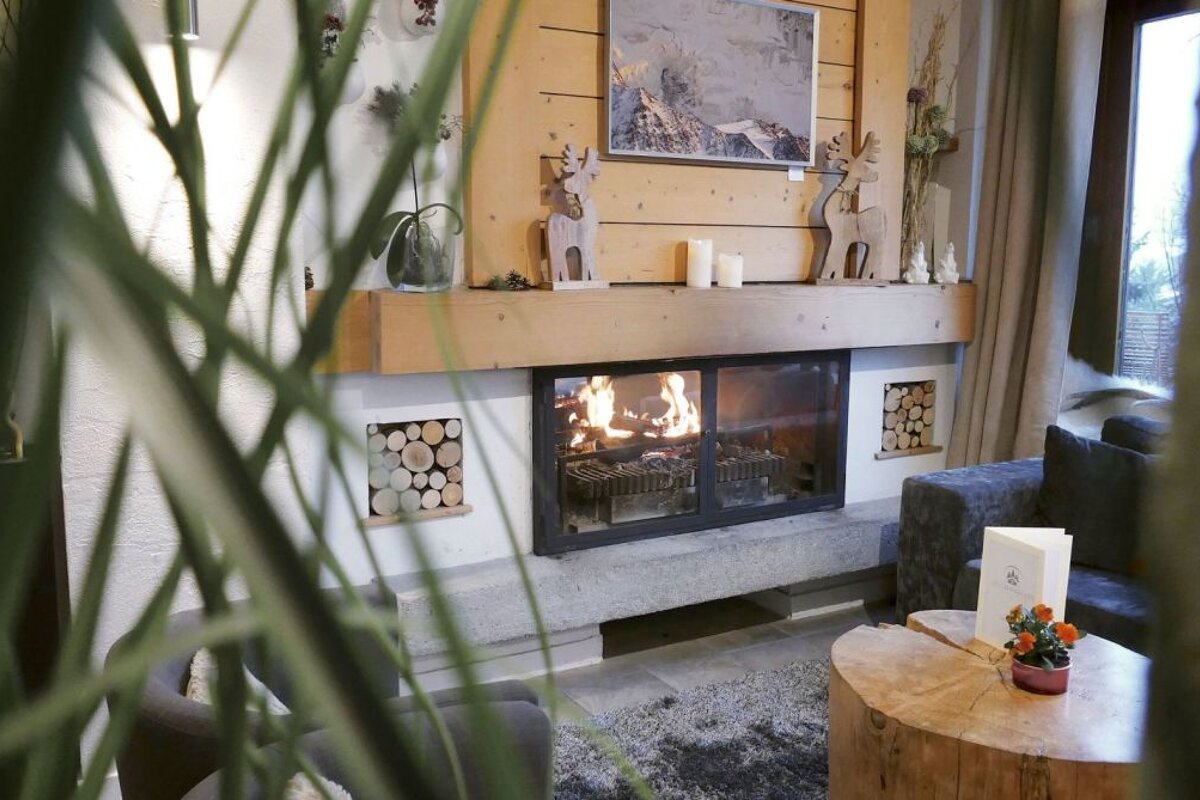 © Chalet Hotel Les Campanules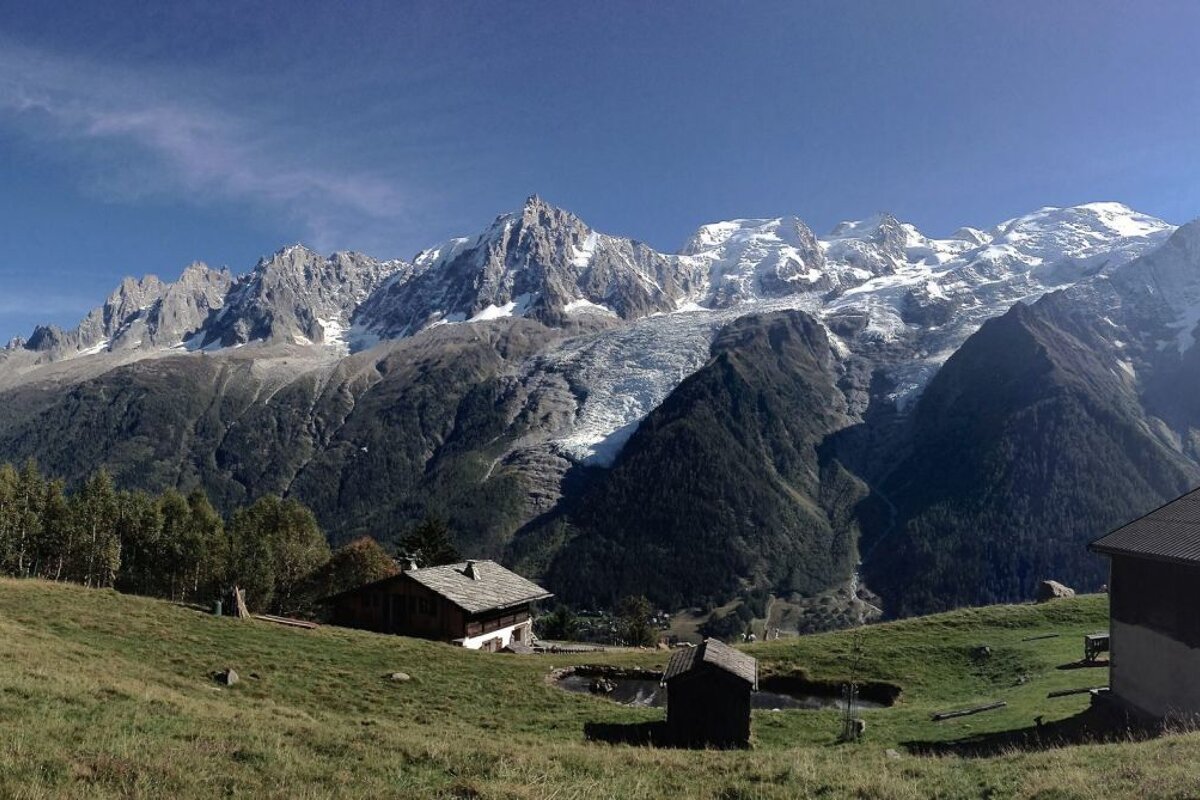 © Chalet Hotel Les Campanules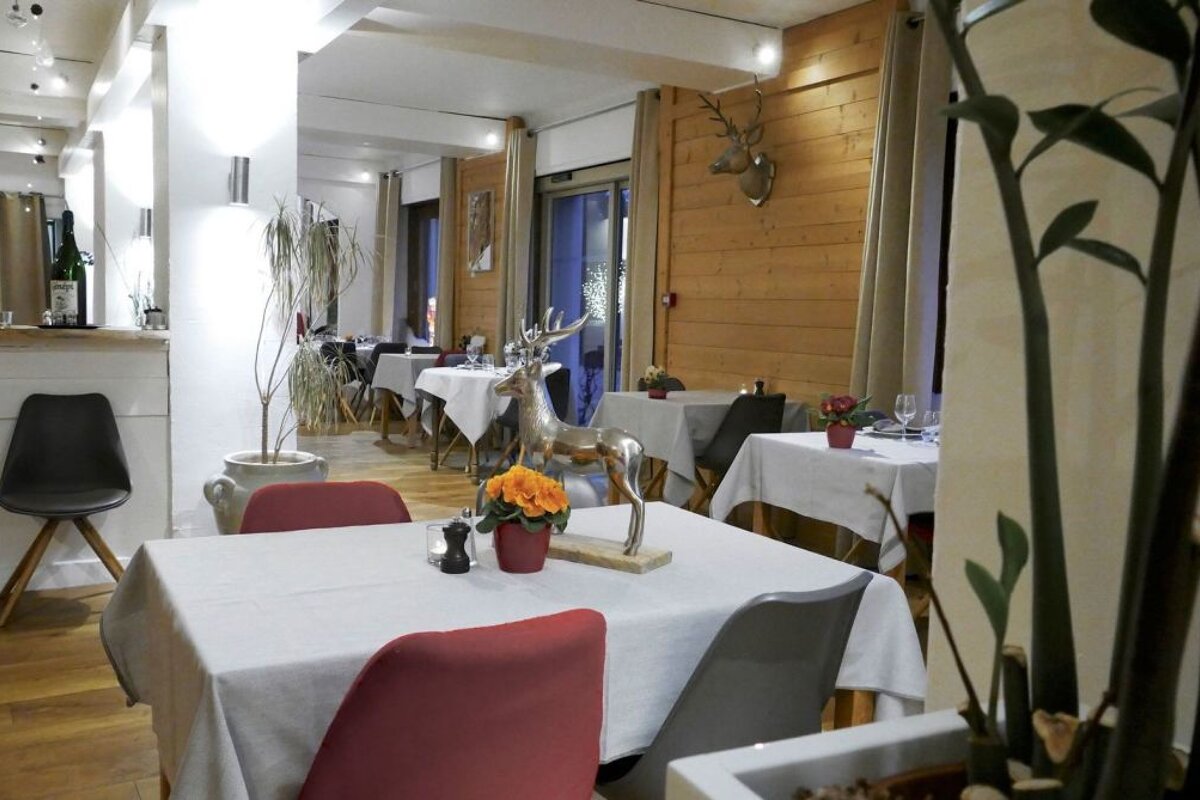 © Chalet Hotel Les Campanules
Les Campanules Chalet Hotel, Les Houches
Friendly alpine chalet hotel with log fire & fantastic views
This charming hotel enjoys a secluded setting amongst the pine trees above the small village of Les Houches, just 7km from Chamonix Mont Blanc. The hotel is family friendly and boasts spectacular views of Mont Blanc and the famous Aiguille du Midi.
The rooms of the hotel are decorated in a mixture of contemporary neutral tones and bright traditional fabrics for a splash of colour. The communal areas have all been decorated in a modern alpine style with plenty of faux fur, rugs, plump pillows and comfortable wooden and leather furnishings.
There are 43 rooms in total ranging from single to quadruple occupancy; all rooms are en-suite and have satellite TV, free Wifi and telephone. All bedrooms either overlook the tranquillity of the forest or the panoramic view of the Mont Blanc mountain range. There is also a 90m2 family apartment that can comfortably accommodate up to 8 people.
The hotel is open all year round and in the summer months, guests can enjoy the beautiful garden and terrace area which has stunning views along the valley and carefully planted colourful flowers. There are excellent facilities for corporate groups and business meetings and the hotel also offers a fitness and relaxation programme including yoga and pilates classes.
Reviews
1328 verified reviews by
"Very Good"
Good to know
"Shower can be a problem"
"Accessibility by car can be a challenge"
"Bathroom needs cleaning"
"Very Good"
Good to know
"Wifi quality could be improved"
"Hotel could use some updating"
"Rooms need regular maintenance"
The Bar
The lounge bar area is a comfortable and welcoming place to relax in the evenings. Put your feet up with a nightcap in front of the log fire, relax with a book in the peace of the library or enjoy a friendly game of pool. There is also a dedicated play area for children.
The Restaurant
Every evening, the restaurant serves up delicious creative cuisine made from fresh seasonal produce. Naturally, there are several Savoyard favourites featuring on the menu and different daily specials.
A buffet-style breakfast is served each morning, with a wide variety of sweet and savoury options, fruit juice, teas & coffees to set you up for the day.
Visitor comments
"What a gorgeous building in a beautiful spot right opposite Mt Blanc. We received a really warm welcome and we were delighted with our room with a balcony overlooking the mountains. Fantastic location for exploring Chamonix and surrounding area. Breakfast was plentiful and very good." - Trip Advisor
"We've stayed at the hotel a number of times. Maria at reception and all the hotel staff are always very friendly and helpful. The rooms are nice and cosy and there is continual upgrading of the facilities. Breakfast and evening meals are delicious. Most importantly the hotel represents great value."- Trip Advisor
"On a road trip travel one night stay. Amicable staff, food was exquisite and the room size very adequate, clean and with exceptional views. I do suggest however that such a hotel is ideally for those planning to experience mountain climbing and similar excursions."- Trip Advisor
"The hotel is located on a hill just on the edge of the town, a few minutes on foot from the centre and an easy walk for anyone doing the TMB. The rooms are simple but modern and very clean with super comfy beds. We paid a little extra for a mountain side room and had a nice balcony with an excellent view of Mont Blanc. Dinner and breakfast were both very good and the staff were friendly and helpful. Reception can give you a card that gives free use of the local bus and train services throughout your stay but you may have to ask for it."- Trip Advisor
"Brilliant staff. Really great hotel. This was the fourth time we had stayed there.
The rooms are average size and clean. The bar area is excellent with a good choice of drinks and friendly, helpful staff. We chose half board and good is really very good. Both dinner and breakfast were very good. Plenty to chose from and nice restaurant area. The hotel is set up the hill in Les houches and the views are amazing."- Trip Advisor
Location