© Refuge du Plan de l'Aiguille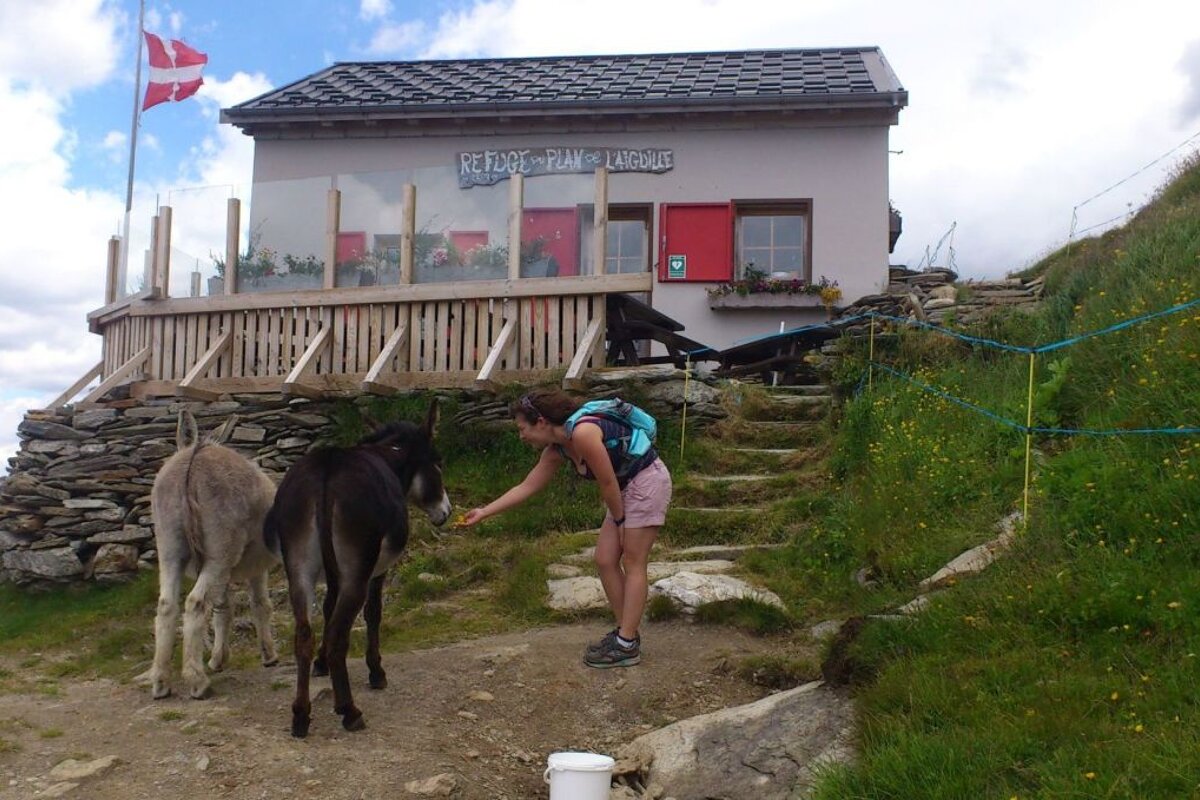 Plan de l'Aiguille Refuge (2207m), Massif du Mont-Blanc
Easy access from the cable car (or a steep hike up!) & exceptional views
Just a 15 minute easy hiking from the Plan de l'Aiguille Cable Car brings you to this beautiful mountain refuge with stunning views of the valley... and donkeys!
As well as being easily accessible, this is one of the better equipped huts in the region; not only can you pay by card but they also have WieFi and hot showers!
It is a very popular lunch spot for hikers and sightseers, their terrace has one of the most stunning views in the valley. The menu offers traditional French alpine cuisine - big salads, hearty omelettes, platters of local meats and cheeses, croutes, regional specialities and tasty homemade fruit tarts.
The refuge is open and staffed from May through to late October; outside of this period it is open and equipped with bedding but is unstaffed and you will have to clean up after yourselves.
The refuge sleeps up to 40 people in summer and 10 in winter; accommodation can be booked on a half-board or bed only basis.
Please contact the refuge directly for this season's prices and opening/closing dates.
Worth knowing
The refuge can be booked for private functions and are happy to cater for groups by prior arrangement - a very unique venue for a special occasion!
Contact
Address
Plan de l'Aiguille du Midi
74400
Location
Chamonix / Mont Blanc Valley, Chamonix