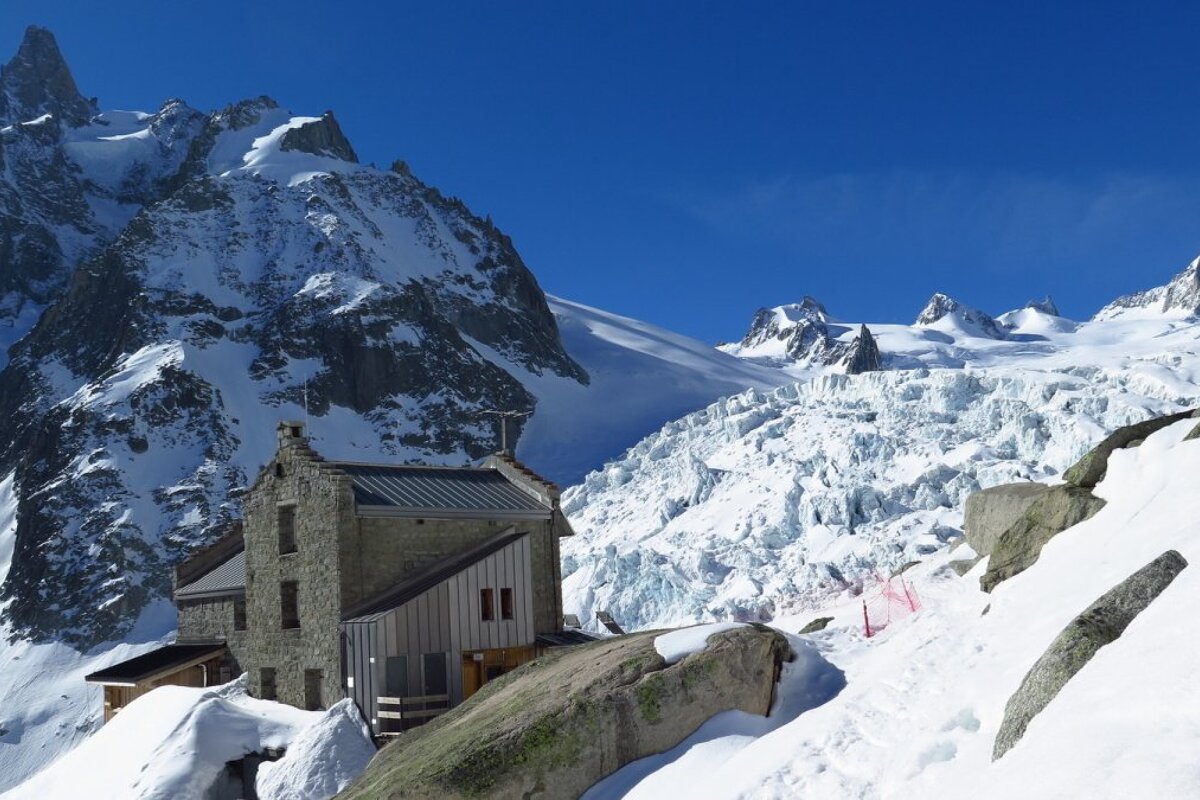 Requin Hut Refuge (2516m), Massif du Mont-Blanc
Popular hut that is reached from the Mer de Glace or the Vallee Blanche
With beds for 57 people this is a popular refuge that is fairly easily accessed and gives even better access to some fantastic ski runs, climbs and general fun!
Often known as being the half way point on the off piste Vallee Blanche ski run, this is a good spot to stop for some food and to soak up the views across this magnificent valley and its peaks and glaciers.
"Requin" means shark in French and the hut is named after the fin-shaped rock that towers above it.
The refuge offers half-board, B&B or bed only accommodation and is also open for lunch to anyone passing by. Bedding is included in the price but for hygiene reasons you are obliged to bring your own sheet or sleeping bag liner.
The hut is staffed from mid-January to the end of August. The hut is also open for up to 20 people outside of this period but is unstaffed.
Please contact the refuge directly for this season's prices and opening/closing dates.
Worth knowing
The refuge has no WiFi and cannot take payment by card, so make sure you have sufficient cash.
Directions
In summer the refuge can be accessed from the Mer de Glace; climb up the left bank of the glacier and follow the ladders and fixed ropes until you come to a path that leads you directly under the refuge.
In winter access is on skis via the Vallee Blanche.
Location