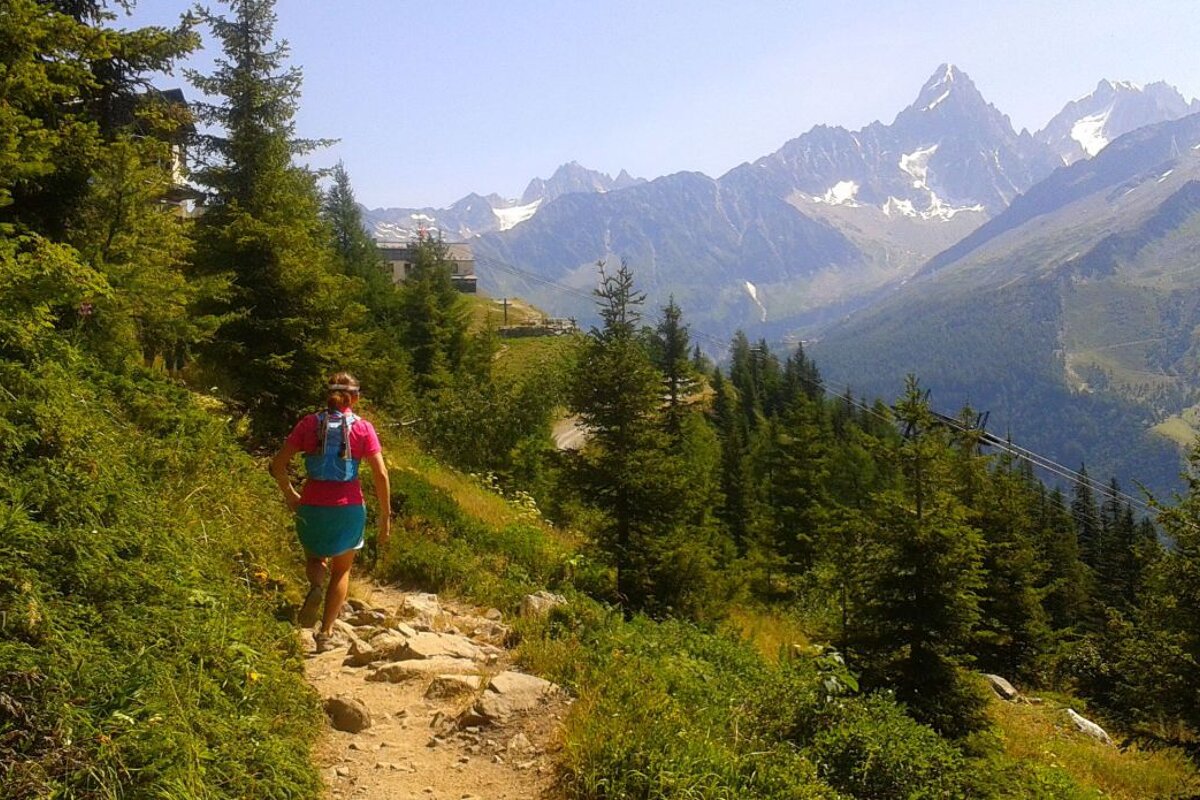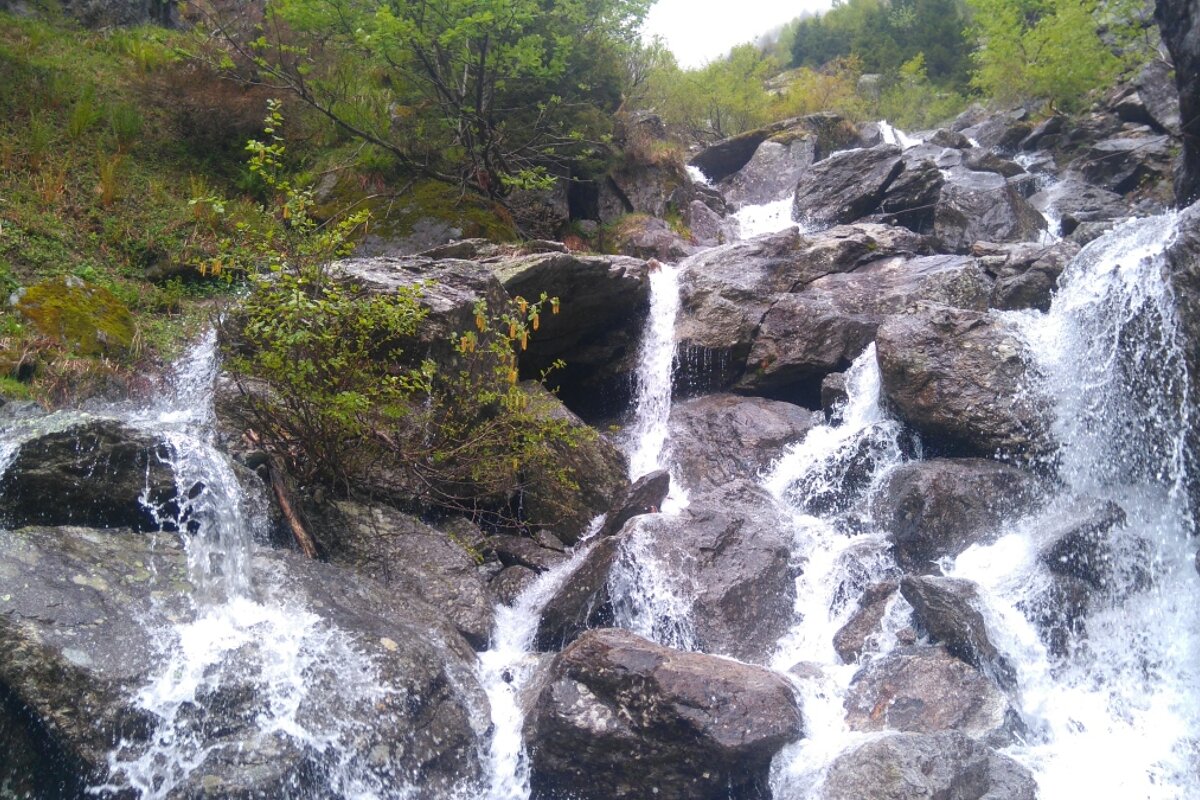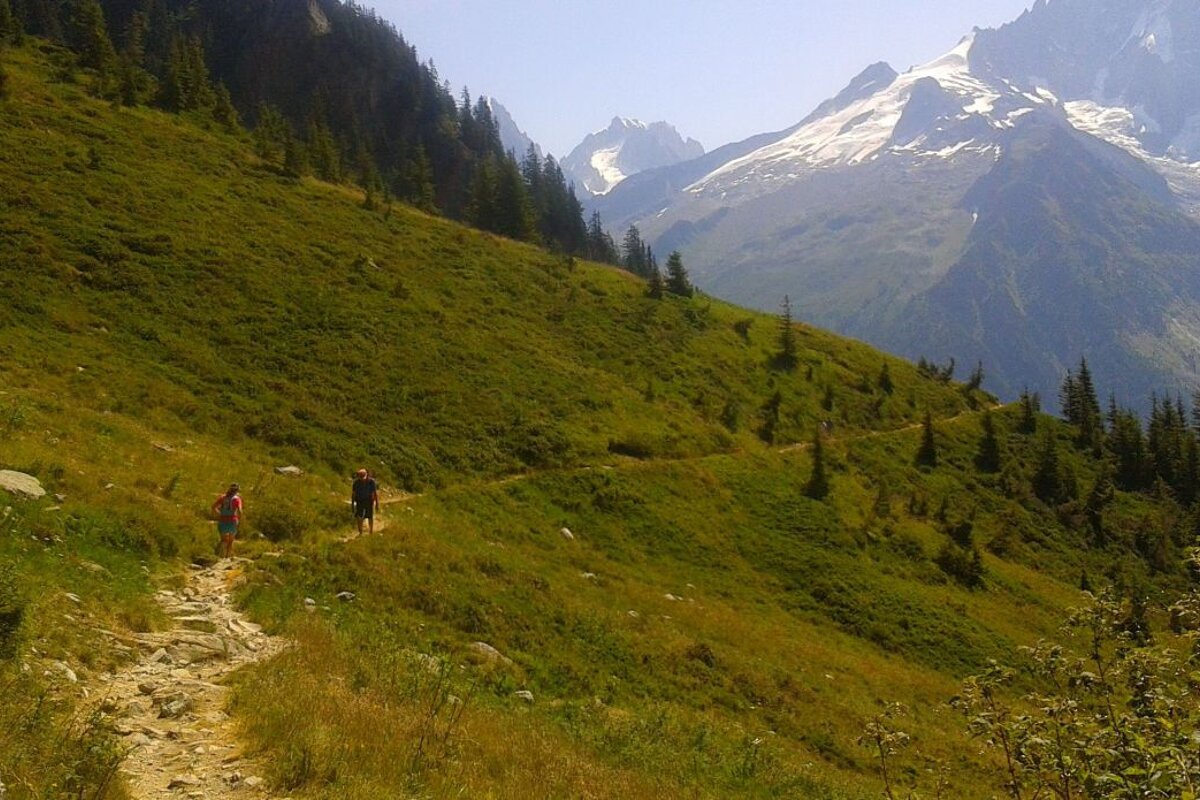 Grand Balcon Sud, Brevent to Flegere
A stunningly beautiful but very accessible hike in the mountains
This section of the Grand Balcon Sud can be done in either direction and has the benefit of lifts at either end, saving your calves on the way up and your knees on the way down.
Starting from Chamonix centre, head up behind the tourist office and take the Brévent-Planpraz lift up to the mid-station at 2,000m. When you come out of the lift station you'll see a restaurant directly ahead of you, follow the path that goes to the left of it and you'll soon pick up signs for the Grand Balcon Sud and La Flégère.
The trail drops downhill first of all, twisting through boulders covered in thick bracken and wildflowers. Listen out for the whooping sound of marmots, they're well camouflaged but you're never far away from them up here.
Although there is a bit of up and down to contend with, this hike ambles fairly gently along a path that once passed through old grazing pastures - you'll still come across the ruins of old cottages and shepherds huts from time to time. Small streams run alongside the path in places and there are countless places to take the perfect photo, or to stop for a leisurely picnic.
On the sunnier side of the valley and above the tree line, this is a great hike for admiring the spectacular views across to the Mont Blanc Massif and the Aiguilles Rouges.
It doesn't take long at all, maybe only a couple of hours, but it can easily be extended at either end by hiking up to Lac Brévent from Planpraz or Lac Blanc from Flégère.
Who should go
This hike is ideal for those who want to enjoy the views and the atmosphere of the high mountains but don't want to do much climbing - the lift system does all the work for you. It also makes a great family hike, children love spotting the wild animals and picking berries.
What to do
If you do this hike the other way round, from La Flégère to Planpraz, you can forget about taking the lift down and fly instead! Planpraz is a popular take-off zone for parapenters.
What to bring
This hike is very exposed to the elements, so take sunscreen and suitable clothing.
What to see
We've seen marmots, chamois and bouquetin frequently on this hike - more often in spring or autumn when there are fewer people around. If you exit the Planpraz lift station and take a sharp left up a small hill you'll be able to watch parapenters taking off.
Where to lunch
There are cafes at both Planpraz and at Flégère, as well as many beautiful picnic spots along the way. If you plan on hiking down from Flégère, be sure to make the detour to Chalet Floria, if only for a quick coffee.
Location
Chamonix / Mont Blanc Valley, Chamonix