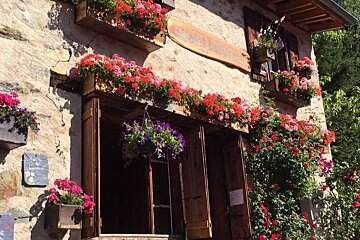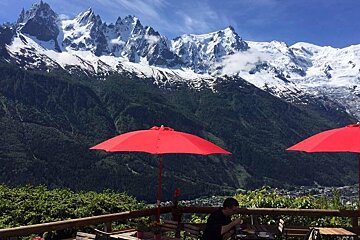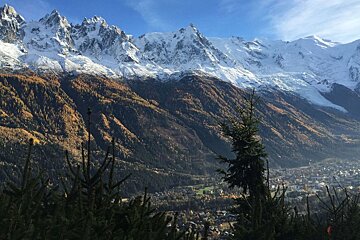 Chalet de la Floria Restaurant, Chamonix
Beautiful flower-filled terrace with a panoramic birds-eye view that remains unbeatable
A short but steep hike from Chamonix brings you to this rustic restaurant, named for the bright blooms that cover every inch of this traditional mountain refuge.
The terrace juts out over the mountainside, giving sweeping views of the valley floor and the entire Mont Blanc mountain range opposite. However, the floral displays here are just as breathtaking as the mountain views and it is well worth the walk up.
The chalet is open throughout summer and autumn, hours depending on daylight, serving simple lunches and snacks such as omelettes and salads. They also have a couple of picnic tables where you can eat your own sandwiches if you buy a drink. This is a great spot to stop for a rest and a refresher whilst hiking in the Flegere area.
Weather permitting, it's open from early May to the end of autumn.
Location