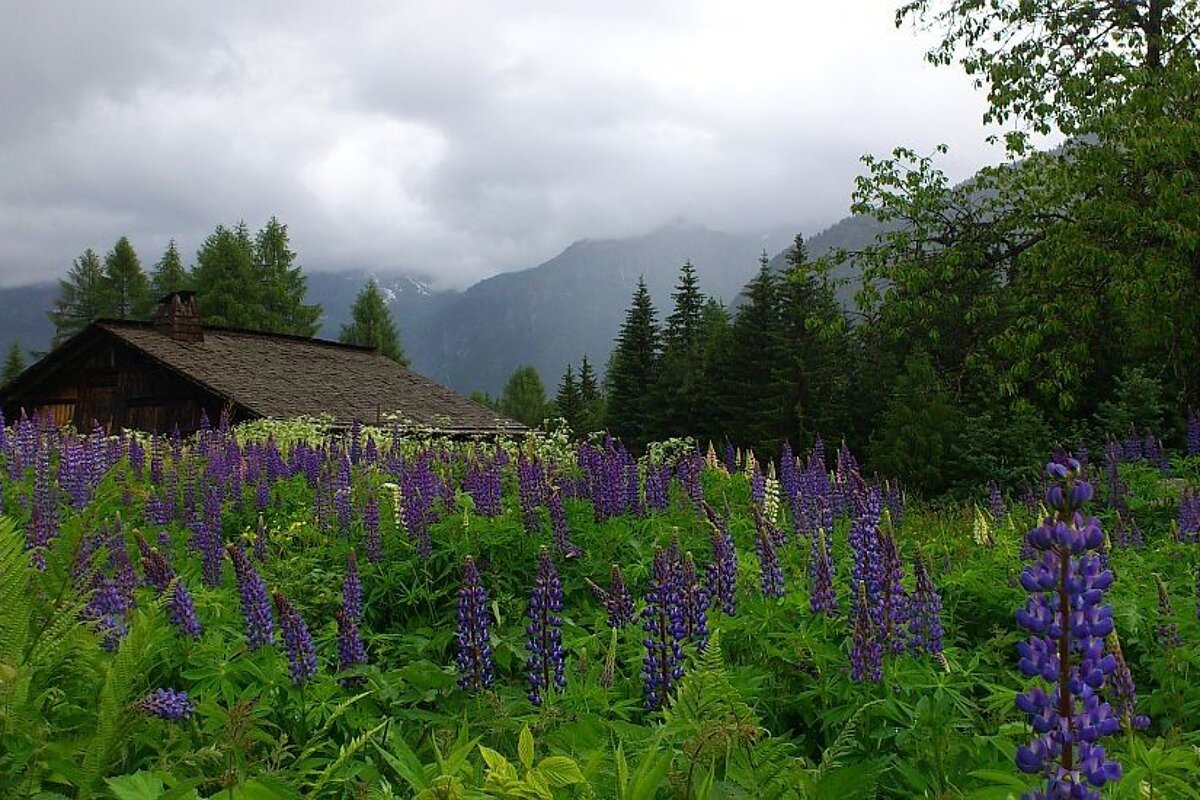 © SeeChamonix.com / Alison Shayler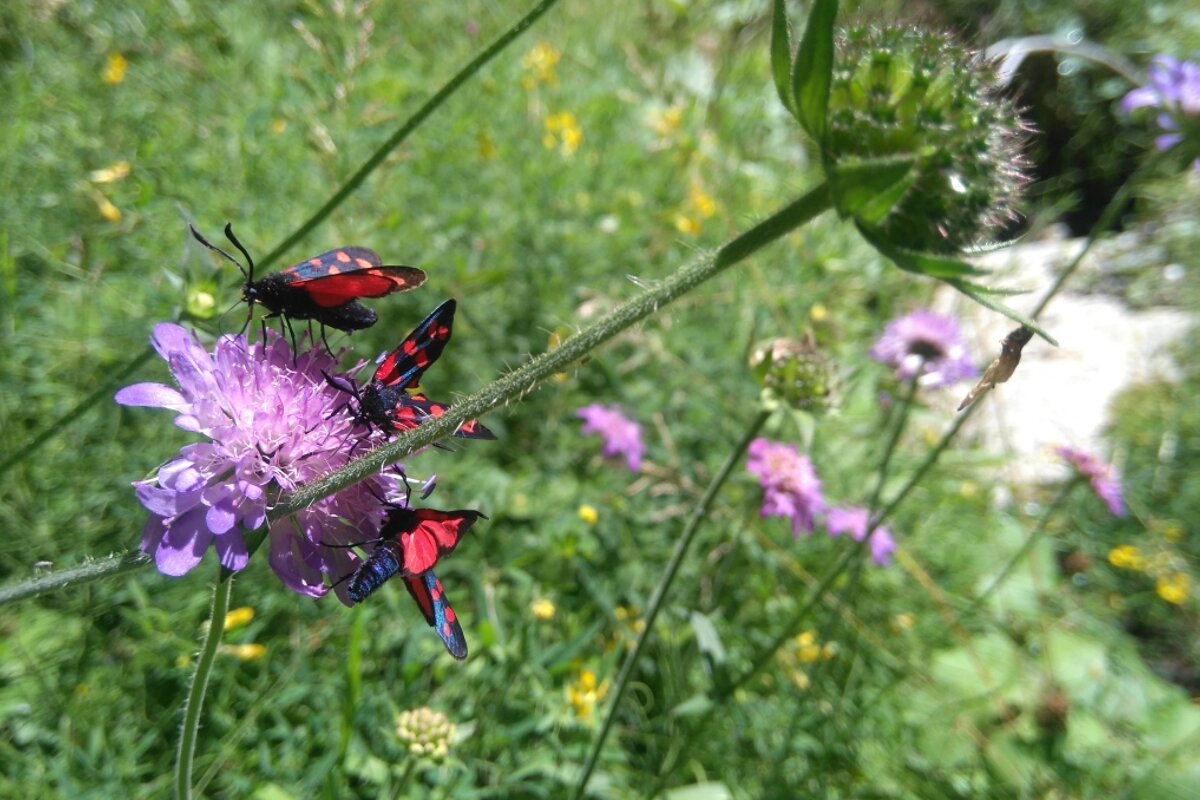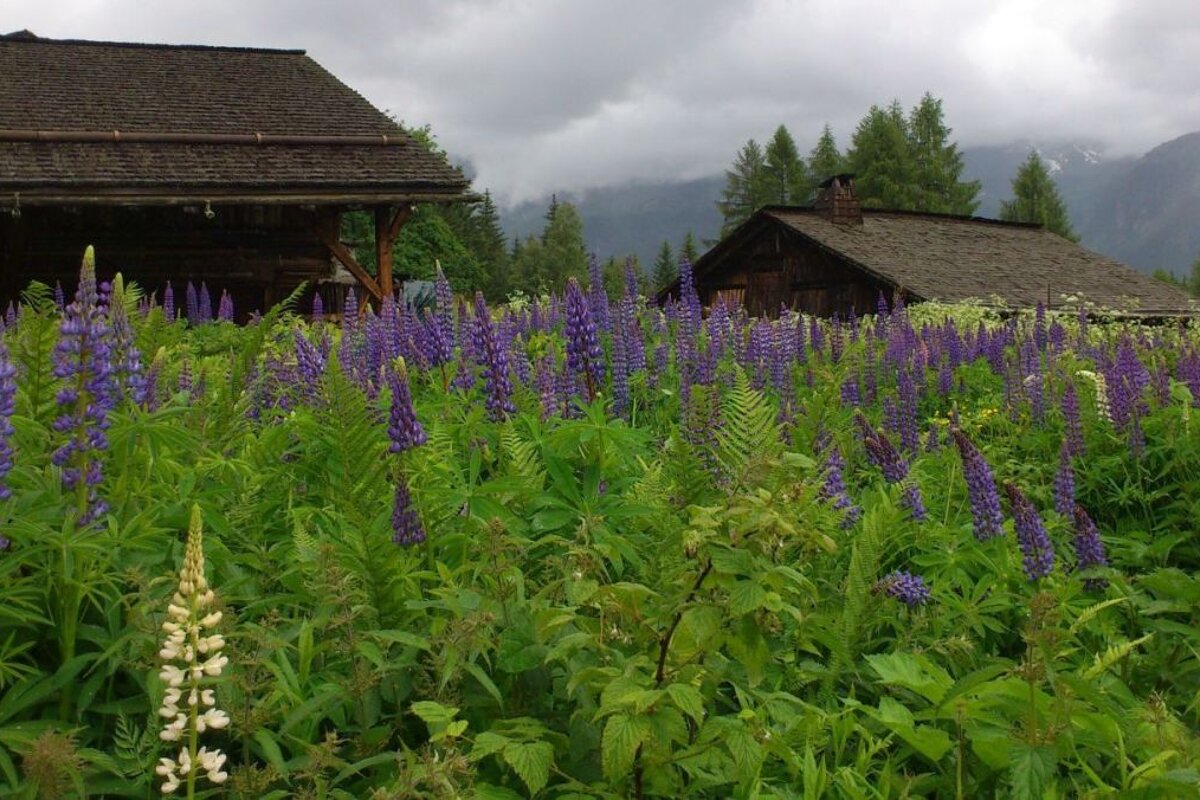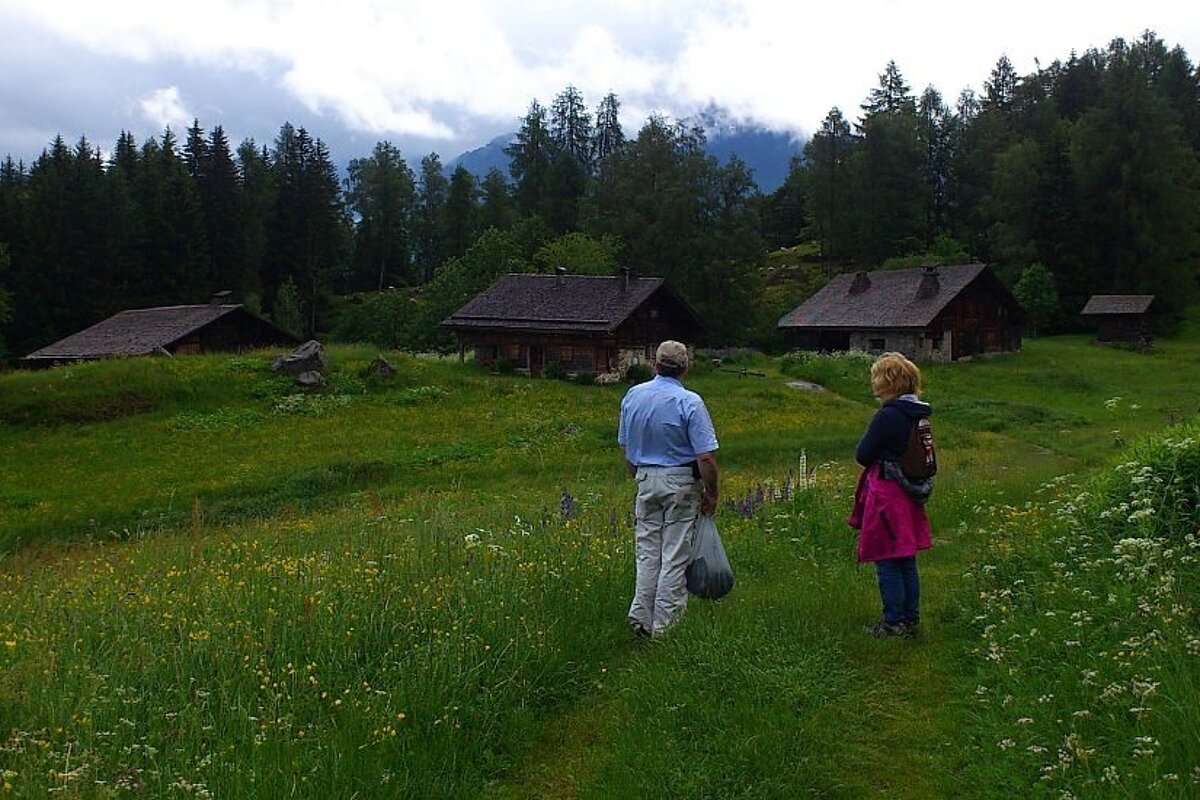 © SeeChamonix.com / Alison Shayler
Chalets de Charousse, Les Houches
An easy hike to a charming little cluster of alpine chalets
This hike is more of a gentle stroll to a picturesque alpine meadow full of flowers and rustic wooden chalets.
Starting at the base station of the Prarion gondola, cross the roundabout and walk up Route des Chavants through a quiet residential area dotted with beautiful chalets. Turn left onto Route des S'Nailles and cut through to Route des Chavants; turn right when you reach the road and look out for your next little shortcut on the left called Chemin de la Ravan Liré. As well as providing a handy shortcut, these little paths take you off the main road and onto quirky little passage ways amongst charming old chalets and pretty gardens.
Turn left at the end of Chemin de la Ravan Liré and make a sharp right at the next junction onto Route de la Coté des Chavants. Follow this road all the way up until you branch off left onto Chemin de Charousse; a track which takes you into the forest until you reach the clearing of the same name.
Charousse is an idyllic little spot that feels lost in time; twelve old chalets made of stone and larchwood nestle together in a field of swaying lupins. Little streams trickle through a meadow of long grass and wild flowers and a river skirts along one side of the clearing.
The chalets are no longer inhabited, although some of them may still be used as holiday homes. They are authentic alpine huts, fascinating to look around and peer into. The clearing is surrounded by forests of beech and pine trees; it is beautiful all year round and is a lovely snowshoe route in winter. June is the best time of year to see the blue and purple lupins in full bloom.
From Charousse you have views of the Mont Blanc Massif on one side and the towering limestone crags of the Fiz on the other. You can return the way you came or extend your hike by following signposts up to Forclaz and Prarion, taking the gondola back down.
Worth knowing
If you want to make the hike even shorter, you can actually drive further along Route des Chavants and park closer to Charousse. This is ideal if you have elderly people in your group, or small children who don't want to walk far.
Who should go
This is a very gentle hike, suitable for anyone who wants to enjoy the traditional alpine experience without having to do anything too strenuous. Children will love exploring the nooks and crannies of the chalets and keen photographers will find plenty to keep them clicking.
What to bring
There are no facilities at all at Charousse, so bring your own food and drinks. It's an easy hike with no map required, all you need is suitable clothing for the weather.
What to see
Traditional alpine architecture, beautiful flowers and stunning views.
Where to lunch
There are no cafés or dining facilities at Charousse, but it's a lovely spot for a picnic if you wish to pick something up at one of the many bakeries in Les Houches.
Directions
This hike starts from the bottom of the Prarion gondola, which is at the far end of Les Houches. There is a regular bus service that takes you directly there.
Location
Chamonix - Les Houches, Chamonix