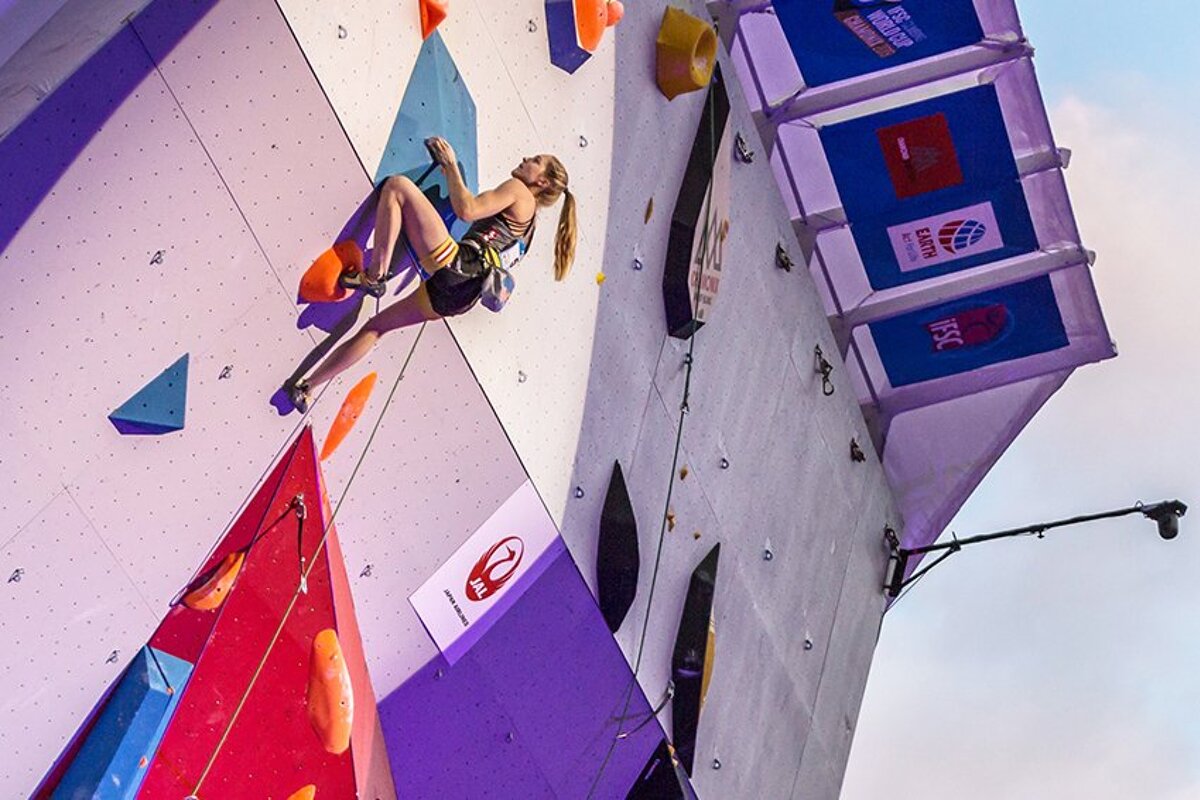 © Club des Sports Chamonix
Climbing World Cup, Chamonix
Speed & Lead climbing competition in the centre of Chamonix
Every year Chamonix hosts the IFSC Climbing World Cup, and some of the best climbers in the world descend on the resort for three days of fantastic climbing action.
Organised by the FFME (French Federation for Climbing and Mountaineering) and the Chamonix Club des Sports.
Standing at approximately 15m high and 6m wide, one wall is built for speed climbing and the other is built for lead climbing, each giving two climbing 'lanes' 3m wide.
Get the full schedule and more information via the website linked above.
Watch this
Where & when
The event is usually held at the beginning of July at Place du Mont Blanc, where a "Climbing Village" of around 20 exhibitors springs up at the base of the two specially built climbing walls and a big screen.
What to see
The only place to see the action is right in front of the two purpose built walls.
History
The competition series is held in 14 locations across the world and there are 24 events: 8 bouldering, 8 lead and 8 speed.
Location
Chamonix - Centre, Chamonix