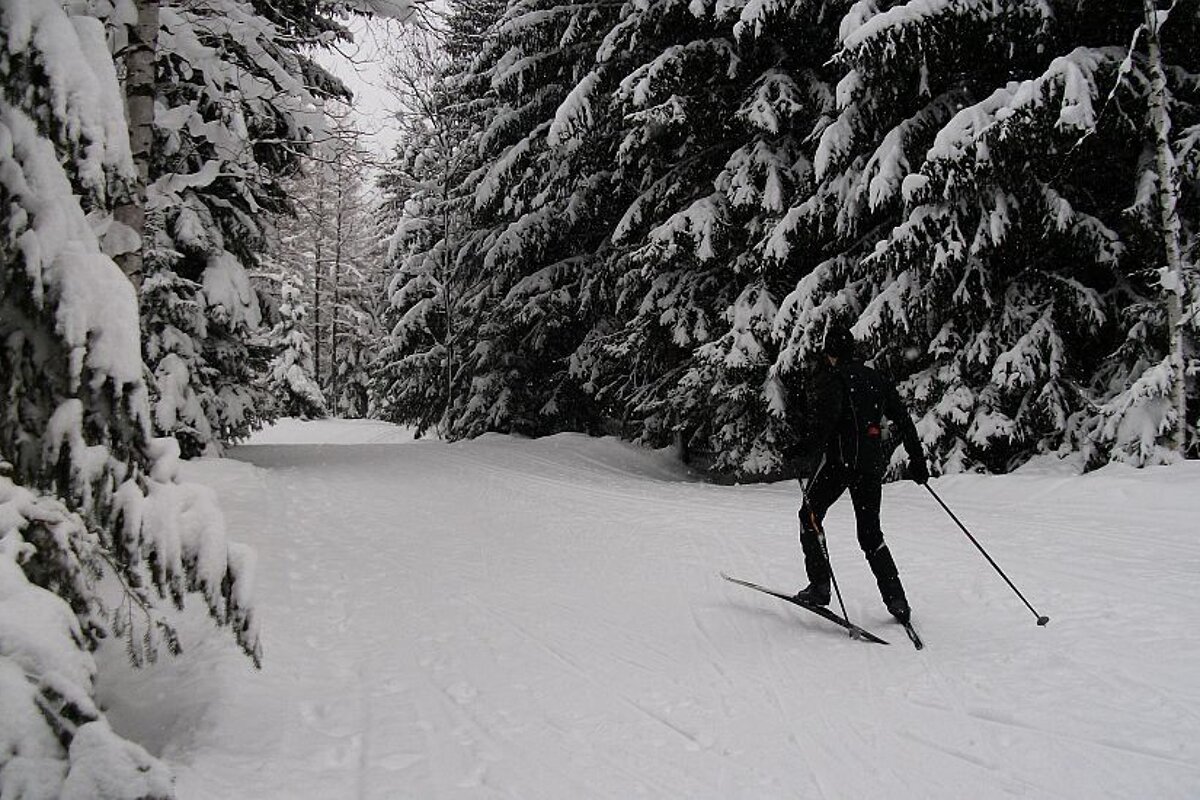 © SeeChamonix.com / Alison Shayler
Argentiere Foyer de Ski de Fond (cross-country skiing)
Cross-country ski trails in & around Argentiere
The Argentiere ski de fond trails weave through the pine woods and the small hamlets of Les Choselets and Les Grassonets.
They comprise a total of 15km divided into three different tracks ranging from an easy 1.5km route to a harder 9.5km route. It is possible to link up to the Chamonix ski de fond trails via Le Lavancher but this is a very steep route for experienced cross-country skiers only.
Equipment can be rented cheaply from local ski hire shops and cross-country ski passes are available at the ski pass office at the start of the tracks.
Location