How will you be spending this Valentine's Day? Whether you've already met your soul mate or are still in the trying-hard-to-impress stage, we've got a few great suggesions of how you can earn yourself some major brownie points...
Love is in the Air...
Treat your loved one to a flight over the mountains; whether it be by helicopter, hot air balloon or parapente they won't fail to be impressed by the incredible views and hopefully by your big gesture.
Parapente flights take off from Brevent Plan Praz, you fly in tandem with a professional pilot who will help you guide your wings along the thermals as you drift back down to earth. Helicopter flights take off from near Les Grands Montets in Argentiere and are a really exciting way to see the mountains as you swoop up close amongst the snowy peaks. For the ultimate in romantic moments, you can take a hot air balloon flight from Praz-Sur-Arly and enjoy a complimentary glass of champagne on landing.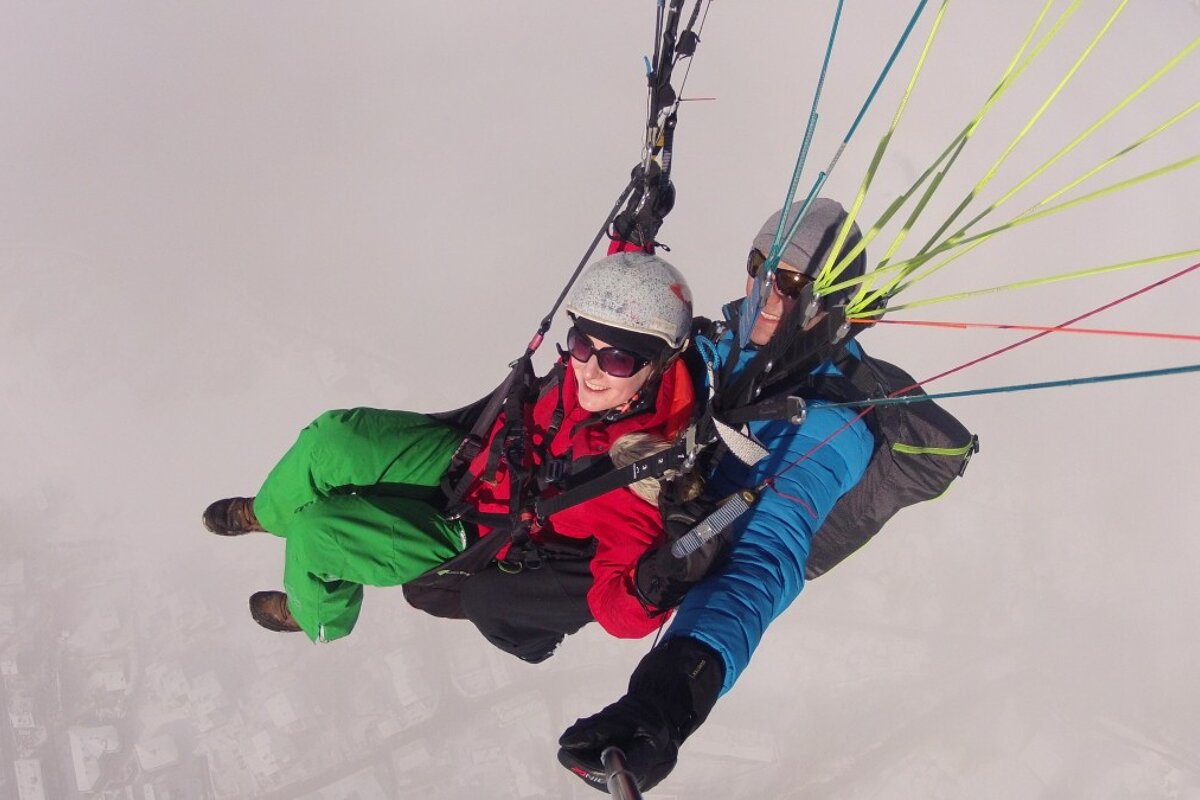 ---
Wine 'Em & Dine 'Em
Push the boat out and book a table at one of Chamonix's best restaurants; from the beautiful L'Impossible to the chic La Telecabine, you'll definitely find something to suit your tastes. If you want to travel a little way out of Chamonix town centre then La Cabane at the golf course in Les Praz is extremely good and in a quiet courtyard in the centre of Chamonix is the two Michelin starred Albert Premier.
Certain Chamonix restaurants will have special Valentine's menus, such as Bighorn Bistro in Chamonix Sud who's menu sounds like quite the aphrodisiac with oysters, steak and a sharing dessert washed down with rosé champagne. To be honest, there are too many excellent restaurants to name but to get an idea of where we've enjoyed recently have a look at our Chamonix Restaurant Reviews.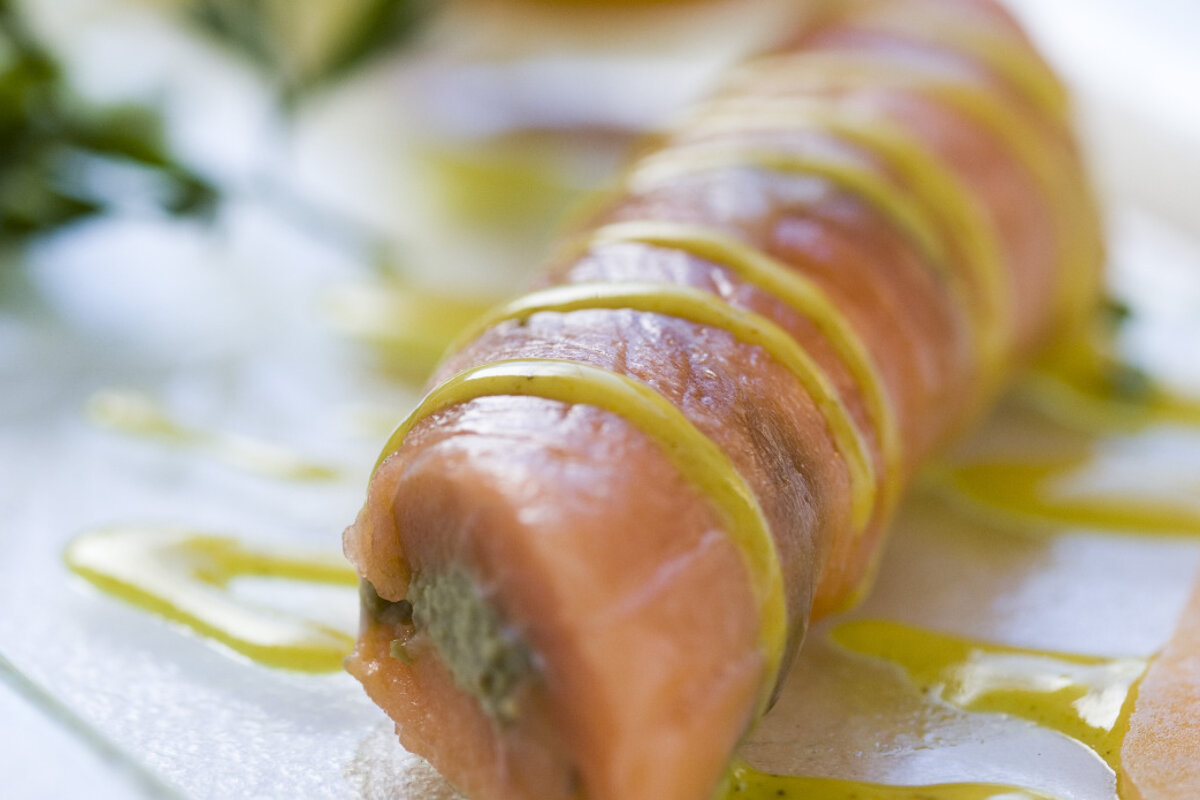 ---
Chill Out
Enjoy some quality time together at one of Chamonix's spas - there are a few great spas to choose from and most of them have an outdoor hot tub where you can lie back amongst the bubbles and gaze at Mont Blanc, or take a swim in the heated outdoor pool. The Heliopic and the Mont Blanc Spa both have a couples treatment room for double the relaxation!
Alternatively, book a massage with Snow Angel and enter into a world of relaxation above the clouds. Blending a variety of styles including Thai, Hawaiian lomi lomi and deep tissue she'll massage your cares away in her pop-up tent in the mountains - either at Brevent, Les Grands Montets, or on the roof of the Hotel Pointe Isabelle.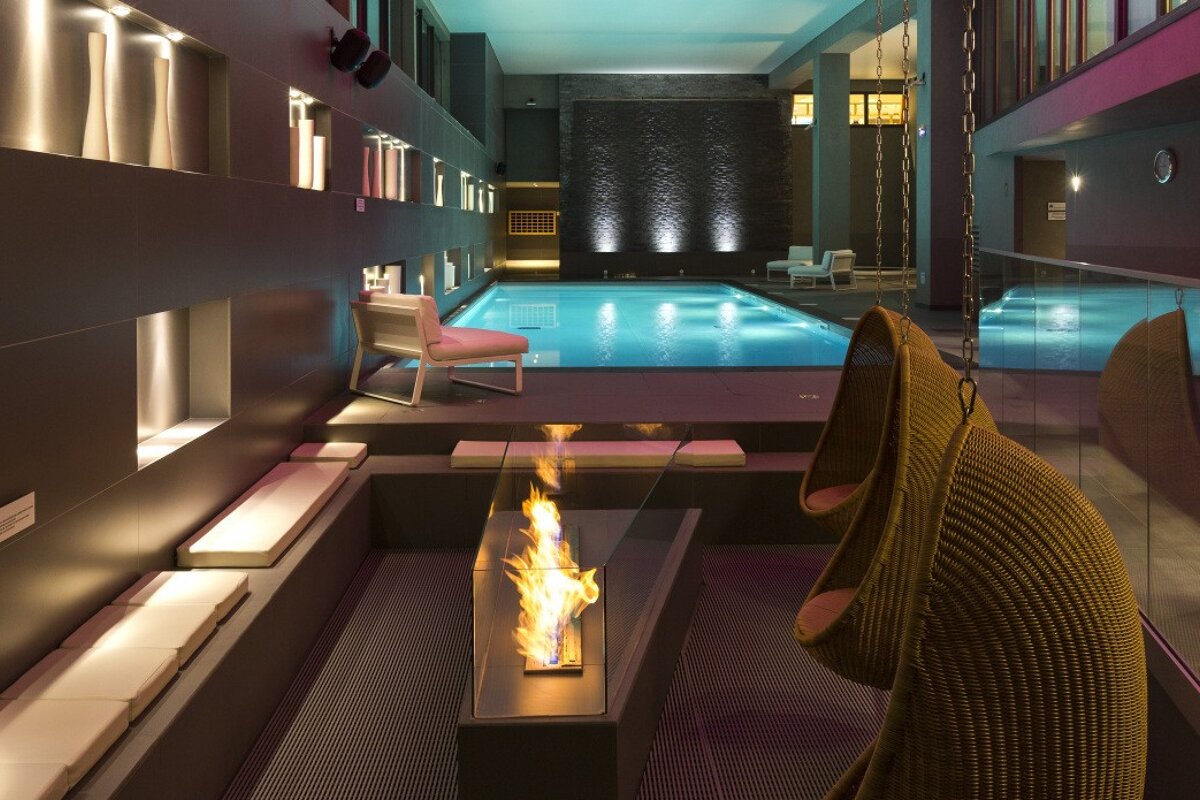 ---
Valentine's Parties
If you just want to let your hair down and have some fun together then there are plenty of bars in Chamonix where you can do just that. Get along to Le Chamonix Social Club for special prices on bubbly, free apero snacks and cheesy love songs. Monkey will be holding a ValenTinder party, more fun than your usual soppy night out and if you show your Tinder profile at the bar you'll get a free shot; if you don't already have that special someone to celebrate with, maybe this could be the night that you find them... Over in Argentiere, La Yaute is having a massive Superheroes Fancy Dress Party on the Saturday night so unleash your special powers and you could pull Superman - what could be more enticing than a guy wearing badly fitting underpants over a pair of shiny tights?
Find out where to party on Valentine's night with our Chamonix events calendar.
---
Moonlight & Mountains
Up amongst the ski slopes of Les Houches is a beautiful old farmhouse called Les Vieilles Luges; head up there with a headtorch and snowshoes for a romantic meal in an incredible setting. This place has recently been voted one of the best mountain restaurants in the Alps and we certainly agree that's it's something quite special.
Alternatively you could go all out to impress with The Italian Job by Prestige - a trip through the Mont Blanc tunnel to Italy, where you can take the last cable car up into the mountains, hop on a skidoo to be whisked off to an authentic Alpine restaurant to enjoy a delicious Italian meal and then ski back down again under the stars. Best of all, on the Italian Job you don't have to worry about any of the logistics and someone else will drive you there and back so you can both enjoy a few proseccos.
Enjoy!
More Chamonix Insights...