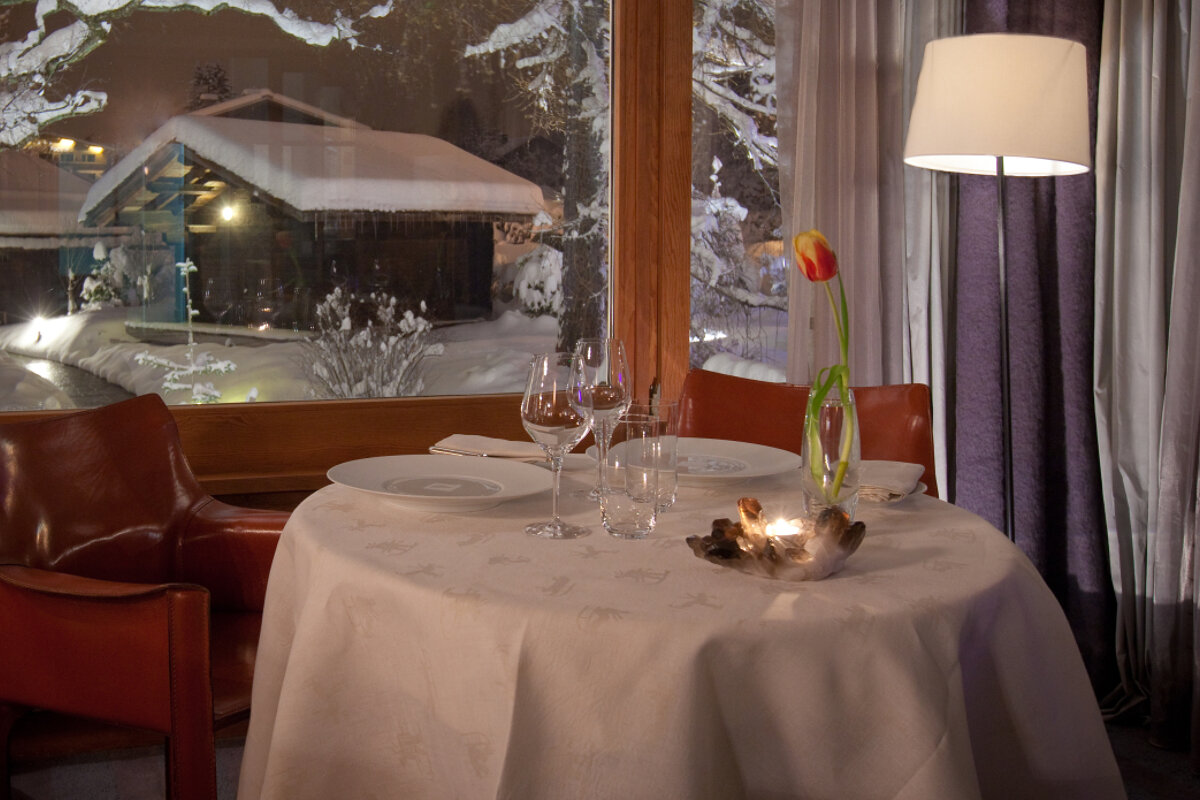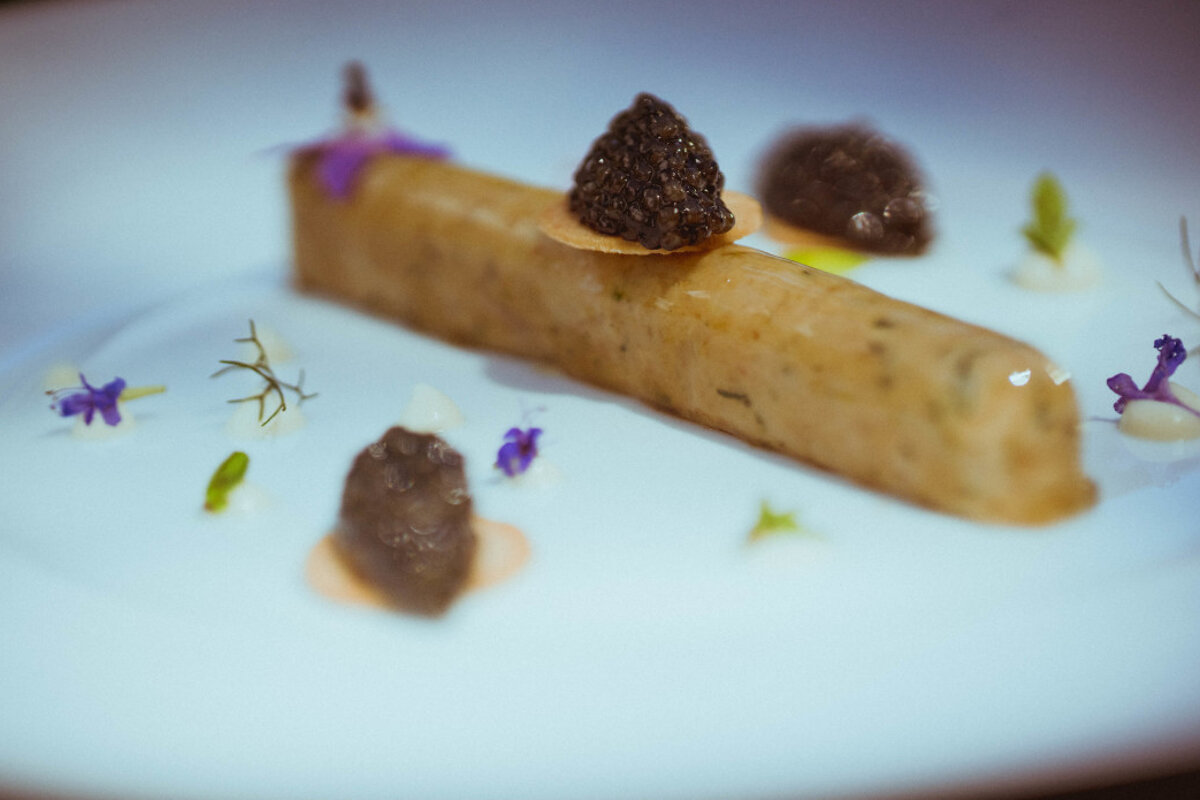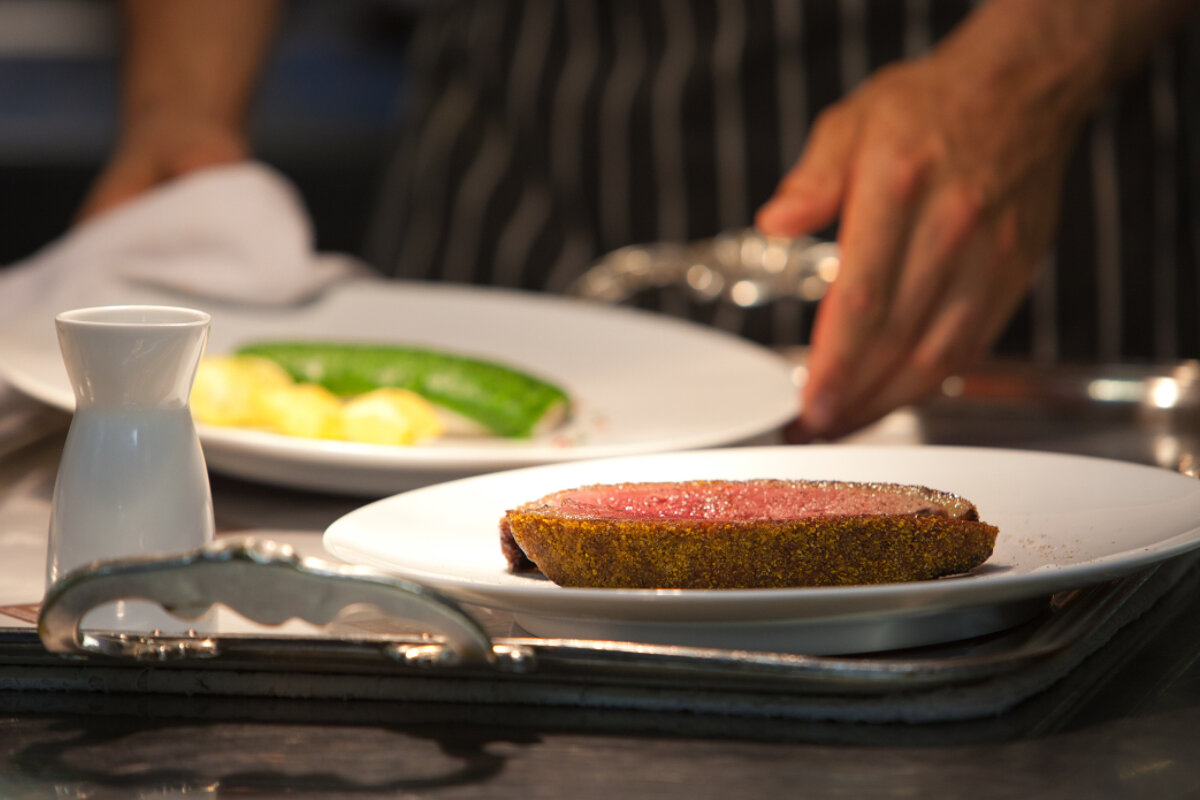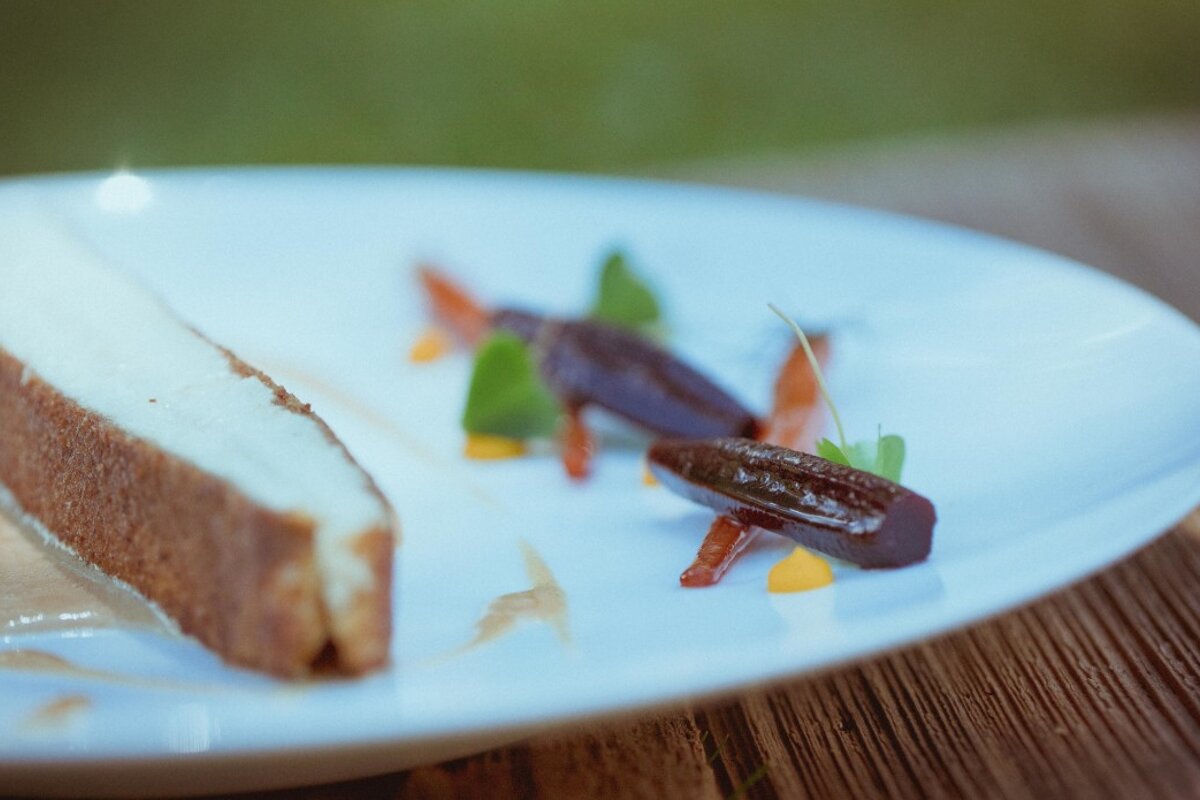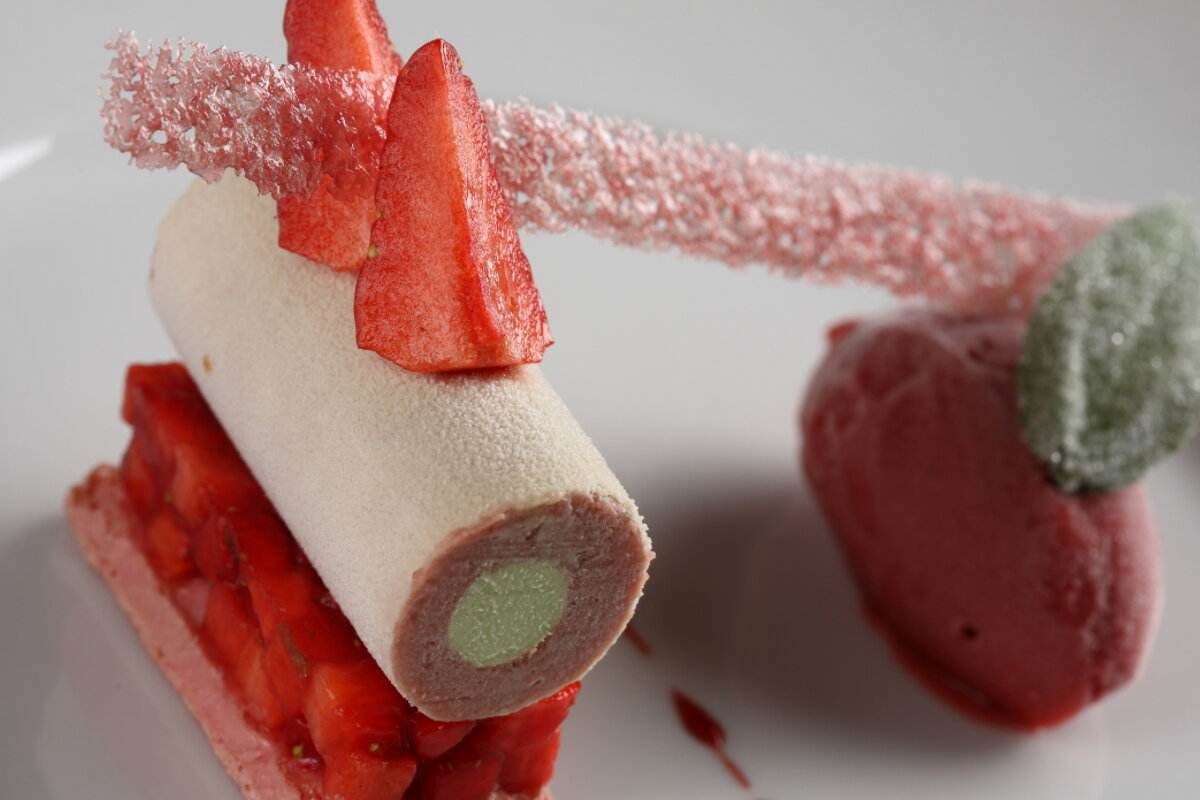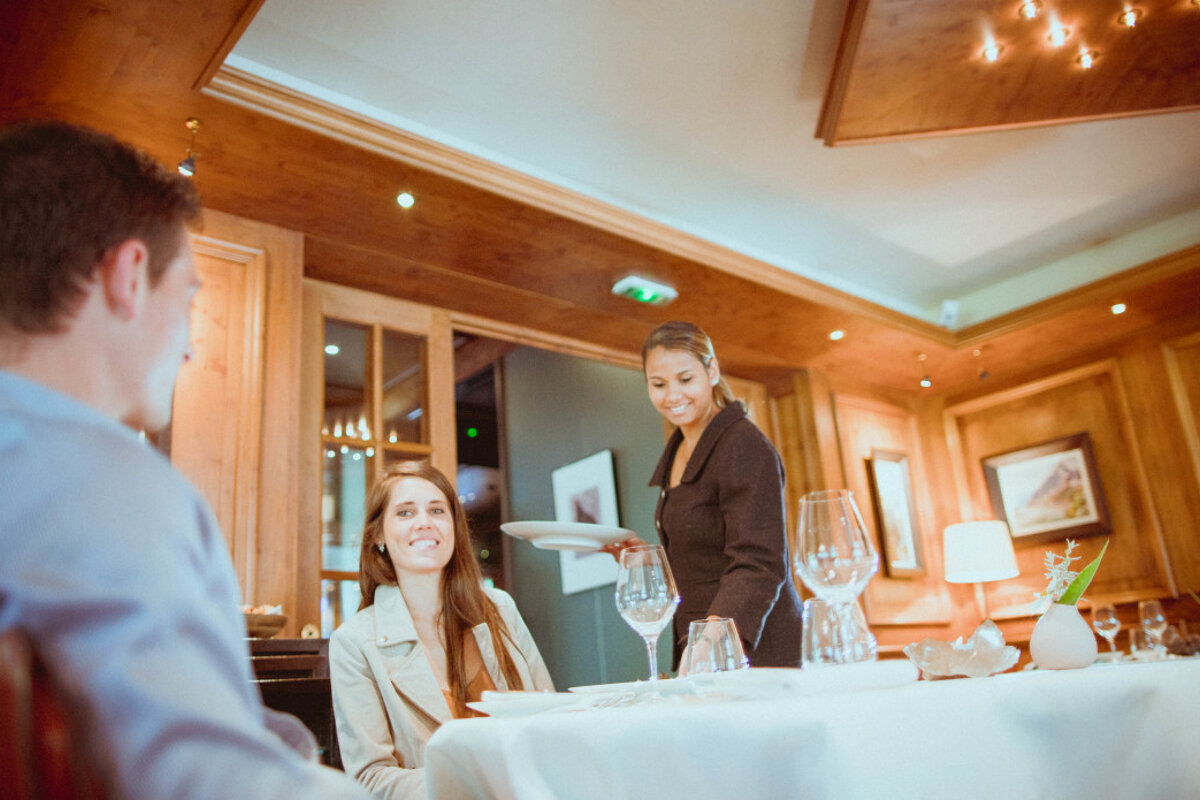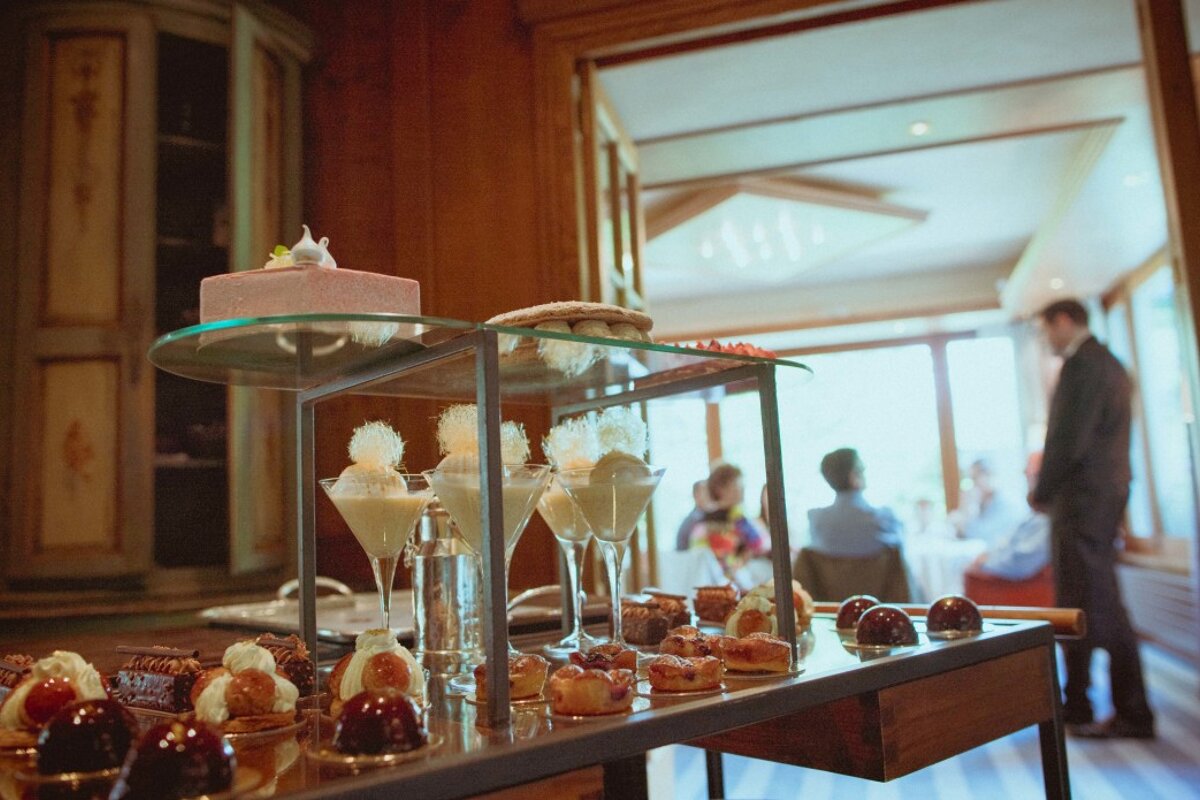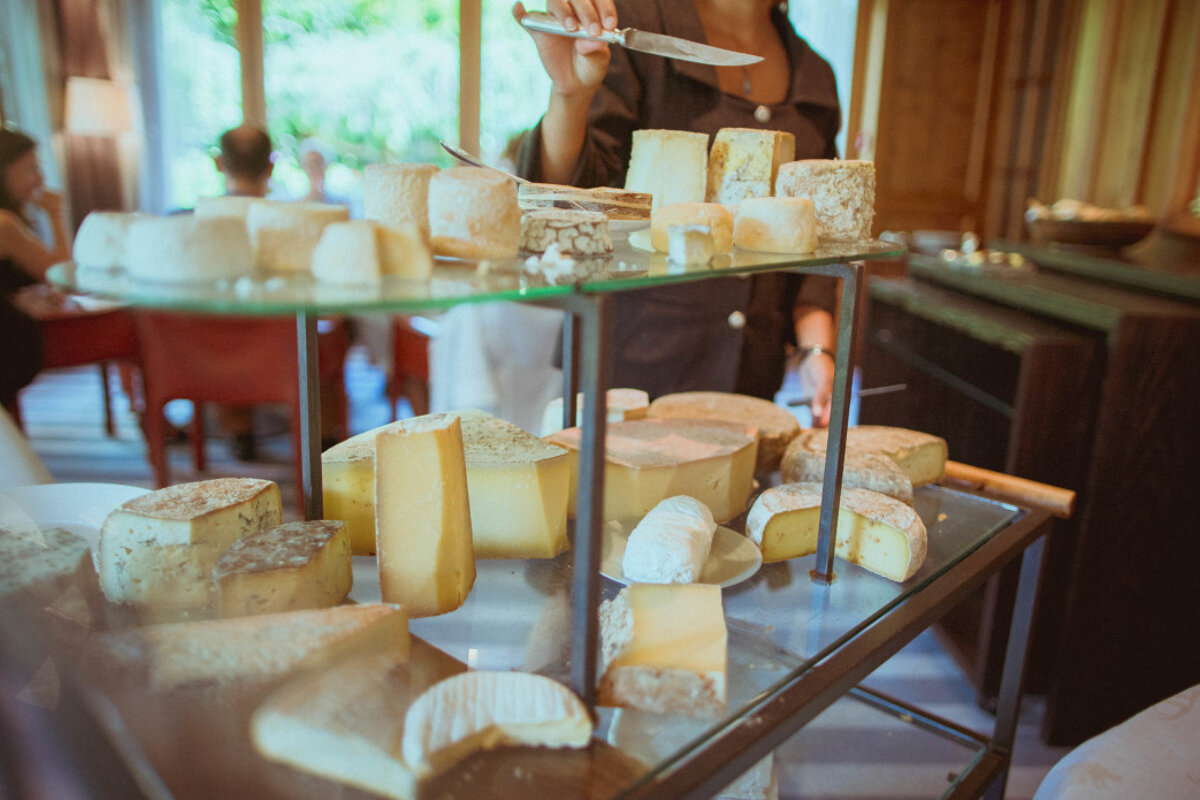 Albert Premier Restaurant, Chamonix
A superb Michelin-starred restaurant in the centre of Chamonix
This Michelin-starred restaurant is situated within the heart of Chamonix. The restaurant offers one of the finest dining experiences in the Chamonix Valley with perfectly cooked dishes, charming staff and impeccable service.
Head Chef Damien Leveau has been the second chef to Pierre Maillet from 2014 to 2018, who led the kitchen at this award-winning restaurant before him. He will continue the tradition of excellence at this Michelin-starred restaurant.
The restaurant offers subtle, simple, modern cuisine inspired by the local region. You can choose from the a la carte menu or various set menus ranging from their €49 lunch menu (weekdays onlys) to their La Maison de Savoie dinner menu which is 9 courses for €176. The cuisine changes with the seasons being based on local fresh produce with many of the vegetables and herbs being sourced from their own kitchen gardens.
The wine cellar counts no less than 20,000 bottles, comprised of the 950 appellations presented on the wine list. All the wines are ready for immediate consumption as the construction of the wine cellar allows certain wines to be stored for a few years before they reach their necessary maturity. The hotel sommelier will be on hand to help you choose a suitable accompaniment to your meal from the hotels' extensive wine list.
The interior of the restaurant has a warm and modern feel with floor to ceiling windows, decently separated tables and lavish red and cream curtains. The atmosphere created as a result is one of relaxed elegance, where you feel equally comfortable in casual or smart attire.
The restaurant is open every day for dinner except on Wednesday and is open for lunch on Friday, Saturday, Sunday and Monday.
For full details of their latest menu visit their website or contact them now to make your reservation using the above phone number or the enquiry link on this page.
Watch this
Visitor comments
"We shared the dinner with a group of friends and everyone was very pleased with our meal. The lamb I had would melt in your mouth. My husband had the sweetbreads and would have used more of the amazing bread to wipe his plate if possible. Save room for desert and the cheese cart." - Trip Advisor
"This is a very elegant restaurant. Everything is done to perfection. The service is amazing as well as the food. It's really an A+ for me. I cook a lot and love to eat and this restaurant really stood out." - Trip Advisor
"It was simply the best meal we have ever had, and we've eaten at some pretty amazing restaurants! There were 6 courses in total and the sommelier matched two glasses of wine for us each which was also part of the package. I had fish for the main course which had a spiced crust and lemon confit which was so creative and original yet balanced and reflecting local foods somewhat. Desert followed a cheese course and consisted of two "chariots" with amazingly beautiful deserts you could choose from. Staff were delightful and friendly and not pretentious as sometimes is the case in fine-dining restaurants. One of the owners even came to chat with us following our main course. We would highly recommend this restaurant to anyone who enjoys excellent food- it is not difficult to see why it has a Michelin star!" - Trip Advisor
Contact
Address
38 route du bouchet
74400
Location
Chamonix - Centre, Chamonix