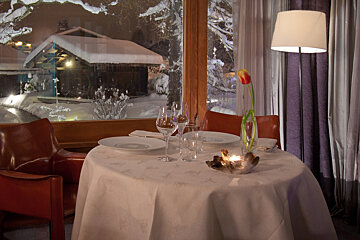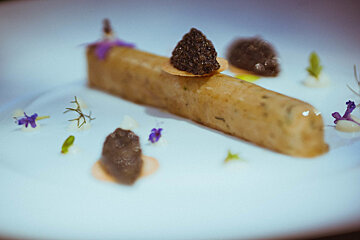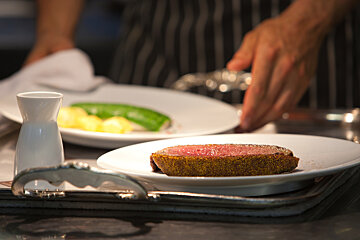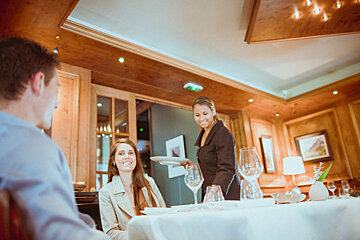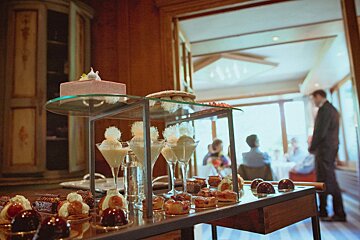 Albert Premier Restaurant, Chamonix
Michelin-starred restaurant offering one of the finest dining experiences in Chamonix
The restaurant offers perfectly cooked dishes, charming staff and impeccable service.
Head chef Damien Leveau has been the second chef to Pierre Maillet from 2014 to 2018, who led the kitchen at this award-winning restaurant before him. He will continue the tradition of excellence at this Michelin-starred restaurant.
The restaurant offers subtle, simple, modern cuisine inspired by the local region. You can choose from the à la carte menu or various set menus ranging from their lunch menu (weekdays onlys) to their La Maison de Savoie dinner menu which is nine courses. The cuisine changes with the seasons being based on local fresh produce with many of the vegetables and herbs being sourced from their own kitchen gardens.
The wine cellar counts no less than 20,000 bottles, comprised of the 950 appellations presented on the wine list. All the wines are ready for immediate consumption as the construction of the wine cellar allows certain wines to be stored for a few years before they reach their necessary maturity. The hotel sommelier will be on hand to help you choose a suitable accompaniment to your meal from the hotels' extensive wine list.
The interior of the restaurant has a warm and modern feel with floor to ceiling windows, decently separated tables and lavish red and cream curtains. The atmosphere created as a result is one of relaxed elegance, where you feel equally comfortable in casual or smart attire.
For full details of their latest menu visit their website or contact them now to make your reservation using the above phone number or the enquiry link on this page.
Watch this
Location