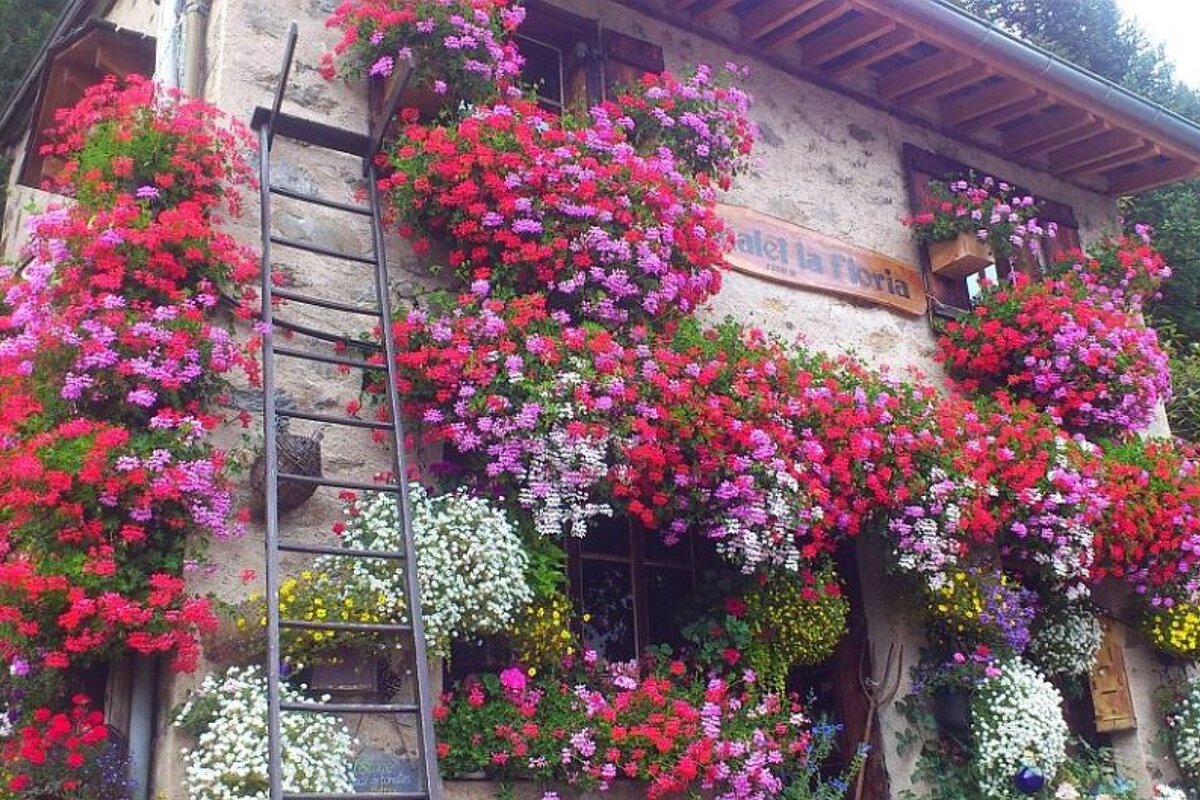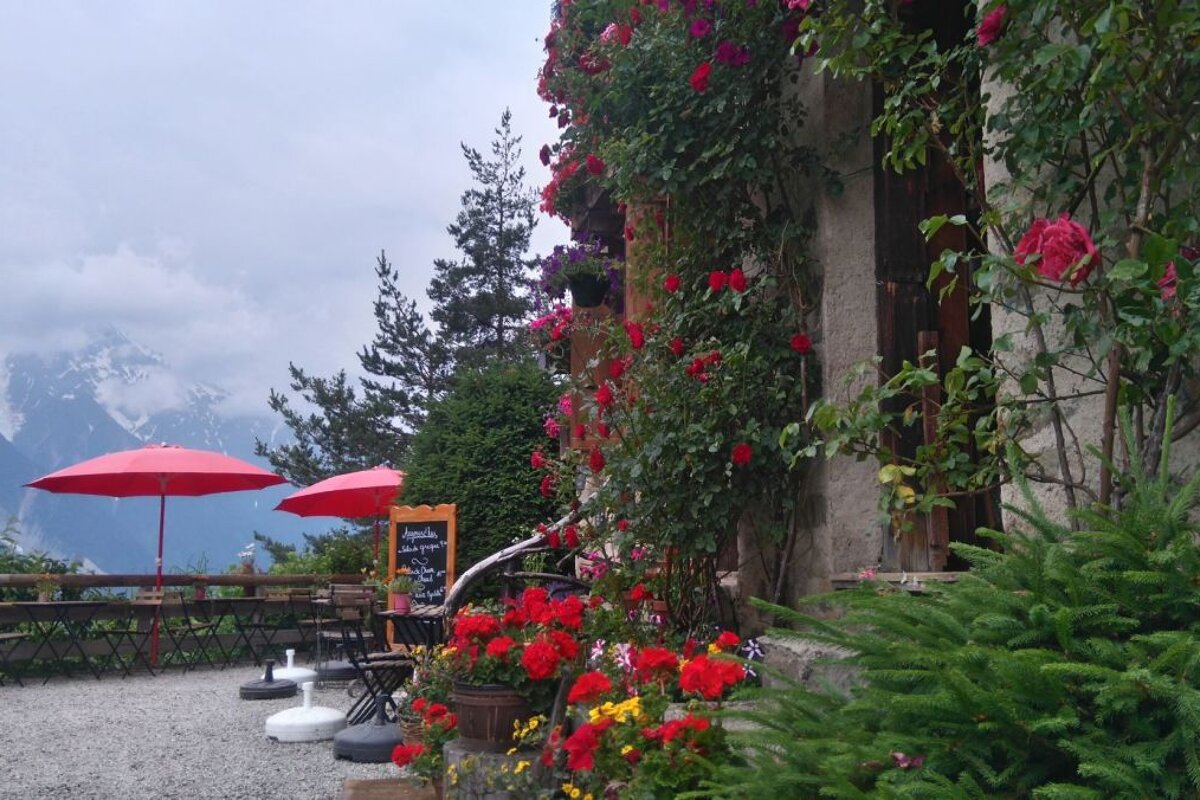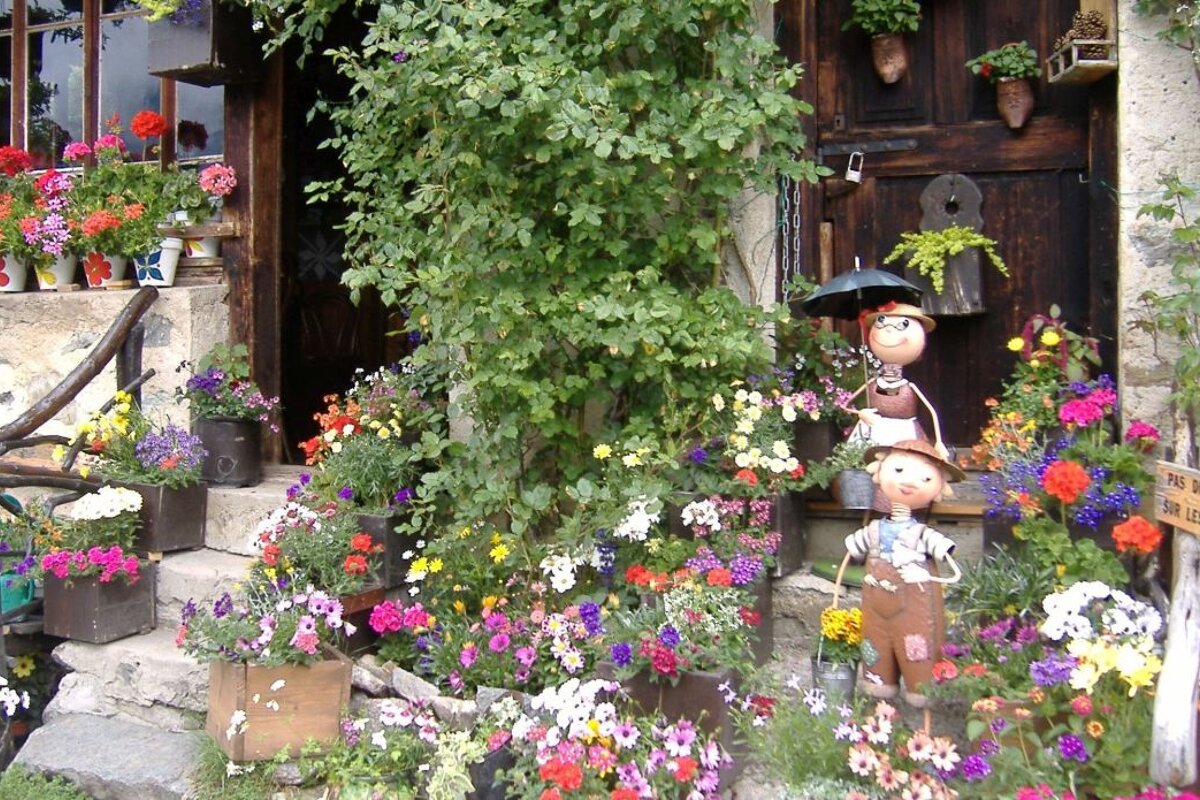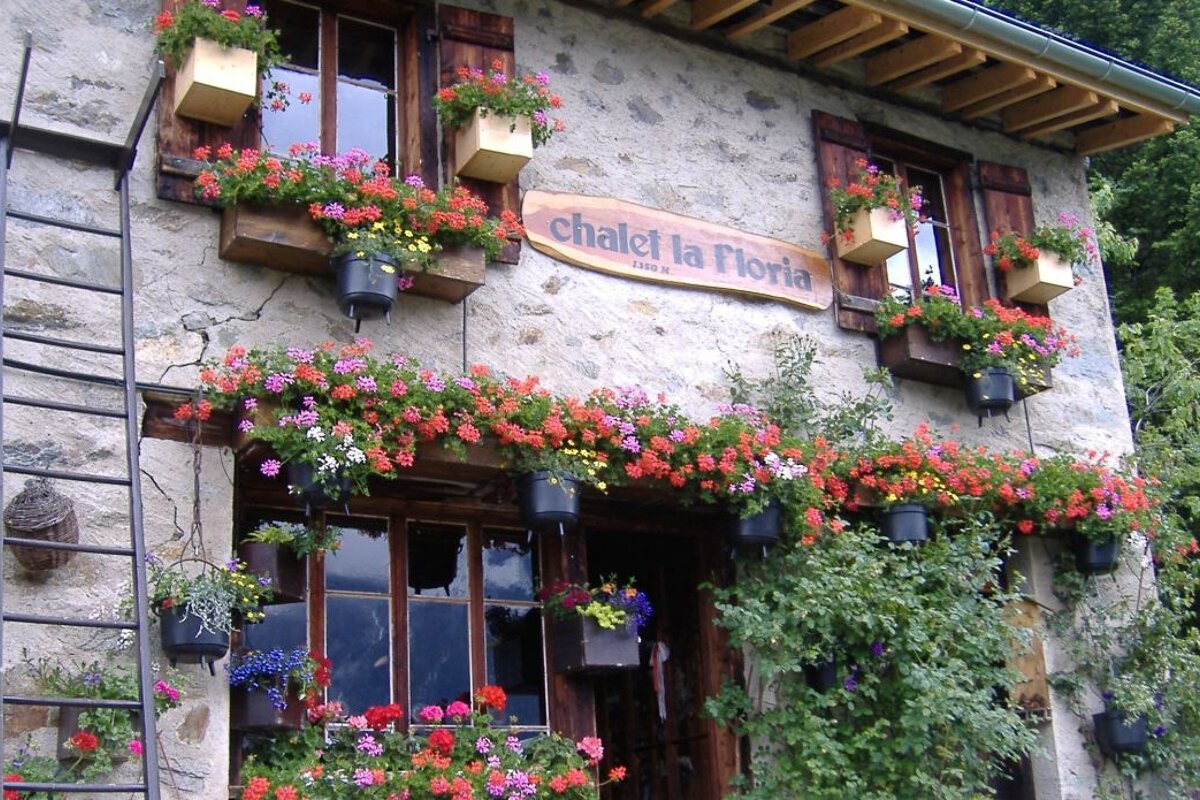 Chalet Floria Walk
A fairly easy walk along a shady path to a beautiful mountain refuge decorated with over 4,000 flowering plants
A short hike suitable for families with children of walking age.
Chalet Floria is one of the best places to get an aerial view of the valley. The curved terrace juts out over the mountains and on a clear day you can see for miles.
The chalet is named for the hundreds of flowers that cover its walls, spilling out from window boxes and plant pots.
Worth knowing
It is worth noting that it is not possible to take pushchairs on the Petit Balcons, so a child-carrying backpack is recommended for younger children. Take refreshments as there are no snack stops en route.
Who should go
Anyone who can manage a steady uphill hike lasting about 40 minutes should take the time to visit this charming place. Children especially will love exploring the garden and finding the little gnomes and pottery creatures that are hidden amongst the flowers.
What to bring
IGN3630 map is recommended
Where to lunch
Chalet de la Floria serves snacks and lunches such as homemade omelettes, quiche, tarts and salads. They serve hot and cold soft drinks, wine and beer.
Directions
You can reach Chalet Le Floria a number of ways.
From Chamonix town: head north through the town centre and along Rue Joseph Vallot until you come to Rue Mummery on your left. Walk up the road and turn right at the mini-roundabout onto Route des Nants. Continue past some lovely old houses and little stone cottages for about 300 metres until you see a path on your left called Chemin de la Floriaz, follow this into the forest and keep following signs for Chalet de la Floria.
From Chamonix town: walk up the hill behind the tourist office on Rue de la Mollard up to the Brevent-Planpraz lift station. Turn right and go around the lift building, turning left into a field. A narrow path goes diagonally up and left to meet a stony 4x4 track, where you turn right and follow signs for Chalet de la Floria.
From Les Praz: on the western side of Les Praz, past the bridge over the Arve and near the old sawmill, you will find a footpath disappearing into the forest just to the side of the vets office. Follow this (leaving the Promenade du Vorgeat on your right) and you will come to a path junction at 1,195m. Cross the Petit Balcon Sud and take the wide steep path bearing right which will lead you up to the chalet. Once there, you can enjoy a drink on their stunning panoramic terrace with unbroken views of the Mont Blanc chain. It's also possible to eat your picnic here if you buy a drink.
Location
Chamonix - Les Praz / Flegere, Chamonix