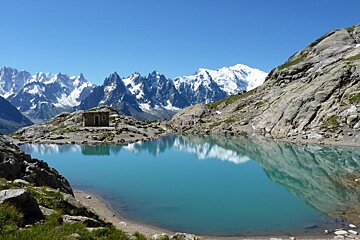 © http://www.visoflora.com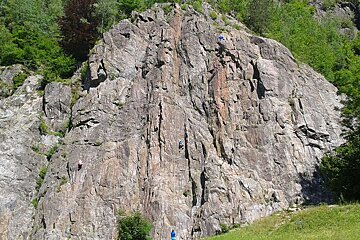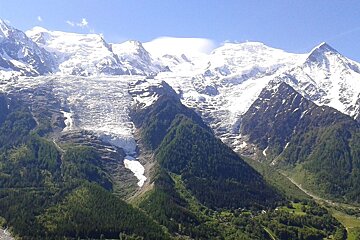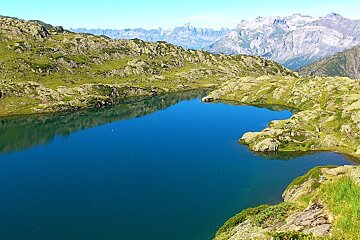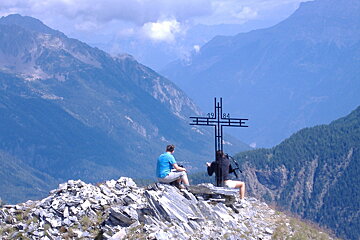 Perfect Summer Picnic Spots in Chamonix
Our favourite places to enjoy a picnic in the Chamonix valley
One of the nicest ways to spend a summer day in Chamonix is to pack a picnic and head out into the mountains.
There are idyllic spots to suit everyone from families with kids to adventurous hikers. Here are a few of our favourites...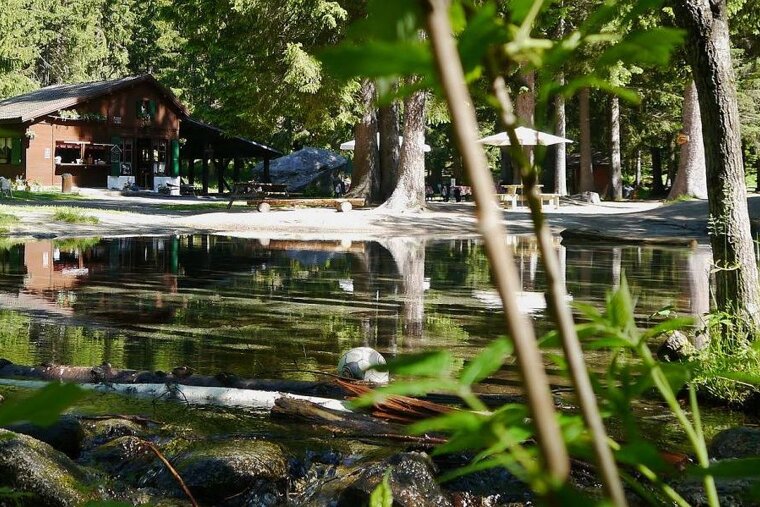 Families
Paradis des Praz
An enchanted little clearing in the forests behind the golf course, this picnic spot is just a few minutes walk from the village of Les Praz. A small river has been dammed so that children have a safe splash pool to play in, with rope swings and pulleys rigged up over it. During the busier summer months there are pony rides and a small buvette selling drinks, ice creams and light meals.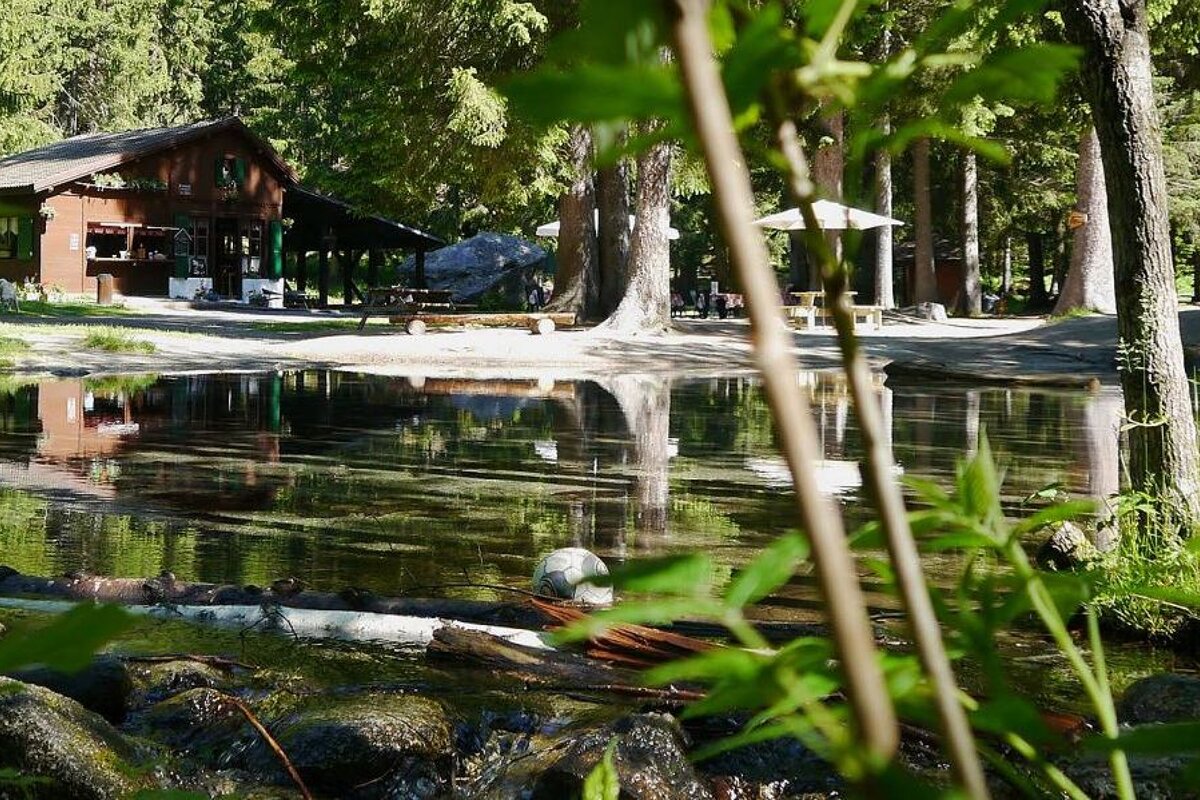 Les Gaillands
About 10-15 minutes walk south of Chamonix town centre is the Lac de Gaillands, a picturesque lake full of ducks beside a huge rock face that is popular with climbers. The forests are a great place for kids to run wild while you relax with some nibbles. If you fancy something a bit more adventurous then the Accro-Park is a treetop adventure playground suitable for children and adults, where you traverse the forest on a network of rope bridges, swings and climbing nets.
Aiguilles Rouges Nature Reserve
Packed full of flowers and teeming with wildlife, this beautiful spot is a great day out with plenty of picturesque picnic spots. The nature reserve centres around a chalet on the Col des Montets where you'll find all sorts of information about the local flora and fauna, as well as toilets and a small café. There is a small picnic area outside the chalet, or you can find somewhere more remote to eat your sandwiches. Surrounding the chalet is a small flattish hiking trail where you can identify the various plants by their labels. Venturing further afield, you can hike up to La Flegere or across to Le Buet via any one of the various trails that criss-cross the valley. Keep an eye out for marmots, bouquetin, chamois and various other alpine creatures that roam this area.
Adventure
La Jonction
A steep hike of around 3-4 hours will take you high above the Chamonix valley to the top of the Glacier des Bossons. You're so close to the glacier that you can peer into the crevasses and hear the ice groaning and creaking as it slowly shifts. Eerie but fascinating, a truly unique place to enjoy your sandwiches. In summer start by taking the small Les Bossons chairlift.
Croix des Posettes
A wrought iron cross perched high on a pinnacle at 2183m, overlooking Vallorcine and across the valley to the Emosson Dam in Switzerland. You start this hike fairly sedately from the pastures of Le Tour but the last section takes you along a high narrow ridge walk, that requires a bit of scrambling in places and fairly strong nerves. The view from the top is worth it though and there are plenty of flat stone slabs where you can rest your legs and tuck in to your picnic before braving the descent.
Fenetre de l'Arpette
Over the Swiss border, this hike starts from the small town of Trient and makes up part of the famous Tour du Mont Blanc. At an altitude of 2,665m, and with no lift access, it is a fairly hefty climb up to the "fenetre" (window) that looks over the high mountain pass into the next valley, but it is a truly magnificent view. Once at the top you can perch amongst the rocks and share a few bread crumbs with the bold choucas that soar about the peaks. You can either descend the same way or go over the ridge and drop down into the neighbouring village of Champex, before climbing back up Bovine to circle round back to Trient. Be aware though that this is a very tough route and a long day out, so check the weather forecast and plan your day accordingly. Reaching the Fenetre de l'Arpette via the Circuit de la Forclaz.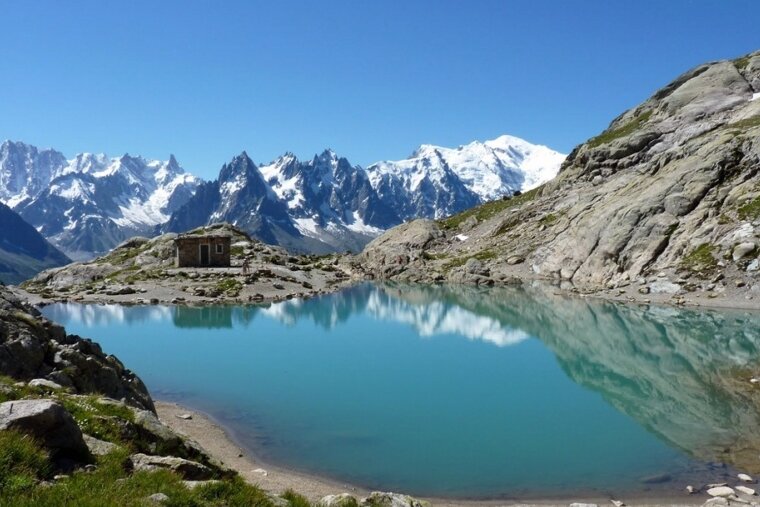 Scenic
Lac Blanc
The cable car from Les Praz to La Flegere opens up a host of hiking trails, one of the best leads you to the high altitude alpine lake of Lac Blanc at 2,352m. This crystal clear pool looks out across the Chamonix valley and on a bright day has the peaks of the Mont Blanc massif reflected in its waters. Surrounded by stone slabs and patches of grass, it's a great place to stop for lunch and soak up the view. There is a little mountain hut up there where you can buy lunch if you don't feel like carrying your own.
Chalets des Chailloux
High above the Parc de Merlet on the Brevent side of the valley is a less well-trodden hiking circuit that traverses a peaceful plateau full of wildflowers and some old shepherds huts. The Chalets des Chailloux look across the valley, giving you some of the best views of Mont Blanc and the surrounding glaciers.
Lac du Brevent
Another high altitude lake, this time looking in the opposite direction across to the massive edifice of the Rochers des Fiz. A short hike of about an hour from the top station at Le Brevent brings you to a stunning natural lake surrounded by mountains and spectacular views. Less well-frequented than some other lakes, you can often have the whole place to yourself - aside from the marmots and mountain goats that make their home up here. Once you've polished off your picnic you can continue hiking along the Aiguillette des Houches, a stunning ridge walk that takes you along the valley either to Les Houches or Servoz from where you can hop on the train back to Chamonix.
Picnic Supplies
If you're heading out on a Saturday then you can't go far wrong with a trip to the Saturday Market at Place du Mont Blanc, where you'll find all sorts of local products - cheese, meat, fruit, bread, apple juice, cakes, etc. Otherwise there are plenty of bakeries and cafes in Chamonix where you can pick up some freshly made sandwiches and snacks to throw in your backpack before you hit the trails - bon appetit!
Bear in mind that some of the higher routes may still be covered in snow during the early part of summer, so keep an eye on the Chamoniarde facebook page and weather forecasts to get an idea of current conditions in the valley.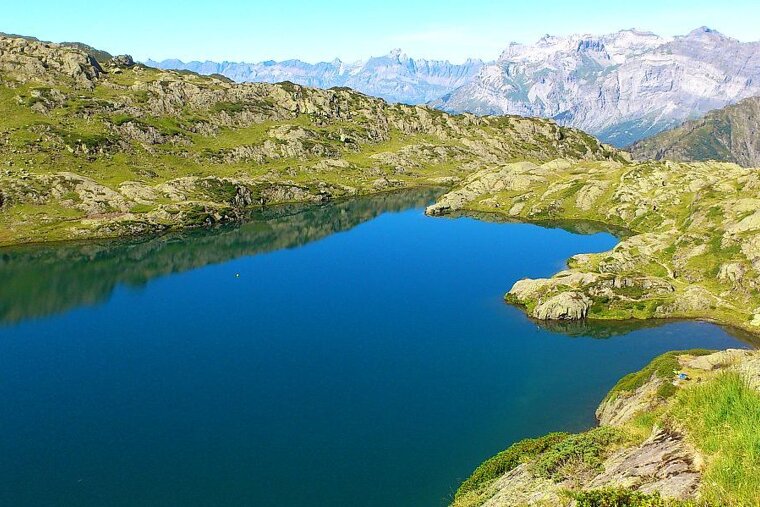 More inspiration...
Find more walking and hiking routes in the Chamonix Valley and a selection of maps to help you find your way around.