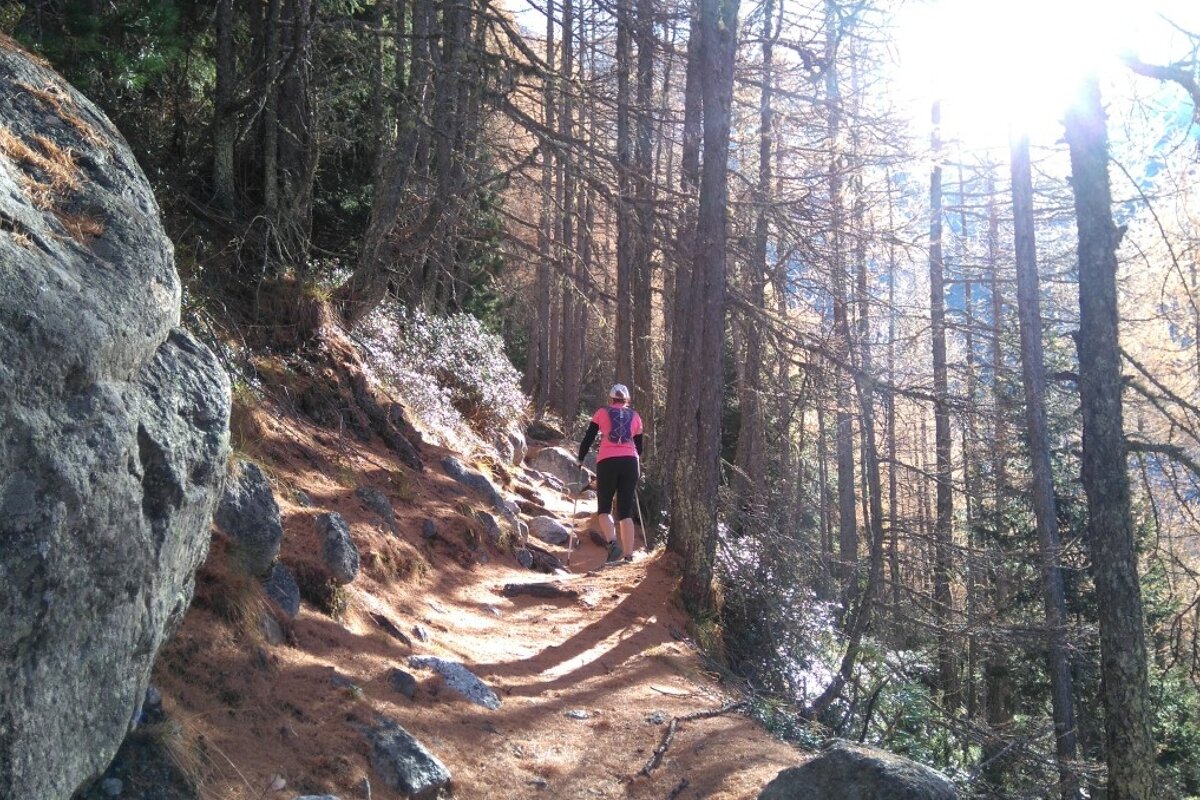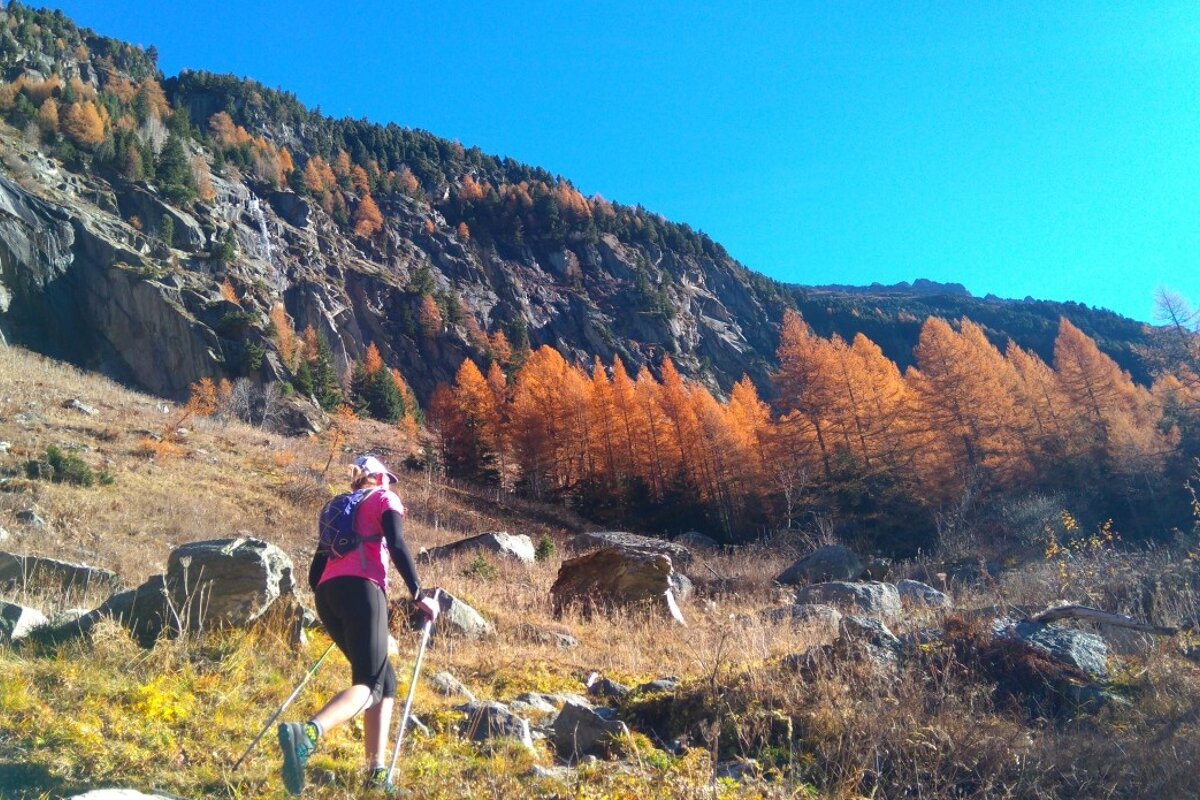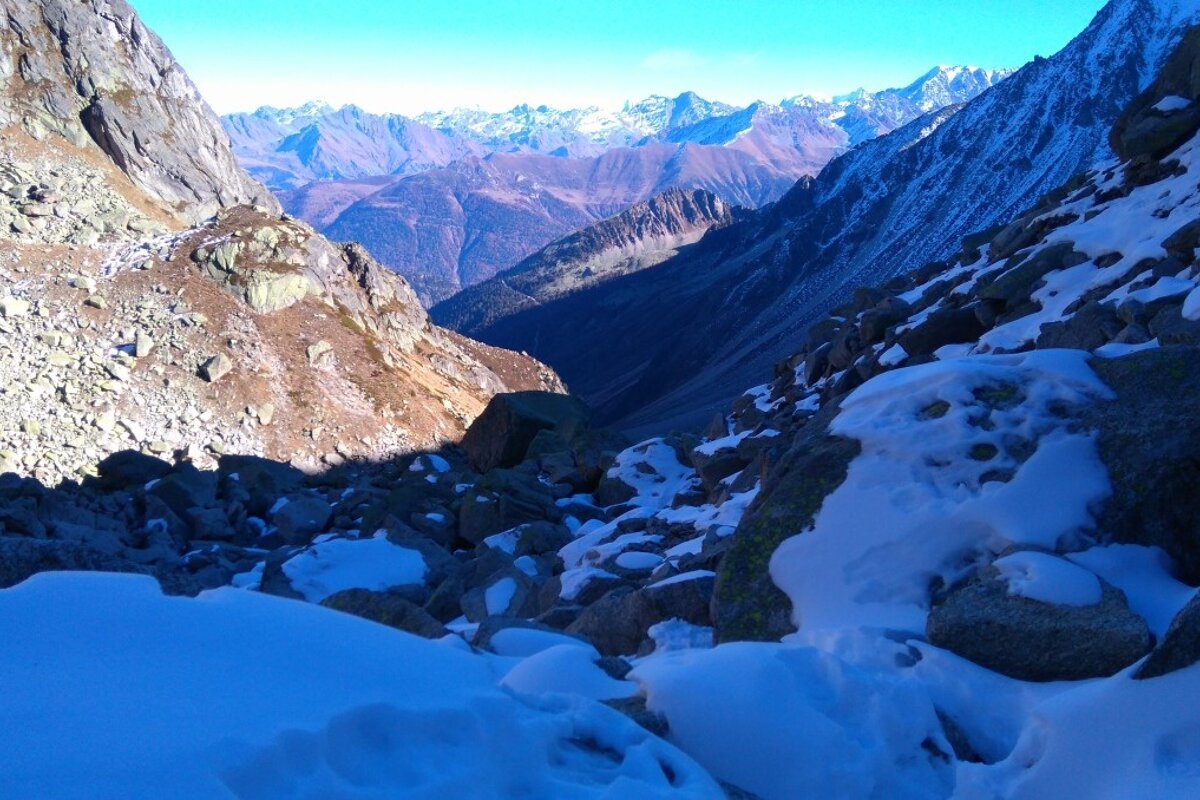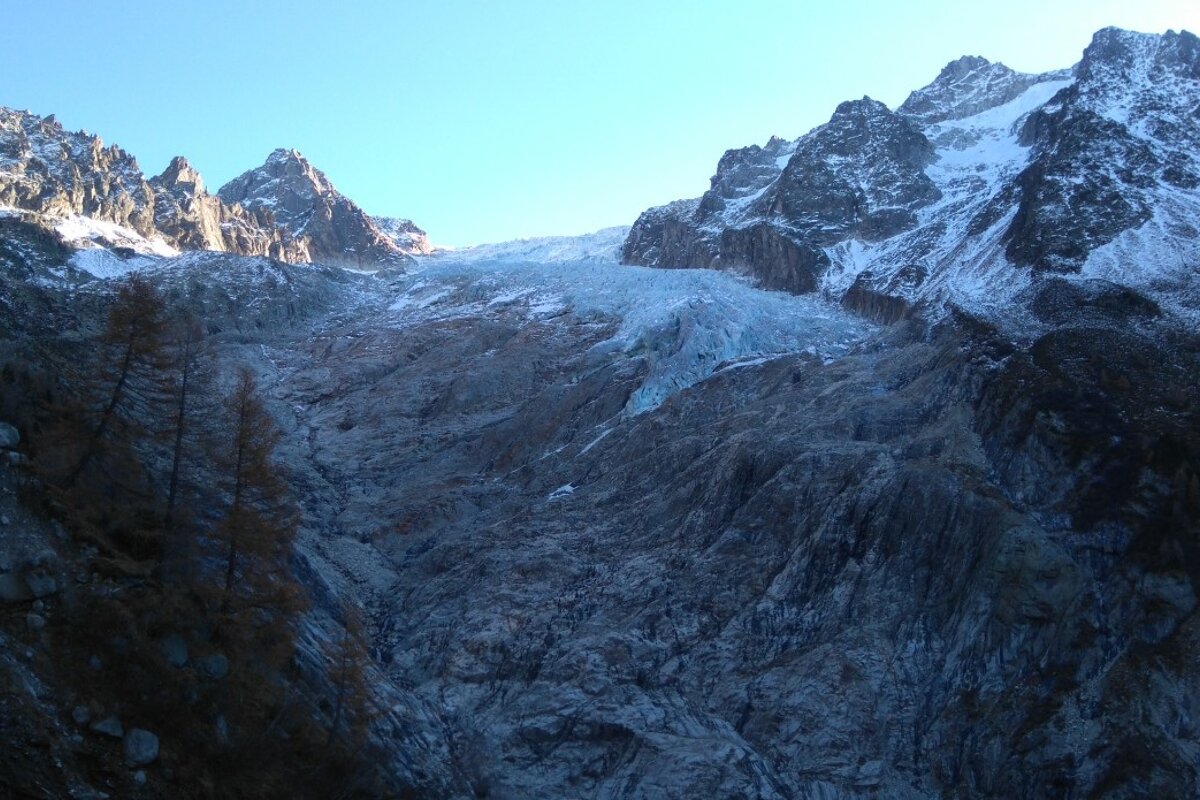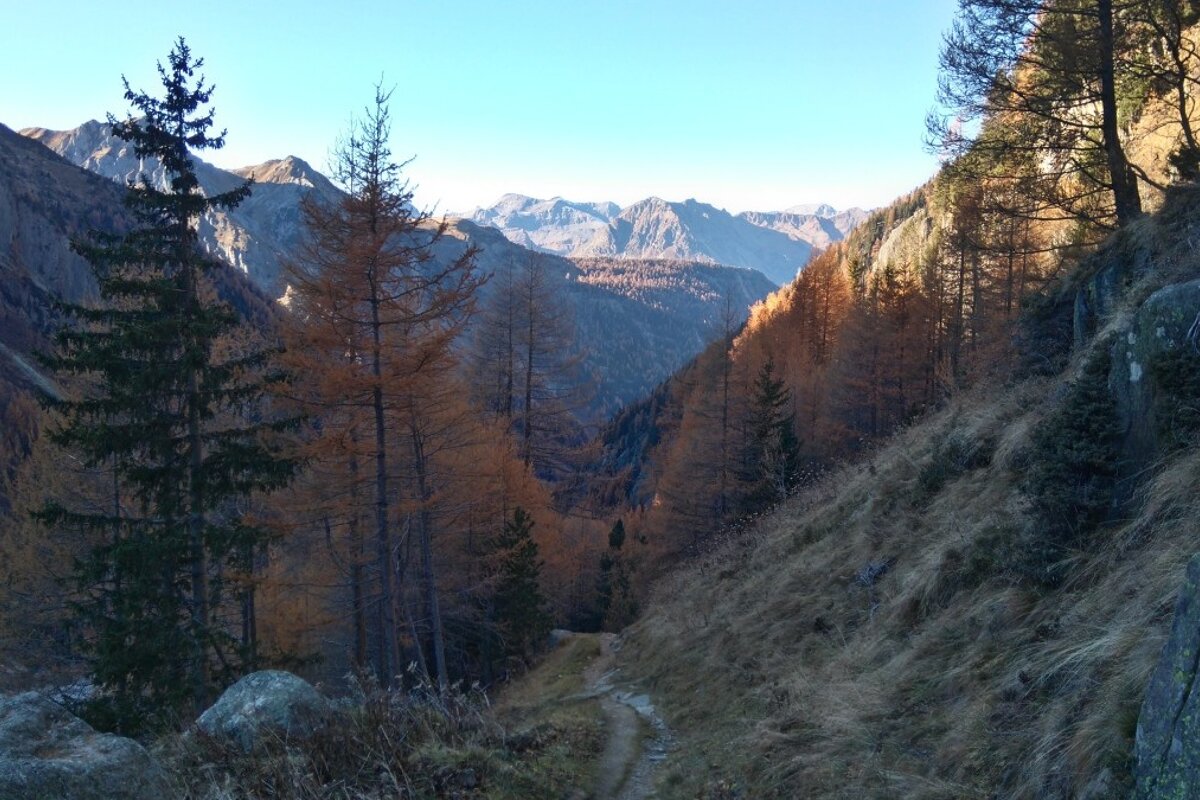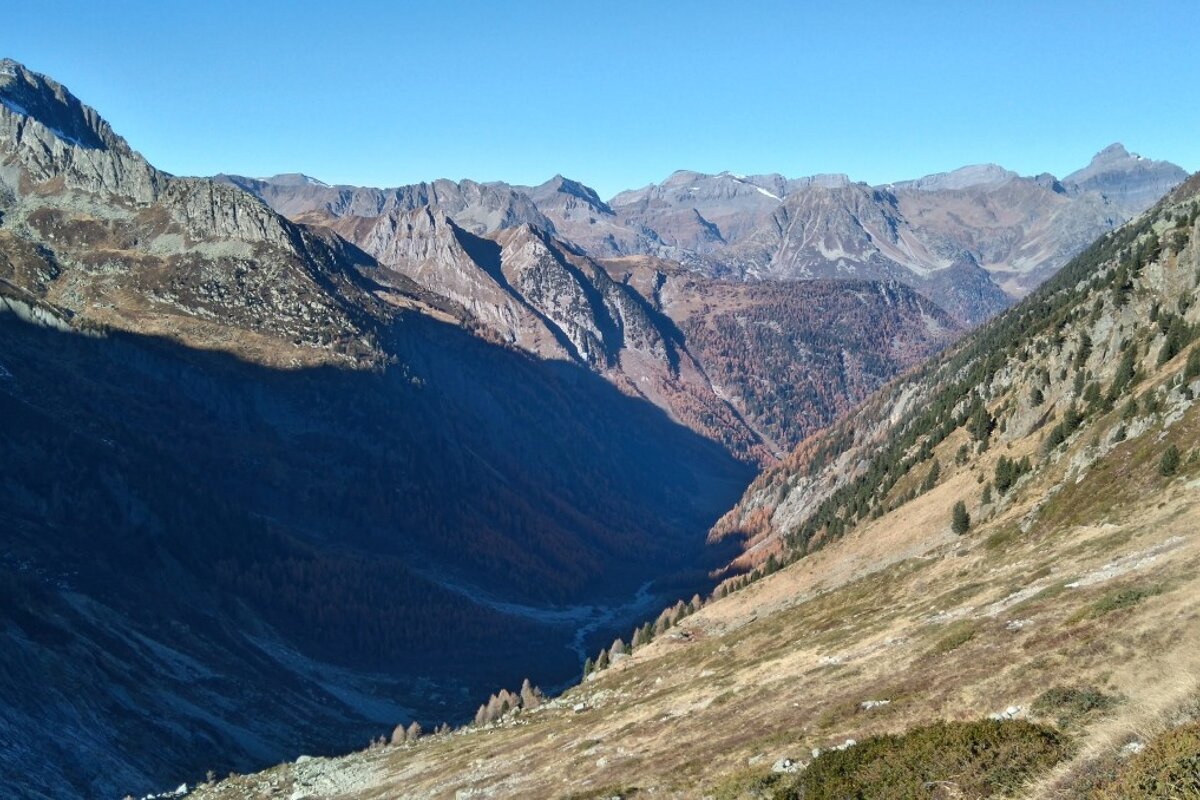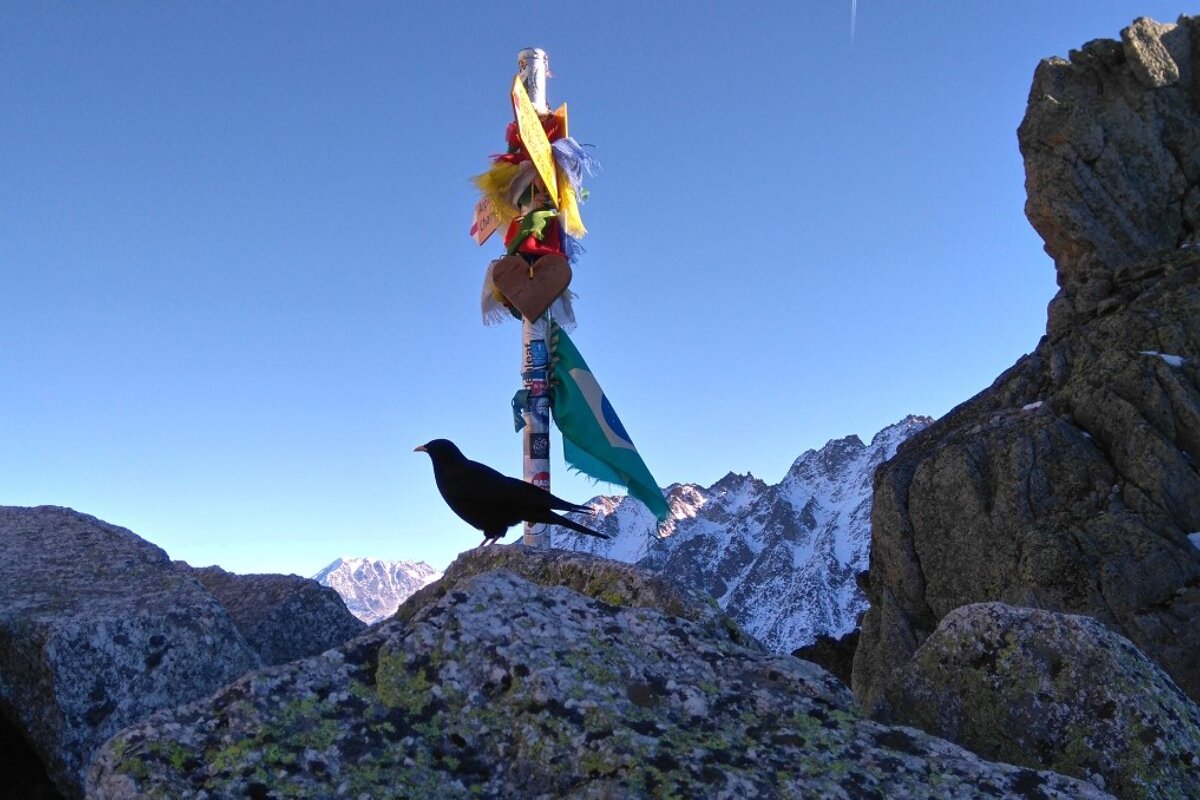 Dodging Snow on the Circuit de la Forclaz
Autumn scrambling through rocks and snow
This time of year brings a certain panic to some people - mostly trail runners and mountain bikers. There is always a frantic last ditch attempt to squeeze in one more run or ride before the snow comes. Which is why I found myself scrabbling around in a gully full of snow and icy boulders this week.
I've not done an awful lot of running around the north end of the Chamonix valley - the Vallorcine end that borders Switzerland - but I've cycled up to Col de la Forclaz a few times and been intrigued by the multitude of hiking signs pointing off into the mountains. So, when a friend suggested that we "squeeze in" a jaunt around the Circuit de la Forclaz I was tempted by the thought that it might be our last chance this year.
We drove up to the col and left the car in the small free car park behind the restaurant. Crossing over the road we followed the signposts for Fenetre d'Arpette and started the pleasant trot along the Sentier du Bisse du Trient, a flat wide track through the forest that seems to be very popular with families and dog walkers.
After a couple of kilometres we came to a small buvette (closed at this time of year) and started the long slog up to the ridge. And what a slog… the scenery is incredible though, and as you wind your way higher up the mountainside the glacier comes magnificently into view.
The lower part runs alongside a river which is probably usually a lot more gushing but we've had such a dry summer and warm autumn that it is more of a trickle at the moment; the path then climbs up through a pine forest littered with big boulders that were washed up by the river at some point in time - they're really pale and smooth like the type that you get at the beach. Gingery pine needles carpet the path, making it nice and springy underfoot. There are a few steep bits to navigate, including the excitement of hauling yourself up on a chain that is attached to a tree.
From here on in the climbing gets steeper, and steeper… and steeper. The last section is a rocky scramble up to the ridge, it can be tricky to see where the path leads so keep an eye out for the red and white markers painted on the rocks. We made it to the Fenetre d'Arpette at 2665m and were greeted at the top by some bold choucas, who are obviously used to being fed crumbs, so we obliged and shared a bit of our trail snacks with them while we got our breath back.
This climb was brutal enough but there was more to come - a steep descent down into the next valley to Champex at 1470m and then another tough ascent up to Bovine at 1987m before dropping back down again to where we started at Col de la Forclaz.
Peering over the ridge into the Val d'Arpette revealed a steep boulder field and a tad more snow than we were expecting - but from where we were it only looked like scattered patches so we figured we could probably scramble our way around it until we got to clear ground lower down. Oh, how wrong were we?!
What looked like little patches of snow from high up proved to be a lot more substantial when we were slipping and stumbling through it, careering from boulder to boulder, trying to test our weight before stepping on to what could be a very thin bridge of snow over a big rocky gap… More alarmingly still, the boulders were not as sturdy as we hoped and there were many wobbly moments as we struggled to keep our balance. After taking a rather long time to cover a rather short distance we decided to reassess the situation and decided that we were in a remote valley surrounded by lots of rock and snow and this was probably a rather silly place to be. So the only thing for it was to turn round and trudge back up to the ridge. Rather disheartened but at least we still had four unbroken ankles between us to get us back home.
What was a tough climb up turned out to be a killer descent but, on the upside, we saw a small herd of bouquetin sunbathing beside the river and the afternoon sunlight coming over the glacier on to the red leaves of the forest was quite special.
Our little jaunt came to a piffling 15km but somehow took us almost 5 hours - and that's without stopping for lunch or rest breaks! The climb up to the Fenetre d'Arpette is still doable and if you have a head for heights is worth it for the spectacular view but take my advice and leave the descent into the Val d'Arpette until next summer!
Location