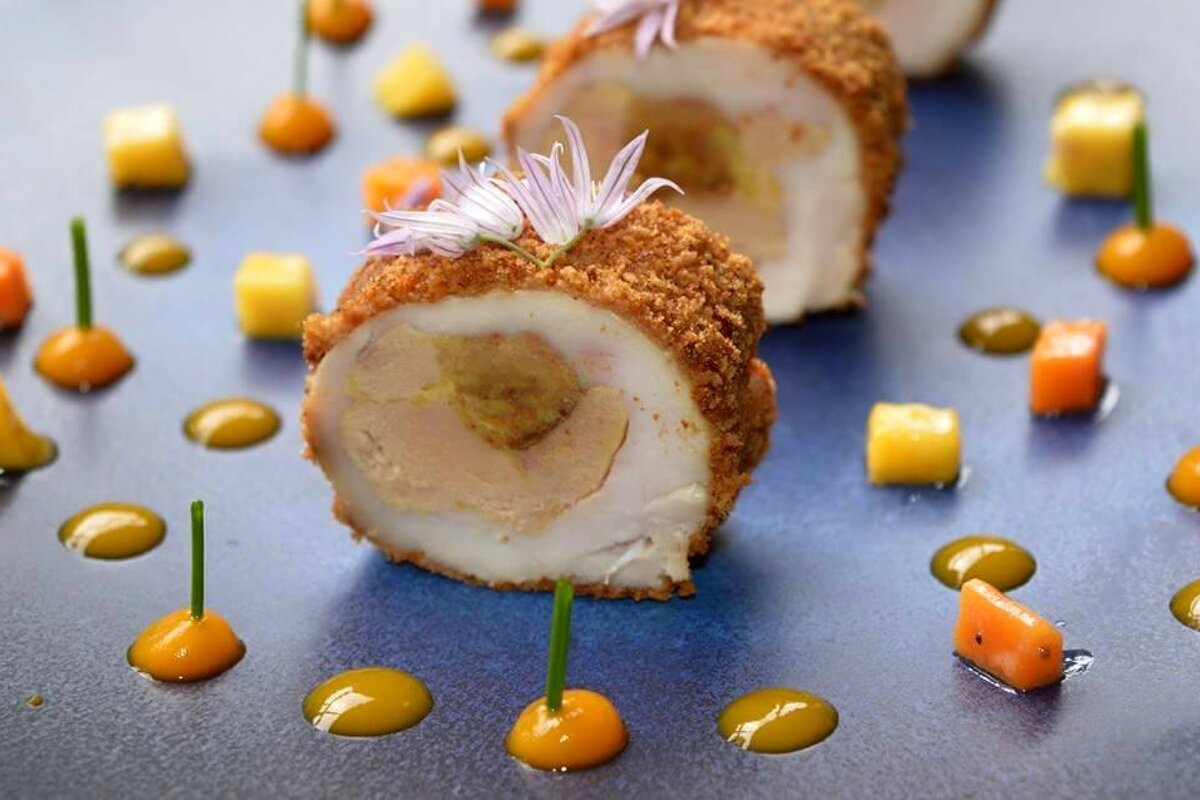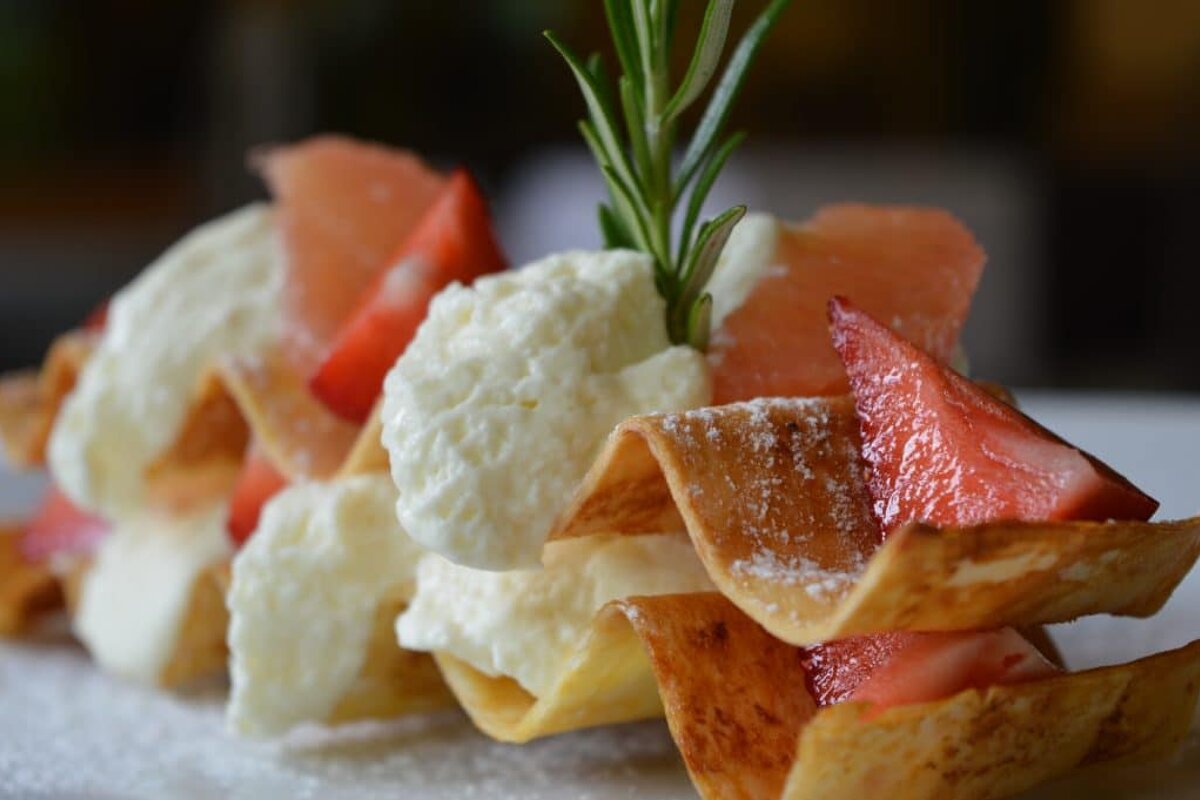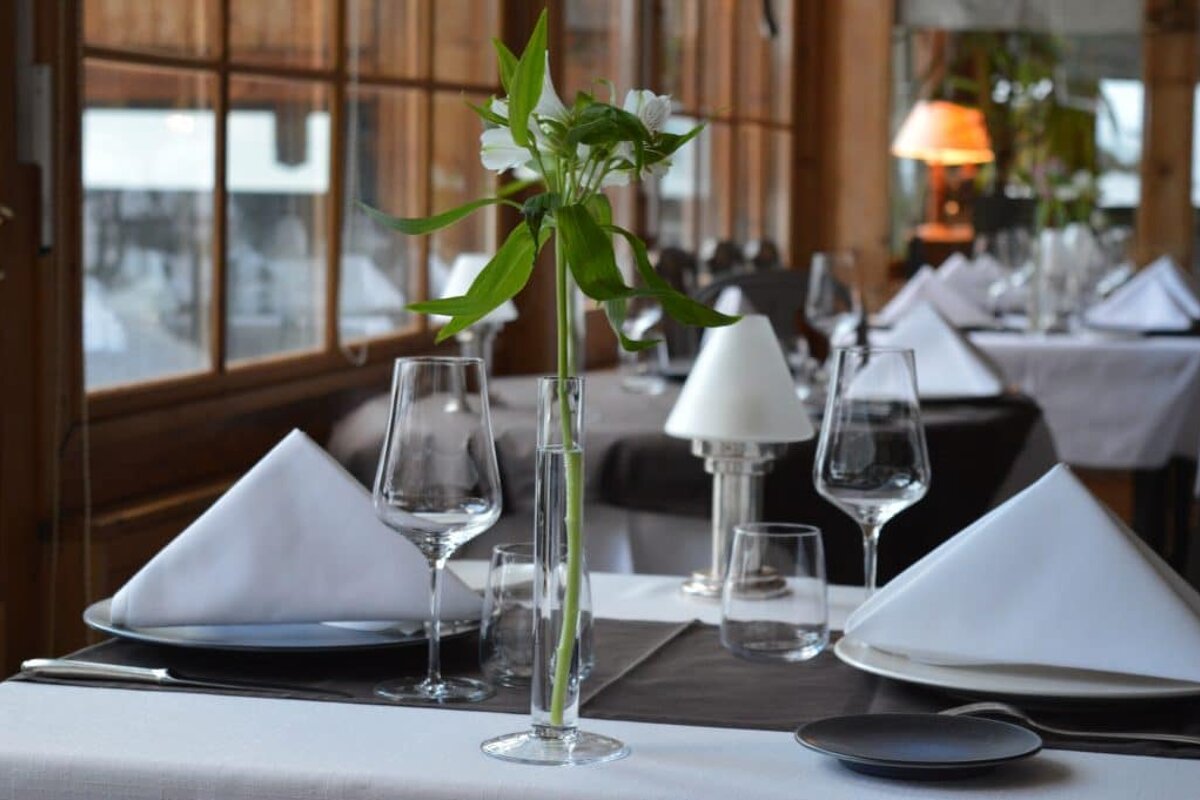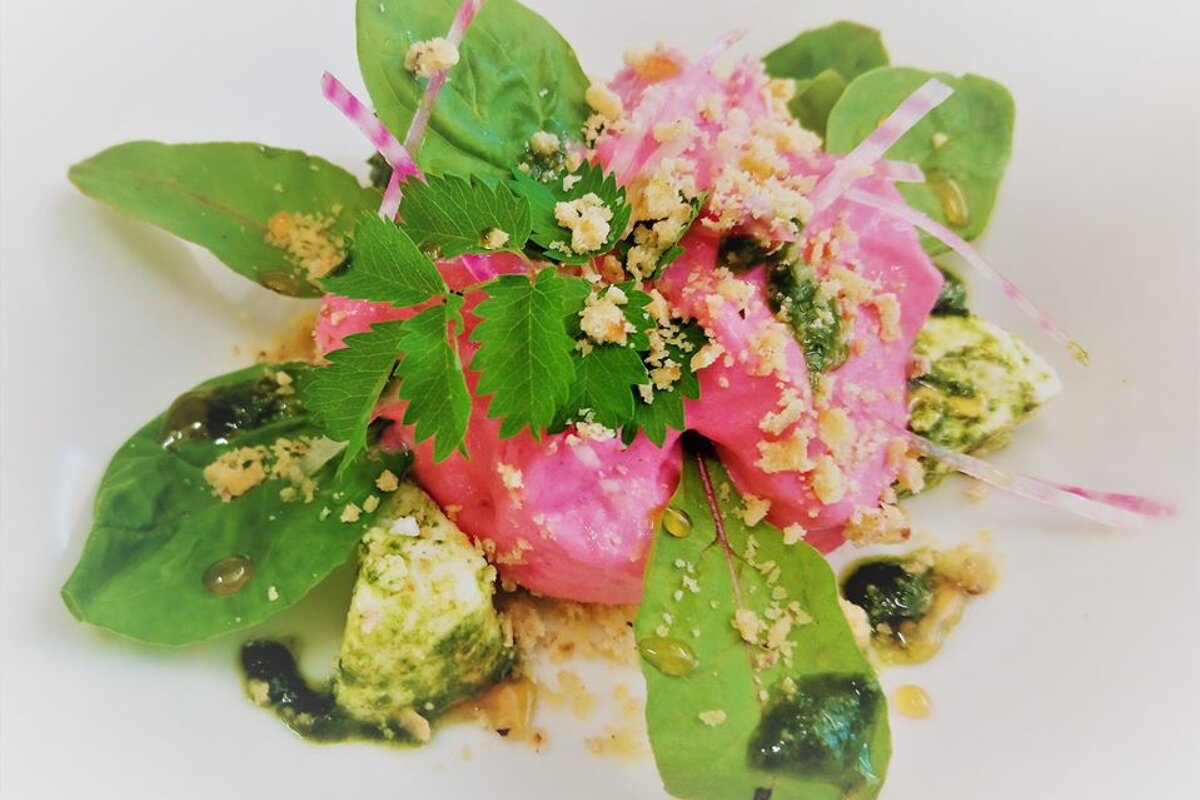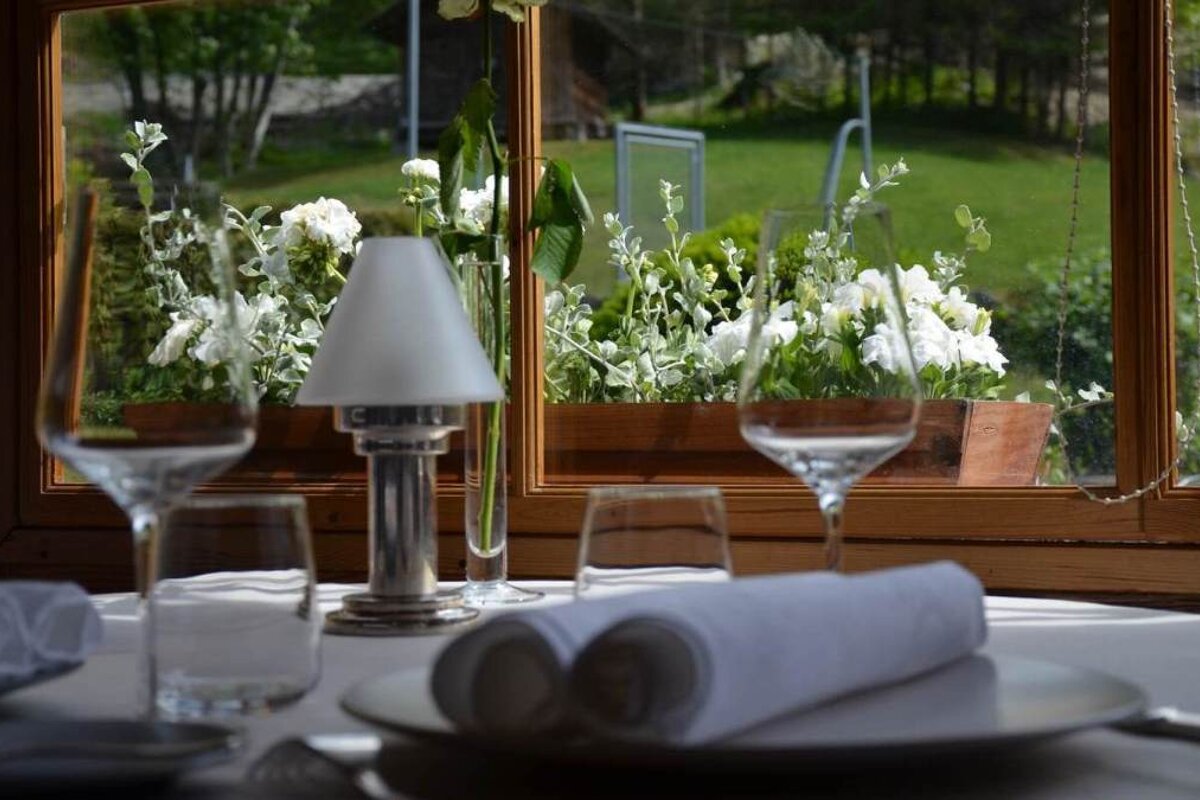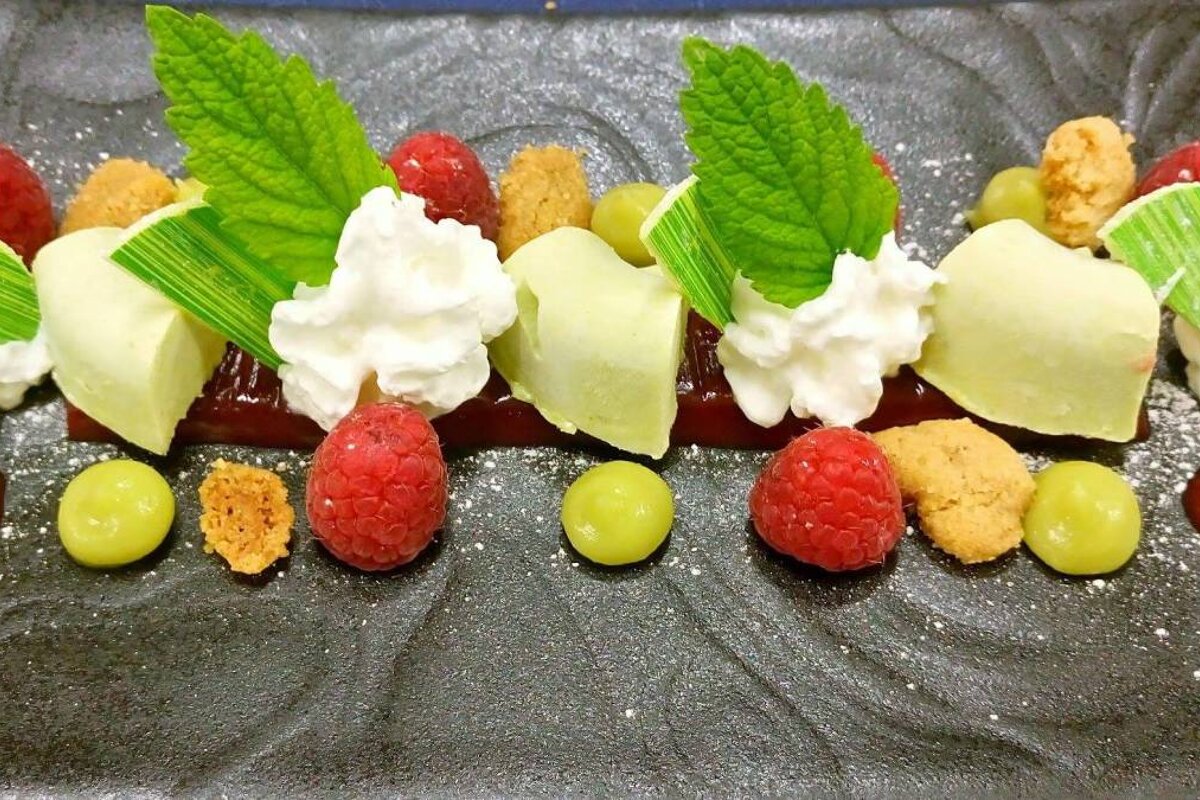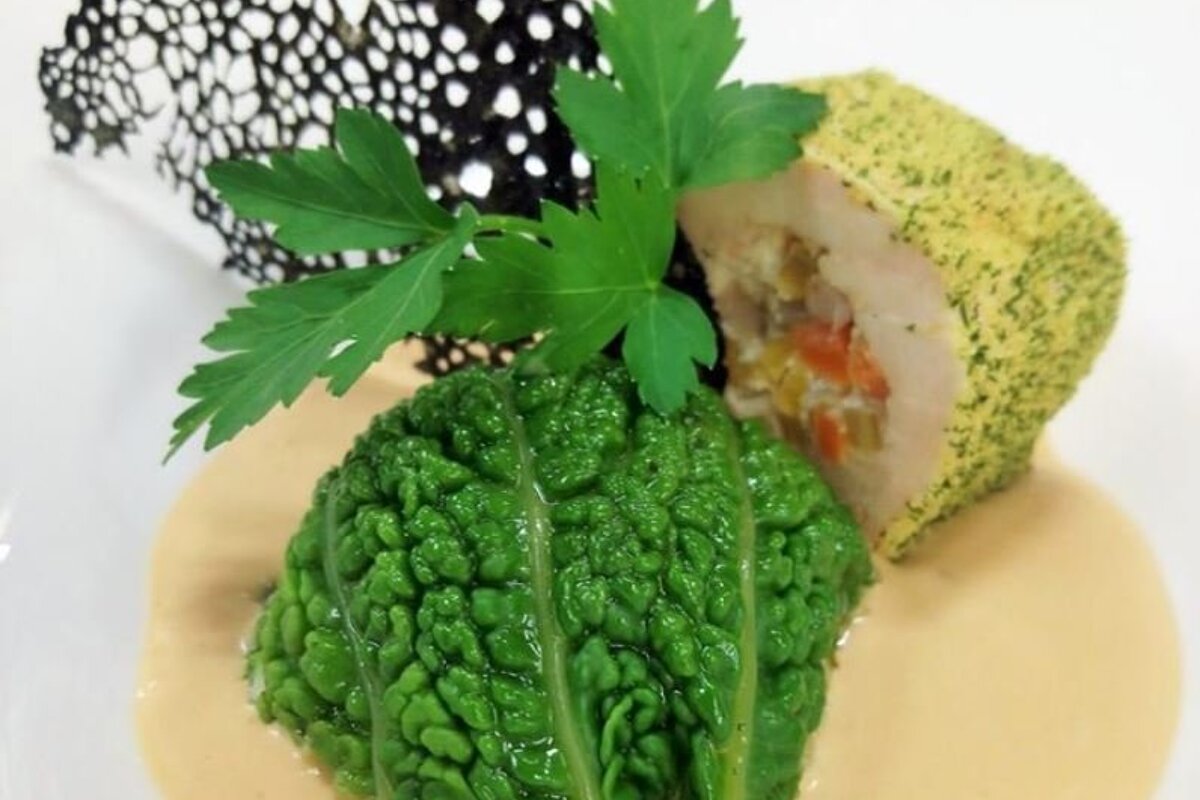 Le Rosebud Restaurant, Le Lavancher
Wonderful gourmet cuisine with fresh home grown ingredients
Thanks to a fantastic chef, this restaurant has become one of the best restaurants in the Chamonix Valley. Over the past 15 years, Chef Eric Ganck has developed an art form of mixing herbs and spices, creating an original and refined gastronomic signature of his own.
The exquisite flavours in many of the dishes are created from produce grown in the kitchen garden: wild celery, marjoram, mint, tarragon, Roman camomile, hyssop, coriander, bloodwort, medicinal sage, sorrel, citrus thyme, purple basil, nasturtium...
Located in the Jeu de Paume Hotel, this restaurant serves original and inventive cuisine around three themes: World Flavours, Region and Classics. You can choose from a three or four course set menu following one of the themes, or mix and match all three from the a la carte choices.
Open daily from 12:15 to 14:00 and from 19:15 to 21:15 except Tuesday and Wednesday afternoon.
Visitor comments
"Wow!! A wonderful, romantic dinner for two. I love the dining room here - cosy, intimate and with a fantastic view. Service was impeccable. Every dish was beautifully presented, well balanced and delicious. We dined a la carte and were glad we did. Highlights were the tomato starter, Arctic char main course and the cheese trolley. No room for desserts. Still one of my favourite places in the world." - Trip Advisor
"OK. It is a place to go for a treat. However, what a treat it is. The food is gourmet, the service is excellent and it is all such a pleasure." - Trip Advisor
"The food was excellent, with interesting flavours, combinations and wines. Two of us went with daily menus and were rewarded with taste sensations. Service was friendly and engaging, with a little bit of good-natured cheekiness thrown in - not something I often associate with French waiters! All in all a great night." - Trip Advisor
Directions
The restaurant is located in the small village outside Chamonix called Le Lavancher, to get there you take the road towards Argentiere and turn off at the Le Lavancher exit, off Route d'Argentiere.
Contact
Address
705 route de Chapeau
74400
Location
Chamonix - Argentiere, Chamonix