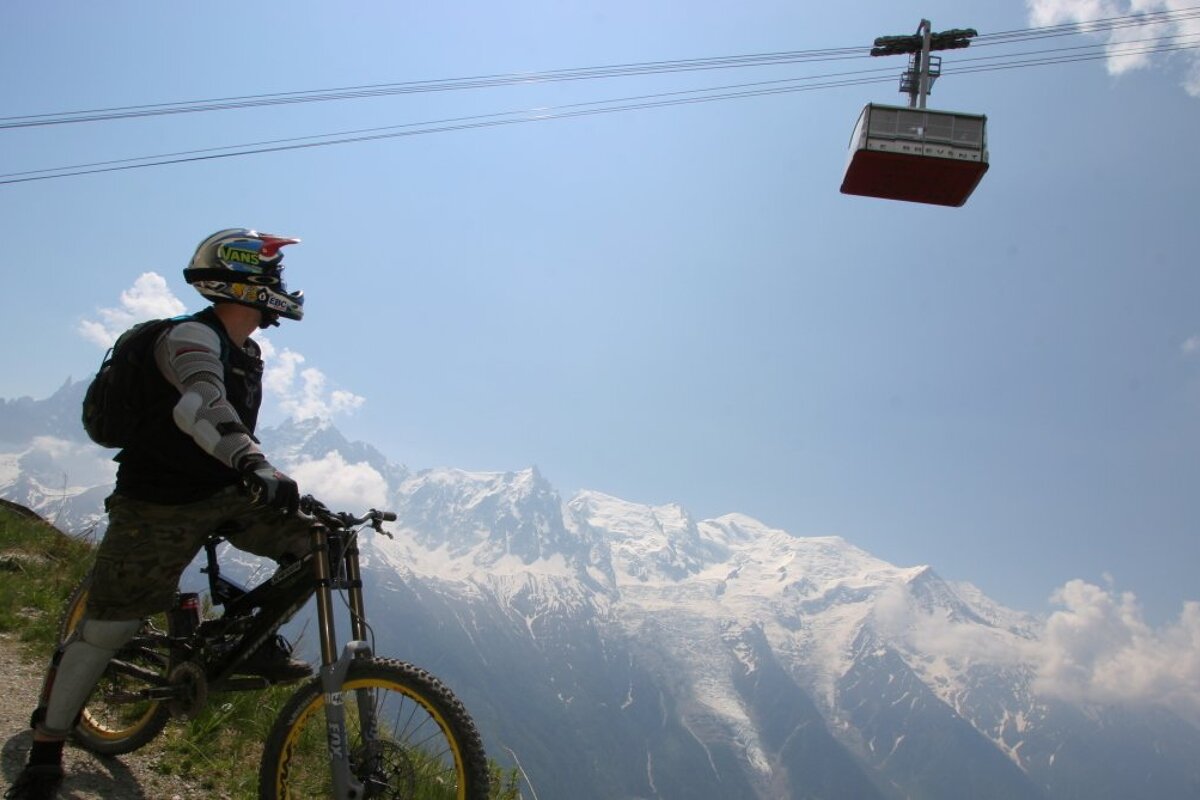 Chamonix lift to allow bikes for summer 2018
Brevent welcomes mountain bikes for July & August
After a ban imposed by the Chamonix mayor's office in June 2016, the decision has been made to allow mountain biking again in key areas throughout the Chamonix Valley. The ban was put in place originally to protect hill walkers and runners, with no bikes allowed on designated trails.
The Chamonix bike ban (Arrete du Marie 006872/2016) was put in place for July and August, the two busiest months for hikers and trail runners, and applied to trails within the Chammonix commune. The new order cancels and replaces the municipal order of June 23rd 2016, and allows mountain biking on trails outlined by the Maire. As a result, the gondola from the Brevent station in Chamonix to Planpraz will be allowing mountain bikes from 16:15 each day, giving access to the Charlanon bike trail, and the Grand Balcon Sud between Brevent and Flegere.
Other trails now made available to mountain bikers in July and August include the ski du fond track from Bois du Bouchet, the Chemin Rive Droite between Les Houches and Gaillands, Liaison les Sources to Lavancher, Petit Balcon Nord, the Argentiere ski du fond track, and the Liaison Croix de Lognan from Lavancher to Plan Joran.
Check out summer lift times for Brevent here.