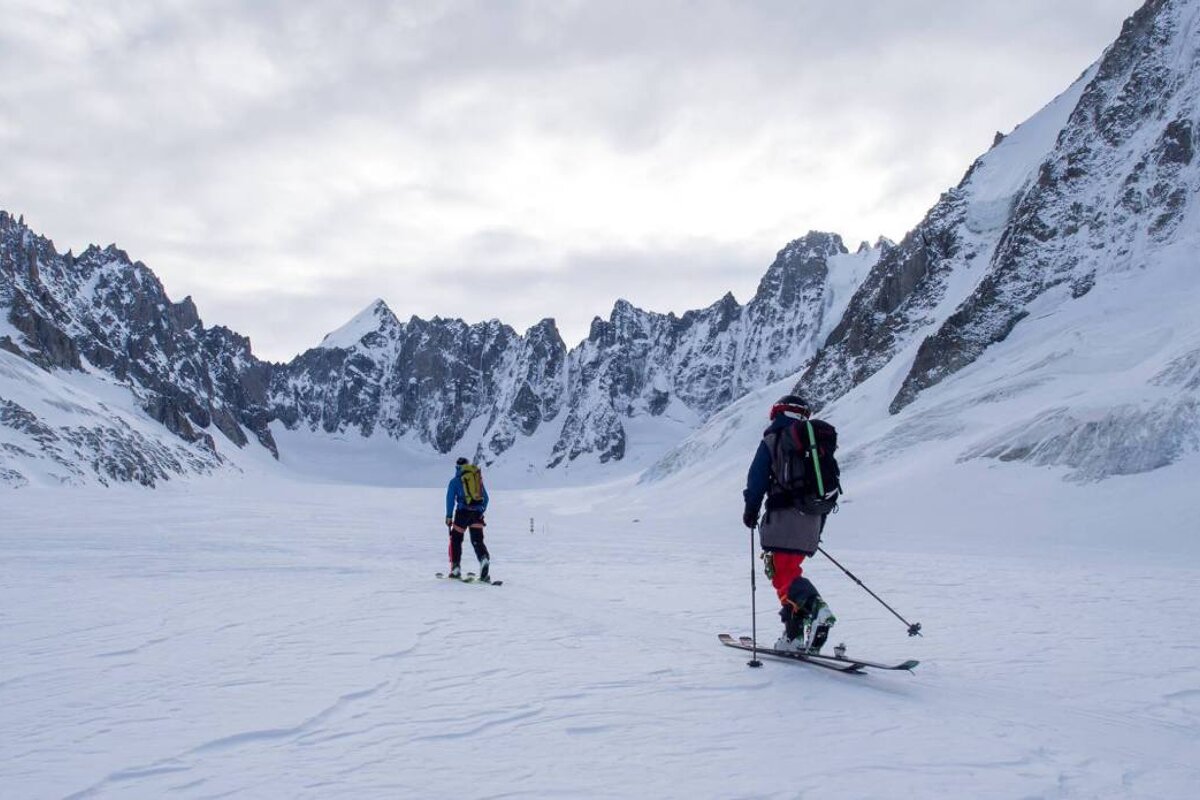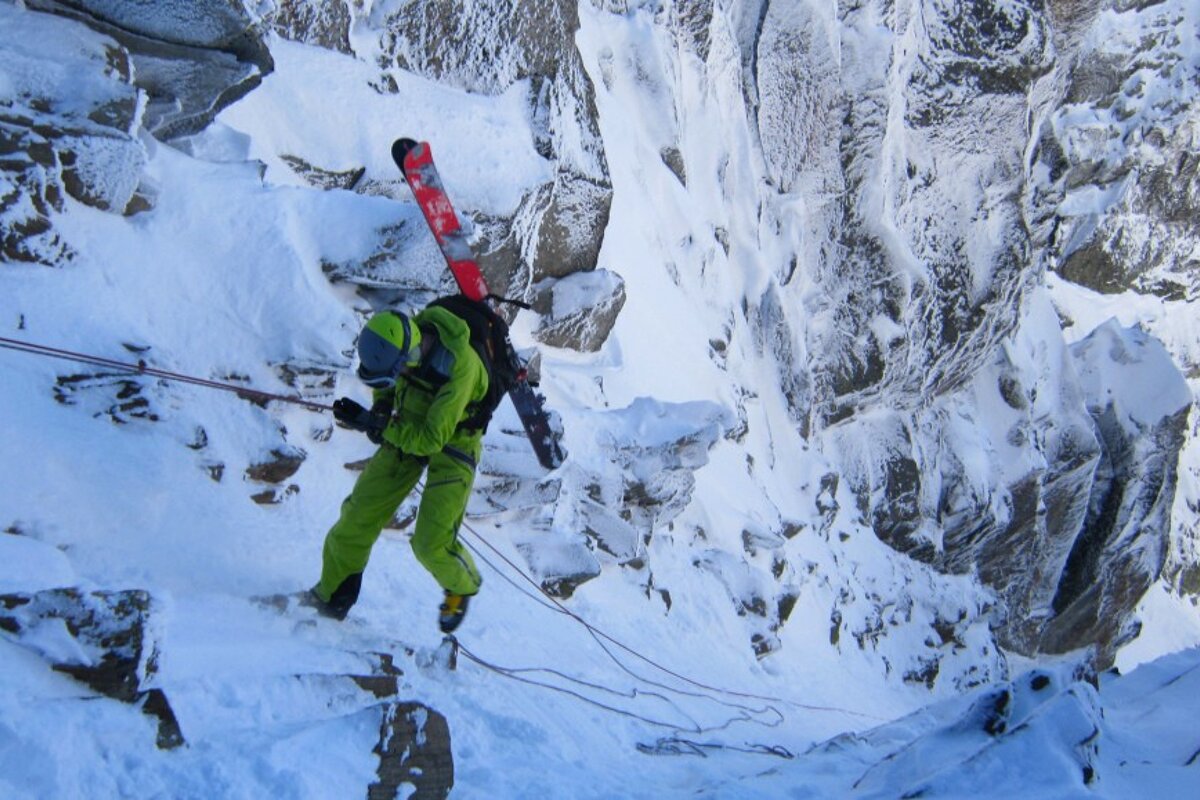 Ski Touring Routes in Les Grands Montets
Classic backcountry routes like the Pas de Chevre & Col du Passon
Some of the world's best backcountry terrain is to be found in Chamonix, especially high up on the glaciers accessed from the Aiguille du Midi and Grands Montets cable cars (Argentiere). These offer kilometres of high mountain powder with even more if you like to hike for fresh lines.
There are several excellent guidebooks with descriptions of the many possible routes both within and beyond the lift areas. There are two published by Vamos called Mont-Blanc Ski tours (ISBN 2910672085) and Chamonix Hors pistes-Off piste (ISBN 2910672107); these books are bilingual, in English and French. An even more extensive guidebook with more difficult routes is Mont-Blanc et Aiguilles Rouges à ski (ISBN 2960025520), written by Anselme Baud and published by Nevicata; it's only available in French but is worth struggling through even if your French isn't so good as it gives very accurate descriptions and has good explanatory photos. But remember, in the backcountry there are many dangers, not least from crevasses, seracs, cliffs and avalanches, so you should always hire a mountain guide.
With some glacier travel knowledge, there are a vast amount of ski tours available from the top of Les Grand Montets. There are countless possibilities of varying degrees of difficulty. Some of the best-known ski tours include Col du Chardonnet, Col d'Argentiere, Col du Tour Noir and also some steeper variants such as Col du Cristaux.
If hiking isn't your thing but you love powder then heli-skiing/boarding could be for you. Whilst helicopter drop-offs of this nature are illegal in France (as you land on National park), Chamonix is well located with plenty of companies offering heli-drops on the Mont-Blanc massif just over the border in either Switzerland or Italy.
For backcountry skiing and snowboarding from Grands Montets it is strongly recommended that you use the services of a local mountain guide unless somebody in your party is local to the area and knows the country really well. You need somebody who knows their mountaineering because it's all on glacier and the route finding can be complex. Some of the more popular routes are the Pas de Chevre and Col du Passon. The Pas de Chevre has a few variations in route and difficulty.
Watch this
Location