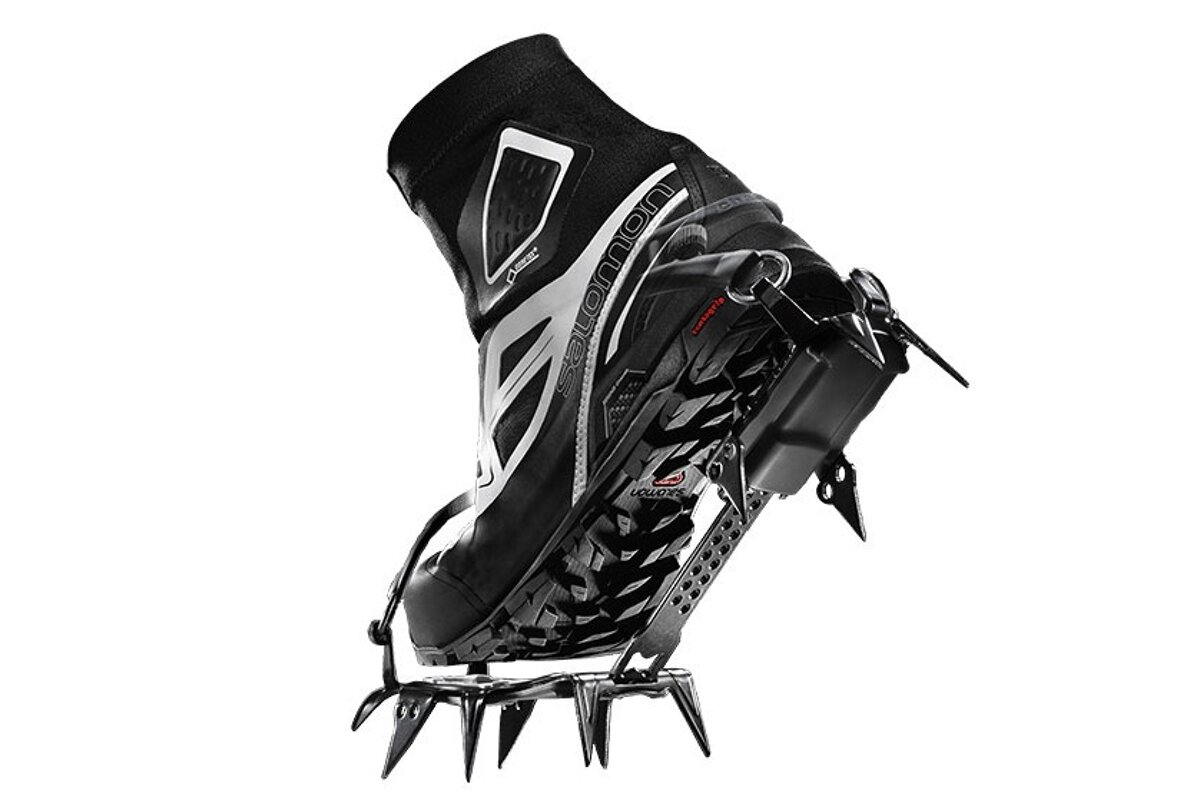 Latest Gear: New Salomon S-LAB X ALP Carbon GTX
Introducing Salomon's new lightweight crampon-compatible boot
Salomon have never been afraid to try and push the boundaries and do something a little different, especially where footwear is concerned. They were probably the first brand to adopt the 'approach shoe' concept and have been a big influence in the idea of moving faster and lighter in the mountains.
With the SLAB X ALP Carbon GTX Boot (or is it a shoe?) they have taken this concept to its furthest level yet. The X ALP Carbon is perhaps the first item of footwear that is specifically designed to excel on pretty much any terrain, from tarmac, to muddy trails, to rocky ridges, to glaciers and summits and back again. Usually a boot that works well in the mountains will be too stiff and heavy to be comfortable on the trail, whereas a lightweight flexible trail shoe doesn't provide the required support and protection for use in the mountains, especially if crampons are needed.
The X ALP Carbon claims to solve this issue by offering an ideal mix of support and protection combined with comfort and flexibility. It achieves this through a number of specific design features and construction methods. The sole unit has with a pretty deep tread that is built to offer grip on rock and scree and also traction on wet and muddy surfaces. Salomon always use their own Contagrip sole unit as opposed to a branded one (like Vibram for example) as it enables them to give the sole specific attributes depending on what the shoe or boot is designed for.
The carbon midsole of the X ALP has good flex longitudinally but is stiff laterally. This makes walking along easy paths and tracks a comfortable experience but at the same time means the boot provides good support when traversing steep mountainsides or whilst scrambling along rock ridges. The midsole is stiff enough to take a flexible strap on (C1) crampon too, just in case a glacier needs to be crossed or conditions get icy.
The X ALP Carbon's upper consists of a high rubber rand for great protection against rocks and scree which should add a good level of overall durability. The rest of the uppers are made using a lightweight synthetic fabric in the form of a zip up mini gaiter, similar to the type found on modern winter alpine boots like the Scarpa Phantom series. Inside the gaiter is a shoe with a full GoreTex lining ensuring complete waterproof and breathable protection.
At around 1kg per pair they are extremely light for a crampon compatible boot. So, the X ALP Carbon should be the ideal boot for anyone looking to travel fast and light in the mountains at all times of the year. They'll really come into their own in the Alps I think, which is where the idea for these boots was conceived. They won't be warm enough for high summits like Mt Blanc and they won't be technical enough for full on Alpine climbs. But for those lower summits or rocky ridges where a variety of terrain is encountered during the day, they should in theory be ideal. They also look great for mountain walking in the UK, especially where the classic ridges and scrambles in the Lakes, Wales and Scotland are concerned.
The Salomon SLAB X ALP GTX have an RRP of £250 and are due to hit the shops this Spring. There is also a lightweight shell and rucksack that make up the rest of the X ALP mini range. Keep an eye out for it in the shops in Chamonix.
For more information click on the website link above.
-
Read more of Andy's reviews back in our news feed - search 'Latest Gear' or visit his website.