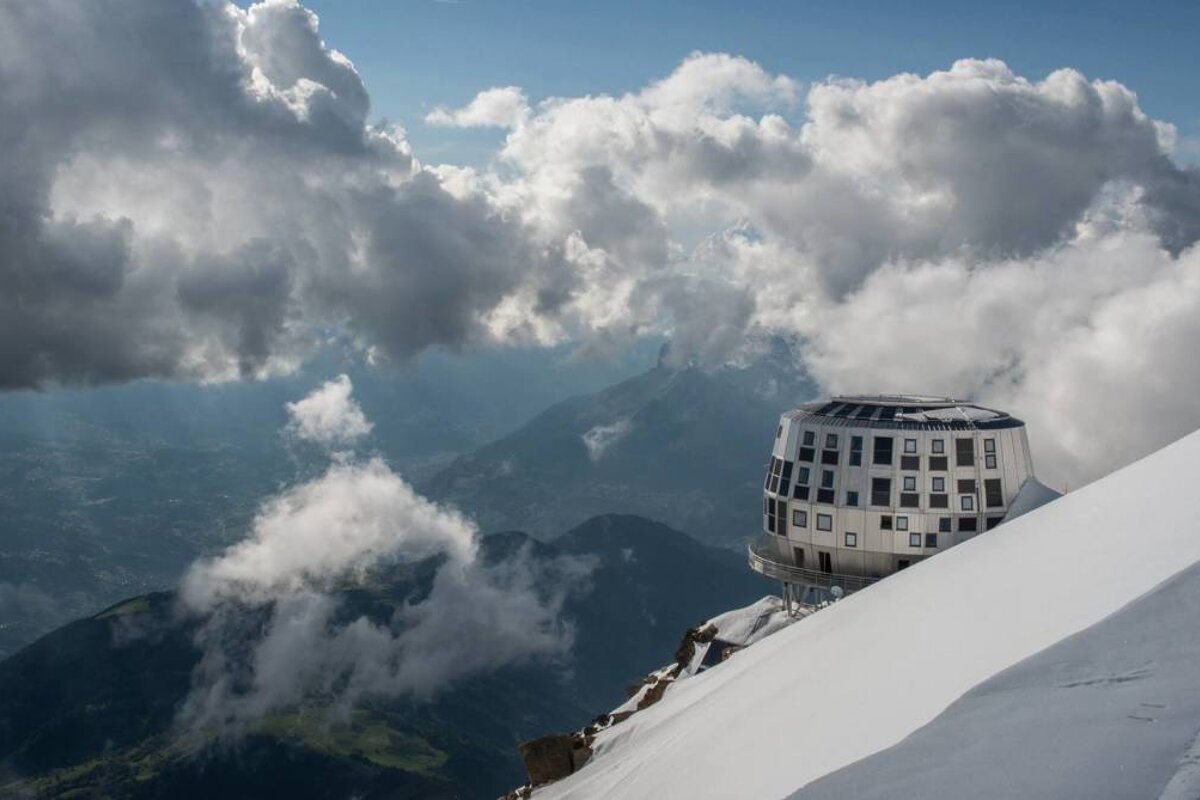 © Nouveau Refuge du Goûter
Mont Blanc restrictions extended to August 15th
Prefect orders temporary limitations on access for summer 2018
The summit of Mont Blanc via the Tete-Rousse Glacier is to remain off limits to anyone without a reservation for the Gouter hut, officials have said.
Originally from July 14th to 22nd, the order was extended until August 2nd. Now officials have said that the restrictions will remain in place until August 15th, with the possibility of being extended further, depending on how the situation progresses. The prefecture of Haute-Savoie initially took the action after the Mayor of Saint-Gervais, Jean-Marc Peillex, warned of overcrowding at the refuge, and accused department officials of not enforcing the laws and regulations regarding Mont Blanc access and reservations at the mountain refuges.
The operators of the Gouter are required to continue communicate with the prefecture and the Mayor of Saint-Gervais on a daily basis about the state of reservations at the mountain hut. It was previously reported in June that the Gouter refuge had reached maximum capacity for the summer season, with all 13,000 nights already reserved. Those without a booking will need to hope for cancellations to free up beds if they wish to tackle Western Europe's highest peak by the standard route.