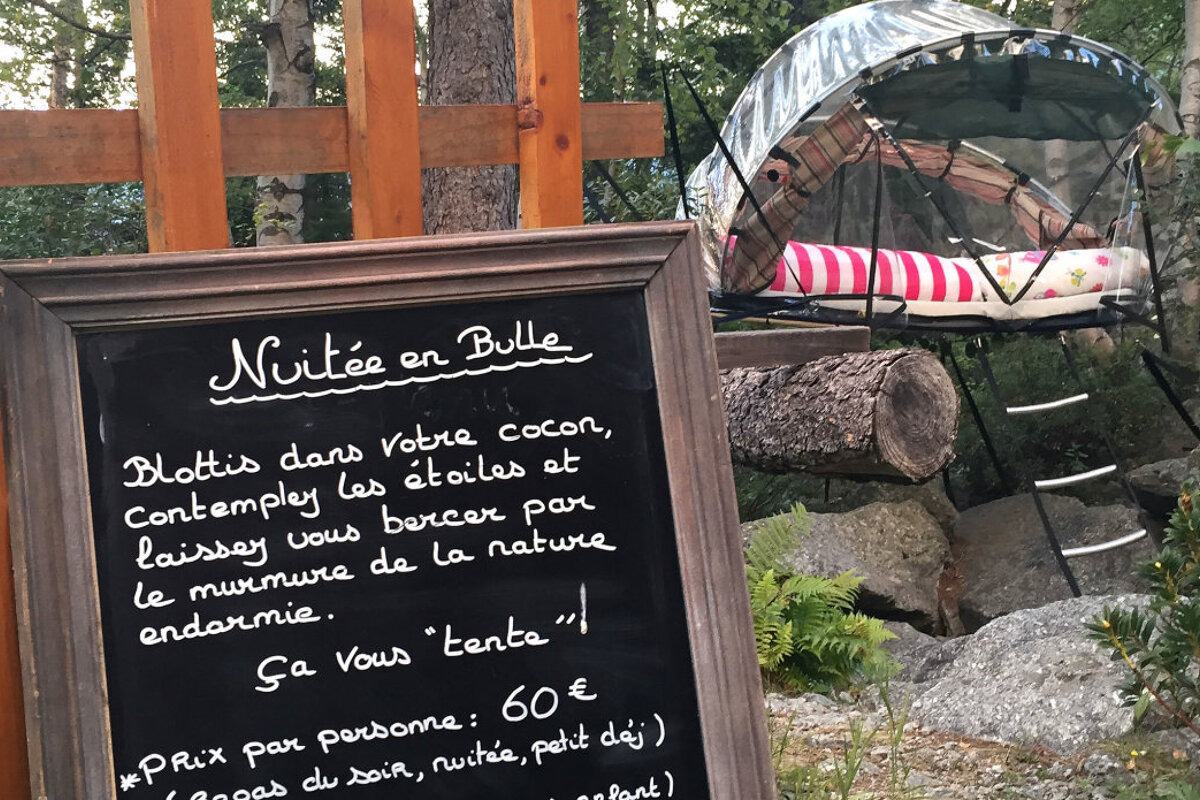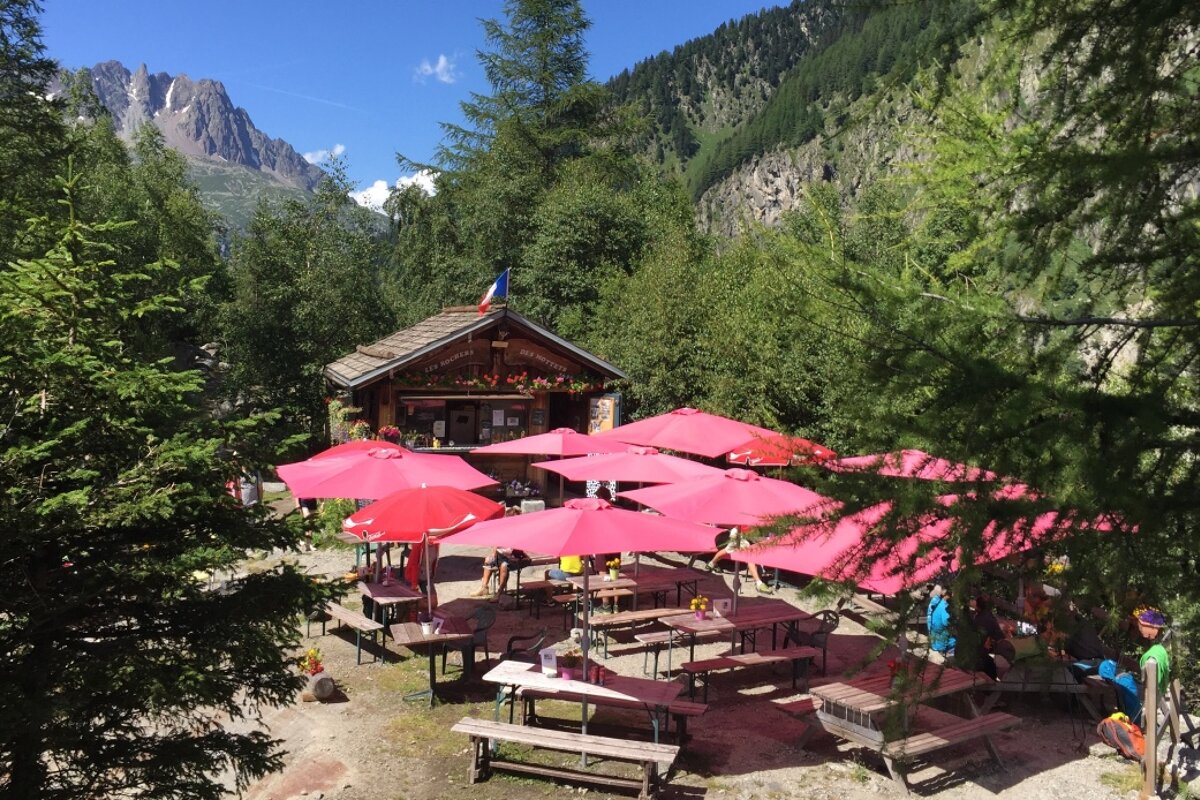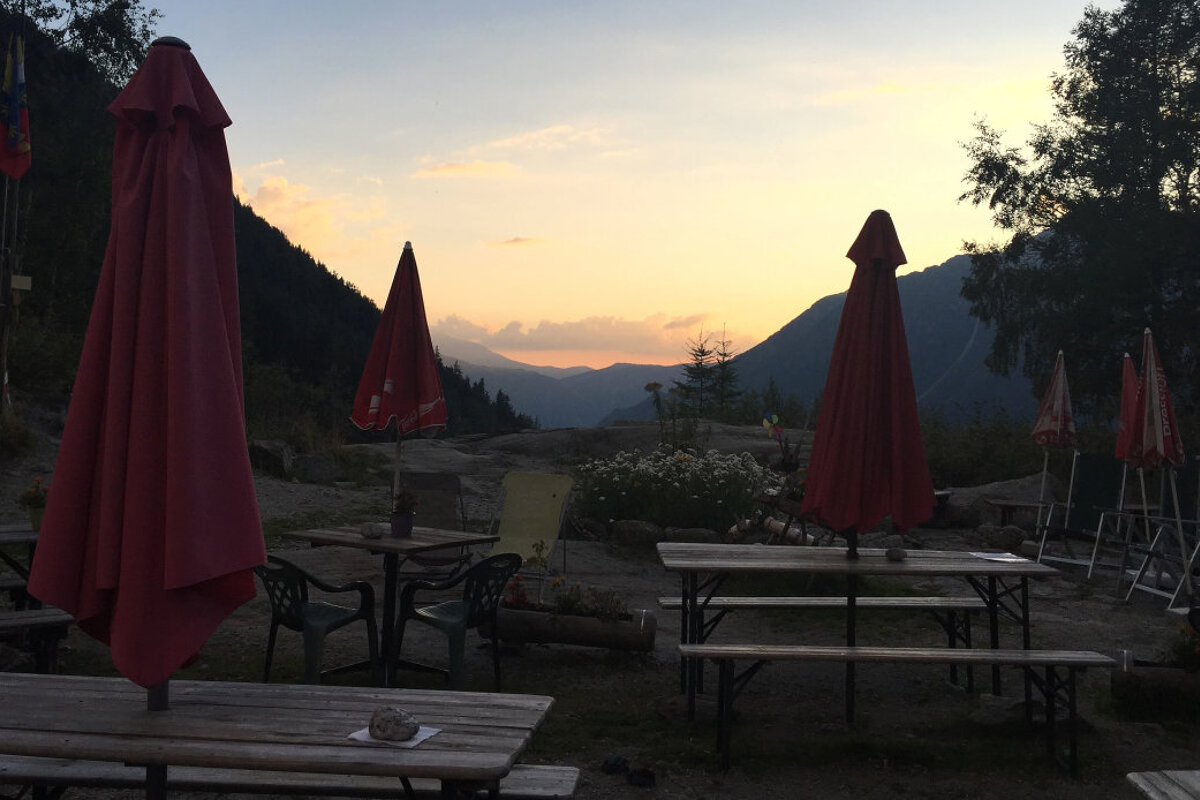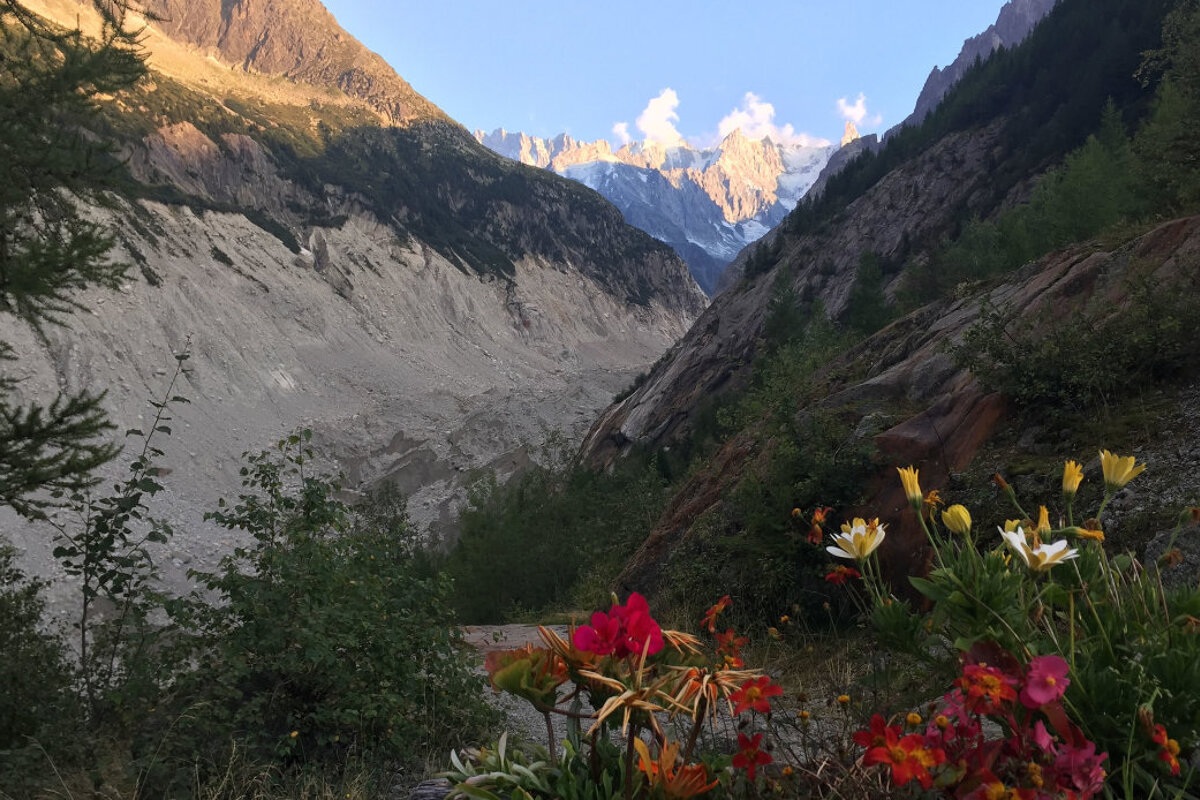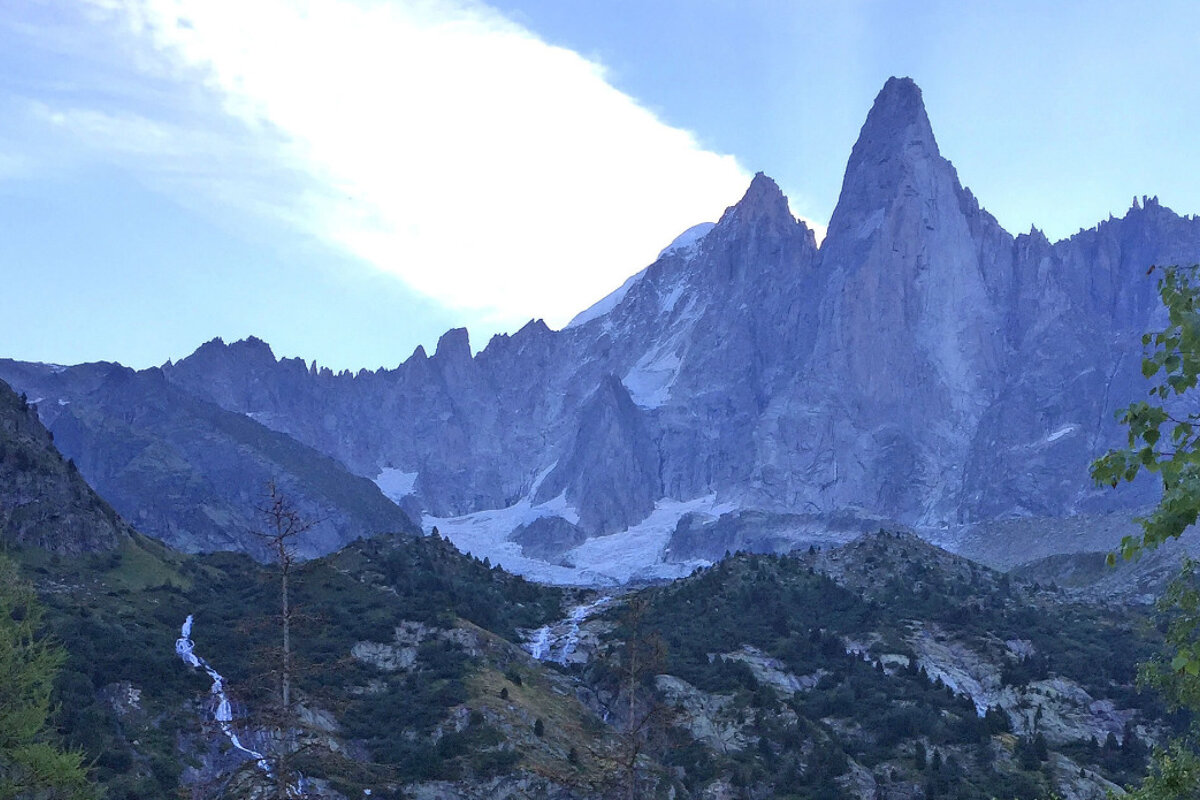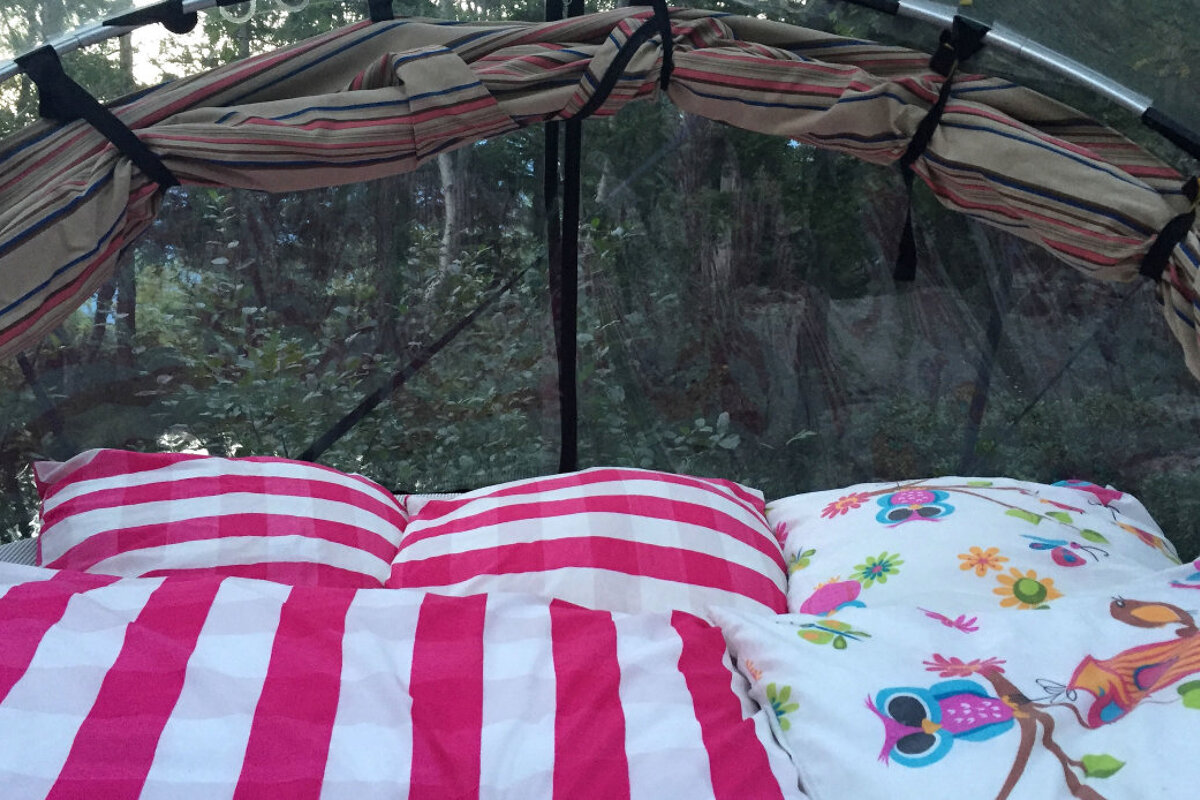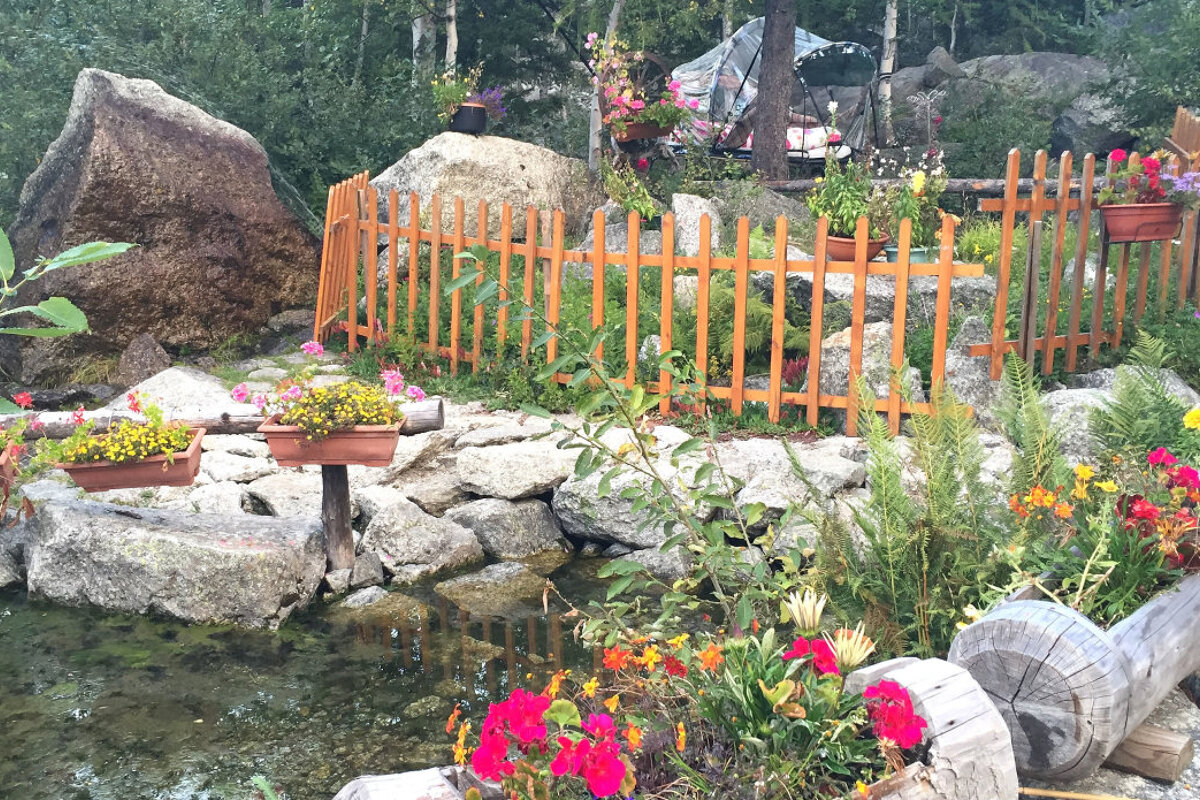 Glamping, Chamonix Style
Stay in a transparent pod at the Buvette des Mottets
Chamonix is well known for it's hard core mountaineers, who think nothing of spending the night attached to a rock face as they attempt the summits that surround the valley. But for those of us who, for any number of reasons (kids, injury, self preservation), prefer a more accessible way to enjoy a night away from civilisation, then you will be pleased to know that Chamonix's version of Glamping has arrived!
You can find this mountain hut on the trail up from Planards in Chamonix to the top of the Montenvers and the Mer de Glace. It will take you between an hour and two hours to walk the ascent to the hut (1638m) or you can take the Montenvers train to the top and walk down (a steep path) to the hut (about 20-30 minutes). As you reach the final approach, the track fades into a trail over slabs of red rock and opens up to give fabulous vistas down to the Chamonix Valley, over to the famous Dru mountain and up towards the Mer de Glace.
The buvette is open throughout the day and serves drinks, lunch and snacks to hikers and mountaineers. As dusk approaches though, the day trippers are gone and you are left with those who wish to spend the night suspended in the trees under a starry sky. Your pod for the evening is made from clear plastic, and there are blinds that you can draw for privacy. Each pod can sleep two adults and a child, and comes equipped with bedding but no towels - there are no shower facilities, but there is a flushing toilet. The setting is simply stunning. The buvette is a traditional mountain hut, there is a small natural spring with a pond, charming carved wooden animals, and jaggy mountains with waterfalls cascading down to the Vallee Blanche below.
Dinner is served at 7.30pm and consists of a choice of main dishes (Savoyarde style) and desserts, plus beer or wine to accompany your meal. As daylight recedes and darkness falls, the temperature does not plummet as it can do in Chamonix, but remains ambient thanks to the temperature inversion often experienced in the mountains. Our three year old daughter loved exploring and scrambling over the rocky trails all around the hut, and enjoyed using her new head torch even more. Afterwards, we clambered up into our bubble and settled down to some star gazing. We were very lucky to have clear skies and there were hundreds of stars to see through the trees. It was wonderfully cosy, and a combination of the walk up, the mountain air and the warming Chartreuse we had consumed as a night cap soon sent us off to sleep.
I did wake several times in the night, mainly due to the daughter sticking like a starfish to my back, but overall, the night was very comfortable. We all awoke just after 6am, when dawn began to break, and we were content to lie back and watch the stars disappear into the brightening sky. In September when we stayed, the sun doesn't come over the mountains to reach the hut until 10am, but earlier in the summer you would be rewarded with magnificent sunrises over the mountain. Breakfast was served from 8am, and consisted of warm croissants, cereals, breads and cakes, and your choice of tea, coffee or or hot chocolate. Substantial and delicious, and all served by the lovely and endlessly cheerful Cathy.
You need to reserve your overnight stay in the pods two weeks in advance. It costs 60 Euro per person for dinner, bed & breakfast, with kids under four going free and kids between 4 and 12 paying 40 Euro with a kids menu. The buvette will close at the end of September and will reopen from June to September next year (they are also open during the winter, but not for overnight stays) - bookings can be made from May. It's been busy every night this summer, so they will be adding a third bubble for next summer. Arrive in time for sunset if you can, it's perfectly positioned for watching the sun go down behind the Brevent.
Read about other Mountain Huts in the Chamonix Valley.