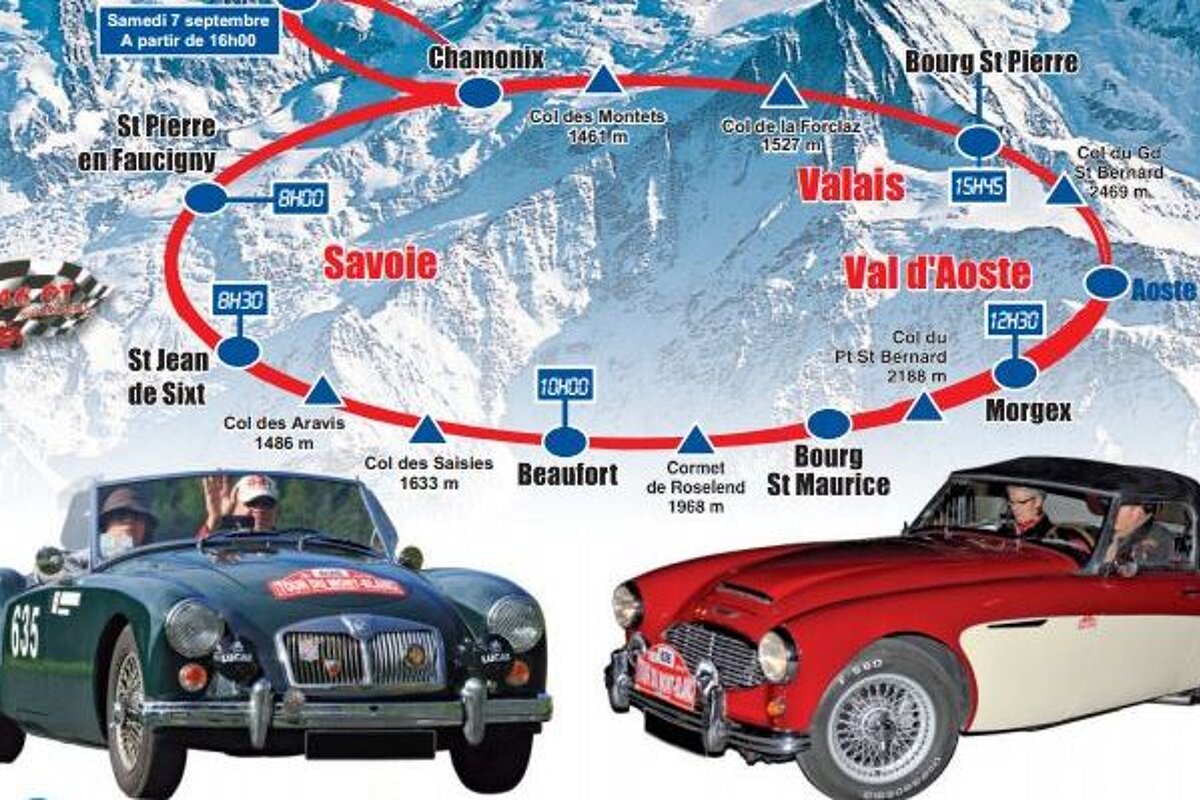 Classic Car Tour of Mont Blanc
Classic cars meet in Chamonix to tackle 400km around the Mont Blanc
Think of the Classic Car Tour de Mont Blanc and images of James Bond swooshing through the Alpes in his Aston Martin with a sassy lady by his side should spring to mind.
Whilst 007 himself may not be there, this event is very much for the "discerning driver" and draws a big crowd each year that come to 'ooh and aaaah' over the beautiful assortment of cars taking part. The tour is open to any classic or collectors car over 25 years old and is driven at a sedate speed (appropriate for a Sunday!) through 400km of the most spectacular scenery in the Savoie, Aosta Valley and the Valais region of Switzerland.
The Grand Tourisme departure starts on Sunday from Place Mont Blanc, where all the entrants have been waxed and buffed to perfection, all set to take to the open road.
On Saturday the cars take a leisurely cruise around the valley on a short 50km lap.
Location