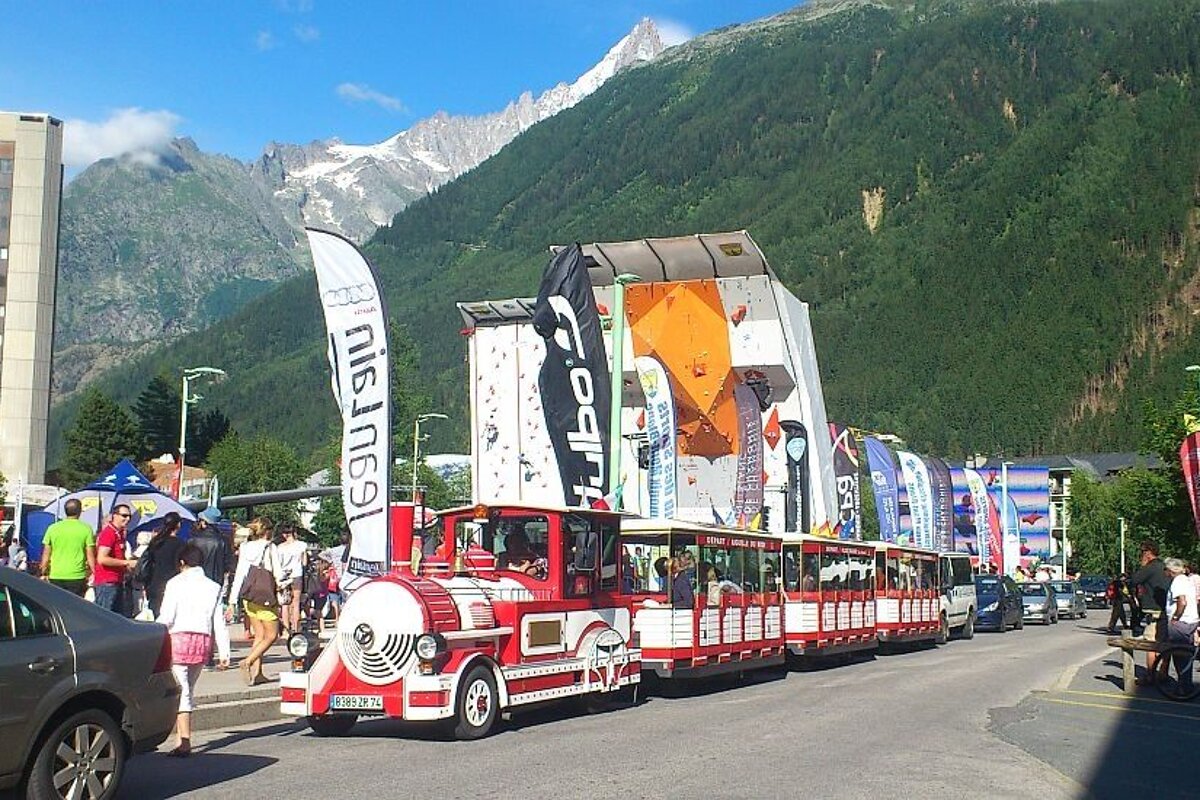 © SeeChamonix.com / Alison Shayler
Petit Train de Chamonix, Chamonix
Chamonix tourist train runs daily during the season for a guided visit
The Chamonix miniature tourist train runs daily from 10 am to 7 pm during the season and is an easy way of discovery all the local history.
With stops at Place Balmat in front of the post office, the Aiguille du Midi bottom station and the Montenvers bottom station.
Duration : 35 minutes
Adult : 6.00 €
Children : 4.00 €.
Who should go
Great family trip round the town or for those with reduced mobility to see more of Chamonix.
How to book
Just pop along to the Post Office square in town and the train will turn up for another trip round the town.
Location