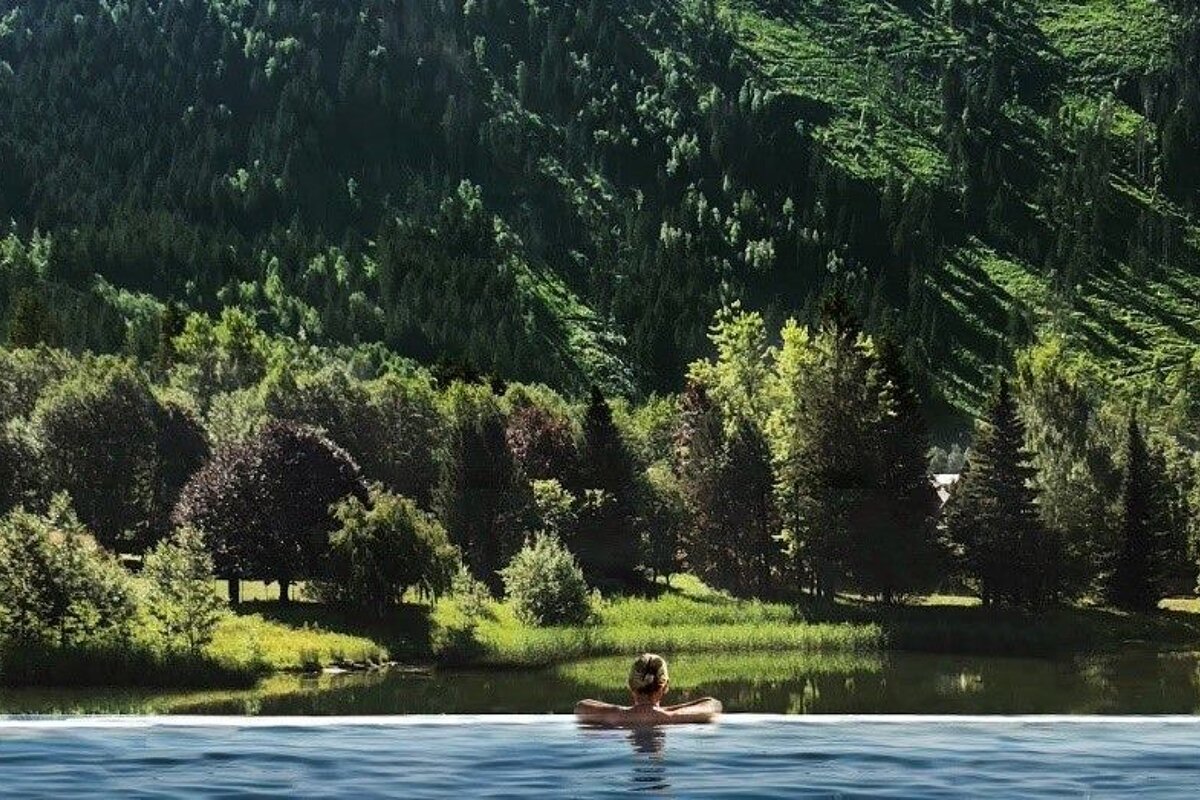 © QC Terme Chamonix-Mont-Blanc
QC Terme Spa, Chamonix
Italian wellness in France
The majesty of Mont Blanc is the setting for this new QC Terme spa where nature is the protagonist, offering a not-to-missed swim midst the snow or green mountain meadows.
It's an unexpected combination of warmth and freshness, water and earth. Within the spa's 3,000m2 there are over 30 wellness practices, following a multi-sensory journey. There is also an infinity pool whose reflection merges with the water of the adjacent Alpine lake, all with a breathtaking view of the Bossons Glacier.
Located in the heart of Chamonix between the Richard Bozon sports centre and the paragliding landing field at the Bois du Bouchet, QC Terme offers bio-saunas, steam baths, solariums, whirlpools, chromotherapy, hydrotherapy, foot baths, steam baths, Japanese baths, hydro massage baths, salt and olfactory rooms and relaxation rooms, as well as massage parlours, and a restaurant and bar.
Location