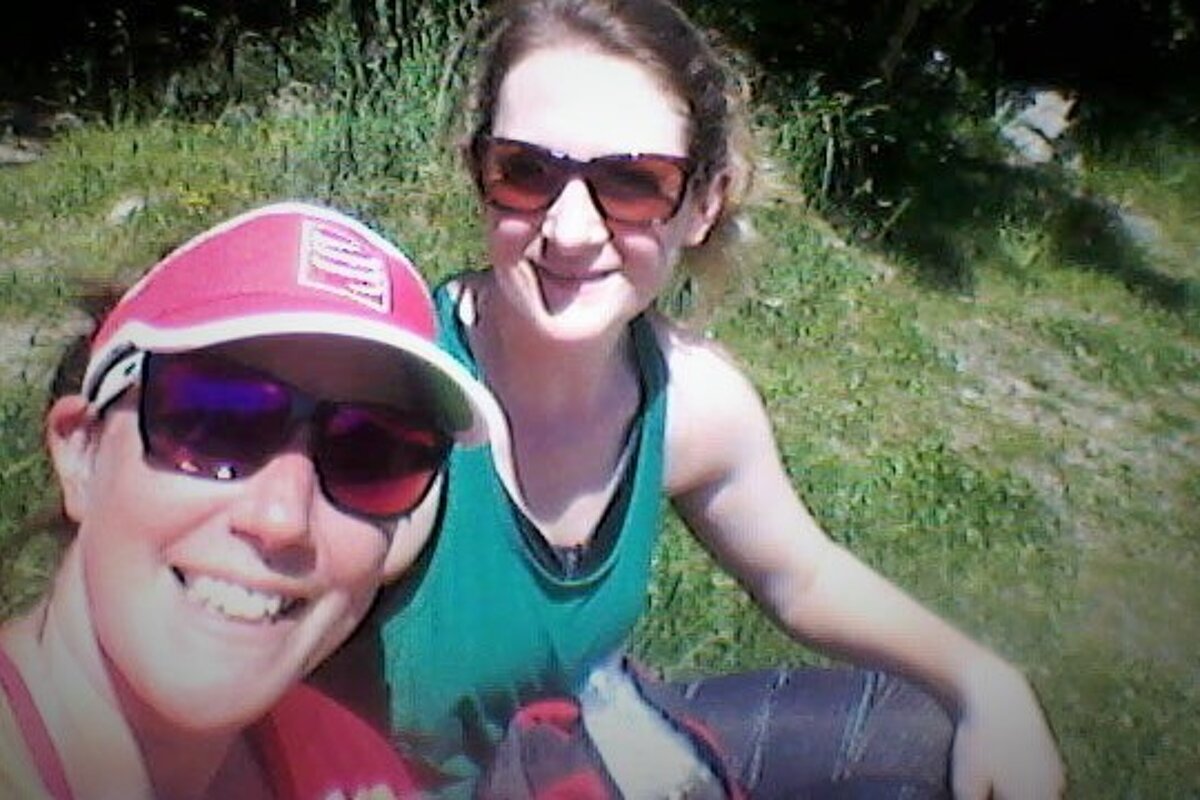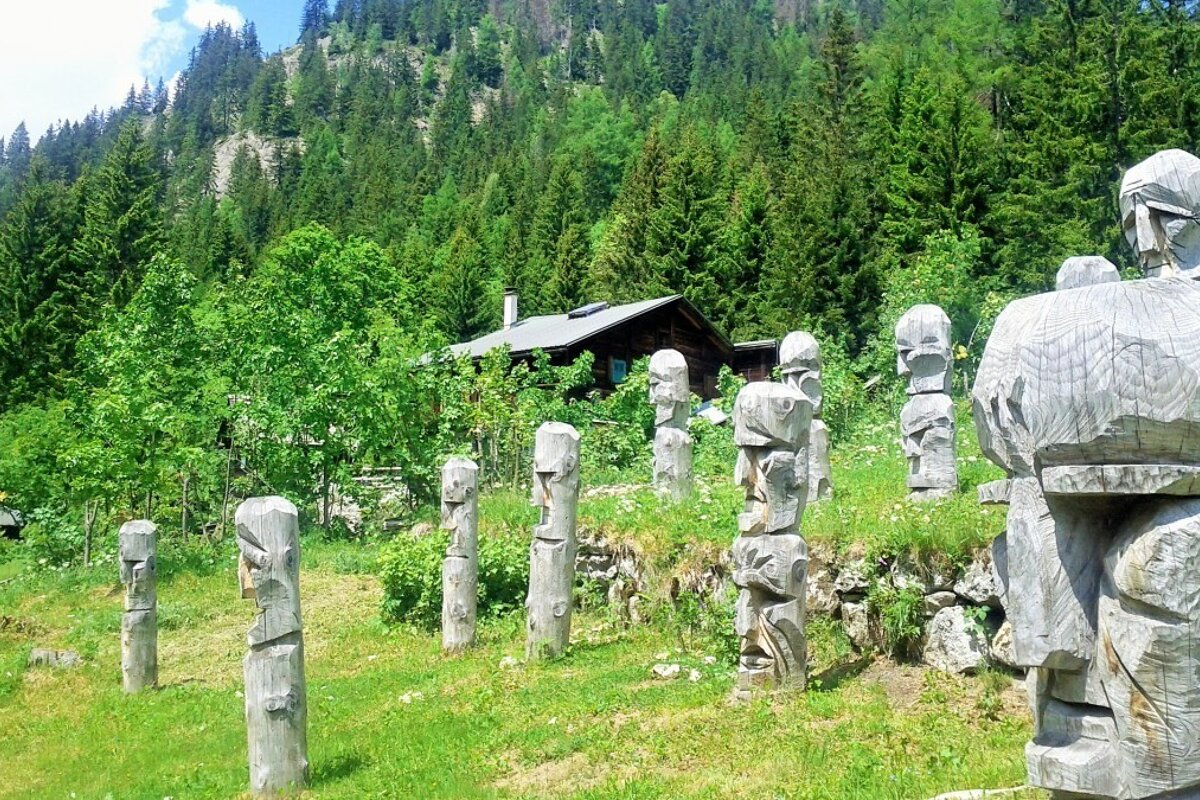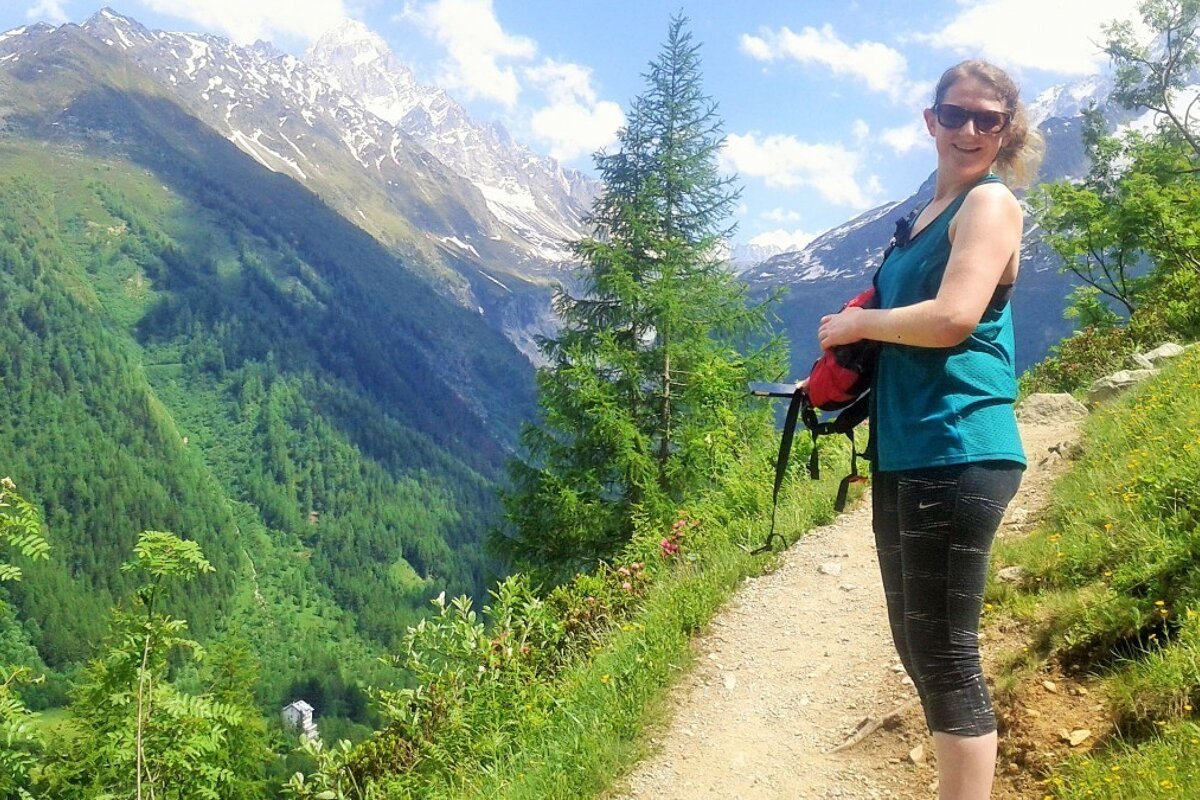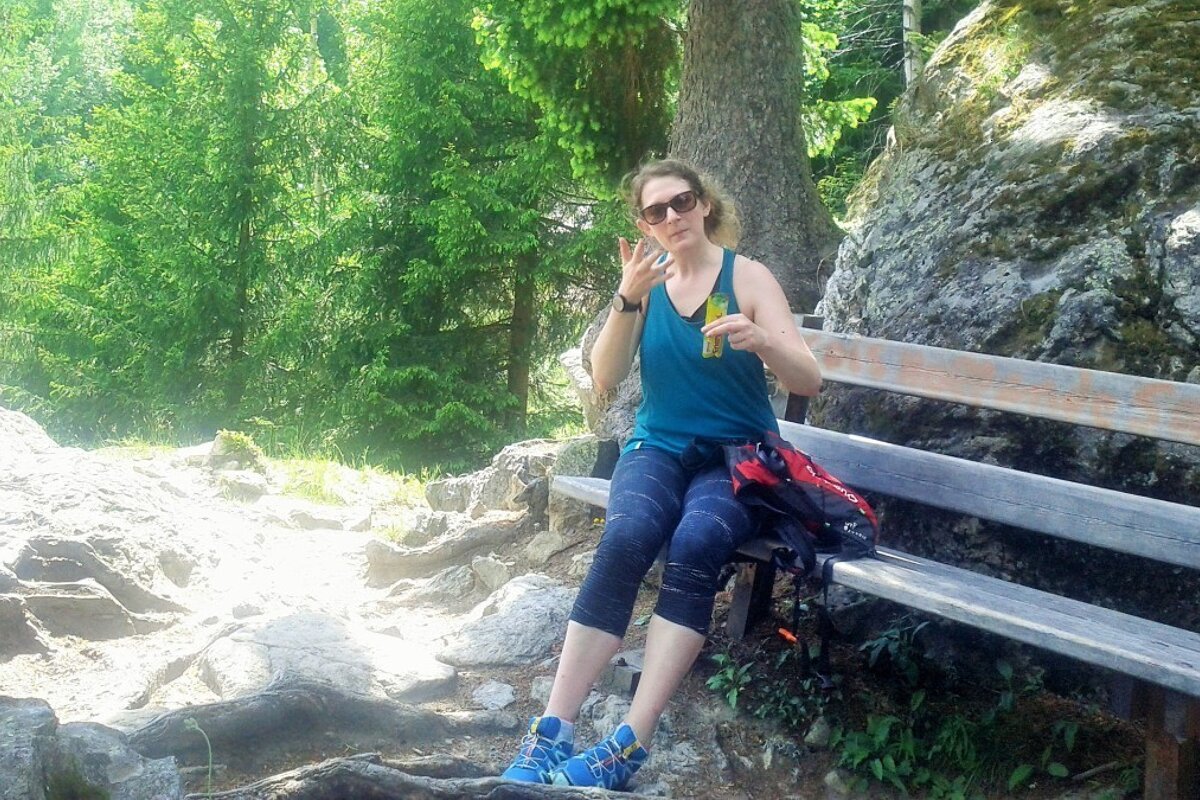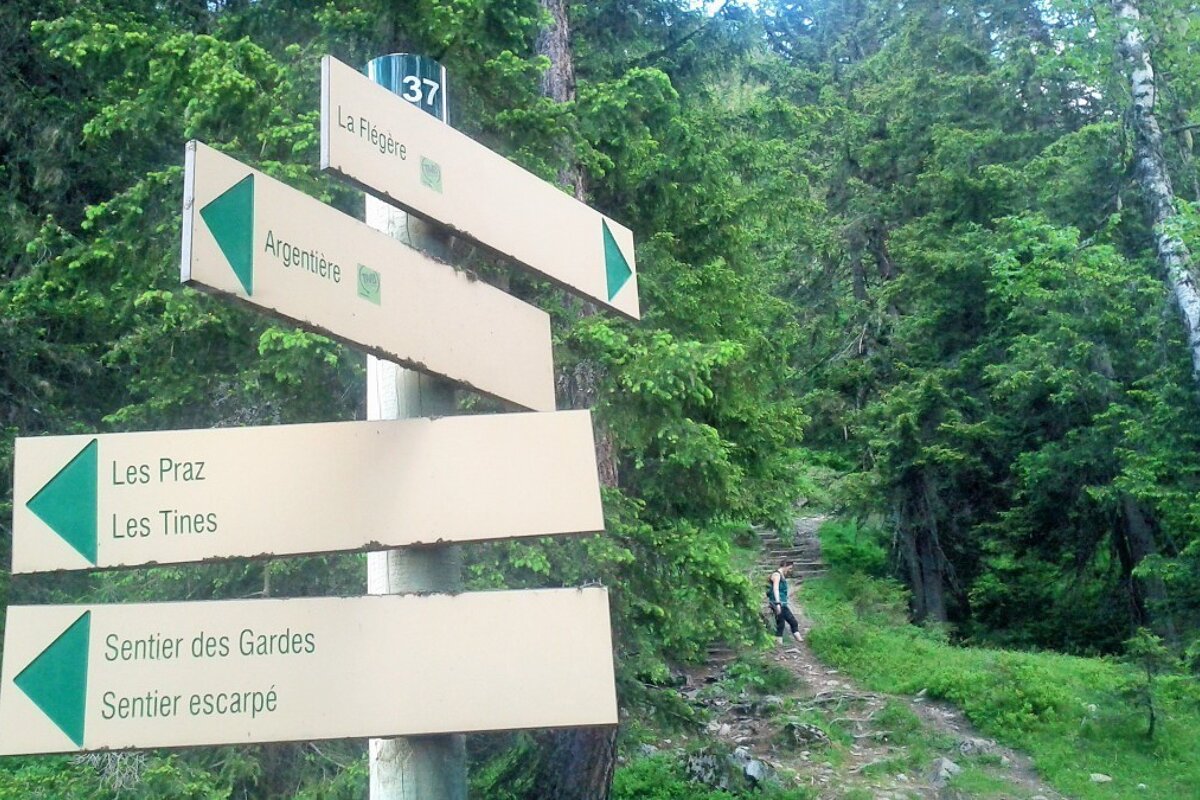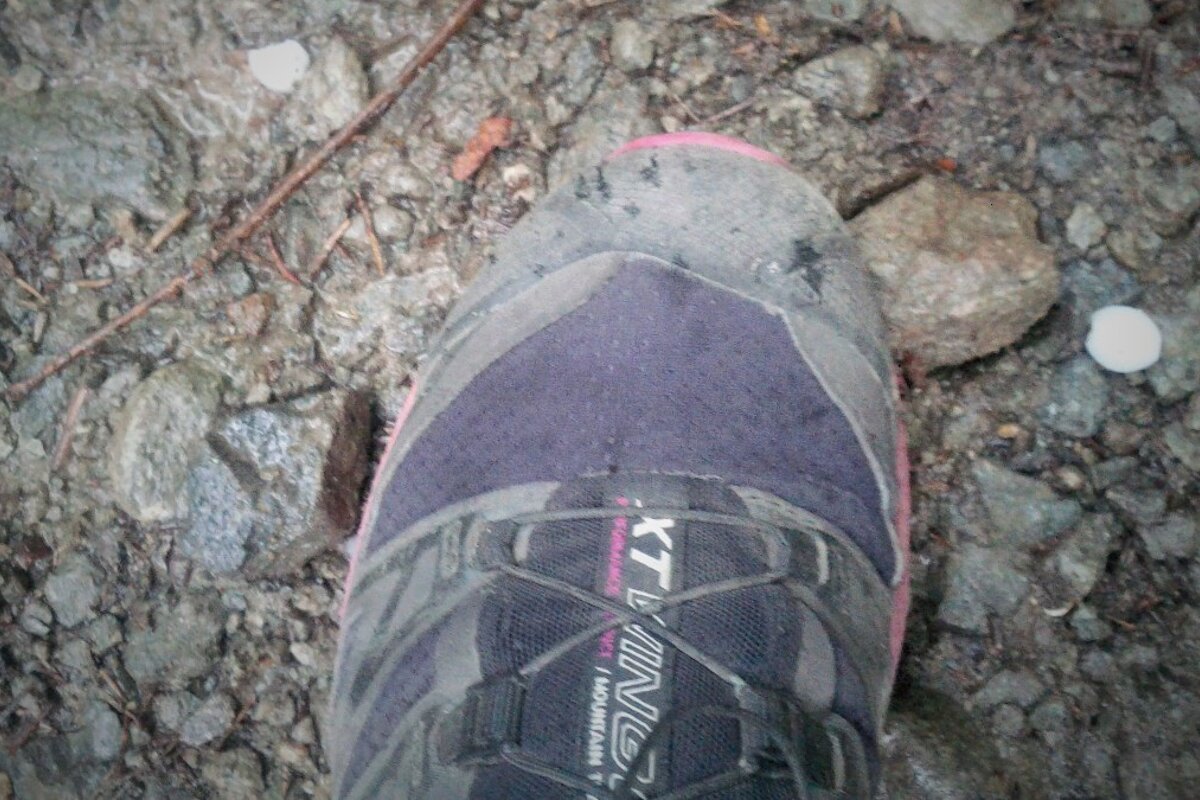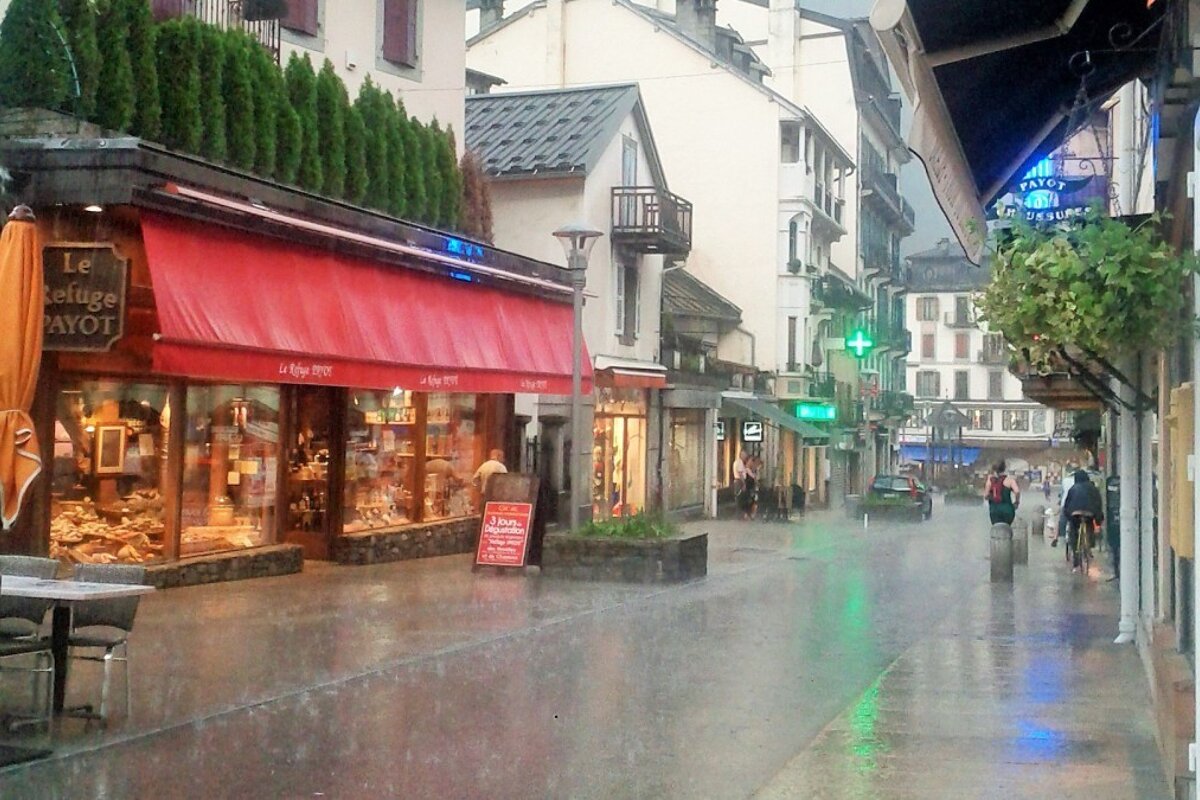 Hiking the Route for the Mont Blanc Half Marathon
With just a few weeks until the event itself it was time to check out the route
Now, let's be clear here - I am not actually taking part in the Mont Blanc Half Marathon, which is better known as the Cross. However, I like to think that I am a good friend and I felt bad letting my mate head off alone to check out this mammoth route...
So with the midday sun beating down upon us we left Chamonix town and with a small spring in our step and a fair amount of stretchy lycra covering our bodies we began our journey up the Chamonix Valley.
The Mont Blanc marathon is comprised of several events; the 10km, the Vertical km, the Cross (or half marathon), the full marathon and an 80km ultra trail run. My friend had signed up for the cross some time ago and as the date fast approaches she is hoping to cram in some last minute training and knowledge that will help her make it round the course. The race covers a distance of 23 km with a positive vertical gain of 1665m, and a 621m vertical drop off, starting in Chamonix, travelling to the top of the valley at Montroc and then returning to Plan Praz at the top of Brevent.
The first part of the trail follows the Balcon Nord, a route that we were both accustomed to biking so it was fairly pleasant, despite the 30 degree heat, making our way on these familiar trails to Montroc. We managed this in around 2.5 hrs. At this point though we were starting to feel a bit peckish and decided that the half way point at Tre le Champ - 11.7km in - would be a good place to stop for some lunch and to fill up on water. I was feeling pretty good at this point, hungry but happy with the hiking, our pace and even looking forward to the second half...
However, only a few hundred metres of ascent into the second half of our journey and I was starting to fade. Instead of giving me some much needed fuel, our lunchtime snacking seemed to be slowing me down...this was going to be a long slog up to Flegere. The path here is incredibly beautiful though and my numerous short rests allowed me to enjoy the scenery, the views back down to Montroc and Le tour, and wildlife around us. I guess one good thing about a steep path is that you gain elevation really quickly so at least you feel as though you are getting somewhere.
This part of the trail was completely new to both of us and we had no idea how much more uphill we would have to go. At least on the Balcon Nord we had plenty of land marks that we knew and so could gauge our journey and our progress much better. But with no recognisable markers I found this stretch very de-moralising. Time for some electrolytes and energy gel!
Eventually we saw a glimpse of the Flegere chairlifts through the trees and this spurred us on enough so that we could reach the bottom of the Trappe chair and have the mid-station of Flegere in our sights. The trail sort of disappeared for us here and we were left to weave our way up the wide beginner ski run; which is a lot steeper than it seems to be in winter! Fully exposed to the sun, in the late afternoon heat, exhausted and, in my case, not entirely sure why I was putting myself through this! But finally I was stood at the top of a rise with the trail pointing downwards to Brevent (and Chamonix...). With a very feeble high five I had to admit defeat and said that I wasn't going to make it all the way to Plan Praz at Brevent. We would also have needed to walk down from there as the gondola is not running yet, adding a substantial amount to our already huge route. So luckily my friend conceded and we made our way over to the liaison cable car and then from there down into town, completing the distance at least, if not the exact route.
By this point the sky was also starting to darken and having already been caught in several storms the week before, I wasn't keen to be at any kind of altitude when it hit. With the steep sides in the valley of Chamonix the descents can be just as tough as the ascents. Tough work on the thighs, knees and feet, but I was just so happy to be going down and to see the town getting closer and closer that I was practically sprinting sections.
The hailstones hit just as we reached the final 500 metre stretch. Completely unexpected after such a hot day. We would almost have welcomed a cooling rain shower but the hailstones were fairly large and pretty unpleasant as they pinged off us. The down-pour really started as we reached town and the torrential rain soaked us to the skin...but at least we were finished. I have never been so relieved and excited about a shower and my sofa!
So I learned several things on this journey; firstly, I do not enjoy going uphill. I was already pretty certain of this but this trail has reinforced that knowledge. Second, I can happily hike for 3 or 4 hours, but a 7 hour hike is just a smidge too much for me to actually enjoy. And lastly, I will never, ever, ever pay someone to make me suffer like that...the Mont Blanc Marathon is not for me!
Having said that I will most certainly be there to cheer on my friend to the finish line in a few weeks time, and the thousands of others who will be taking part. I can genuinely say that I feel their pain!
...
The Mont Blanc Marathon and the various events takes place over the weekend of 26-28 June 2015.
The Mont Blanc 80km Ultra
The Vertical KM
The Cross du Mont Blanc
The Marathon du Mont blanc