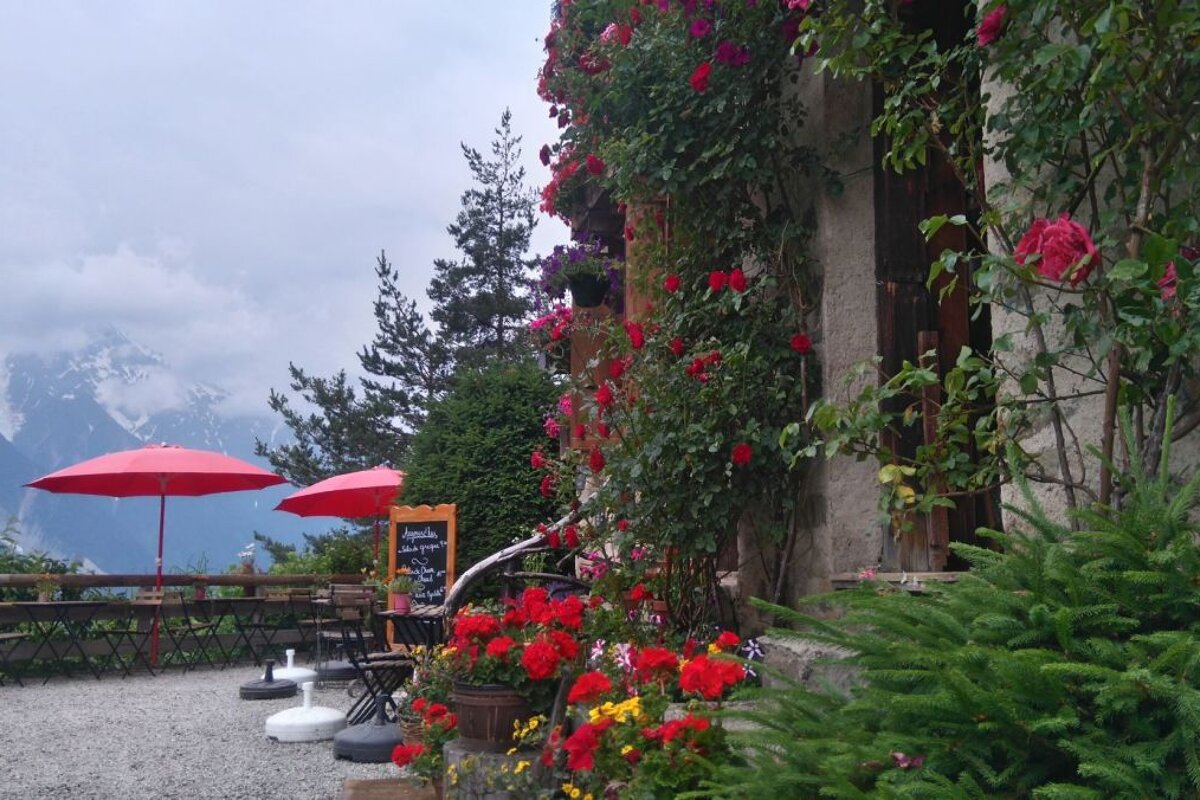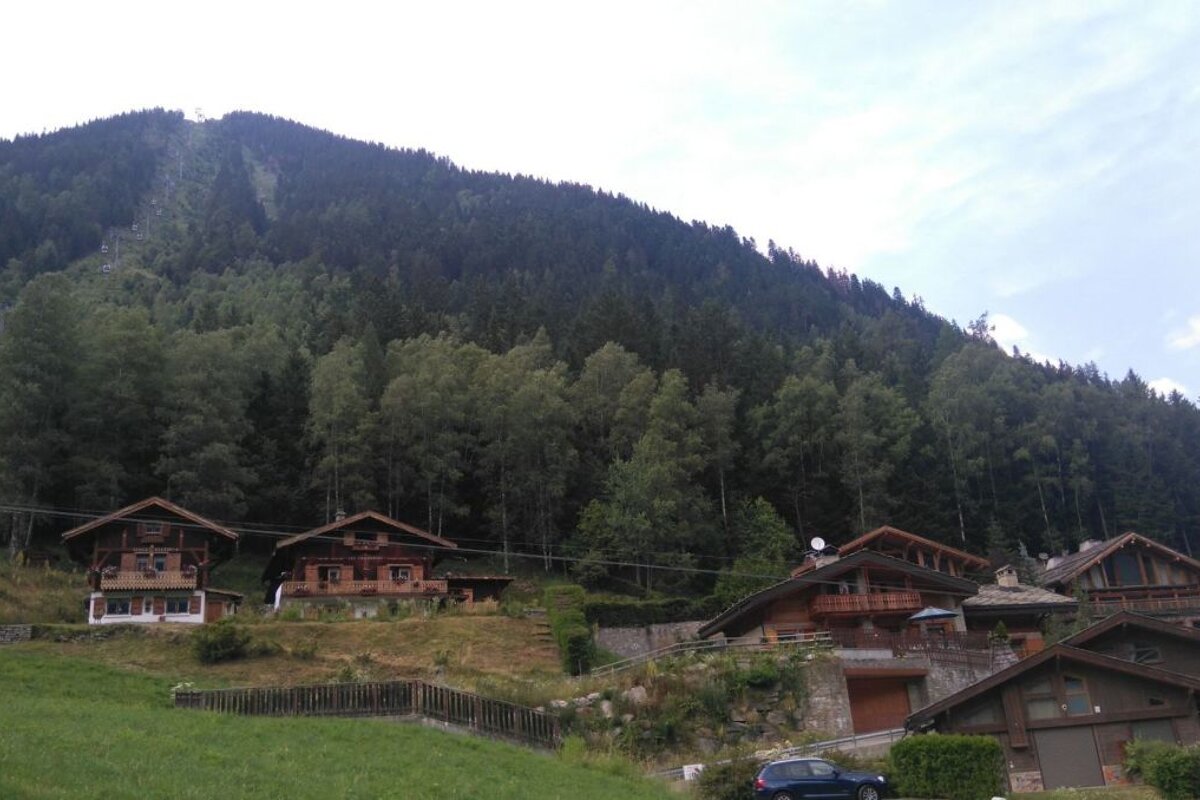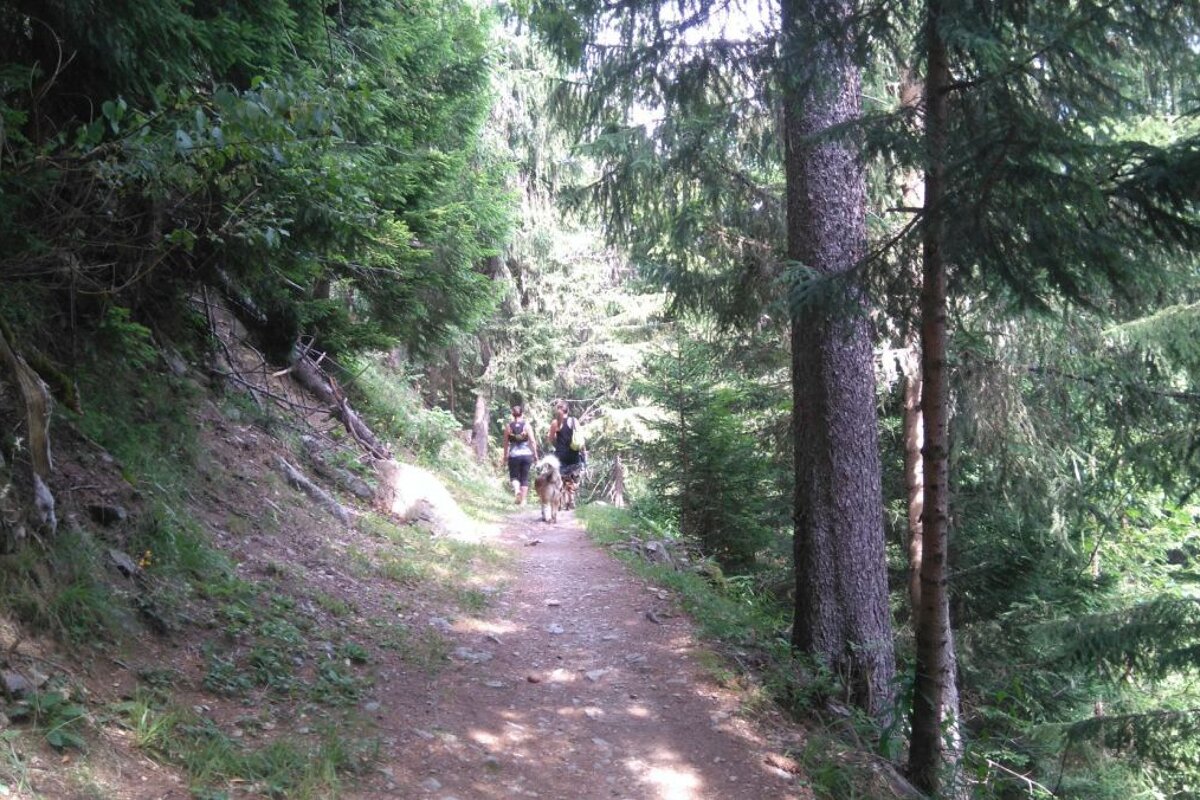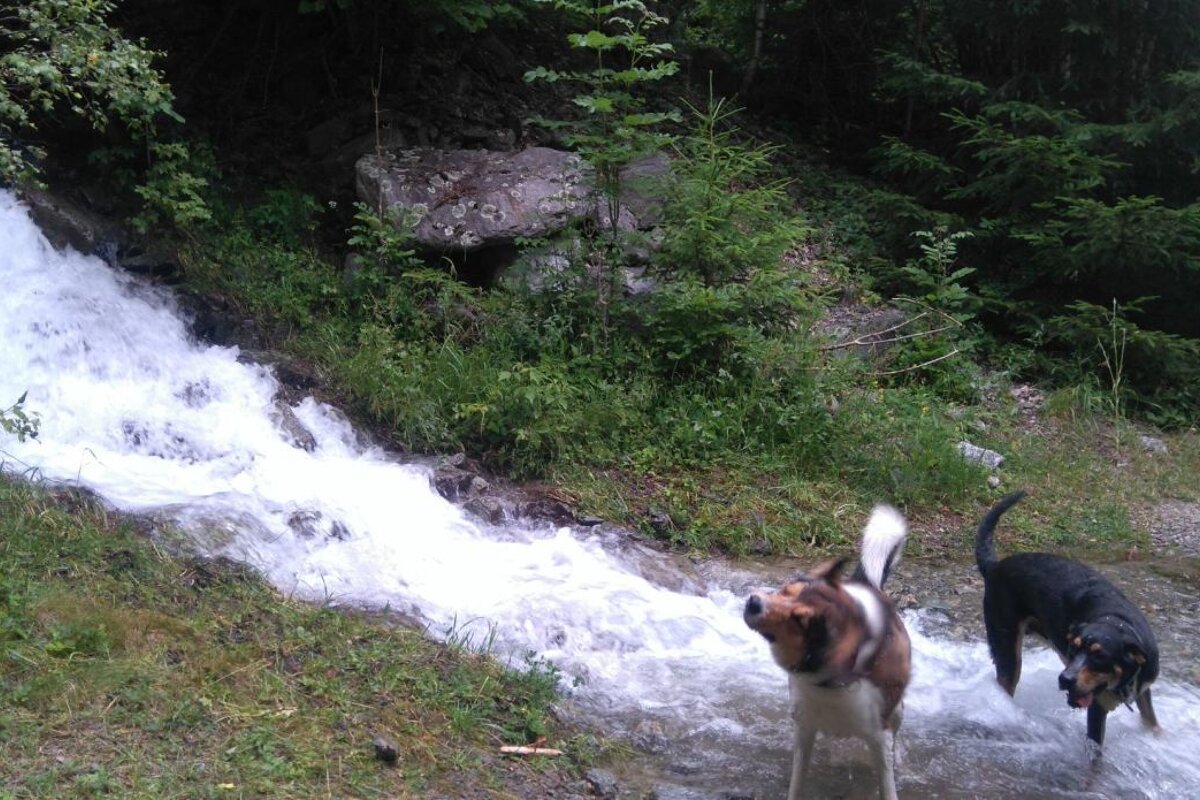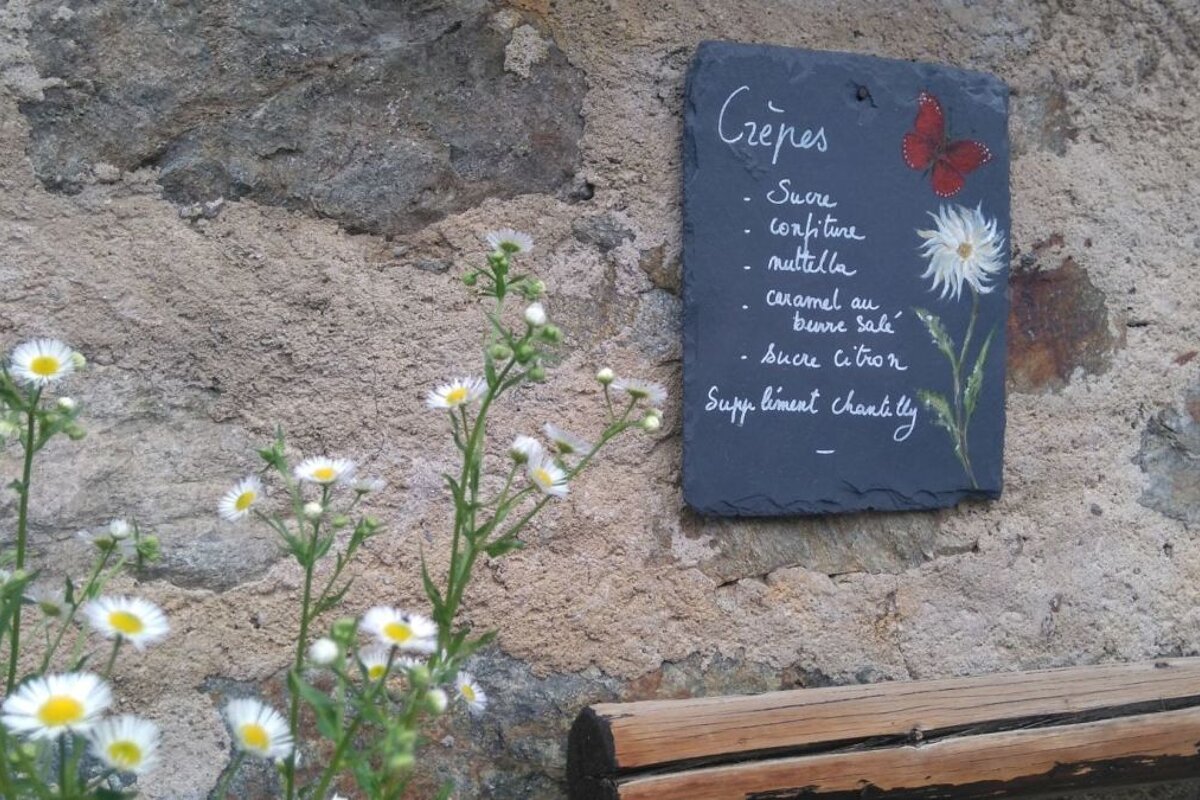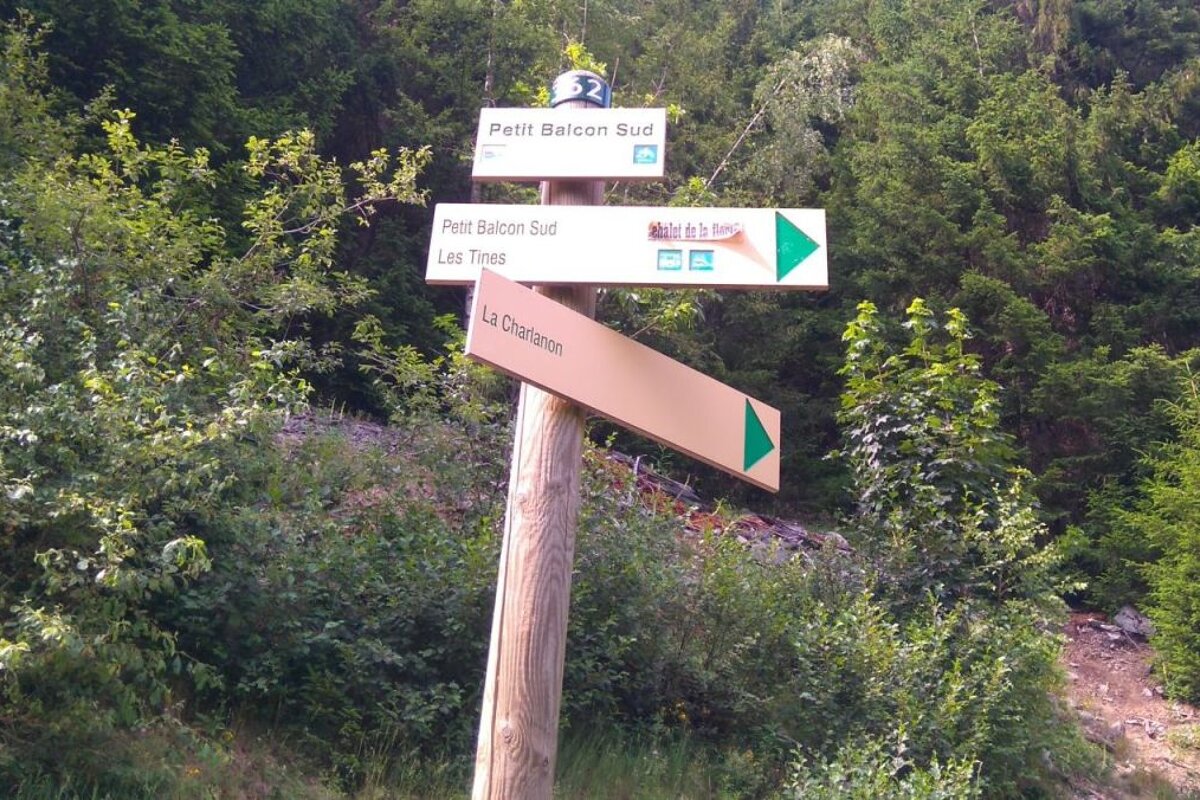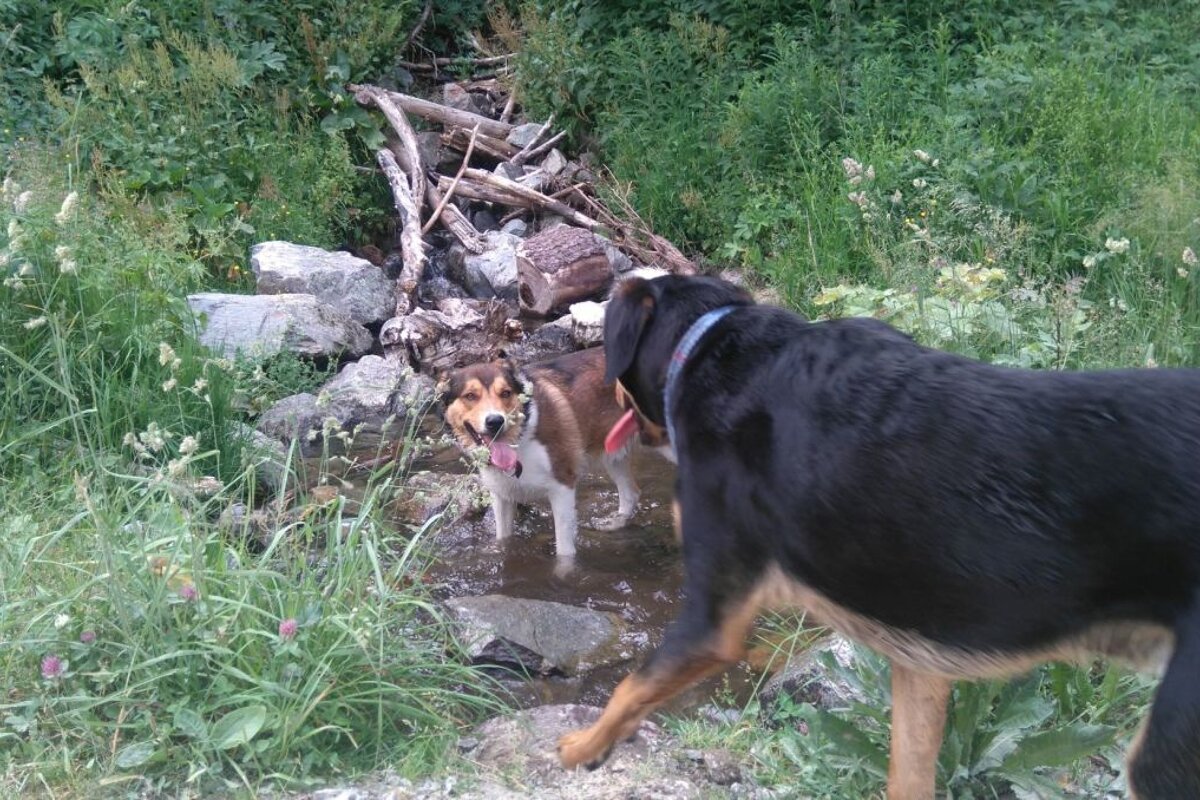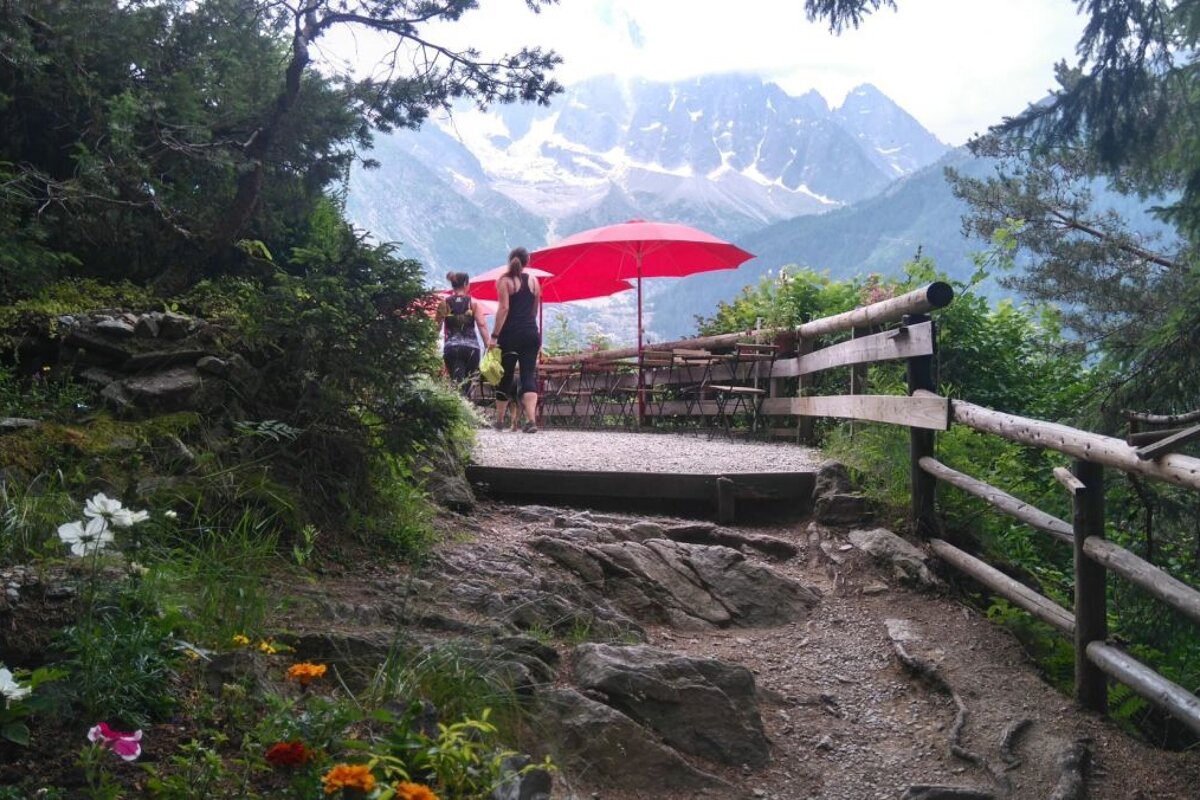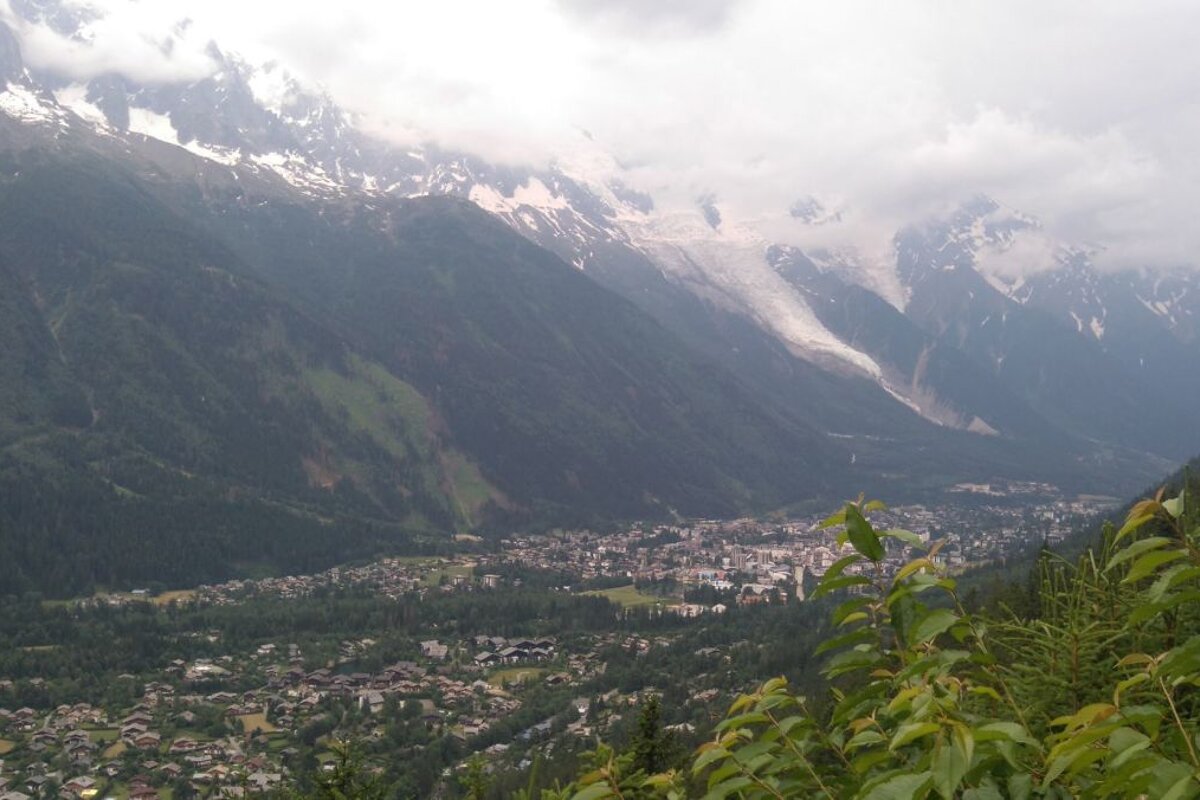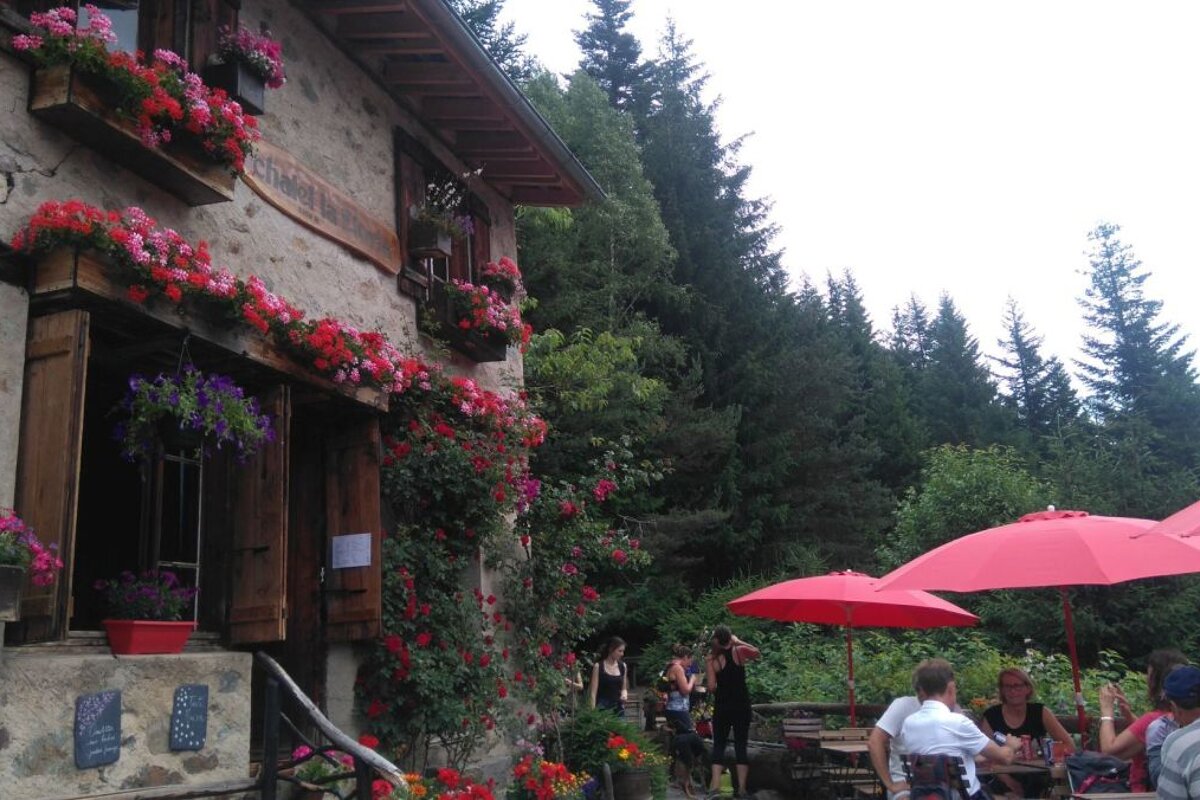 Easy Hike to Chalet de la Floria
Dog-friendly hike with fantastic views and a nice café at the end
There are many easily accessible hikes starting from right here in the Chamonix valley; one of our favourites is the steep but reasonably short hike up to Chalet de la Floria.
Chalet de la Floria is an old stone building covered in hundreds of brightly coloured flowers, with more blooms filling every possible space on the terrace. At 1350m altitude, it is high enough to get fantastic sweeping views of the valley but not so high that it takes an age to get there. About an hour's hiking at a reasonably steady pace should do it.
Starting off from the bottom of the Brevent lift station, follow the road that takes you behind the lift mechanism and into the Savoy field. A narrow path winds up past some pretty wooden chalets to a 4x4 path, signposted for the Petit Balcon Sud. Bear right and start heading uphill.
After a short distance the track splits into two, although Chalet Floria is not yet signposted you should take the smaller track that branches off to the right and bears slightly downhill for a while. Not for long though, as we're soon climbing onwards and upwards again! As you get closer to the chalet you'll see wooden signposts for it nailed to trees, there's not much option for getting lost though so just follow the path and you'll find it.
This hike is great for those with dogs or children, as it is mostly shaded and there are plenty of rivers to cool down in and grab a quick slurp of ice-cold water. It's away from any roads and is not within the nature reserve, so dogs can be let off the lead to roam free and chase sticks.
The route takes you through fragrant pine forests, which occasionally open out to give fantastic views of the Chamonix valley below and the Mont Blanc massif on the opposite side. At certain times of the year you can feast on wild strawberries and blackberries, and in autumn you might be lucky enough to find edible mushrooms.
Once you've made it to the chalet you can reward yourself with a cold drink (they do a great homemade lemon juice) and a delicious fruit tart. Light lunches such as omelettes, salads and crepes are available, but remember to take cash, as they do not accept payment by bank card.
You can return via the same route, or head out from the other end of the terrace and continue along the path down to Les Tines and work your way back along the river, through Paradis des Praz to the golf course and then through the village of Les Praz back to Chamonix. You can also pick up buses and trains from Les Praz if your legs have had enough for one day.
Chalet de la Floria is open from 1st May to 1st November; opening hours are signalled by the white flag fluttering above the trees that you can just about see from Chamonix.
Directions
This route starts from the bottom of Brevent-Planpraz lift station but there are various other starting points including from Les Praz and Les Tines.
Location