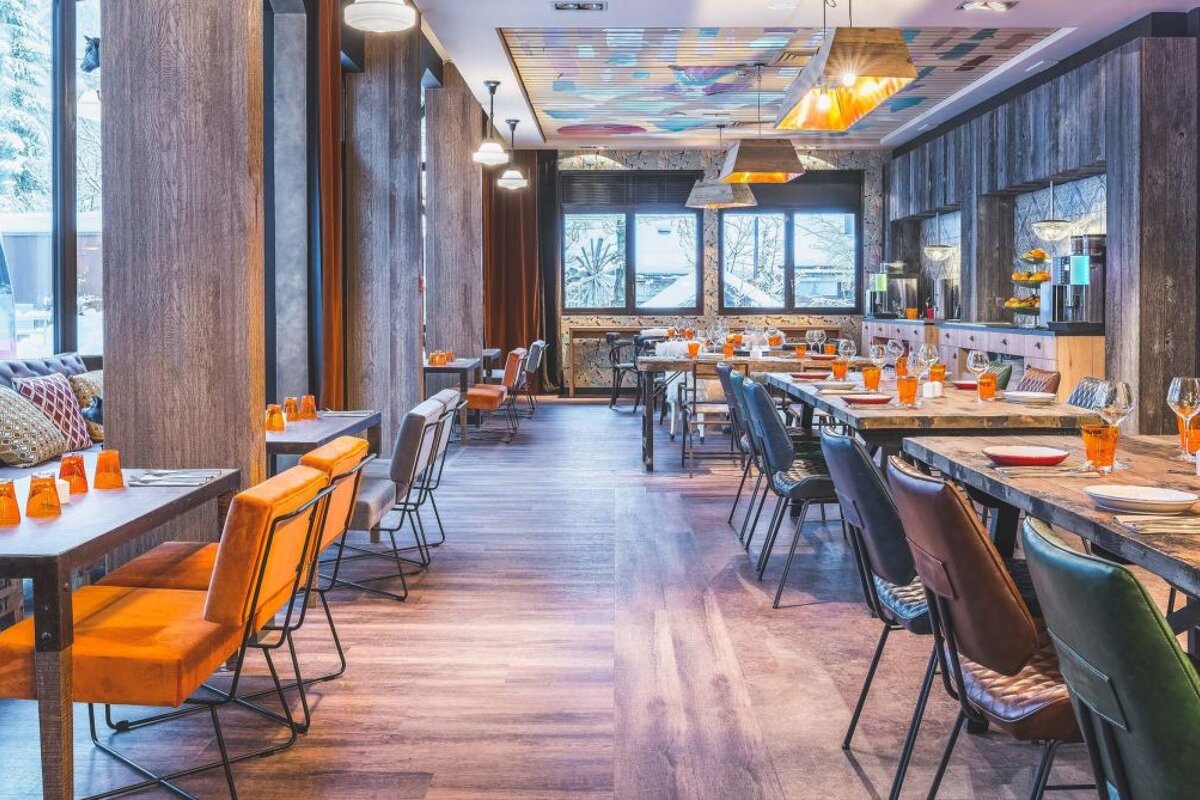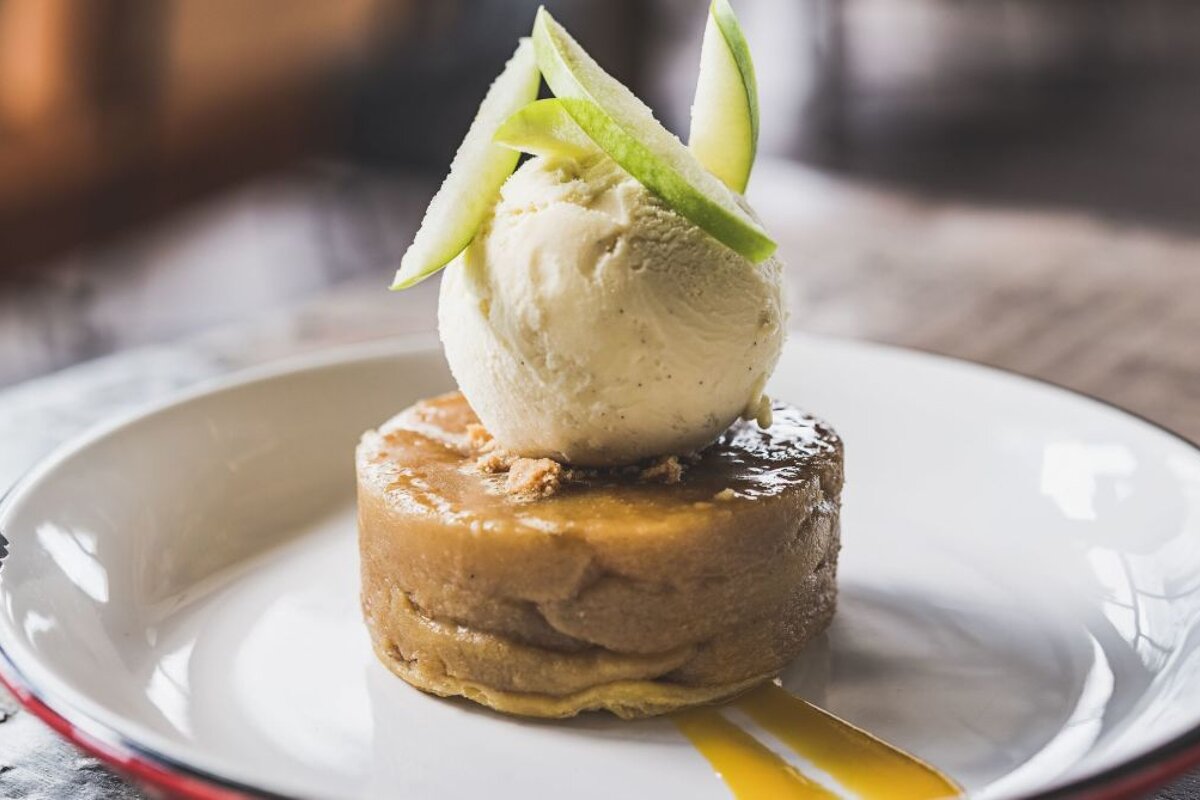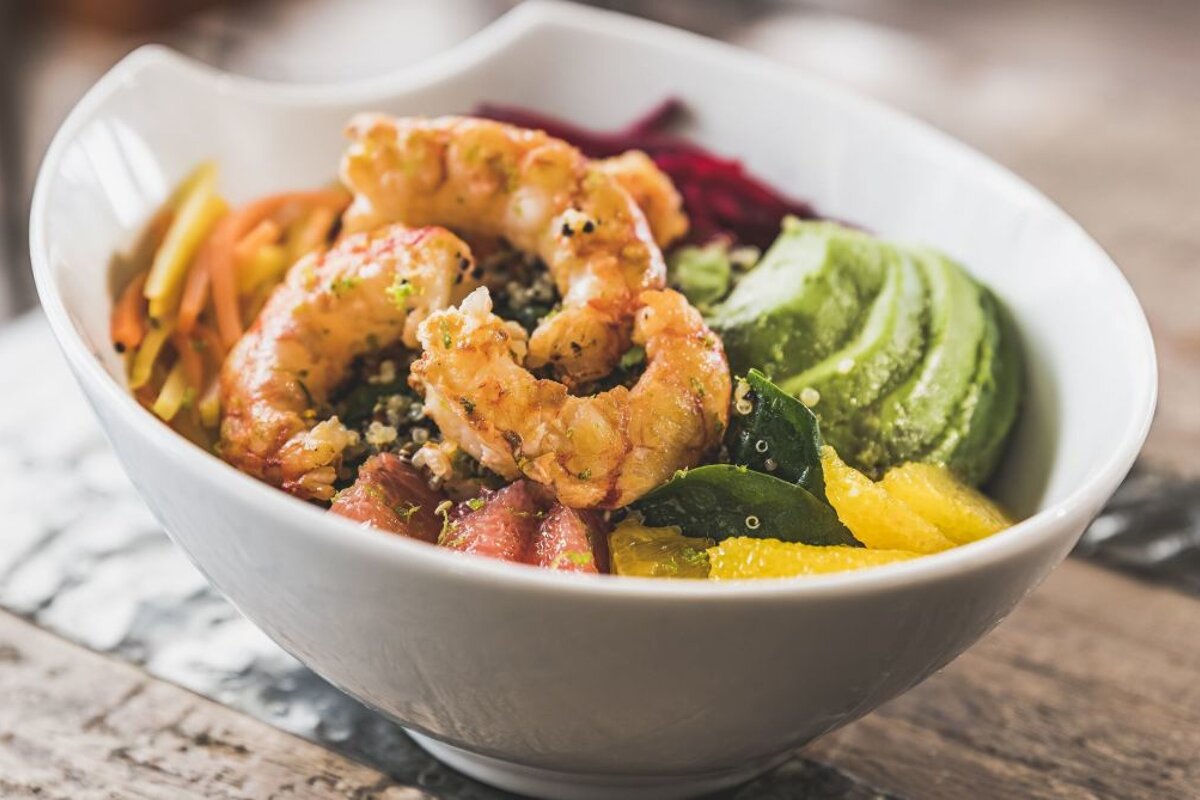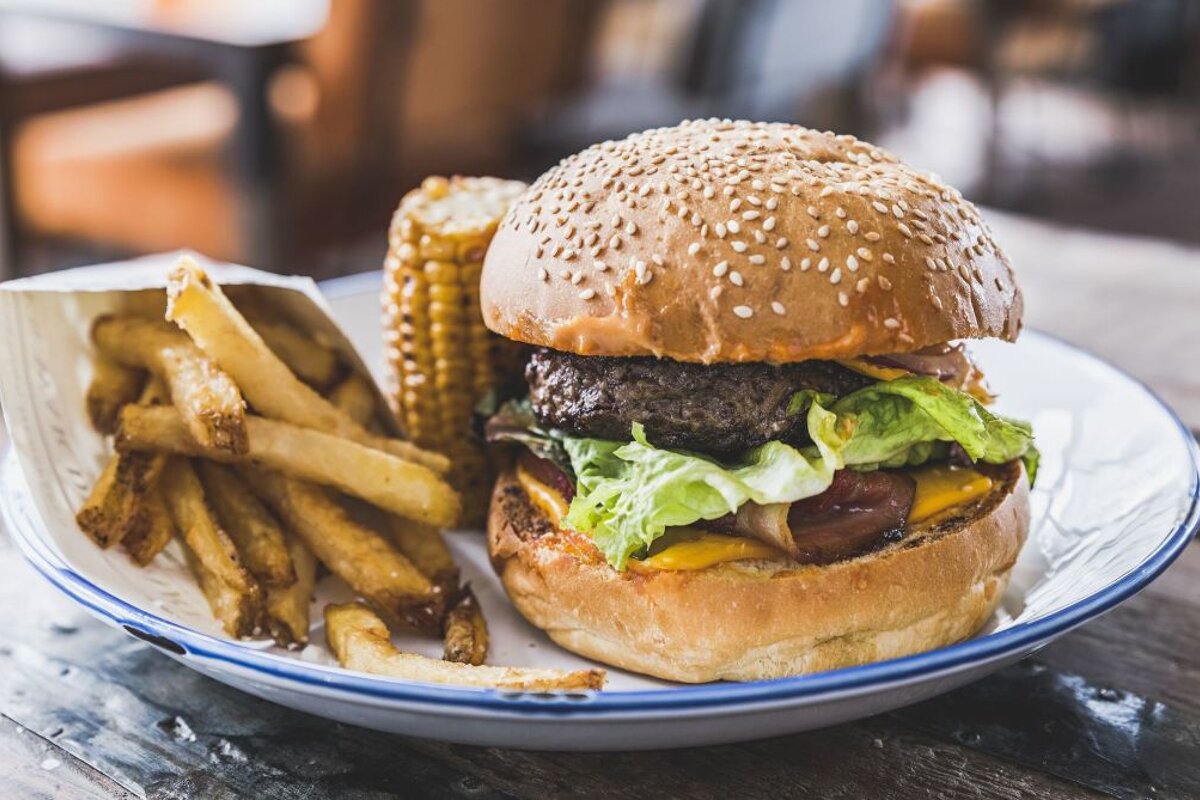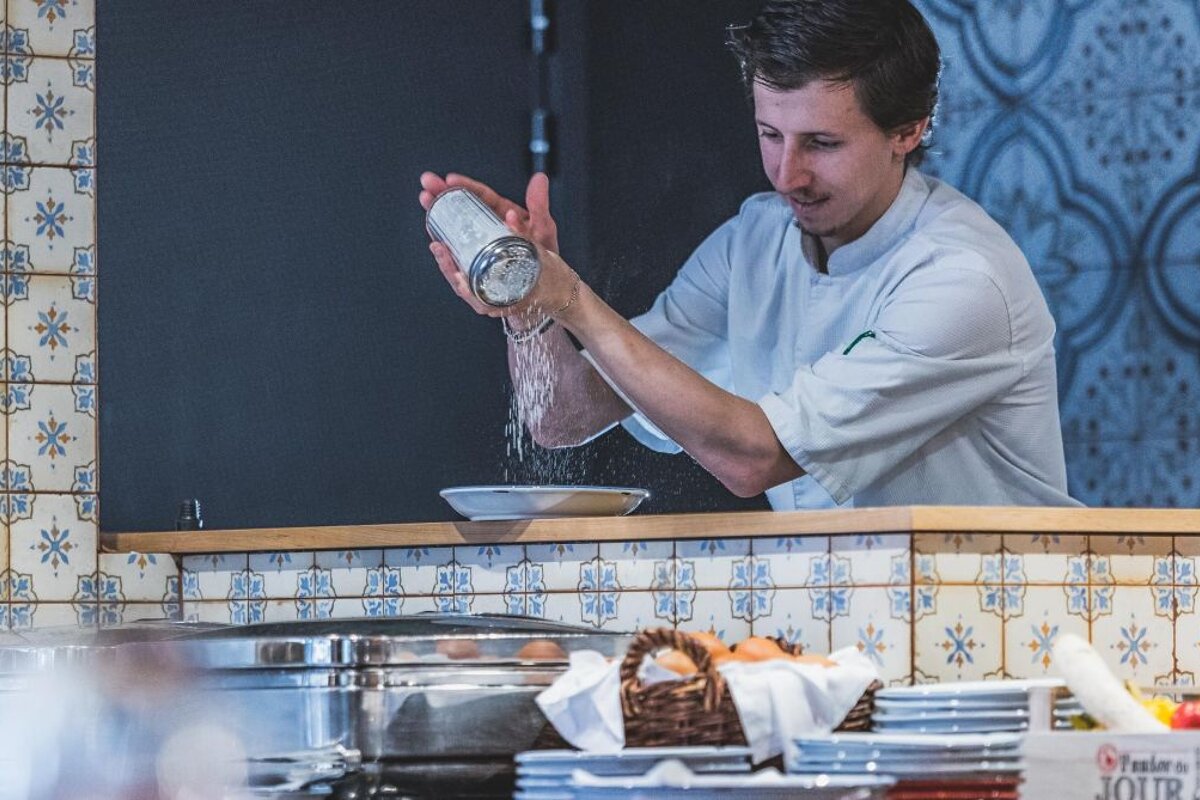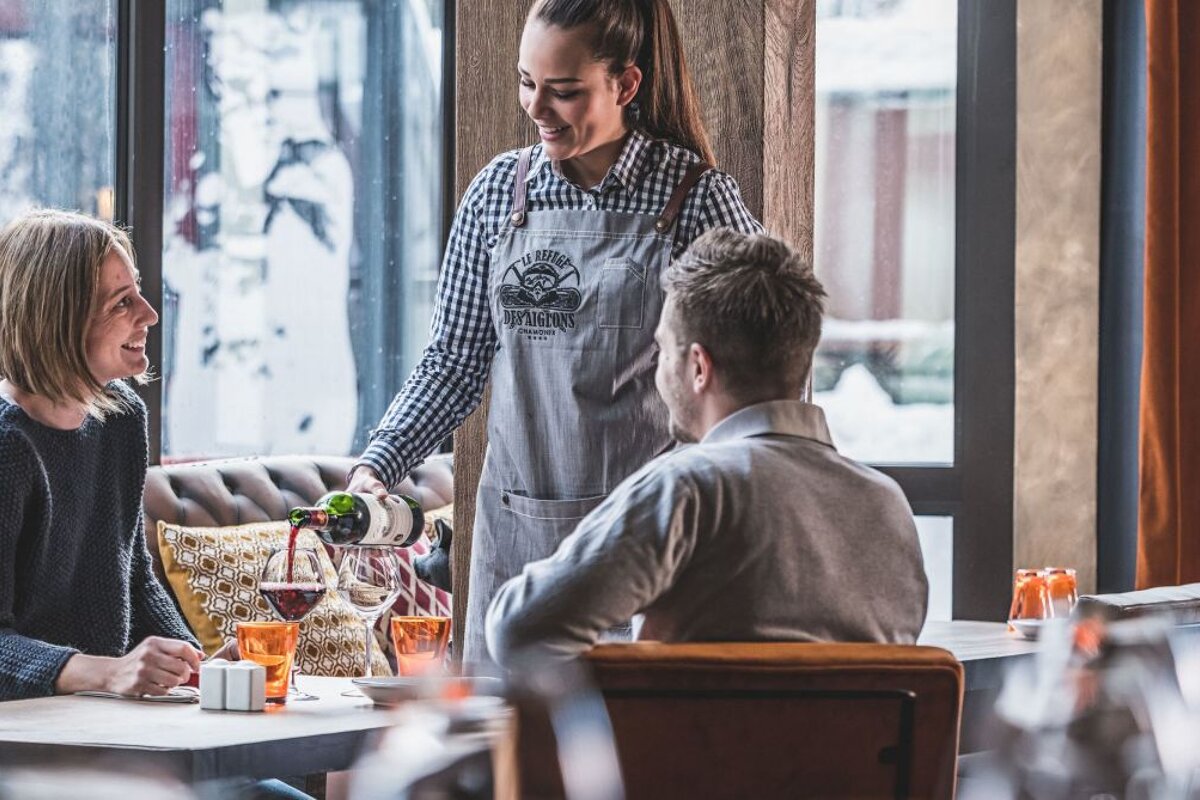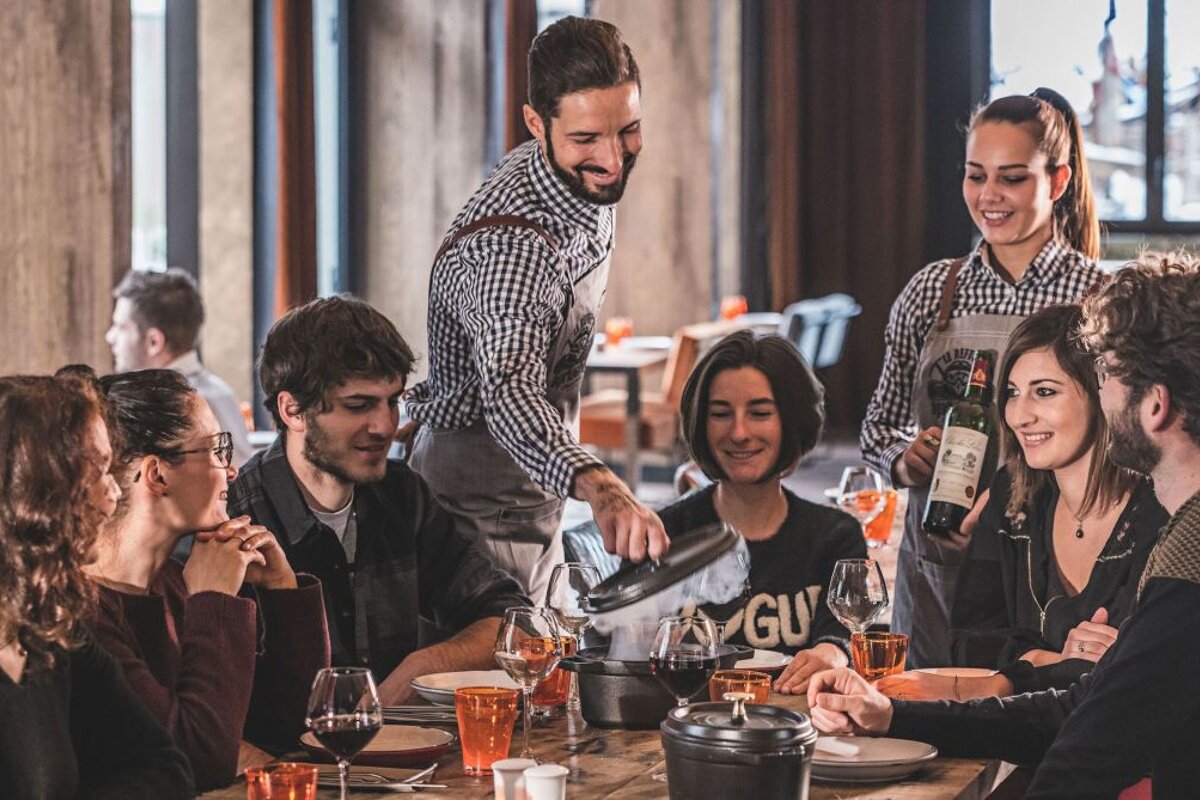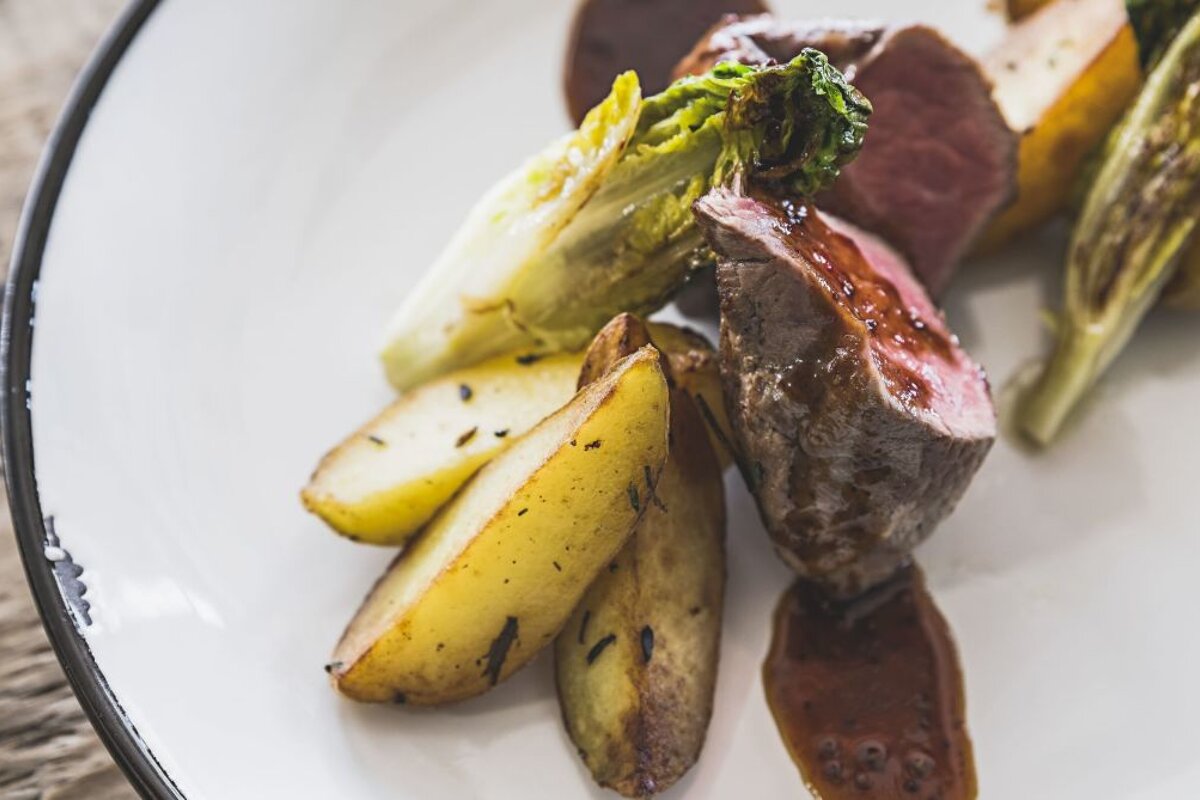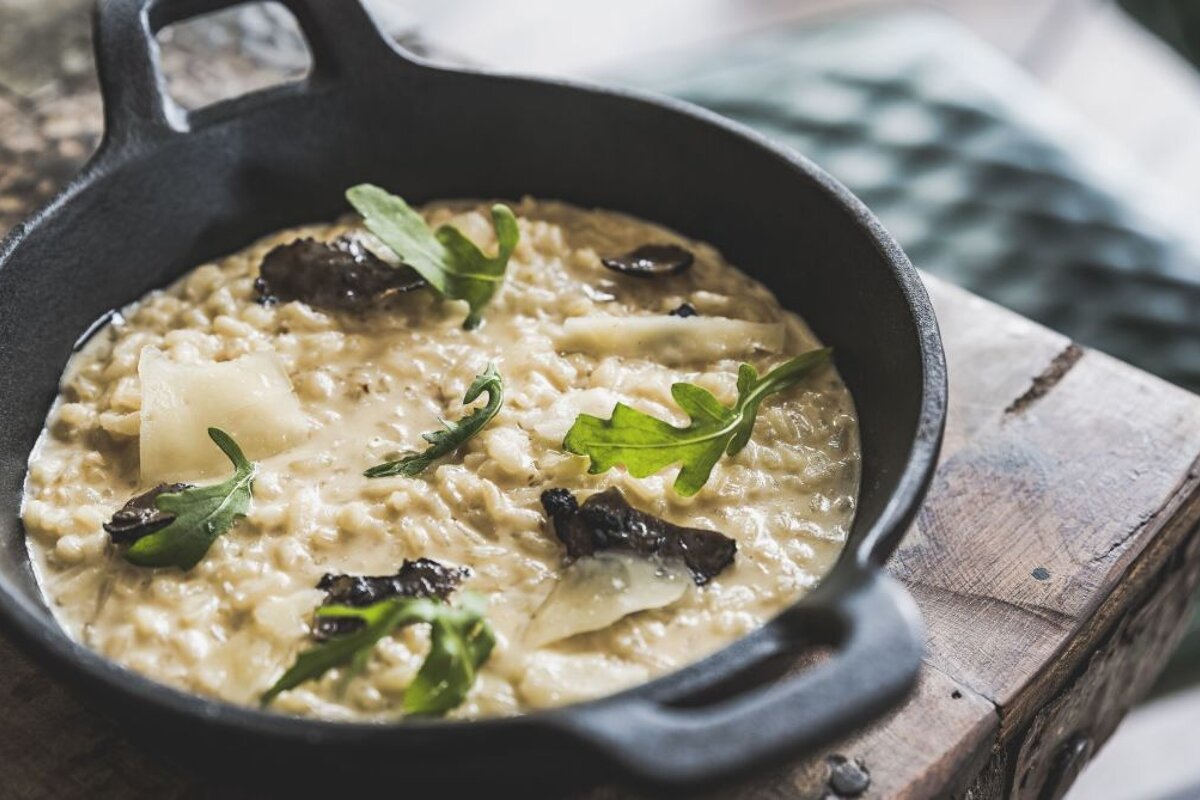 La Table du Refuge Restaurant, Chamonix
A spacious restaurant designed as a place to relax, to meet, and to eat
Restaurant La Table du Refuge offers simple and inventive cooking, infused with a love of local flavours. It is situated close to the Aiguille du Midi cable car in Chamonix Sud, just a short 5 minute walk from the centre of town.
This airy and colourful restaurant invites you to enjoy an open view of Mont Blanc through its glass doors or on its spacious terrace. Guests can relax around high tables or larger wooden tables in this adaptable, contemporary atmosphere.
The chef specialises in creating delightful local specialities just how grandma used to make them. The relaxed atmosphere is further reflected in the food with popular sharing dishes such as tapas making an appearance on the menu. Fresh, in-season ingredients permeate the menu, with their full flavours being brought out by the chef and his team. The wine list features local, original and affordable wines to complement the food on offer.
La Table du Refuge is within a hotel that also features a lounge bar, stylishly decorated in contemporary fashion: ultra-comfortable sofas, fireplace with wood burner, innovative cocktails and tapas, and stunning views of Mont-Blanc and the outdoor swimming pool.
This is the ideal opportunity to discover the joys of new-style sweet and savoury snacks (huge chunks of bread with a variety of spreads, home-made soup, mini fondues, mini tartiflettes and tapas).
Watch this
Contact
Address
270 Avenue de Courmayeur, 74400 Chamonix, France
Location
Chamonix - Centre, Chamonix