September in Chamonix: What's On & Weather
A sense of calm settles over the mountains after the busy summer, and there's a hint of a chill in the air
About
However, this is one of the best times to visit Chamonix, there's still plenty to see and do before autumn arrives.
Whilst the crowds may have dispersed, there is still lots to see and do in Chamonix at this time of year. In fact it's the perfect time to visit. The weather is usually good, and that means there's still plenty of opportunity to get out and about in the valley, unimpeded by the crowds, and it's definitely easier to get a table in a restaurant and a seat on a terrace.
This is when we like to go trail running, hiking, biking, and climbing, but without the crowds. Plus there's always time for some relaxation when you come to Chamonix.
Read on for a look at what we like to do in resort throughout September.
What's the weather like in Chamonix in September?
The temperatures are only a few degrees cooler than the height of summer, with lows of around 9°C and highs of 19ºC, and on average around 10 days of rain.
---
What's on in Chamonix in September?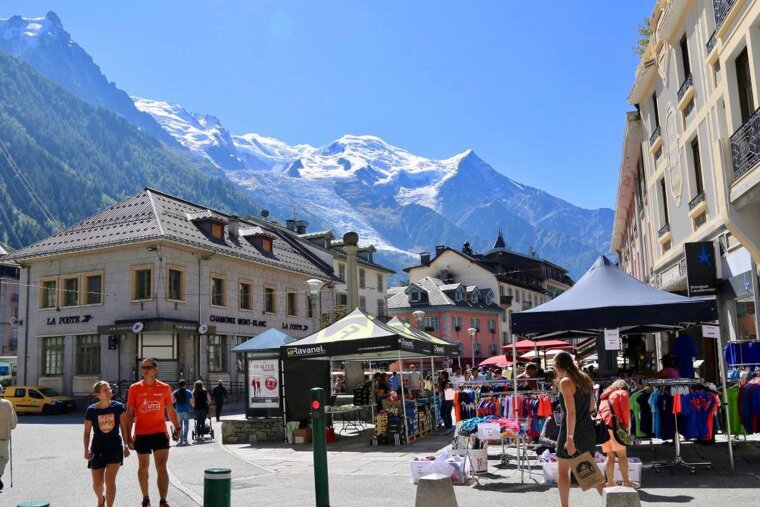 Tour du Mont Blanc Vintage Car Rally
The Tour du Mont Blanc Vintage Car Rally is always a treat to see. Head to Place Mont Blanc, in the centre of Chamonix, where you'll find the vintage and classic cars gathered before they set off on their 400km tour through three countries – France (Haute Savoie), Switzerland (Valais) and Italy (Aosta Valley) – to return to Chamonix. Only cars over 25 years old are allowed to take part.
Braderie
As summer slowly drifts away, shops in Chamonix bring their end-of-season sales out onto the streets at the extremely popular "Braderie". With discounts often half price or more, this is the time to purchase those trail running shoes or the windstopper that you couldn't afford before.
The Trail des Aiguilles Rouges
Just because the UTMB is over, doesn't mean there are no trails to be run. The TAR is a prestigious trail running race in the Chamonix valley that gives athletes some of the most iconic and fantastic views of Mont Blanc. Starting from the town of Chamonix, the route climbs high up into the Aiguille Rouges nature reserve, taking a different path each year. Not for the faint-hearted (or the unprepared), the race covers a distance of 54km and a total ascent of over 4,000m. Top runners can complete this race in around six and a half hours but, for many, it will mean a long day of running lasting between ten to thirteen hours. If you don't want to take part, then supporting the event and watching along the way can be just as fun.
---
Things to do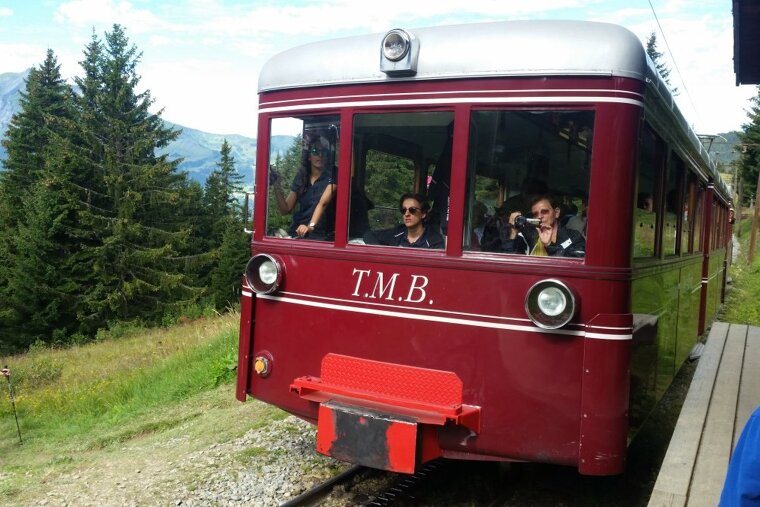 The Tramway du Mont Blanc
Open until the end of September, this trainline is the highest in France and fourth highest in Europe, reaching over 2,000m above sea level. Its three vintage locomotives have charming first names, Anne, Jeanne and Marie, and give you access to the Nid d'Aigle (Eagle's Nest), which at +2,380m is the gateway for mountaineers to one of Mont Blanc's ascents, and offers exceptional views of the Bionnassay glacier.
La Folie Douce Closing Party
La Folie Douce say farewell to the summer season with a bang in Chamonix, hosting a themed party mid to late September. Whatever the theme you can be sure of fantastic food, drinks, and incredible performers to welcome you throughout the day and night. There are usually workshops where you can learn how to mix the perfect cocktails, along with crafts and musical entertainment.
---
More inspiration...
Find more events in Chamonix for the rest of the summer and leading into the new winter season, on our events calendar.
---