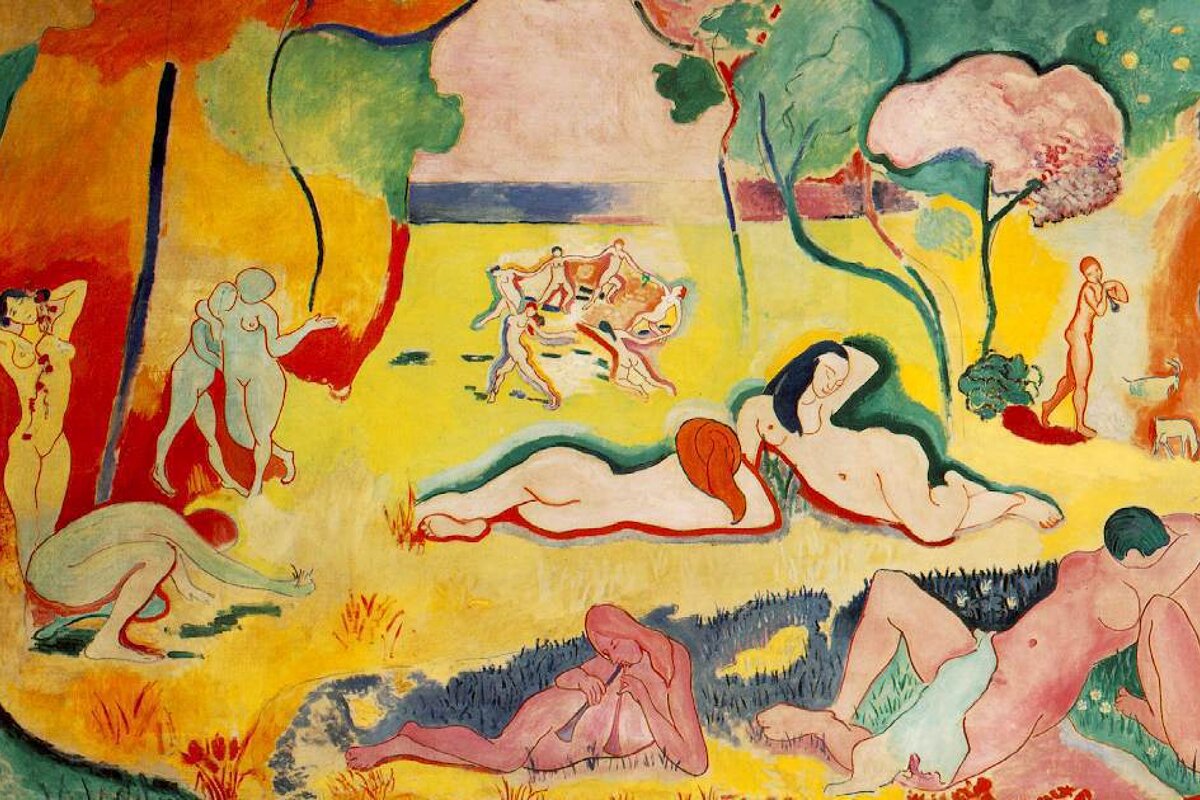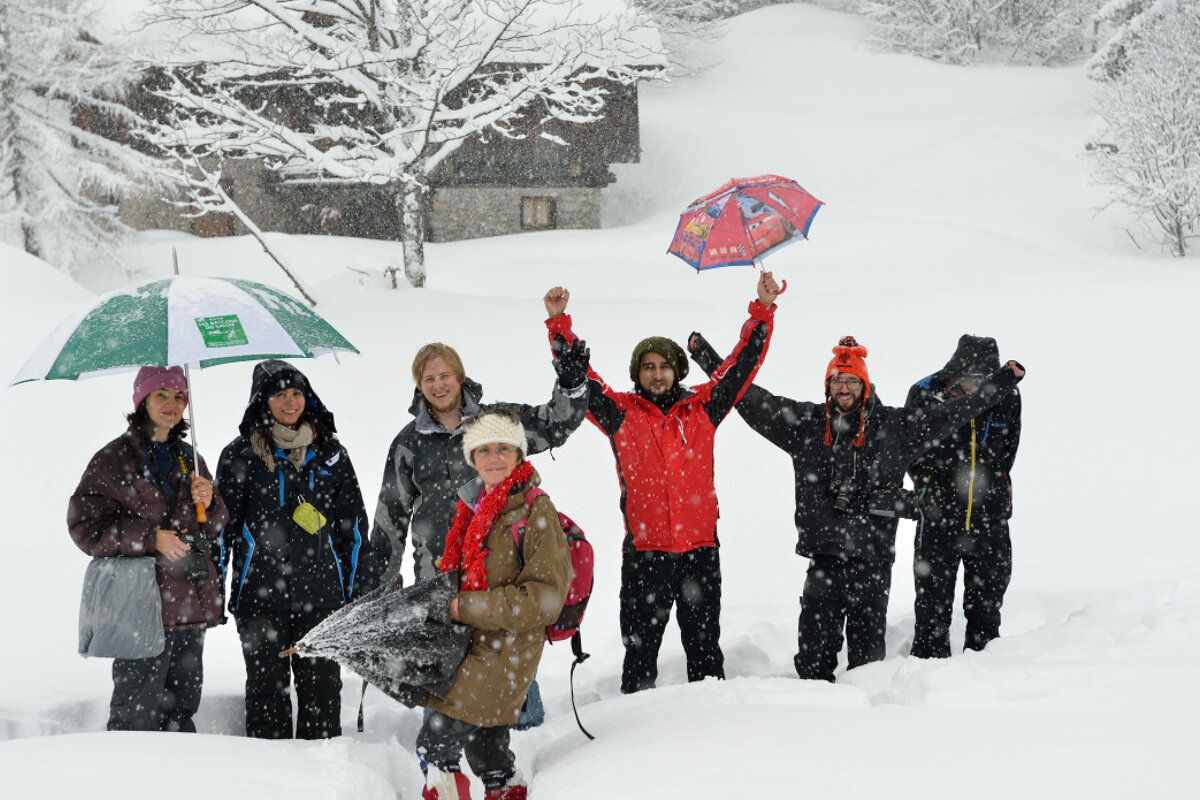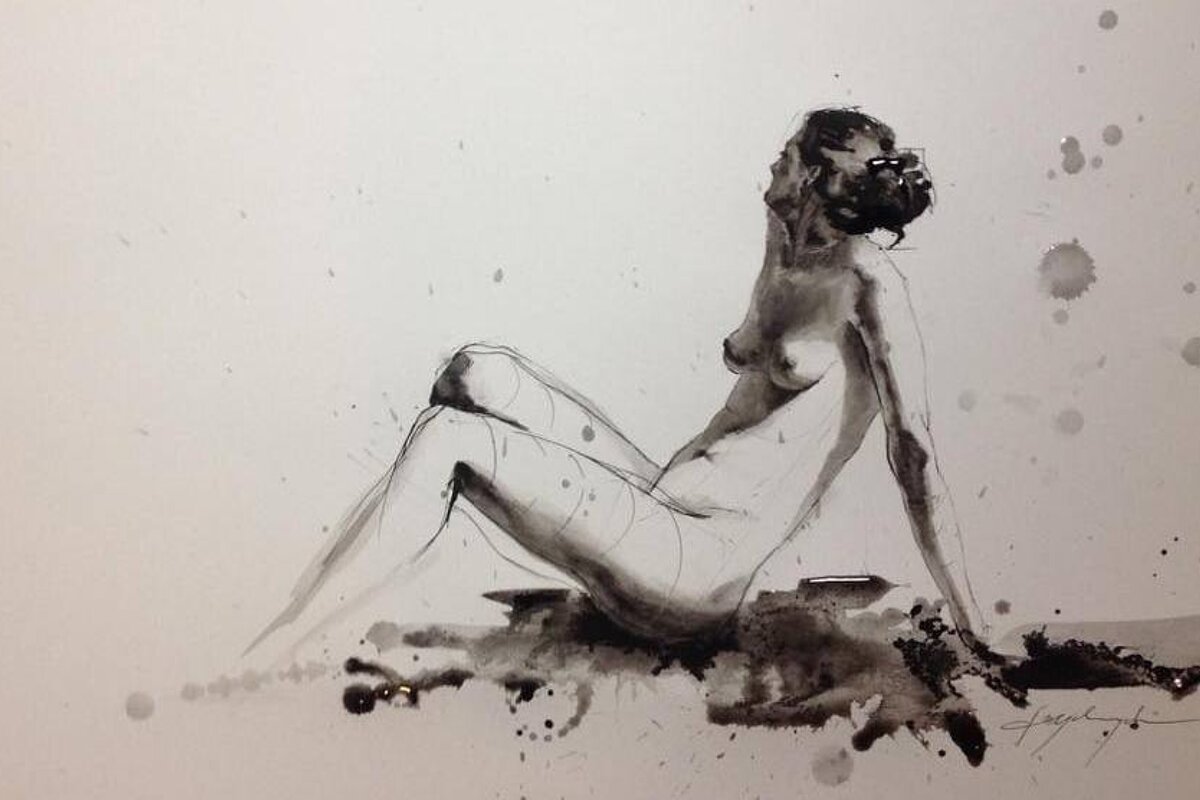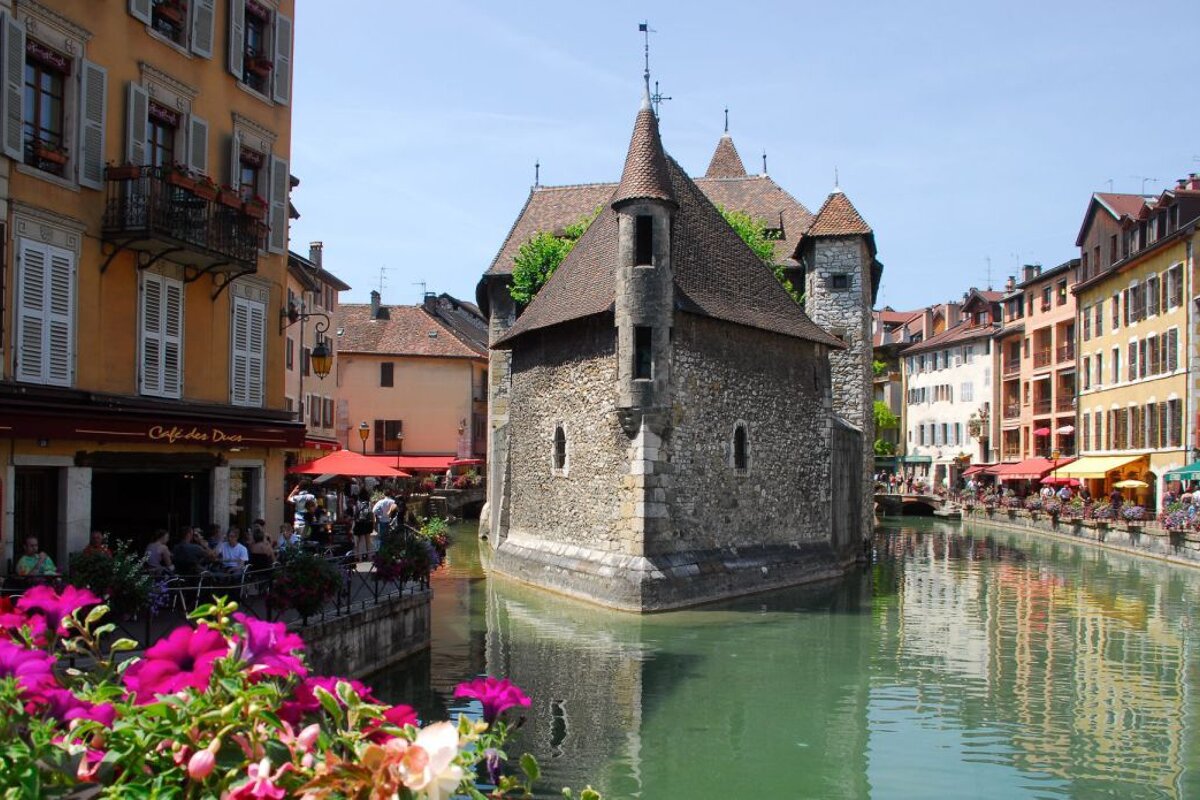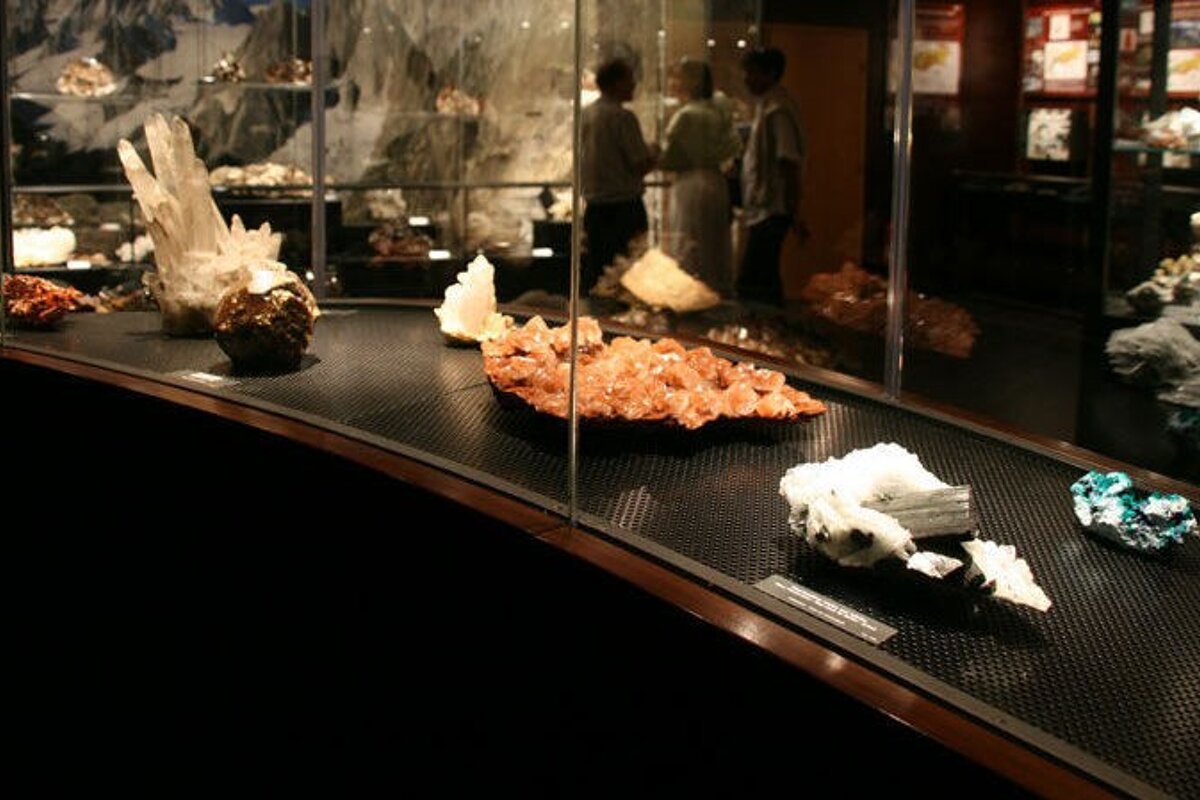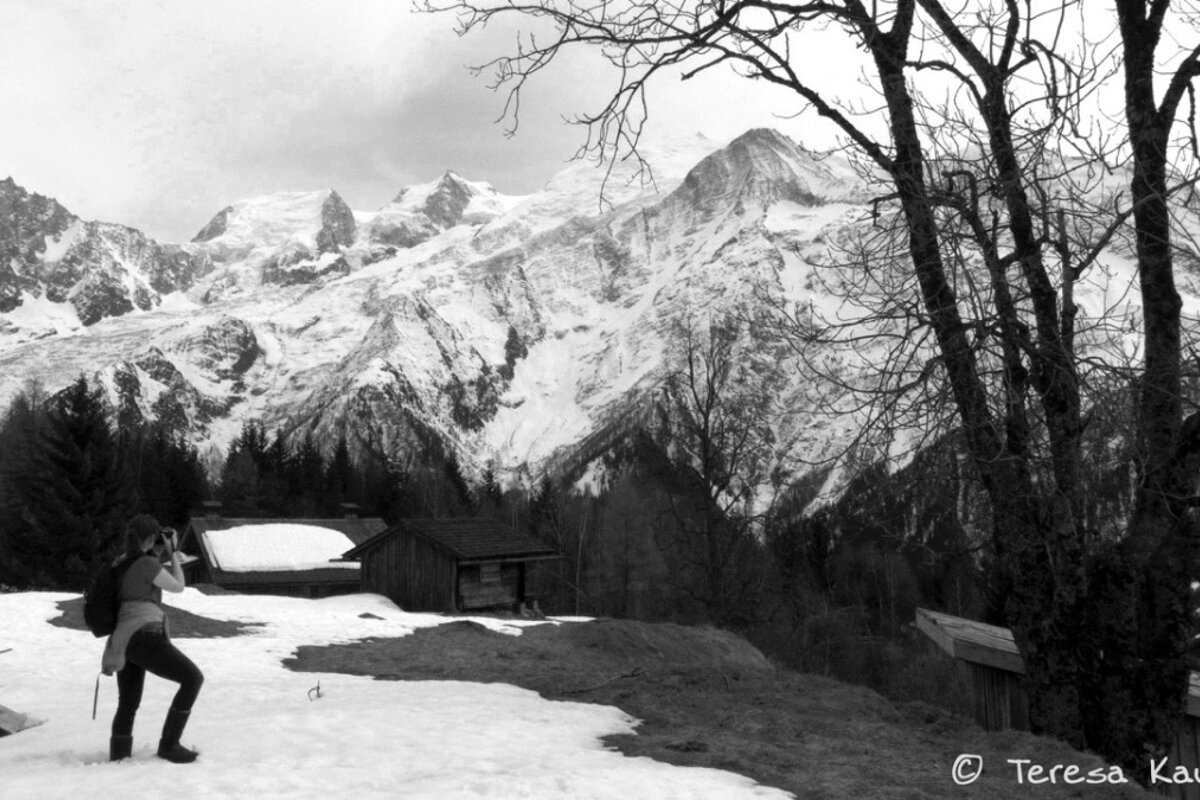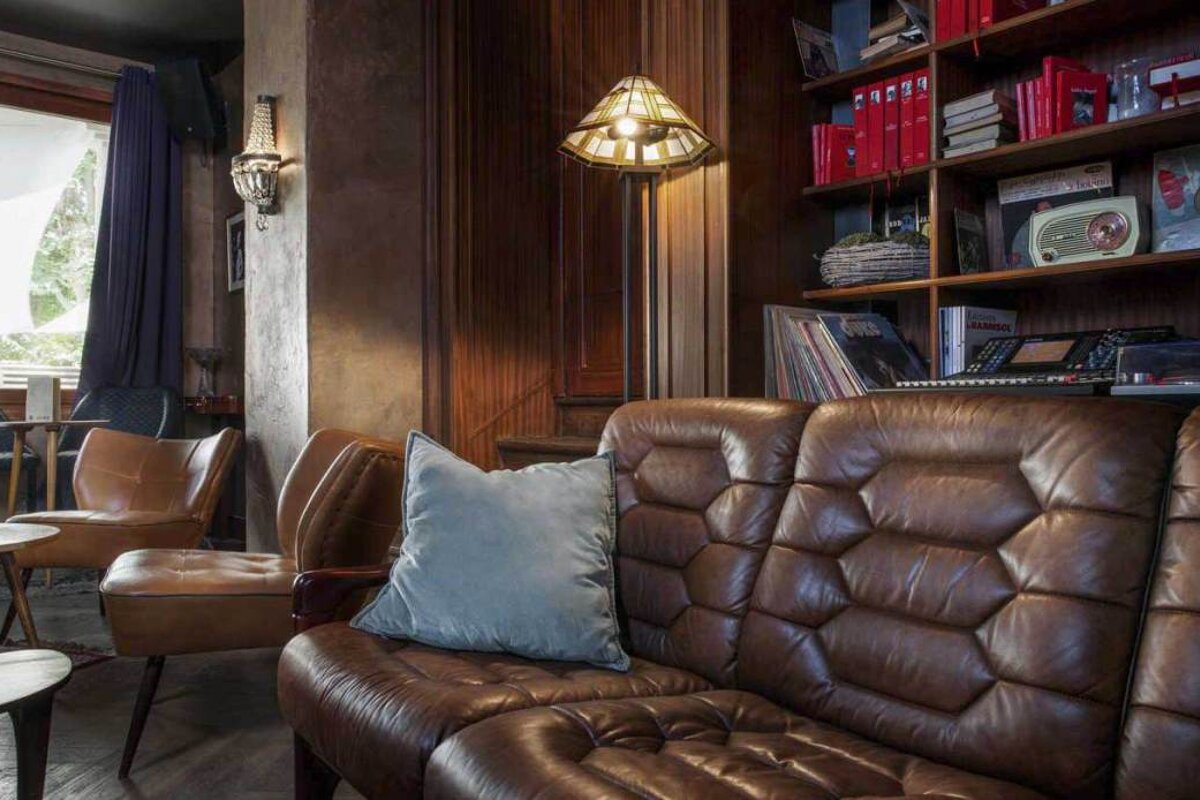 © La Maison des Artistes, Chamonix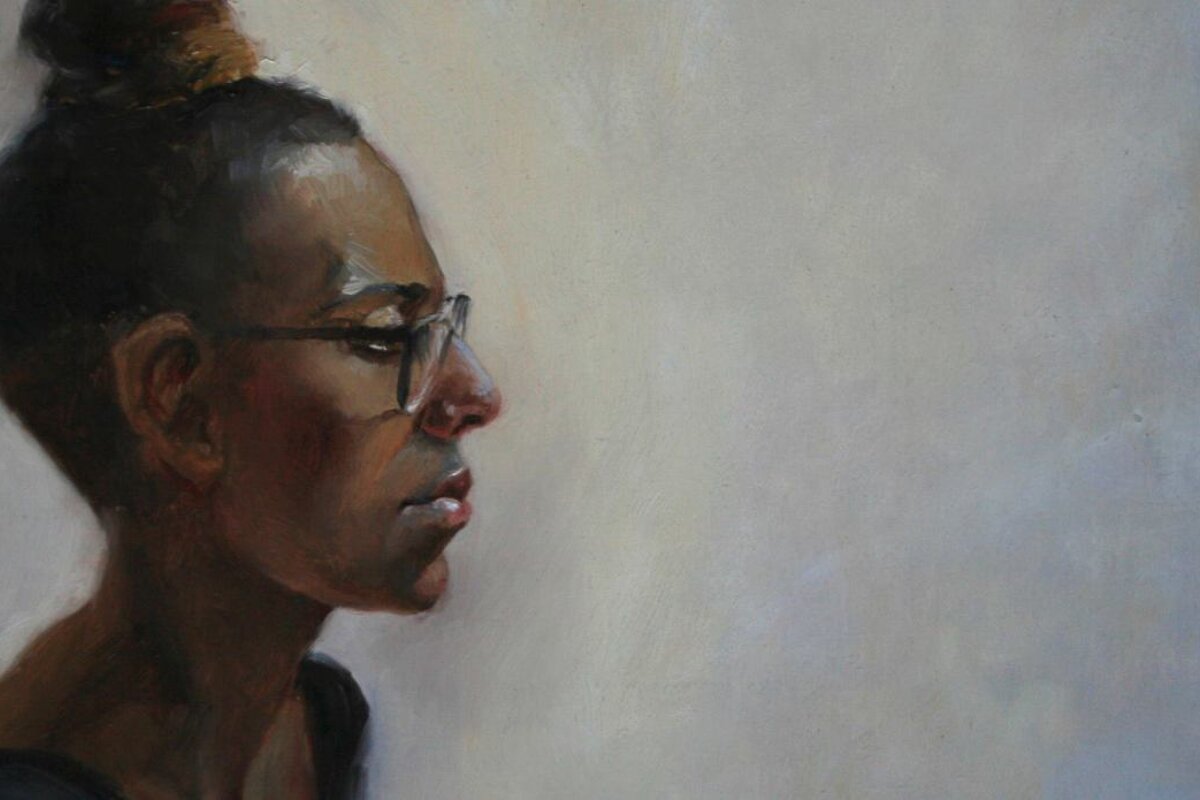 Art & Culture in and around Chamonix
The best galleries, museums, concerts venues & cultural activities
There's much more to Chamonix than skiing and snowboarding - there's also a thriving arts scene with regular exhibitions, workshops, concerts and more.
Furthermore, being right on the border with Italy and Switzerland puts us in the perfect location to soak up a bit of International culture without having to travel very far at all!
Crystal museum & mountaineering exhibit
If you want to be dazzled by some of the biggest and most beautiful crystals in the world then pay a visit to Espace Tairraz. Tucked away behind the tourist office, almost hidden beneath the side of the road is a treasure trove of crystals, many of them discovered in the mountains of the Chamonix valley. From smoked quartz to pink fluorspars, the Espace Tairraz holds an impressive crystal collection as well as a fascinating mountaineering exhibition that tells you all about the early pioneers and the many expeditions, first ascents and record-breaking feats that have happened over the years. Entry to the Espace Tairraz is discounted with your Carte d'Hote or free with the Mont Blanc Unlimited lift pass.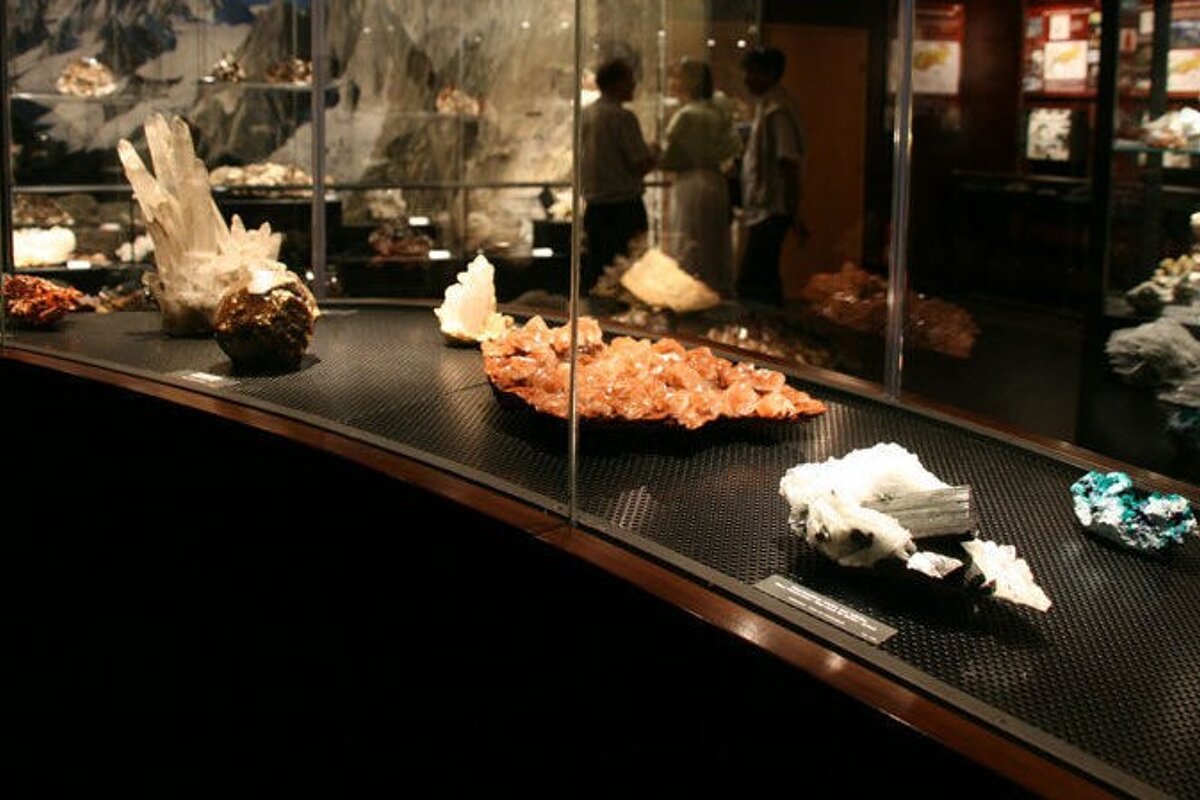 ---
Alpine Museum
Housed in a grand old building that dates back to the beginning of the 20th century, the Musee Alpin has a charming collection of alpine artefacts. The museum tells the tale of Chamonix starting with the early days of mountaineering, through the development of tourism, up to the building of the cable cars. The walls are covered with paintings and photographs that chart Chamonix through the ages and there are plenty of interesting items to look at. Ask at the entrance for an English guidebook as all the descriptions are in French! Entry to the Alpine Museum is discounted with your Carte d'Hote or free with the Mont Blanc Unlimited lift pass.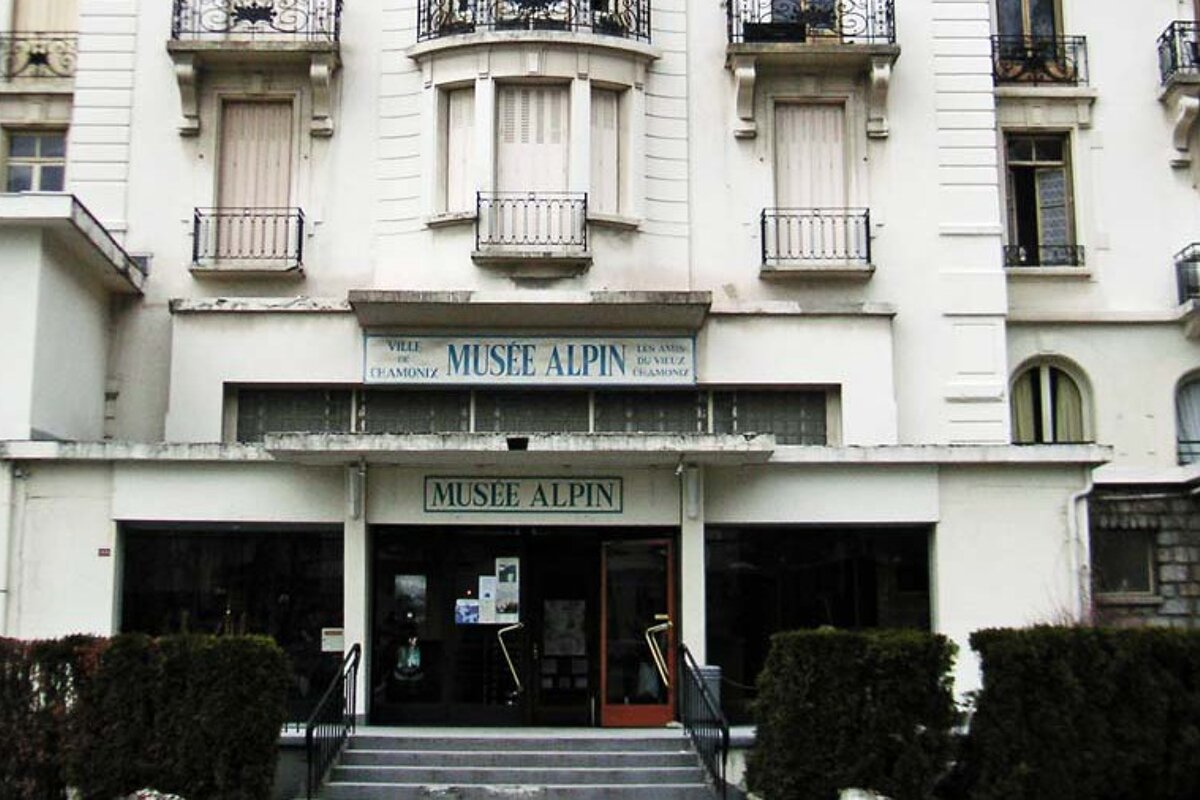 ---
Local heritage
Tucked away on the Rue des Moulins is the Maison de la Mémoire et du Patrimoine - the house of memory and heritage. In here you'll find lots of charming old photos of Chamonix back in the days when ladies scaled Mont Blanc wearing crinoline dresses and chaps never ventured up a mountain without the entire contents of their wine cellar and a full dining service complete with candelabras strapped to the back of a mule. This fascinating old archive also contains documents, books, audio recordings and video footage. Guided tours can be booked and there are regular workshops and presentations held throughout the season.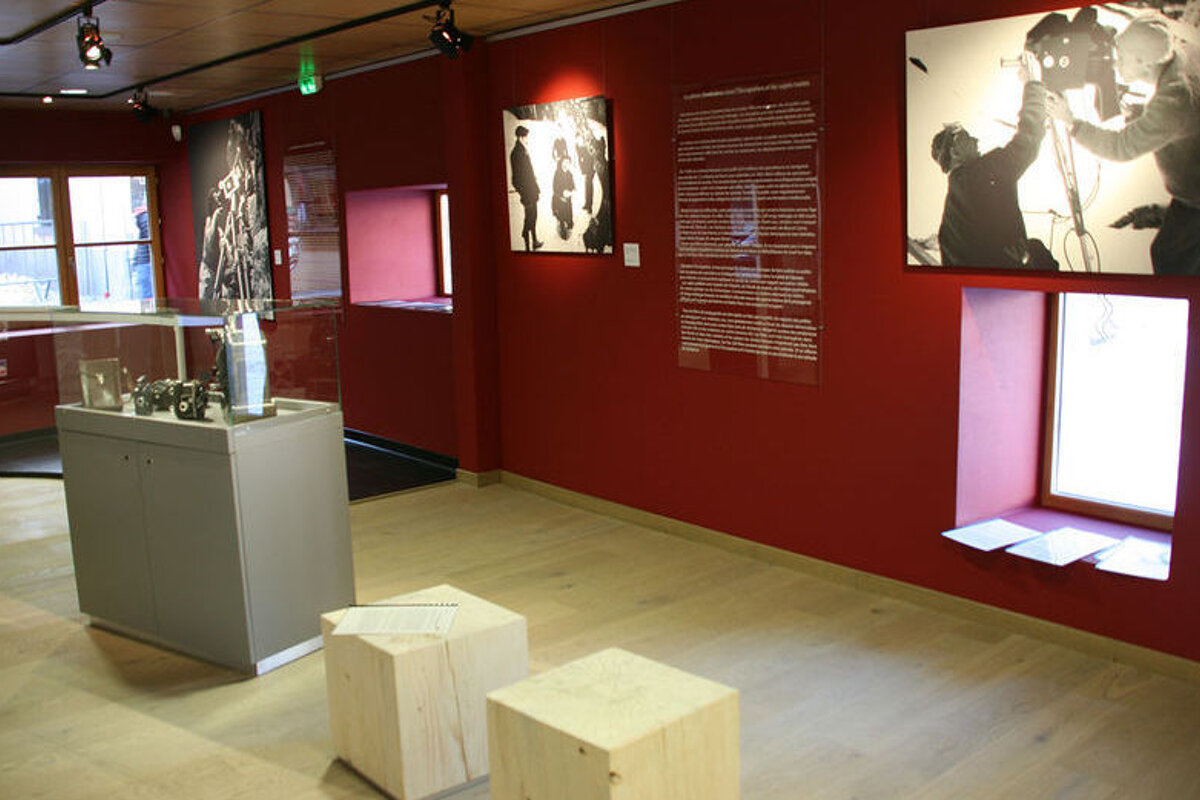 ---
Photography
Photographers will be overcome with inspiration when they see the spectacular views and beautiful landscapes of the Mont Blanc valley! Teresa Kaufman is a professional photographer and Chamonix discovery guide who runs regular walking tours around the nooks and crannies of Chamonix - she's knows the valley, and it's secrets like the back of her hand and will show you the very best places to capture interesting and unique images. For budding wildlife photographers, the Parc de Merlet holds occasional photography workshops where you can snap beautiful alpine creatures such as marmots and bouquetins in their natural environment. Places are limited, so enquire in advance if you wish to take part.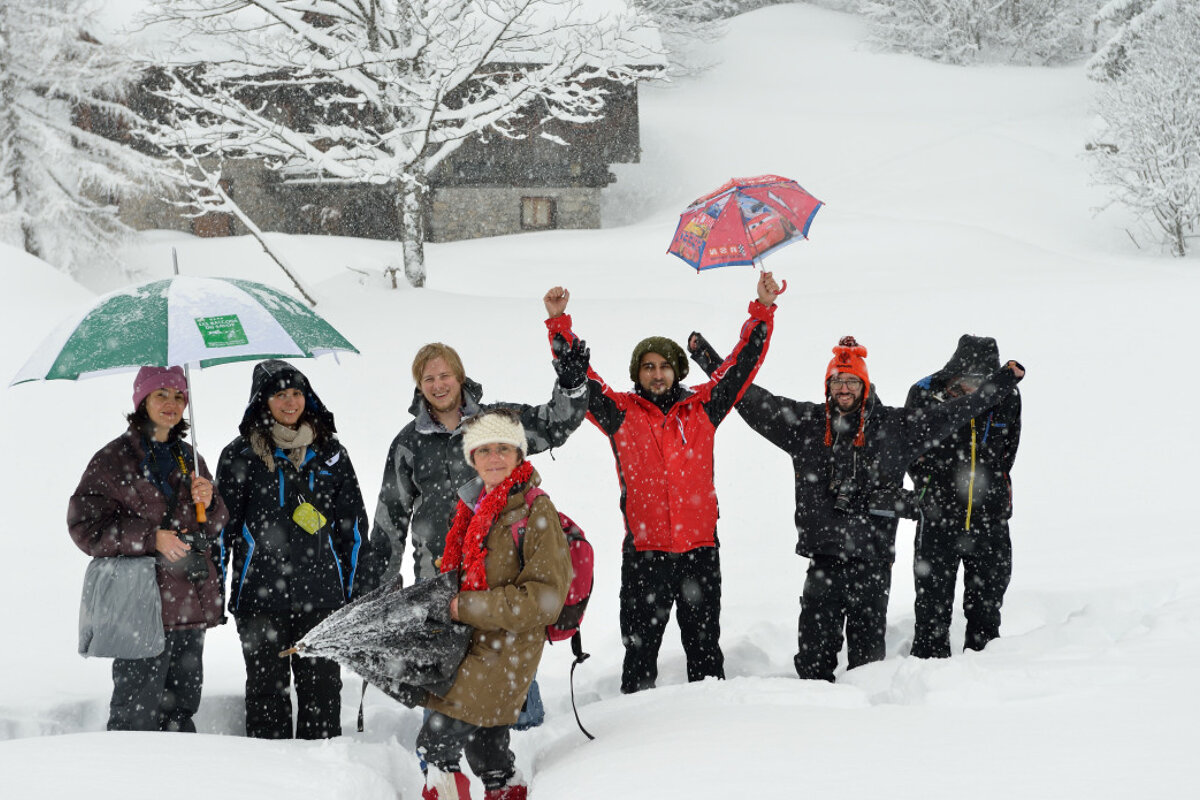 ---
Art Classes
Every Tuesday evening from 6pm a group lead by artist Sylwia Pwydych gets together for a life drawing session. All abilities are welcome and the group is very international, so don't worry if your French isn't up to scratch! Living Chamonix also run art classes for children and adults in Argentiere in winter.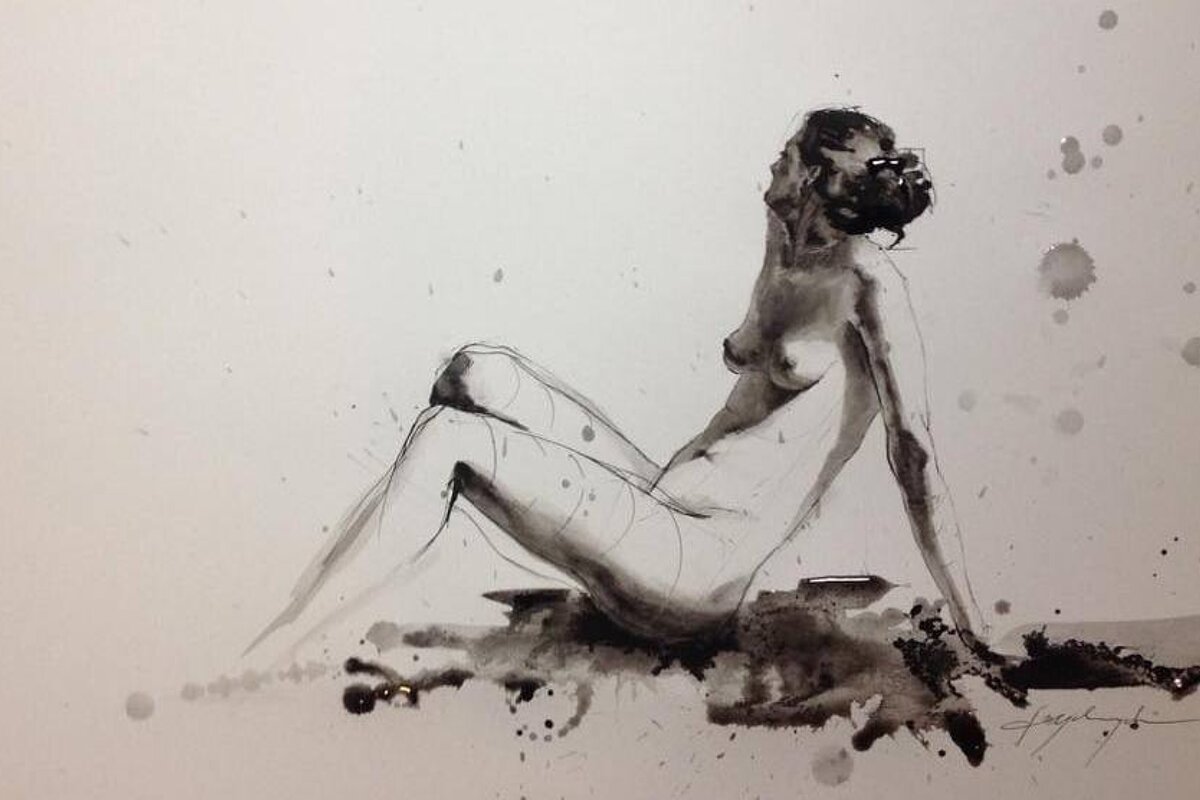 ---
Concerts & performances
If you prefer your culture to be more of the foot-tapping kind then there are a number of venues in Chamonix where you can catch some live music. The Maison des Artistes is a very hip jazz club in a beautifully restored historic house, as well as hosting regular jam sessions with excellent international musicians, they also have a recording studio and workshop for music students to use. The Maison de Jeunes et de la Culture (MJC) put on a varied and interesting programme of live music, theatre and various performances. The line-up is always eclectic and can include everything from nomadic African music to mime artists and just about everything in between. Espace Olca in Les Houches is a great venue for everything from film screenings, to DJ concerts, to photography exhibitions.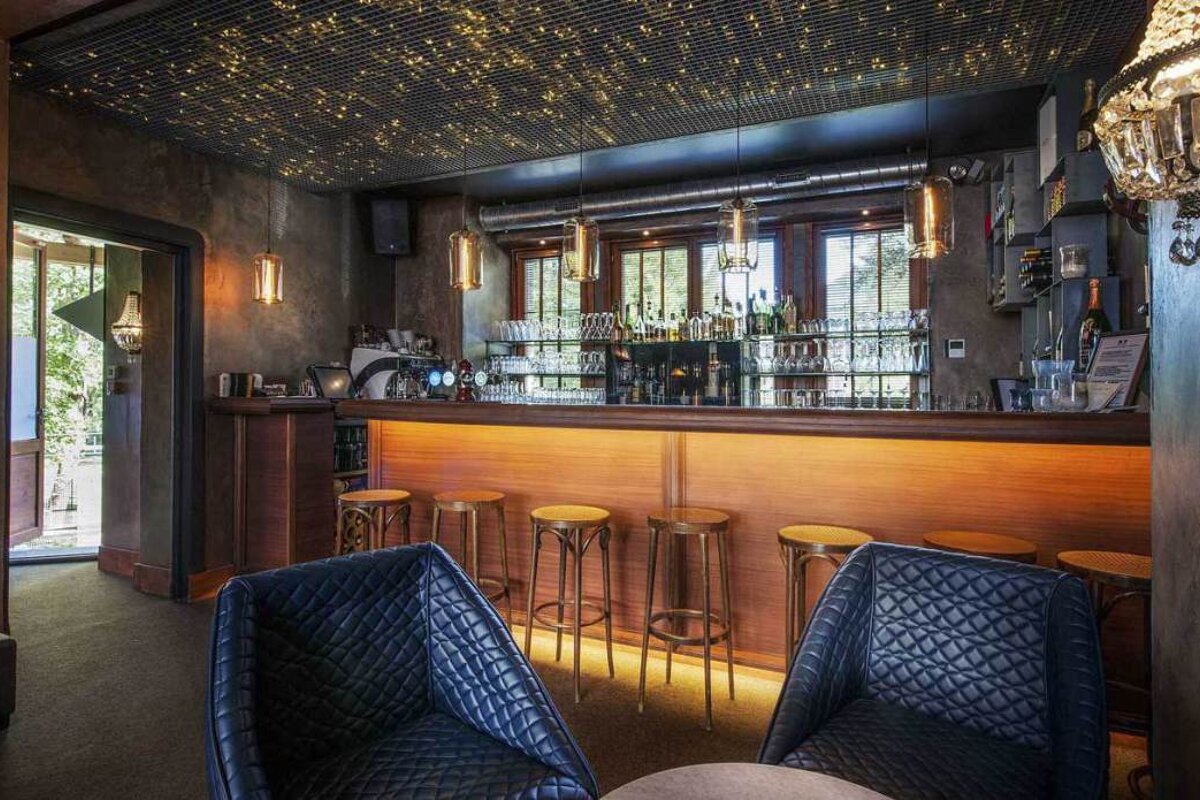 ---
Art exhibition, car museum and sculpture
Taking the train over the Swiss border to Martigny is a wonderful experience in itself but once you are there be sure to check out the Fondation Pierre Gianadda. As well as a permanent collection of European art including a space dedicated to Marc Chagall, they also host regular exhibitions of renowned artists, as well as a vintage motor car museum. Out the back of the gallery you can wander amongst the weird and wonderful shapes in the sculpture garden, or take a walk down to the Roman amphitheatre. The fondation also has an impressive collection of Roman artifacts that have been found in the area.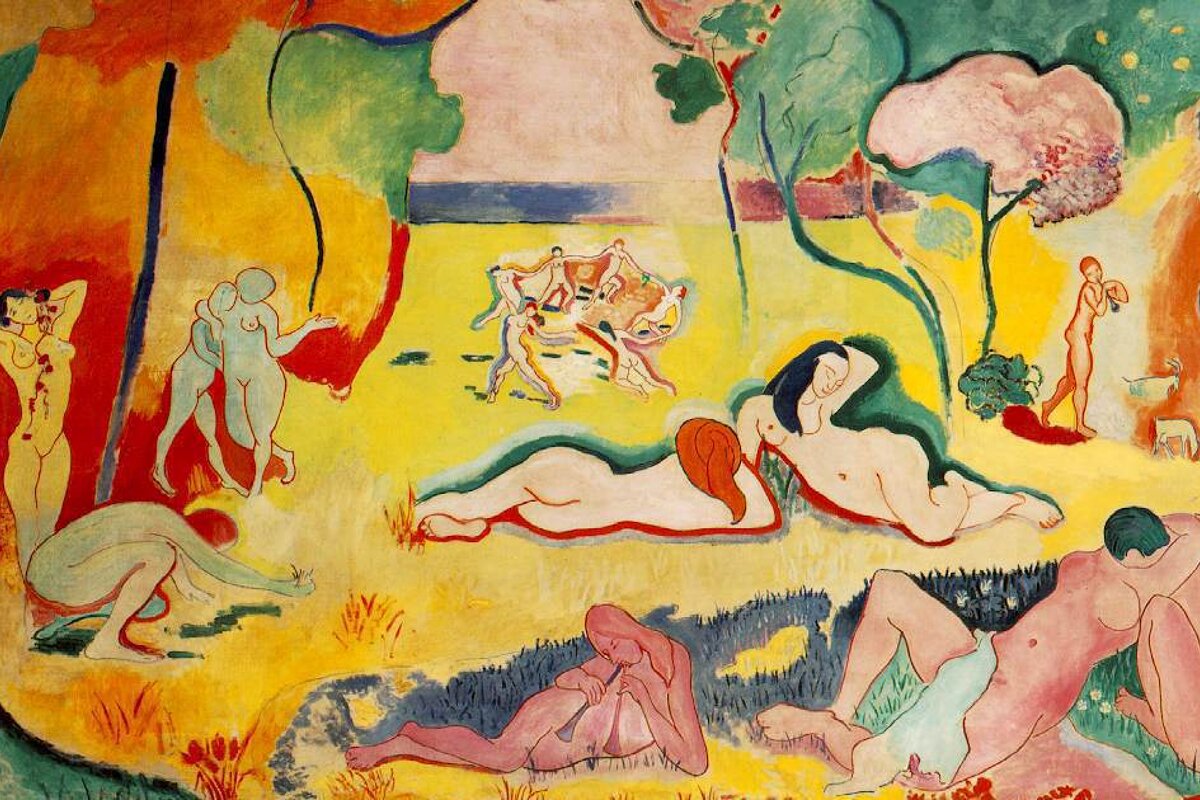 ---
Roman Ruins
Archaeology buffs should also head to Aosta to see the Roman ruins there. Ancient walls, towers, arches and gateways can be seen in the centre of the town, as well as the remains of a Roman theatre. The site has been equipped with walkways and viewpoints so that you can enter amongst the ruins without damaging them. The town of Aosta itself is also very historic, with lots of medieval buildings and charming old streets to stroll around. Regular buses run from Chamonix to Aosta and back throughout the winter and summer seasons, stopping at the charming town and ski resort of Courmayeur along the way.
---
Medieval Annecy
Annecy is a beautiful old town just an hour's drive from Chamonix, with one of the most charming old towns you'll ever see. Dubbed "Venice of the Alps" the town has a number of waterways running through it, criss-crossed by old stone bridges, the centre piece of which is the old prison. Sitting on an island in the centre of the old town and somewhat romantically named "Le Palais de l'Isle", the prison dates from the middle ages and has the appearance of an ancient fortress. It is now a museum where you can go inside and find out about the history of the area. Annecy is also great for shopping and eating, so it ticks all of our day trip boxes. Hire a car to get there or take the train.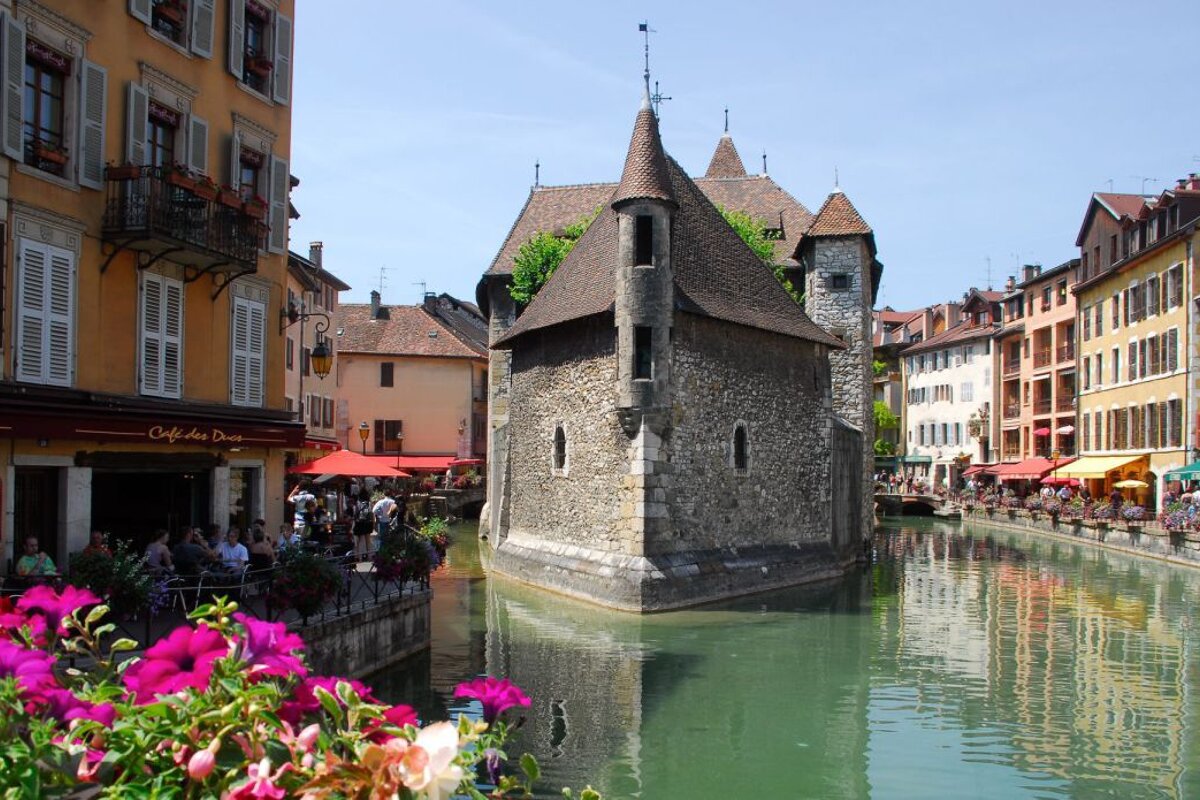 ---
Chamonix Museums & Galleries
You can find details and opening hours of all related places of interest on our Best Museums & Galleries in Chamonix page.