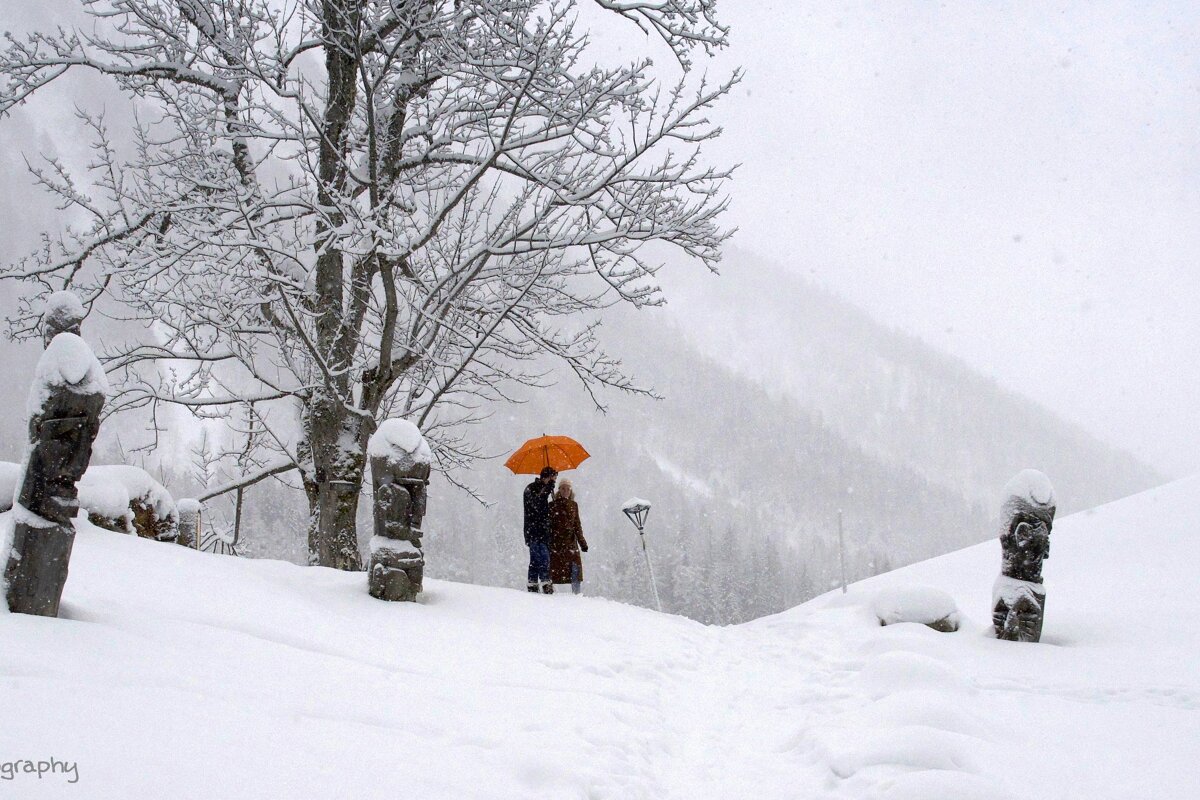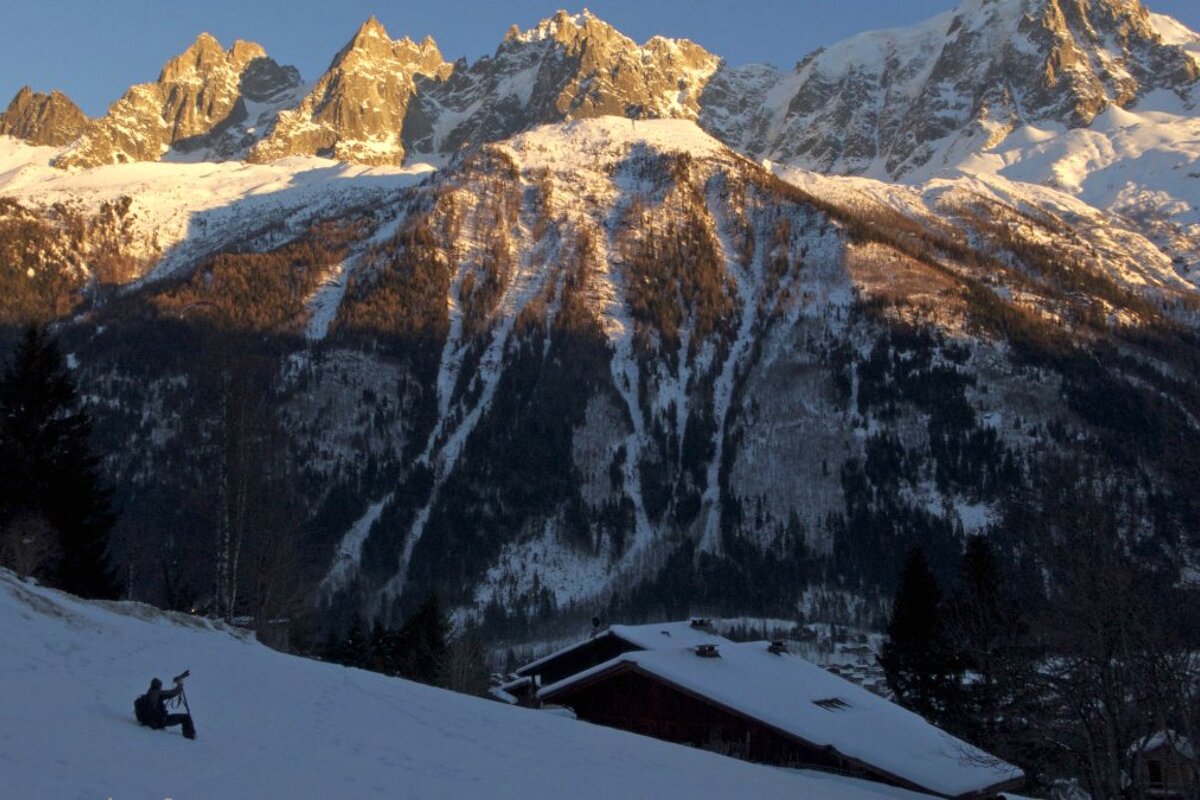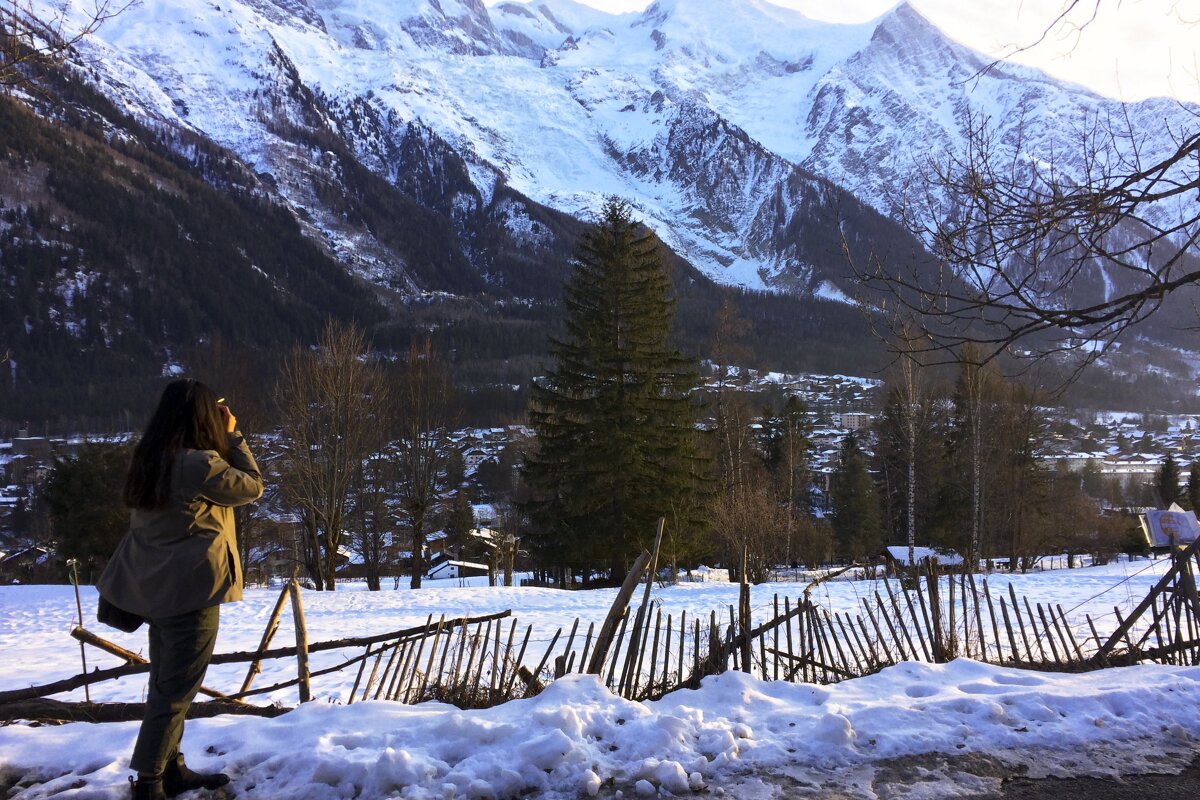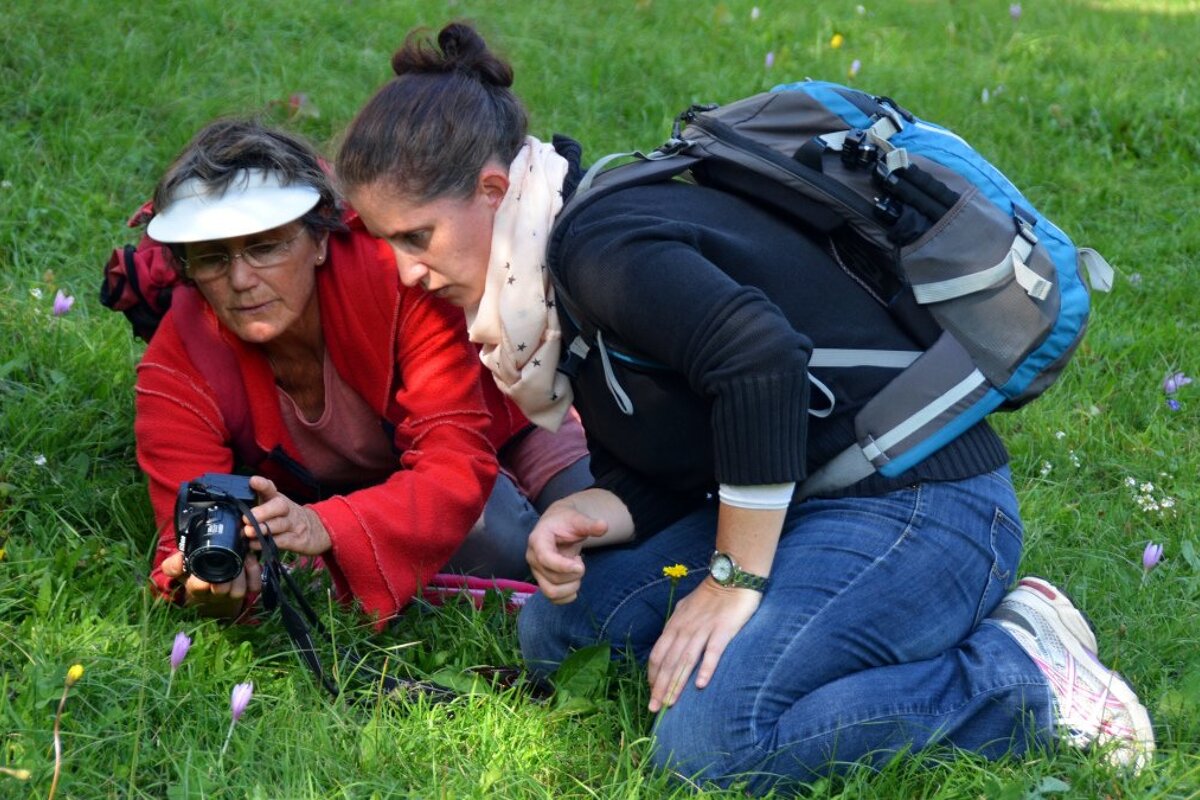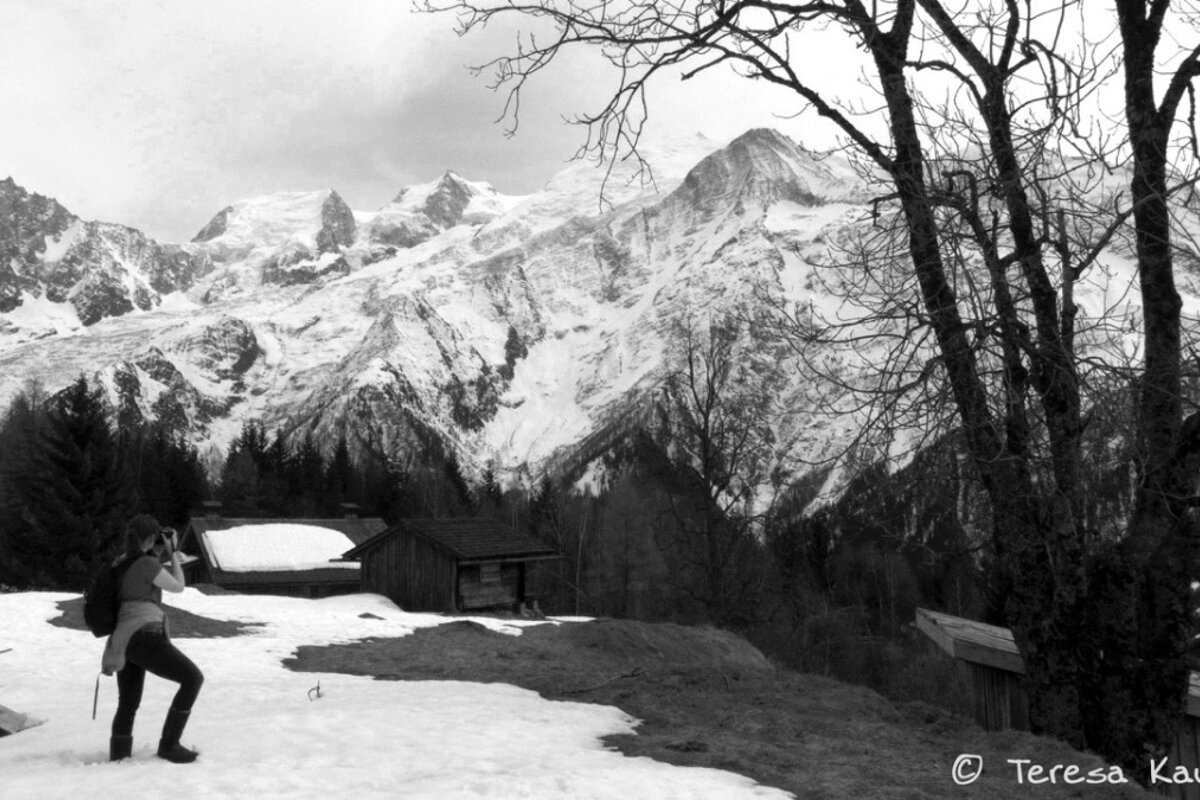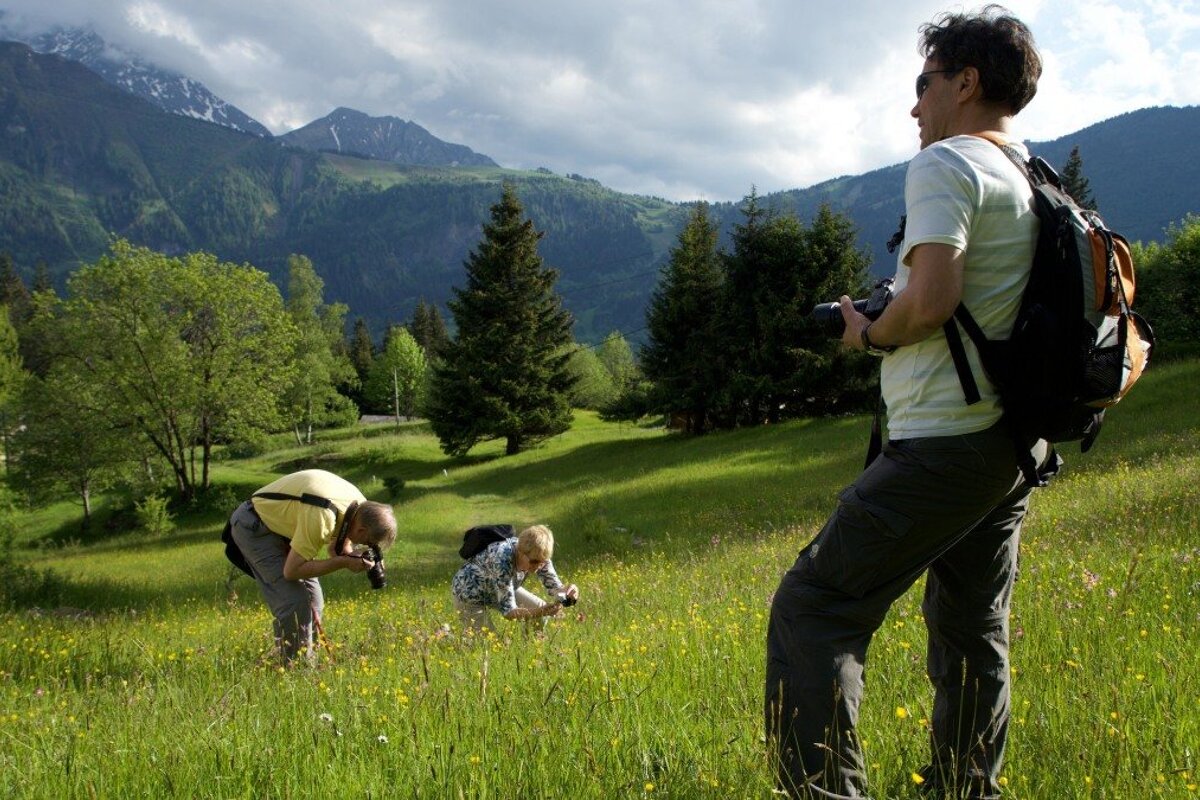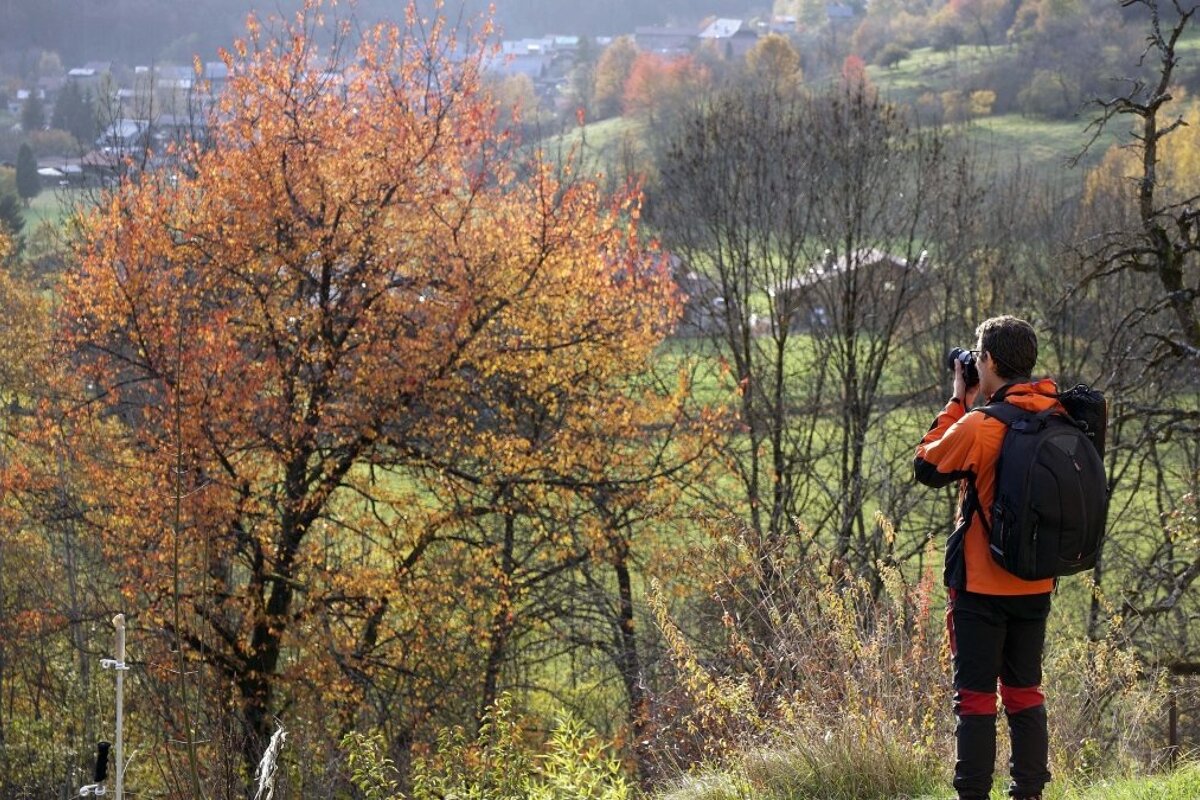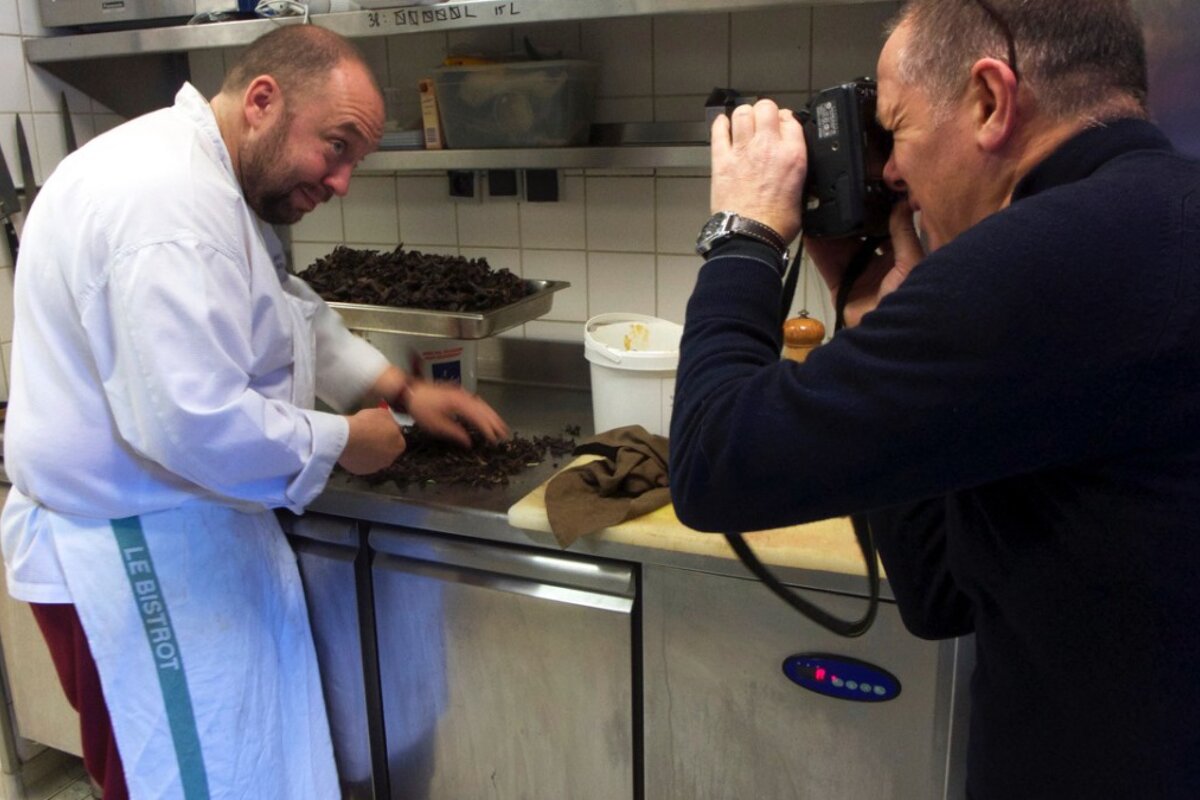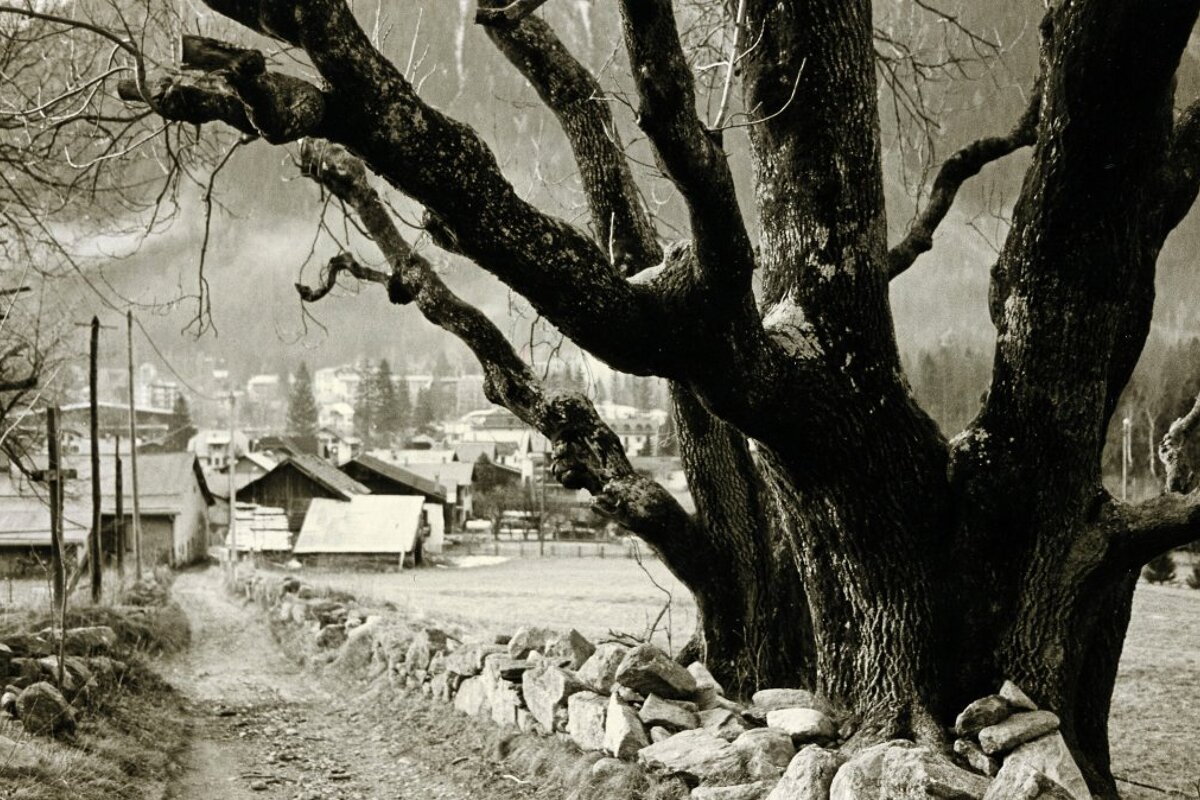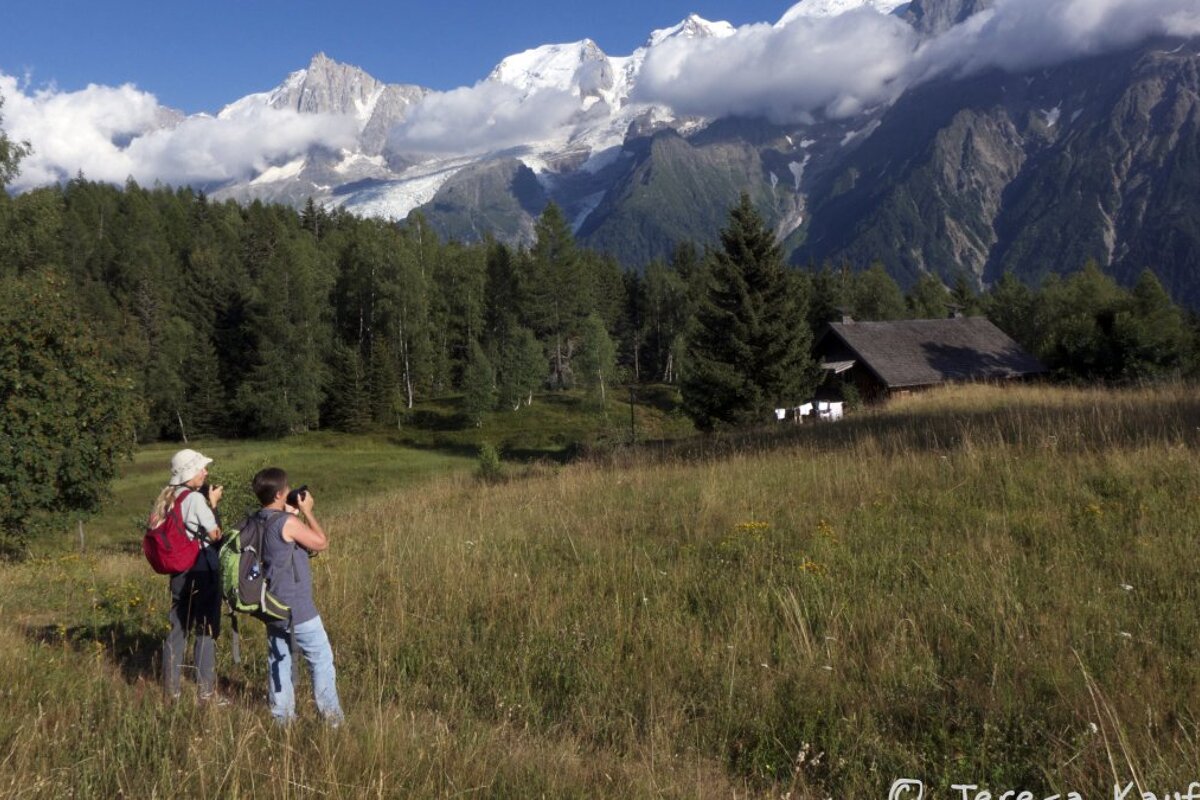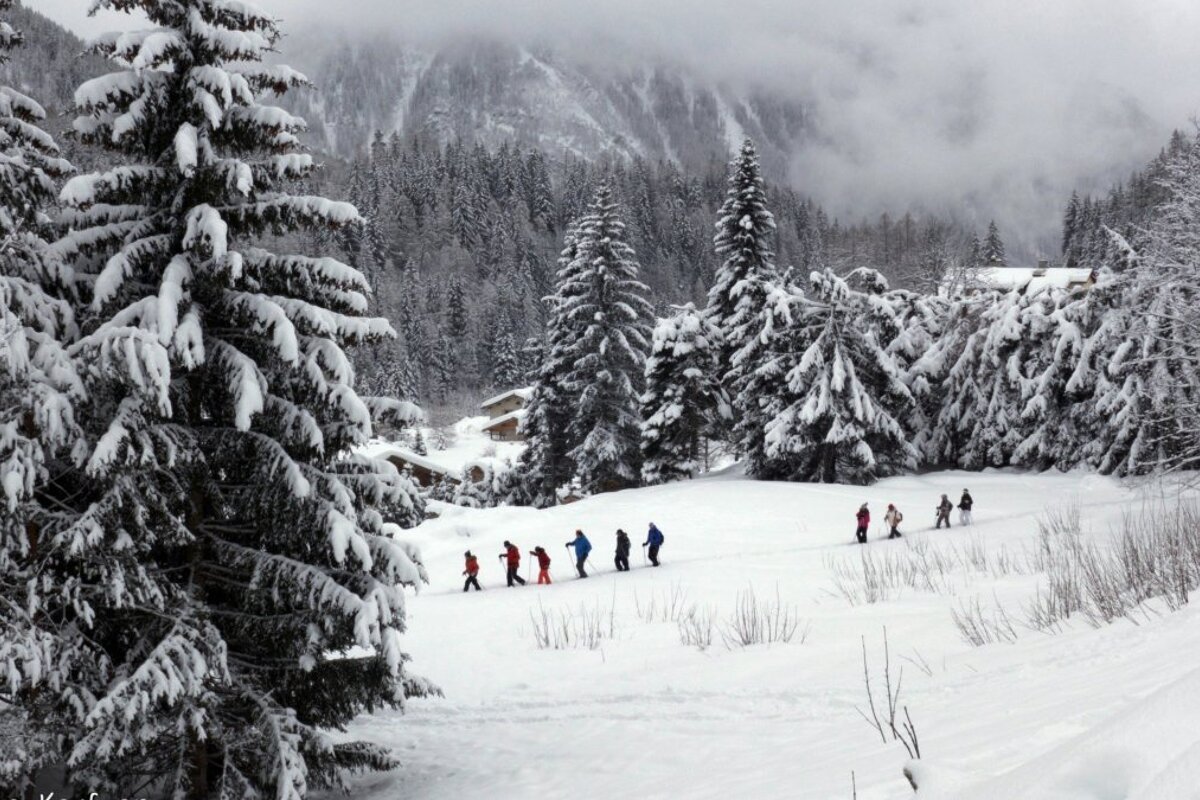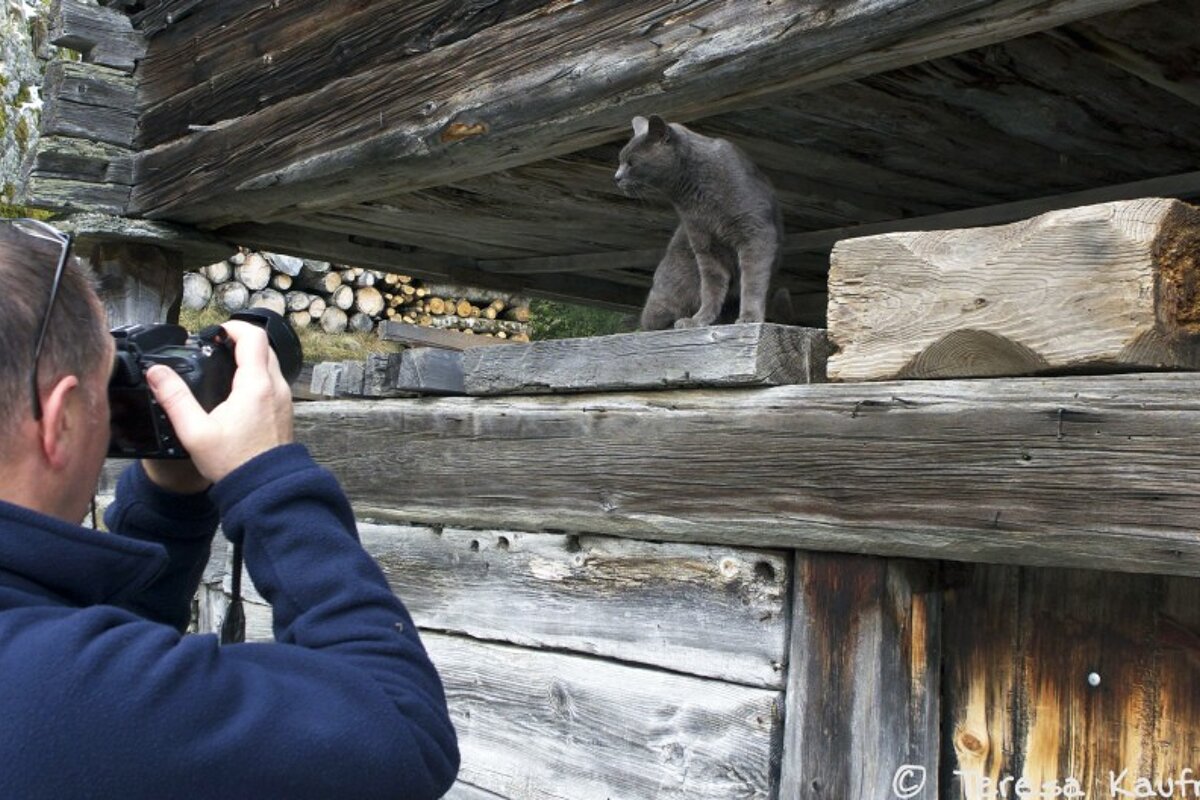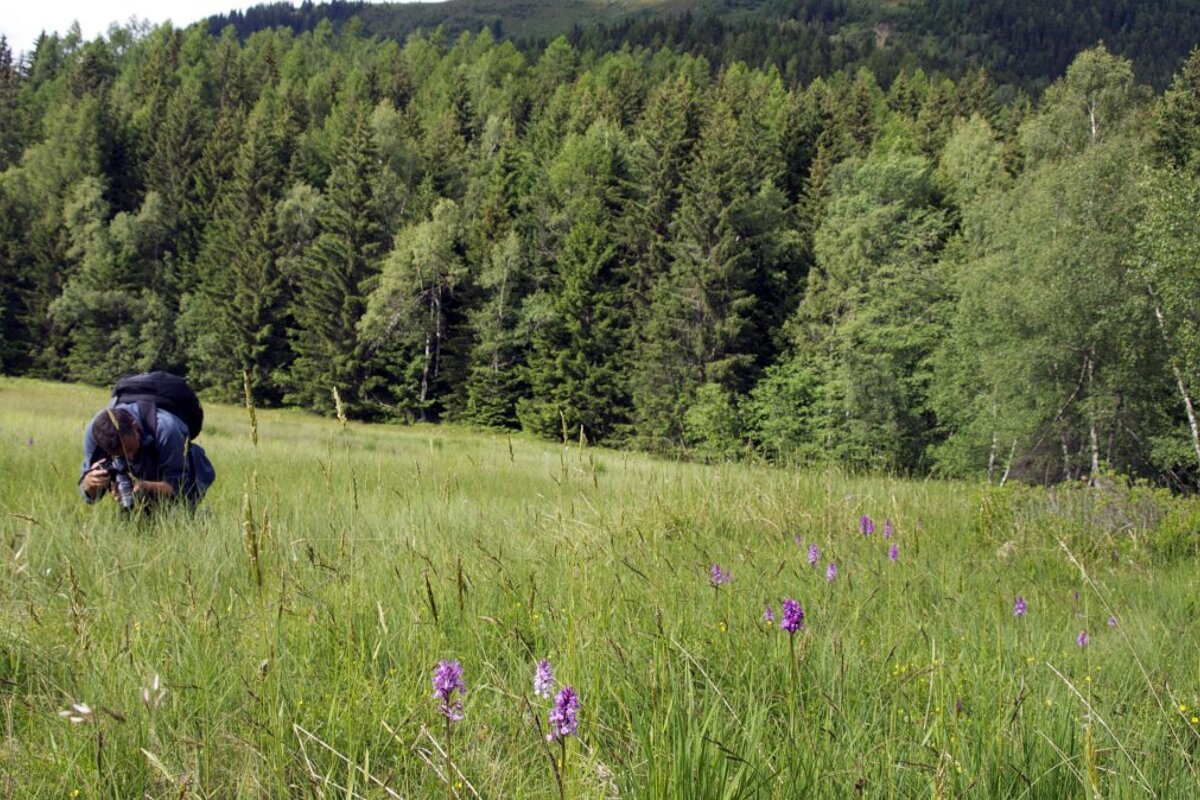 Teresa Kaufman Outdoor Photography Classes, Chamonix
Outdoor hands-on photo instruction in the Chamonix Valley with photographer Teresa Kaufman
'The best photo class you will ever take', is Teresa's bold strapline for her unique photo walk classes, which take place in the incredible outdoors of the Chamonix Valley and offer an opportunity to photograph the major mountains and viewpoints.
There is no better classroom to experiment with light, speed and composition. You will learn photography while discovering the scenery, meeting the locals, tasting the specialties…
Teresa's style of instruction is designed to help you:
find your own personal logic to unravelling the mysteries of your digital camera.
get over the obstacle course of technical photography by learning the tricks of the trade.
And if you are already an expert, or if you know your camera like the back of your hand, then you can take advantage of Teresa's knowledge of:
where to get the best shot...
in the best light...
at the best time of day
The classes:
are private or semi-private with a maximum of two people
last around 3h-3.5h
are also great for discovering the valley with your smart-phone
Watch this
Visitor comments
"Whether you're looking for some help to improve your photographs or just want to ensure you have some nice pictures of Chamonix to take home, a half-day lesson with Teresa is a great idea. She's kooky, easy going, offers guidance without being dogmatic and is just a fun companion for a few hours." - Trip Advisor
"I recently took a photography class/walking tour with Teresa through Vallorcine, France, because I wanted to brush up on my photography skills. I certainly got that -- and more. Our tour started in Chamonix's farmers' market, and I jokingly referred to her as the "Mayor of Chamonix", because everyone came up to say hello to her! I learned so much about photography in that first 30 minutes. She immediately reconfigured my camera settings in a way that made complete sense. Why didn't I think of that? In addition to figuring out the right exposure, she talked a lot about the importance of framing. We discussed how to tell a complete story through a series of photos. And she really opened my eyes to the art of anticipation; learning to observe your subject and take the photo a split second before the perfect moment occurs. Later, on our drive to Vallorcine, she regaled me with stories about Chamonix's history, both past and present. What a talented storyteller she is! Even though I had already been here a week, her vast knowledge of the area really filled in the gaps between being a tourist and really "knowing" a place. Our walk through Vallorcine was amazing. Once again, it seemed Teresa knew everyone and that gave us access to all kinds of people and situations that I would've been too shy to seek out myself. What I love about Teresa is her ability to adapt to whatever comes up. We spent a long time photographing a group of boys we came across doing jumps on their bikes. Then we just happened upon a herd of fighting cows, and Teresa matter-of-factly marched right through them. No big deal! The whole day was an adventure like that. I highly recommend Teresa's tours, whether you're looking to learn more about photography OR if you just want to learn more about Chamonix. It was truly a unique and memorable experience, and I left wishing there were Teresa Kaufman's in every corner of the planet. Thank you!!" - Trip Advisor
Location