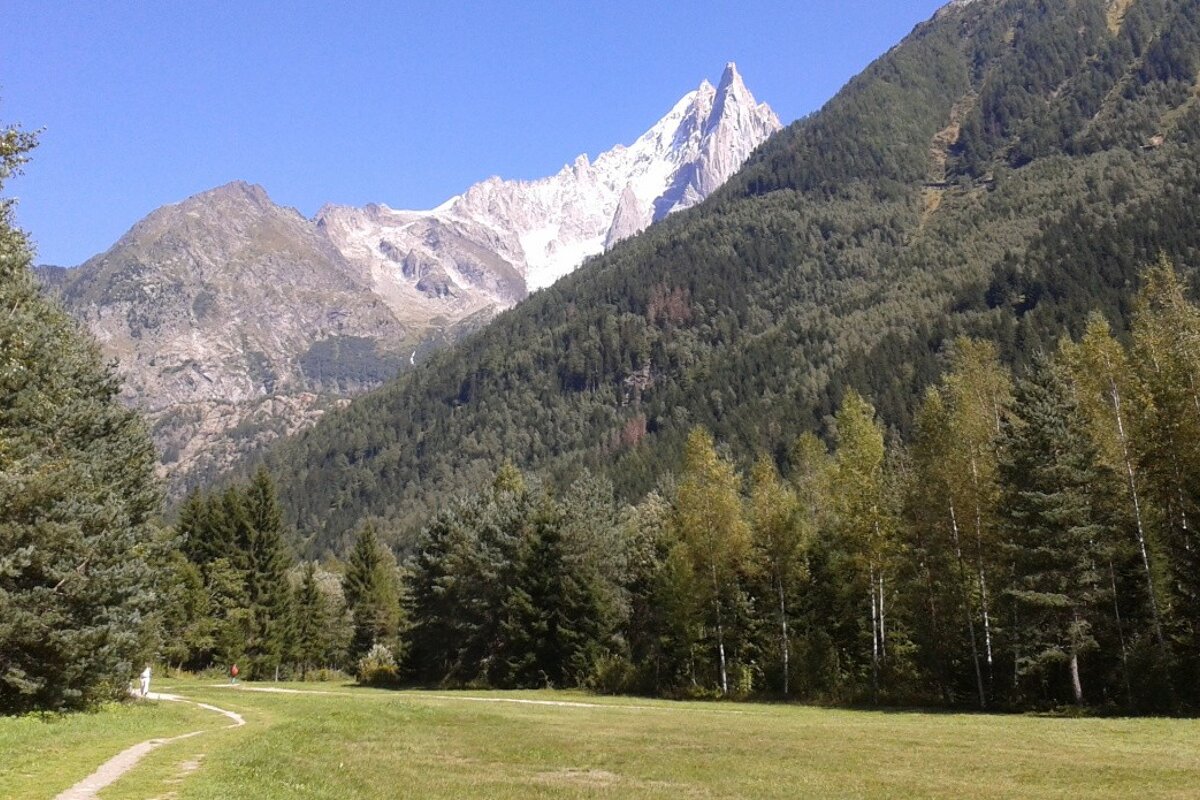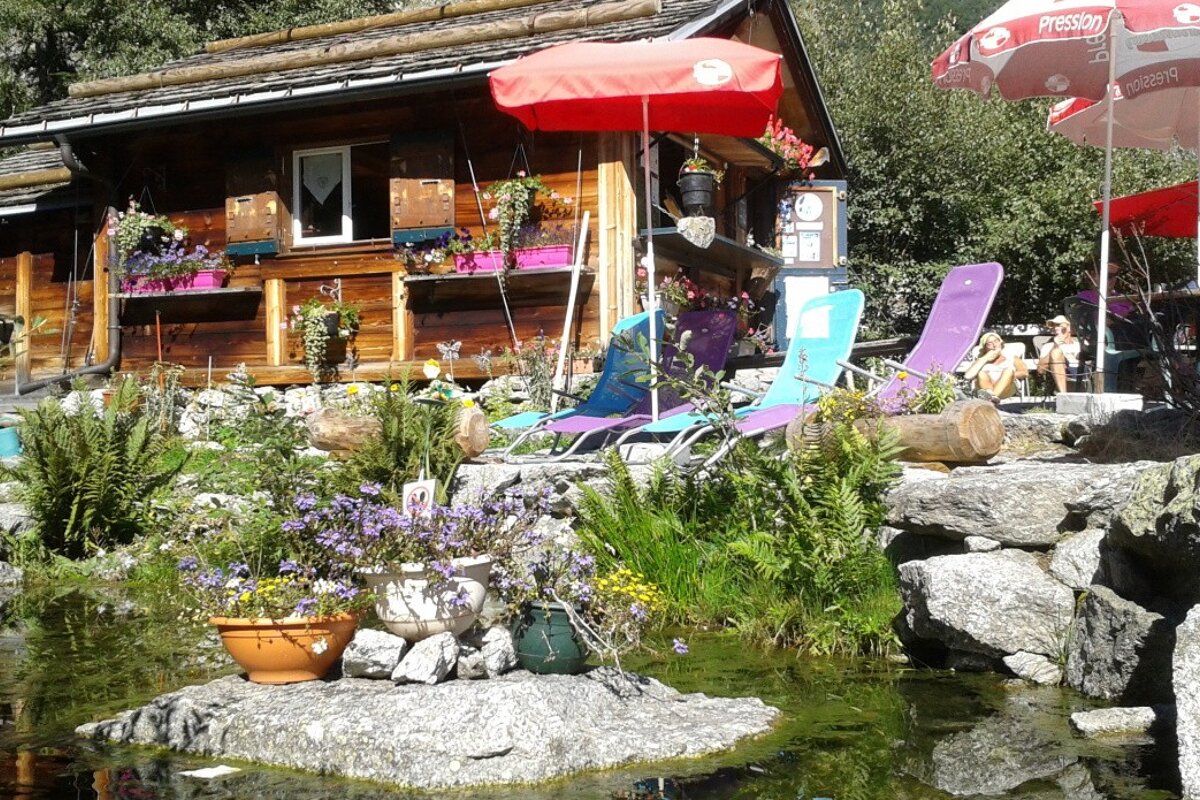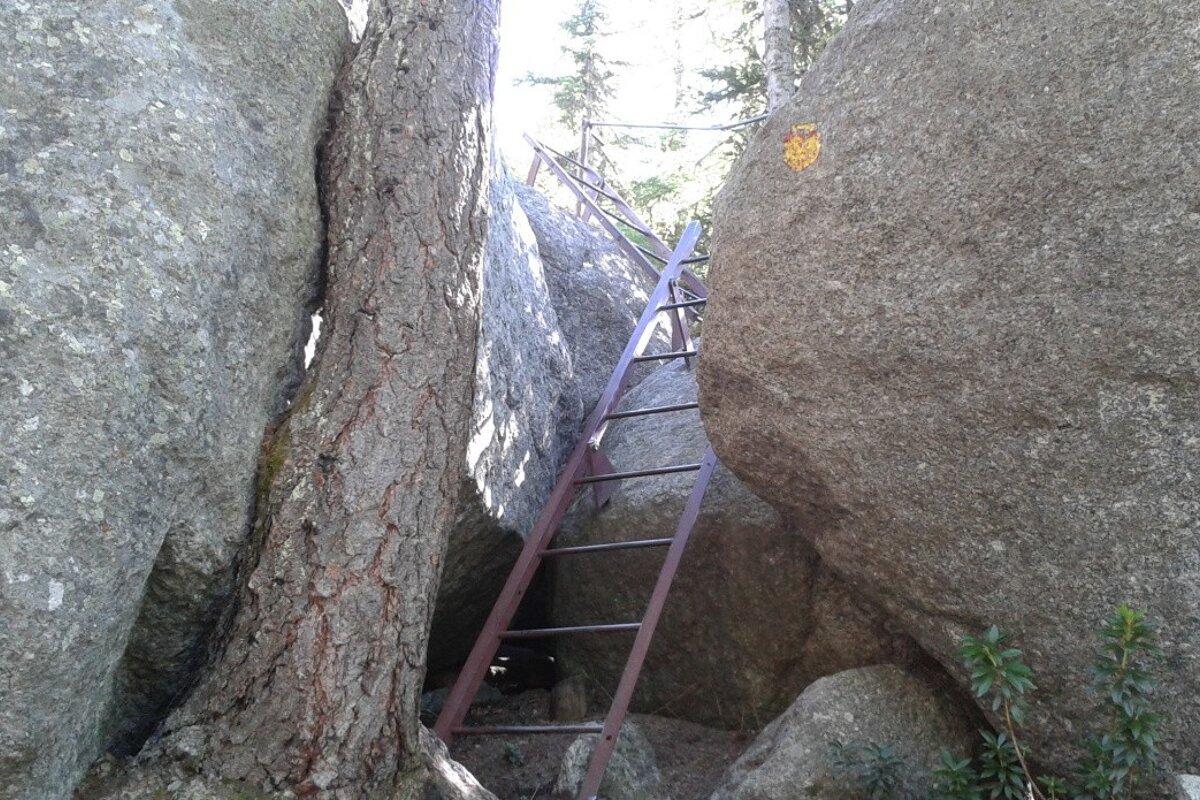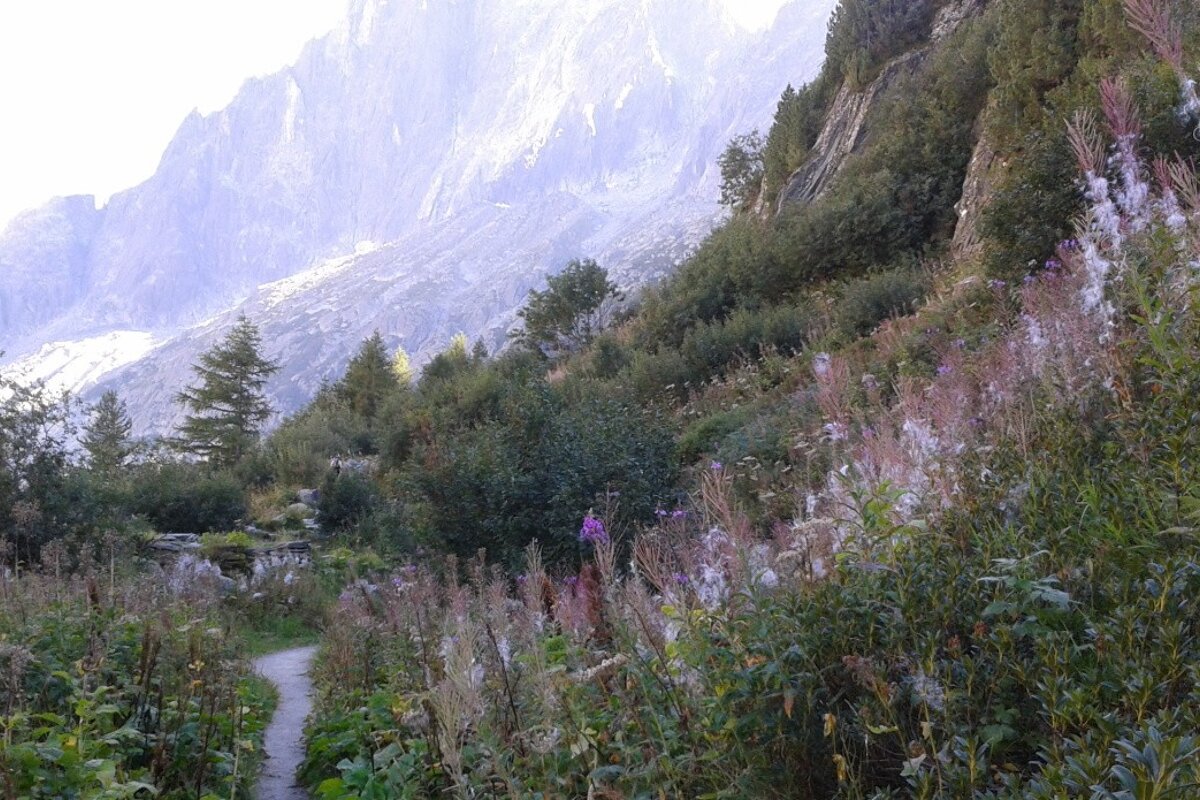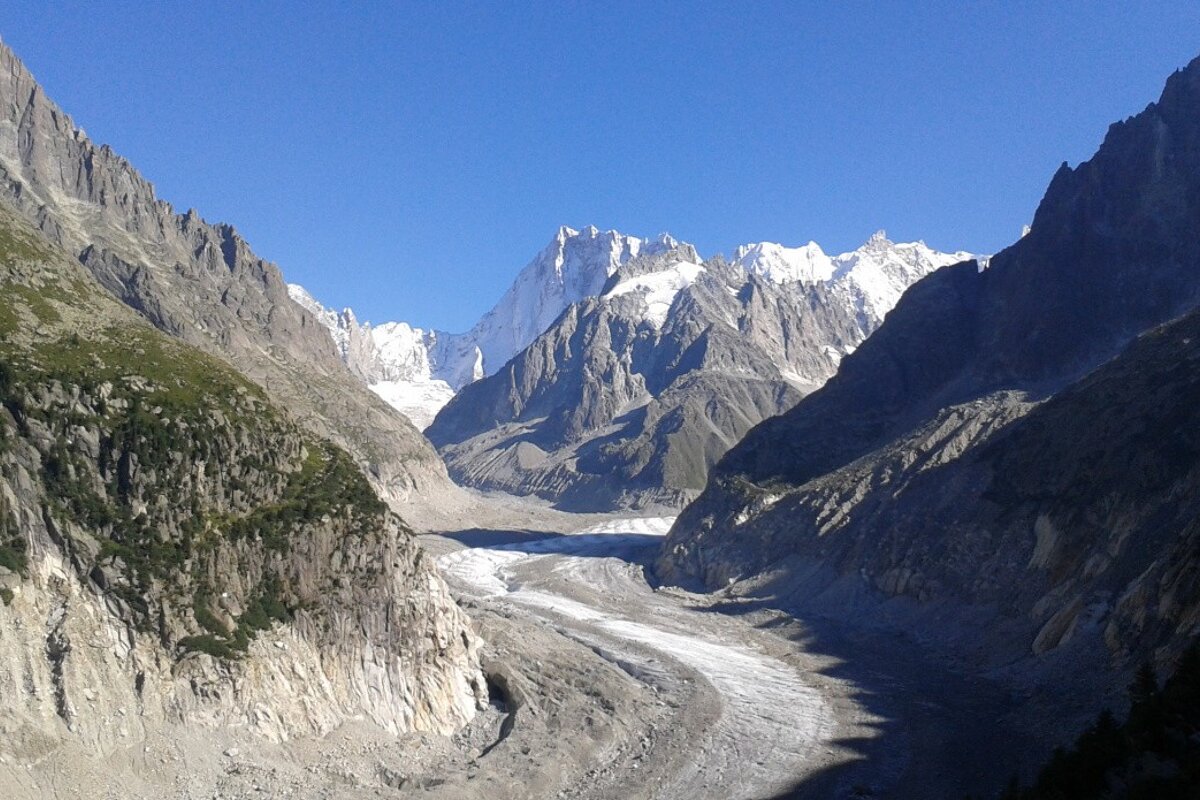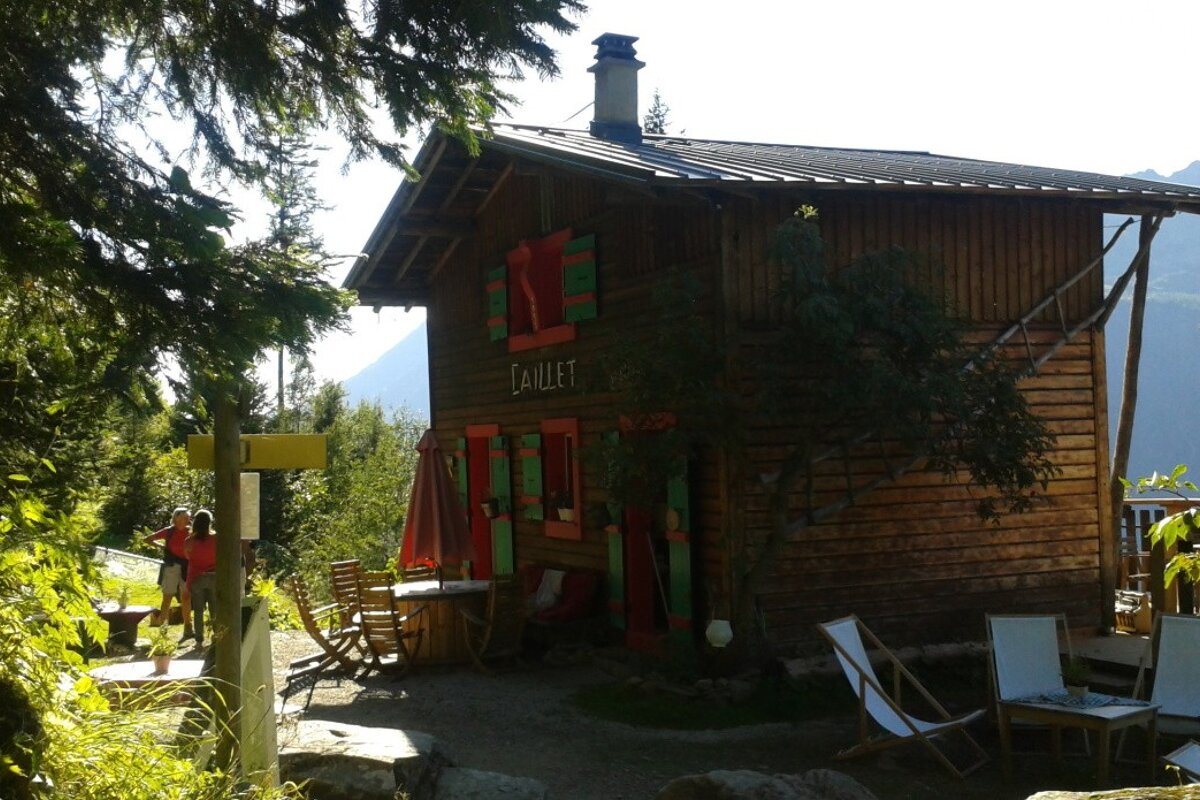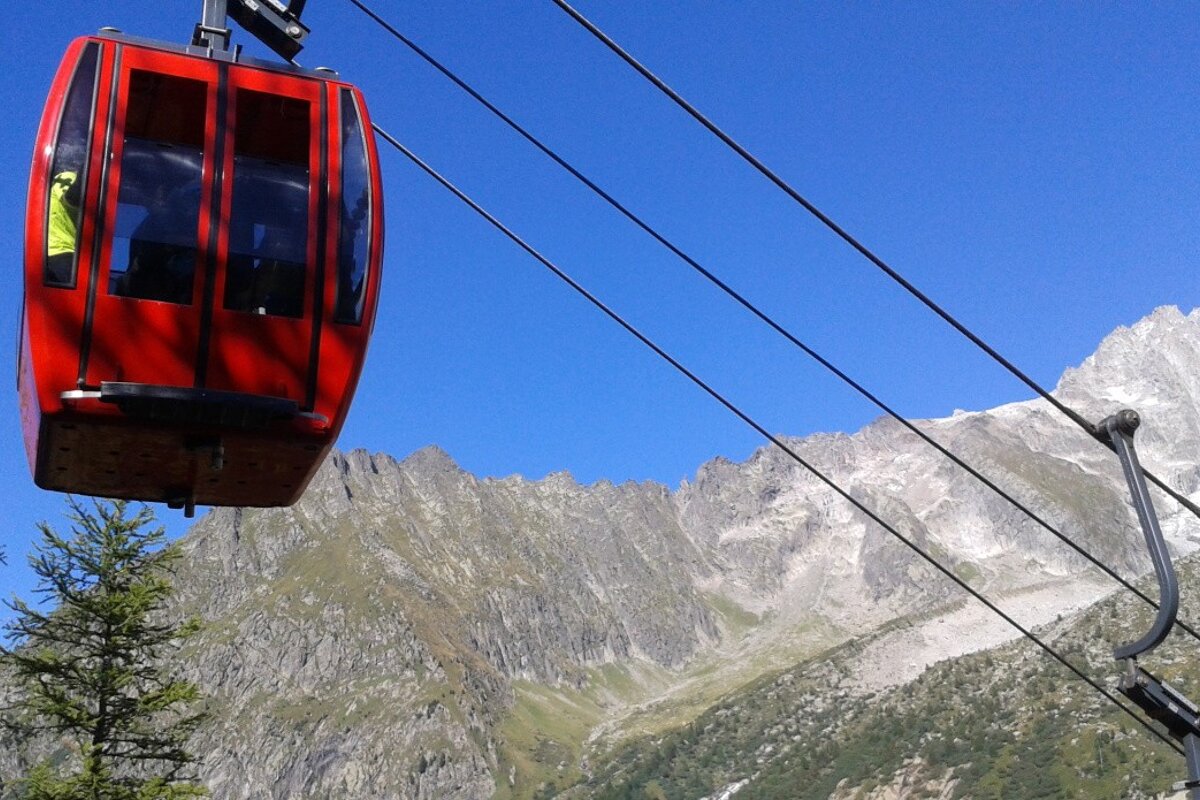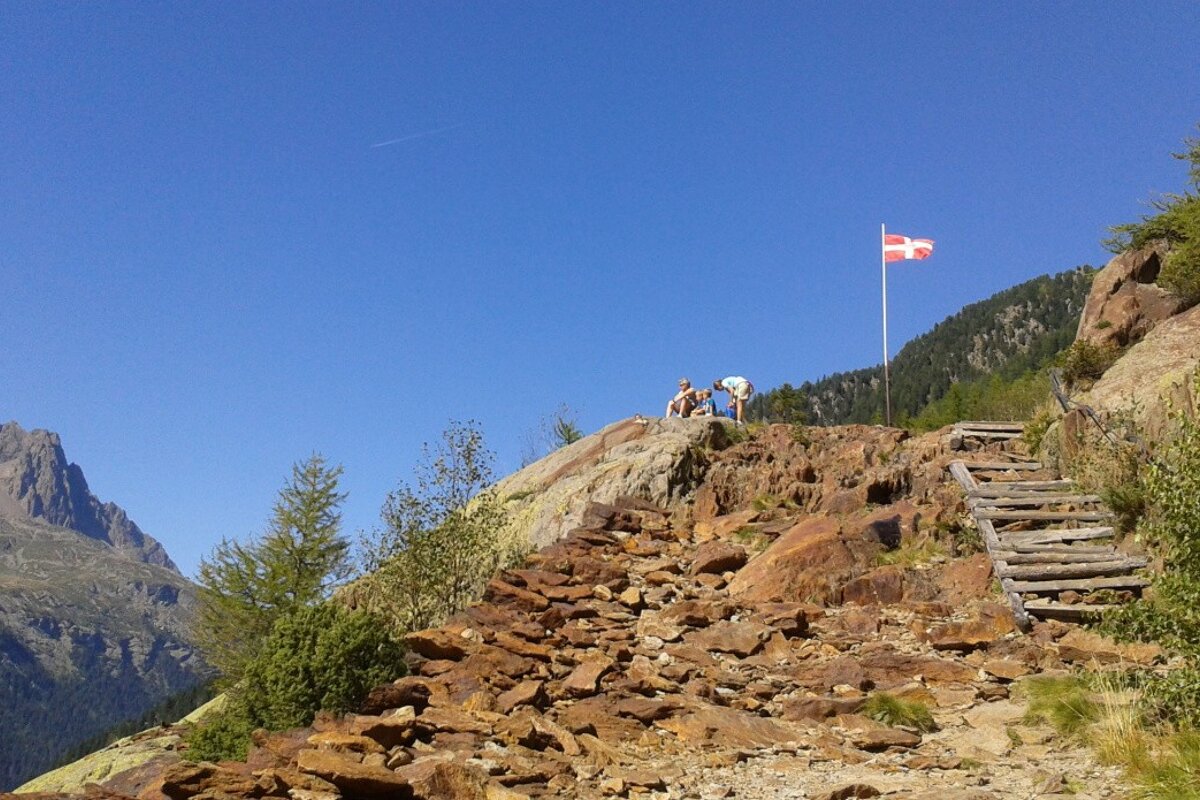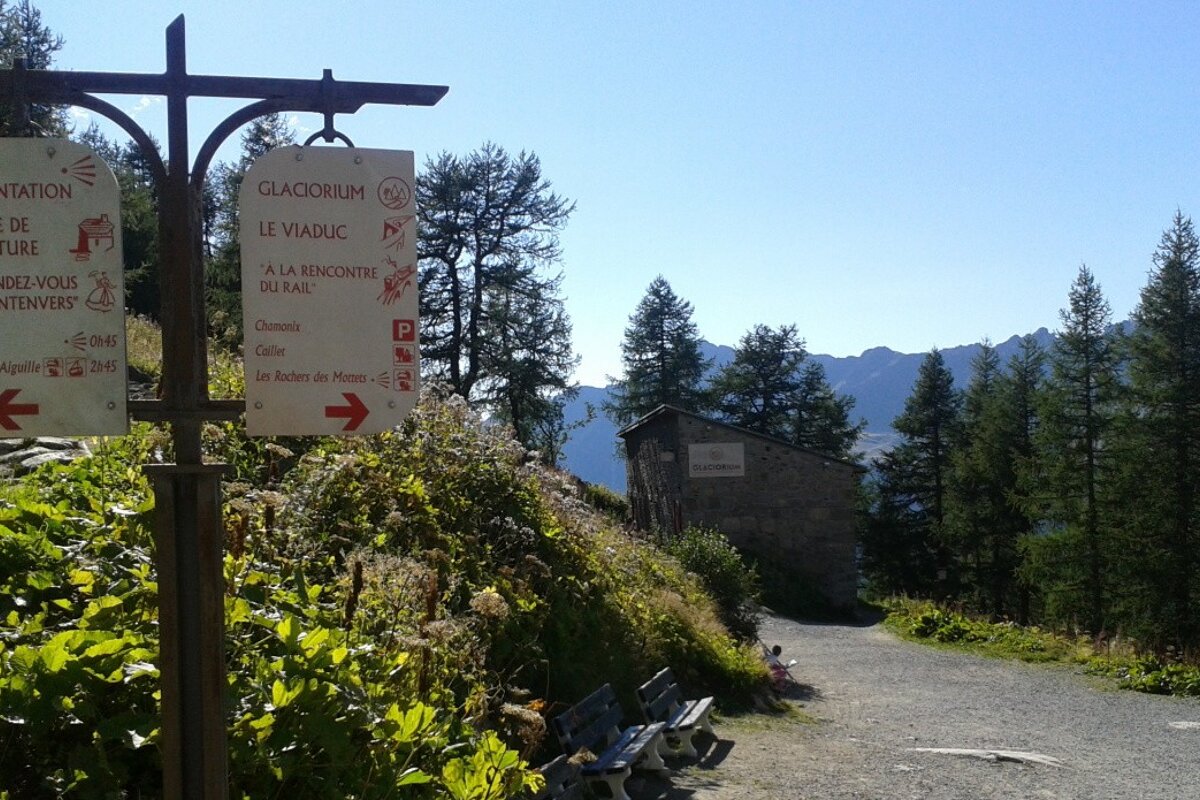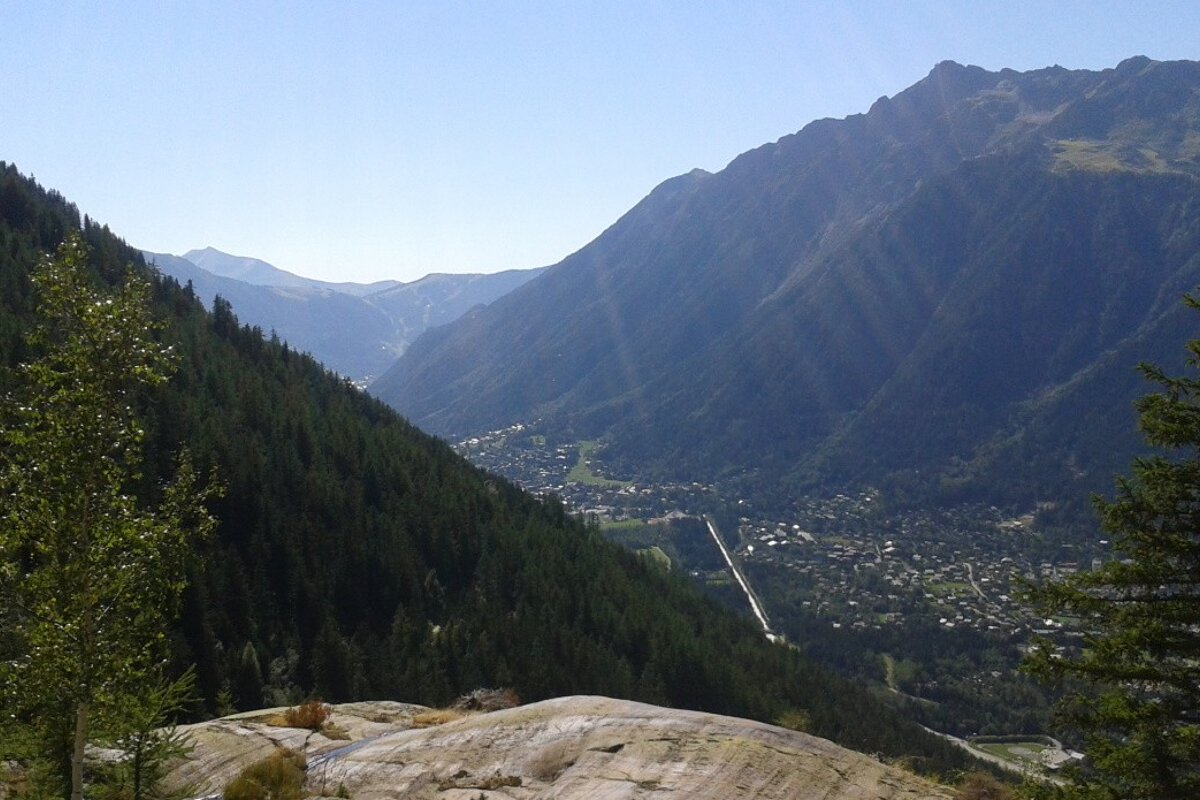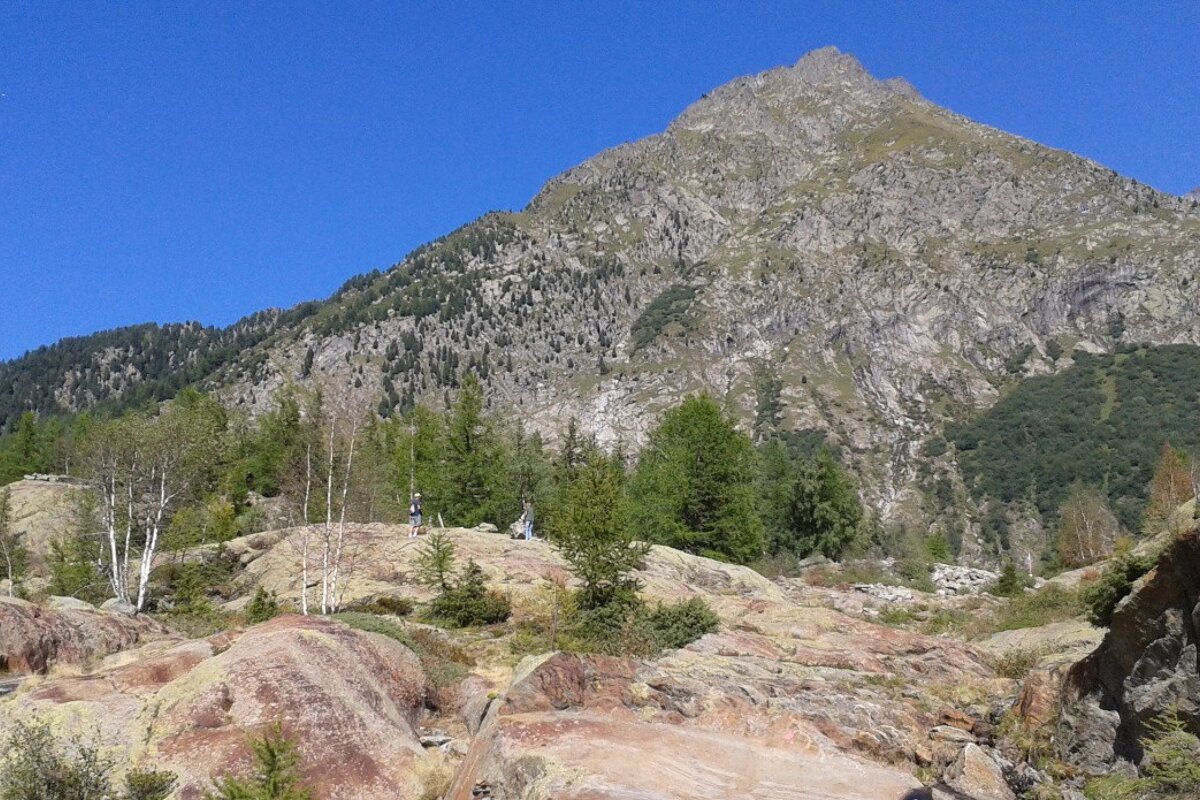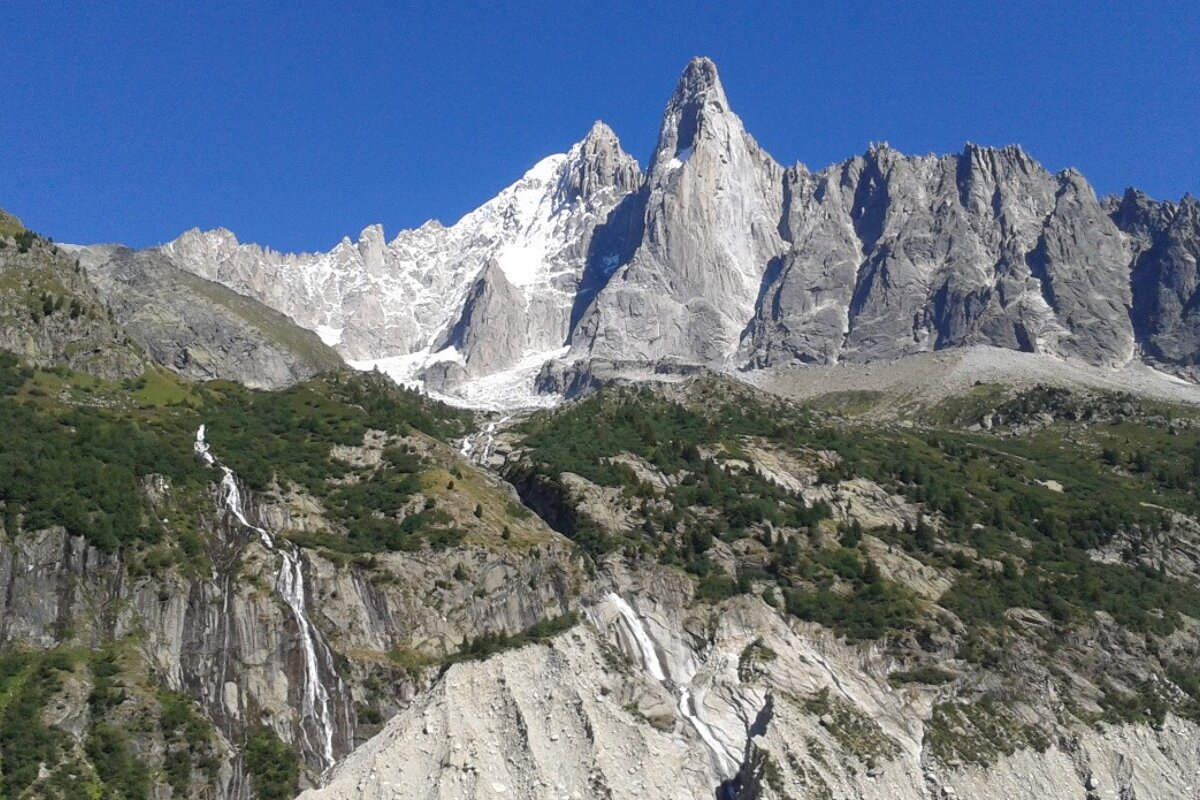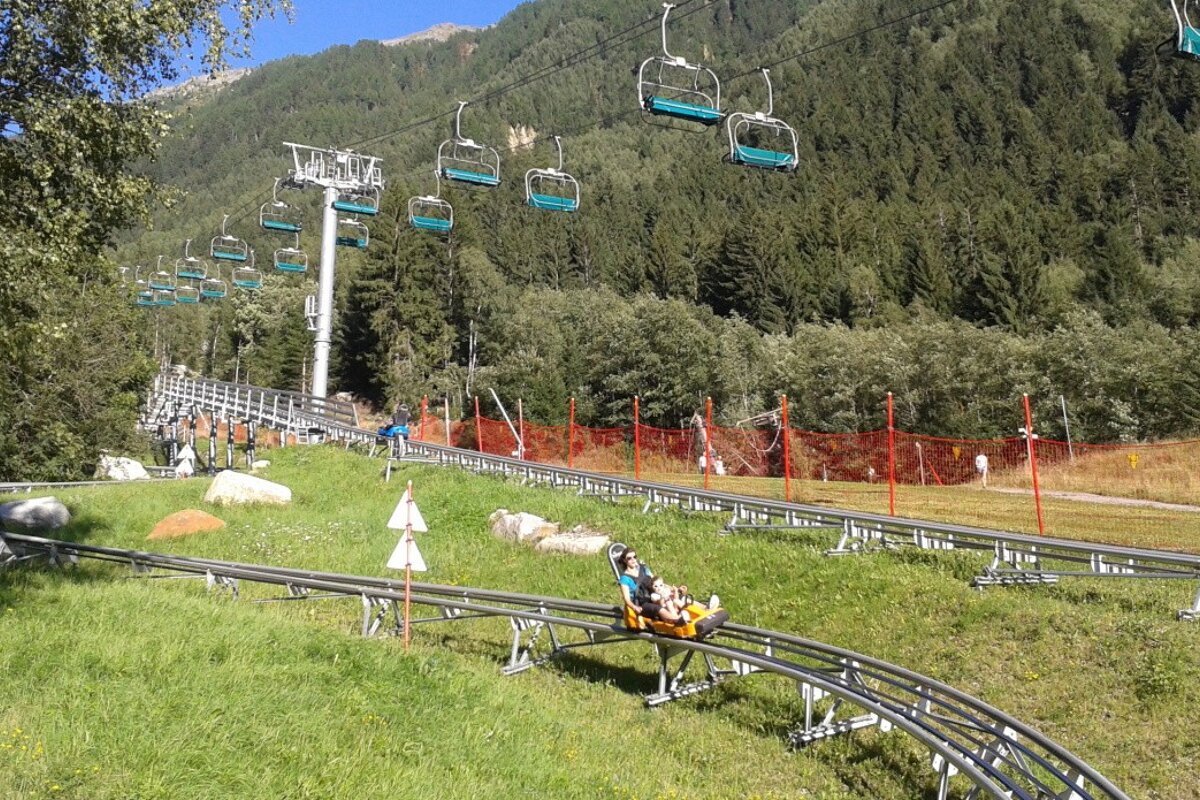 Trail Running Circuit : Chamonix to Montenvers Mer de Glace
A partly shady run for a hot summer's day
So with all the running that's going on this week as part of the Ultra Trail du Mont Blanc, I thought it was high time I went out to hit the trails.
I wanted to go somewhere that would give me a good old workout but without getting in the way of any of the race routes, so I planned to head up towards Montenvers, traverse the Grand Balcon Nord to Plan de l'Aiguille and come back down via the Cascade du Dard.
However, I cunningly waited until the hottest part of the day to set off and even more cleverly didn't think to take any water or food with me so by the time I was only half-way up to Montenvers I was already flaking out quite magnificently.
Starting from Chamonix centre I headed alongside the river, past the tennis courts and swung a right towards the Bois du Bouchet. Following the path underneath the road and popping up beside the Hotel Arveyron, I crossed over the bridge to run on the sunnier side of the river. You can continue on either side though, as long as you end up near the goat farm tucked amongst the trees. Look out near the farm for a signpost marked "Montenvers Mer de Glace" and you'll find the small footpath that climbs up into the forest.
It takes maybe about 2 hours to get to Montenvers, first through a pleasantly shaded forest until you come out onto a 4x4 track. At this point you can continue straight ahead to Caillet or do as I did and turn left towards Rochers des Mottets, a beautiful little stone hut beside a stream with deckchairs and parasols beckoning hot weary hikers to take a break.
The "Rochers" in question are massive smooth slabs of rock that have piled up against each other to create a plateau overlooking the Chamonix valley on one side and across to the jagged teeth of the Massif du Mont Blanc on the other, huge waterfalls gushing down through cracks in the rocks between the mountains.
After the Rochers des Mottets the path takes quite an adventurous route, scrambling over rocks, ducking through boulder tunnels and climbing up ladders before you come out underneath the shiny red bubbles of the Mer de Glace gondola. Once at the top I threw myself on the mercy of the restaurant staff who kindly gave me cup after cup of water until I felt revived enough to attempt the descent.
By this point I'd abandoned the idea of going all the way across to Plan de l'Aiguille and instead decided to make a shorter circuit by heading straight back down again via Caillet. It was already 5pm and I had dinner booked for 7pm, I needed sufficient time to transform myself from dirtbag runner to… well, to something slightly less dusty and stinky.
The path down can be found behind the Grand Hotel des Montenvers, beside the wonderfully-named Glaciorium. While not massively technical, the trail is rocky with lots of loose stone so watch your footing and wear shoes that offer good toe protection. Thankfully it is also in the trees, so you get to return to the cool leafy loveliness of the forest.
After about an hour of rock-hopping and root-skipping, you'll pop out of the trees back at Les Planards in the centre of Chamonix, where you can finish off with a whirl on the Alpine Coaster if you so wish.
The entire route took me about 3 hours at a hike-trot kind of pace, covering about 14km with approximately 900m of elevation gain. There are three options for food and drink along the way - at Rochers des Mottets, at Montenvers itself, or at Buvette de Caillet on the way back down.
Here are my top tips for running on a hot summer's day in the mountains:
Take water - even if you don't like to carry a pack you'll be glad of a refillable bottle or hip flask.
Take snacks - if you're going to be out for more than an hour you'll need to refuel. Being even slightly hungry can make you lose focus and become more likely to trip and hurt yourself.
Cover your head - many of the higher mountain trails are very exposed with little shade, a sun-induced headache can come on very quickly if you're not wearing a hat or visor.
Watch your step - if you absolutely have to wipe-out and hurtle headlong into a nettle bush, try not to do it in front of a group of Japanese tourists. Regardless of how polite they are renowned for being, even they will struggle to suppress a giggle when presented with such a scene. I speak from experience.