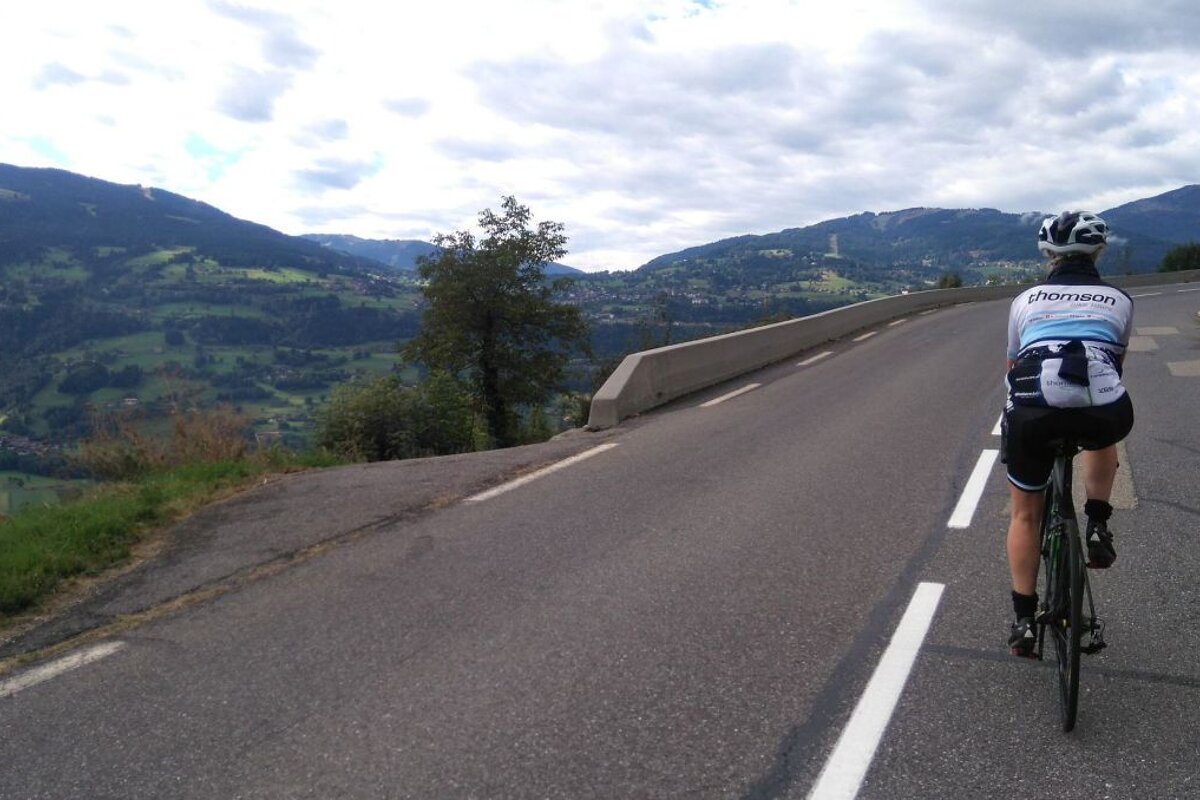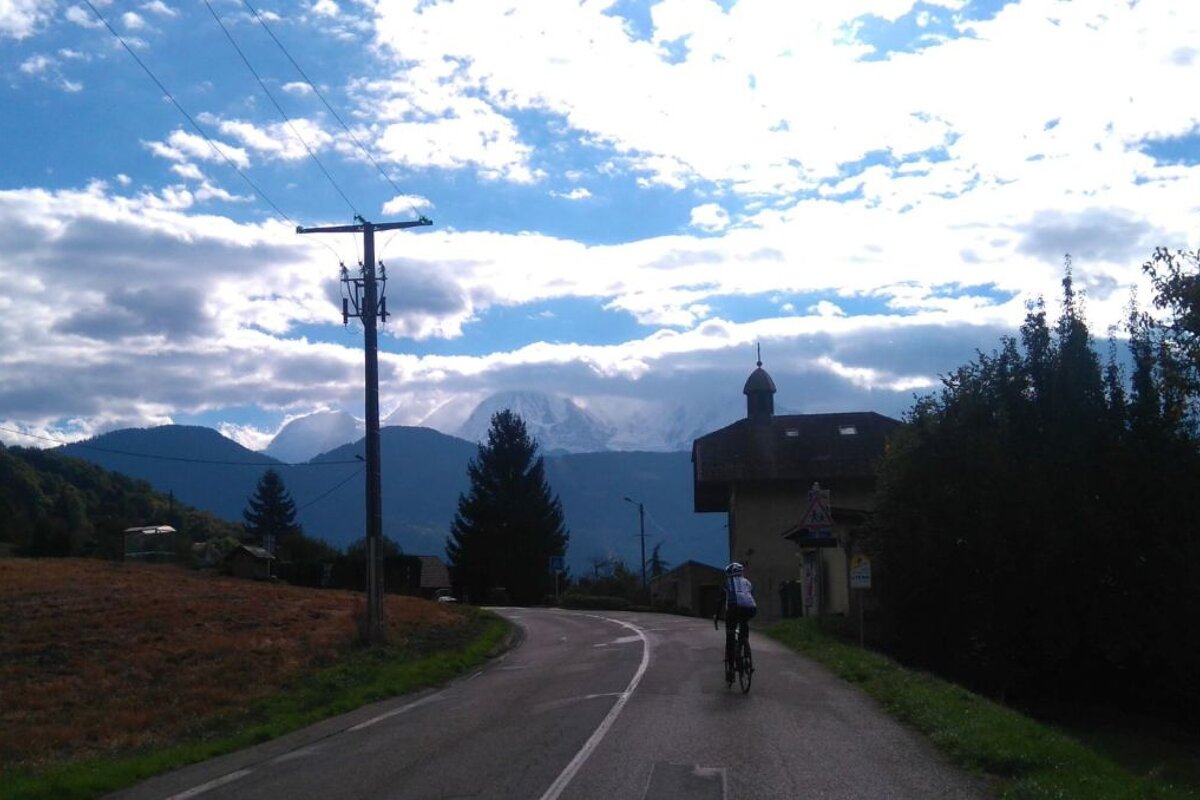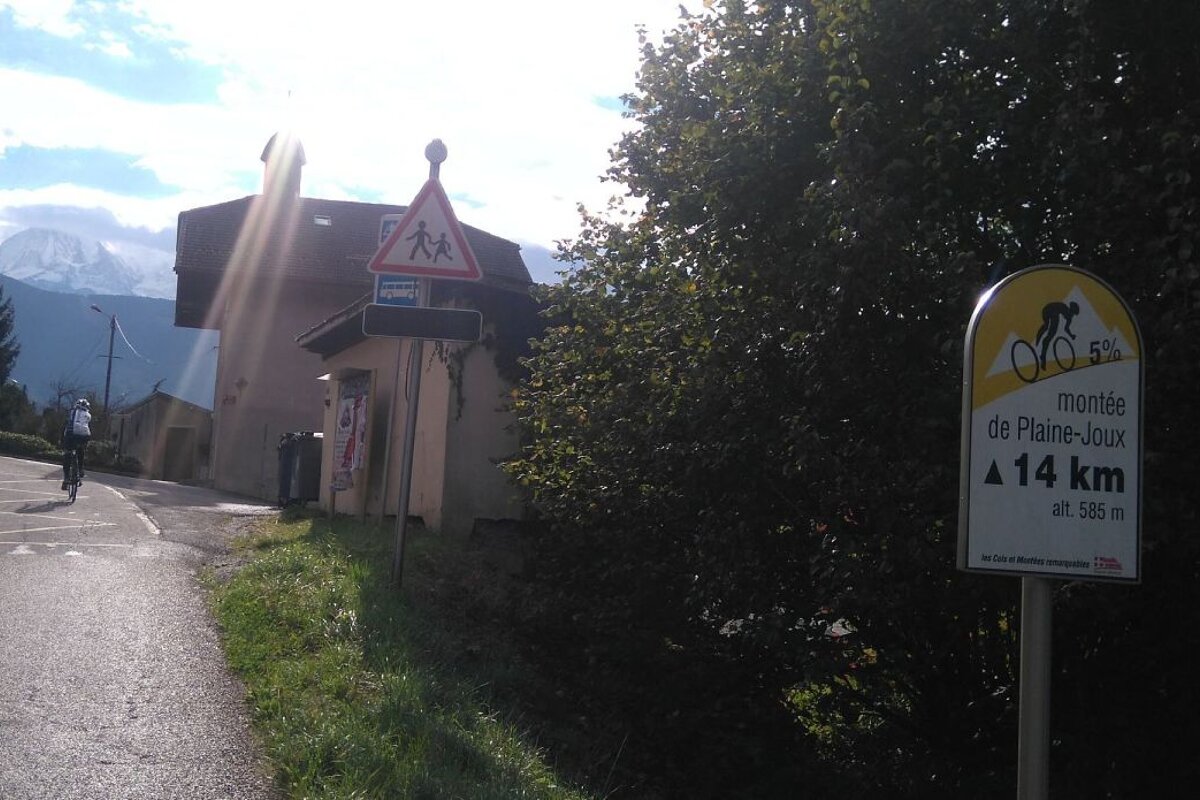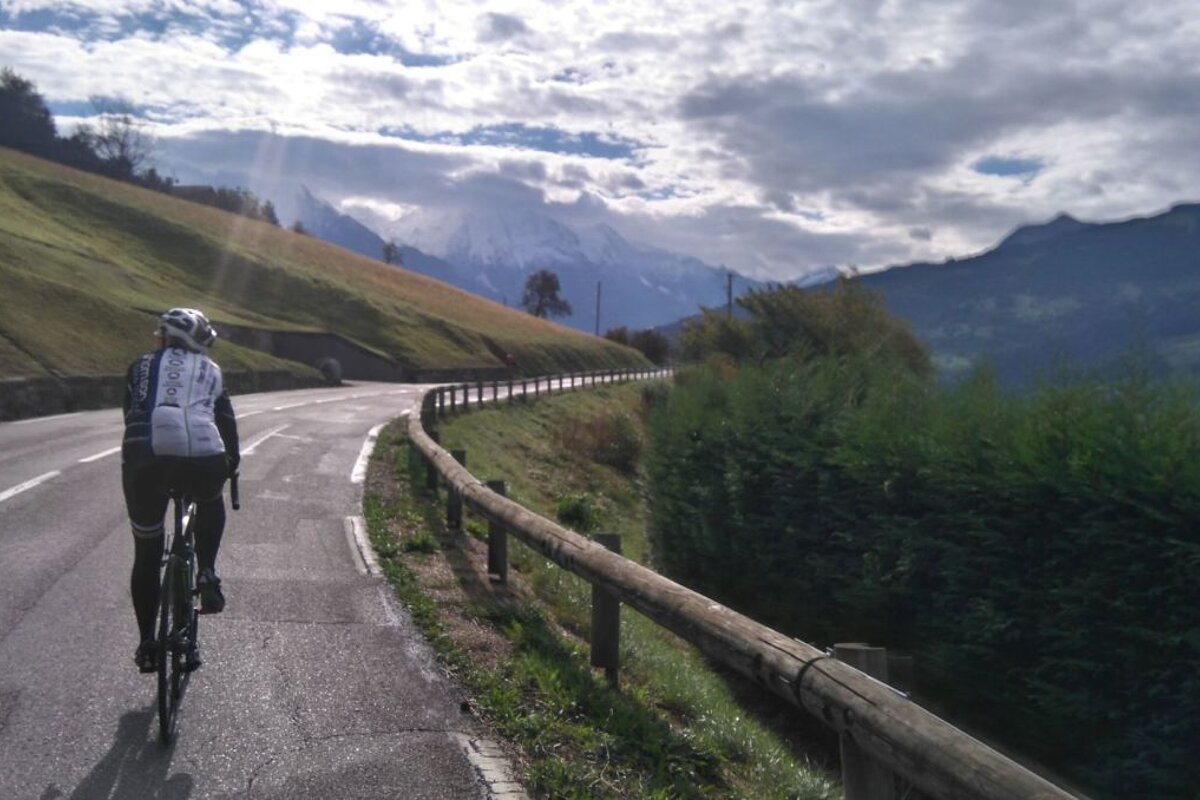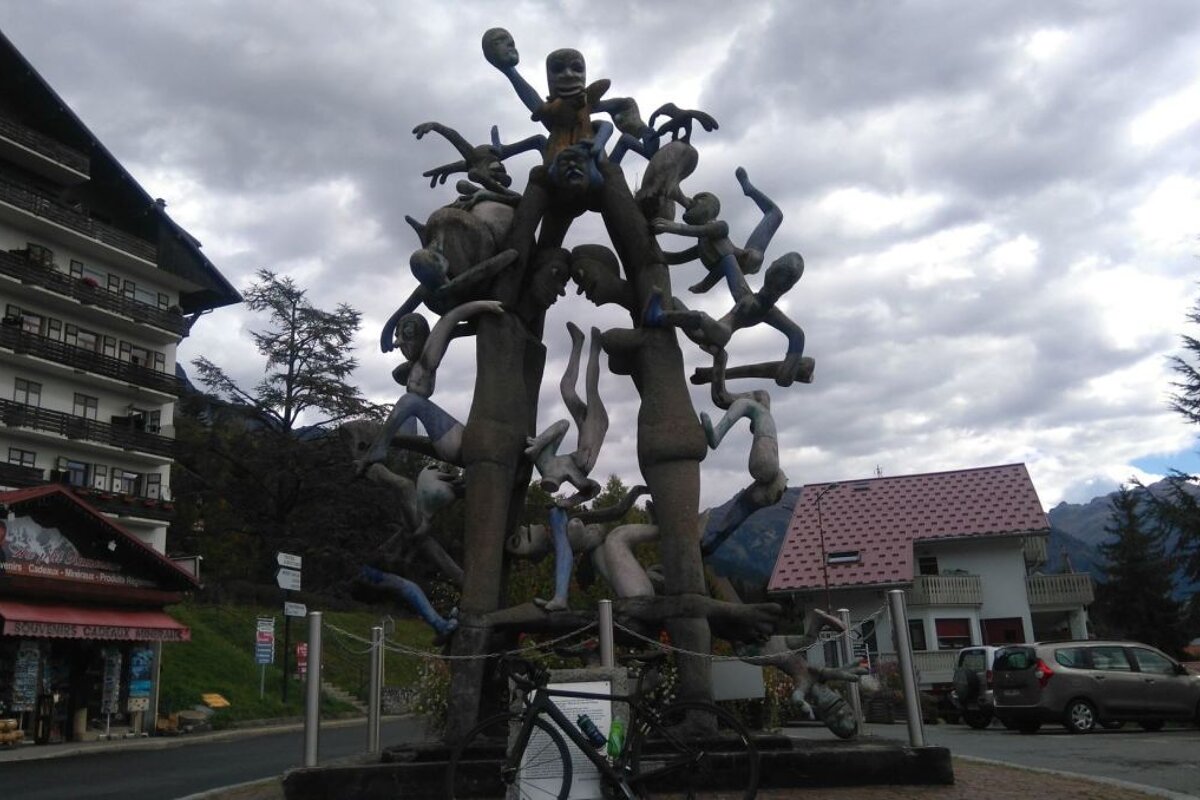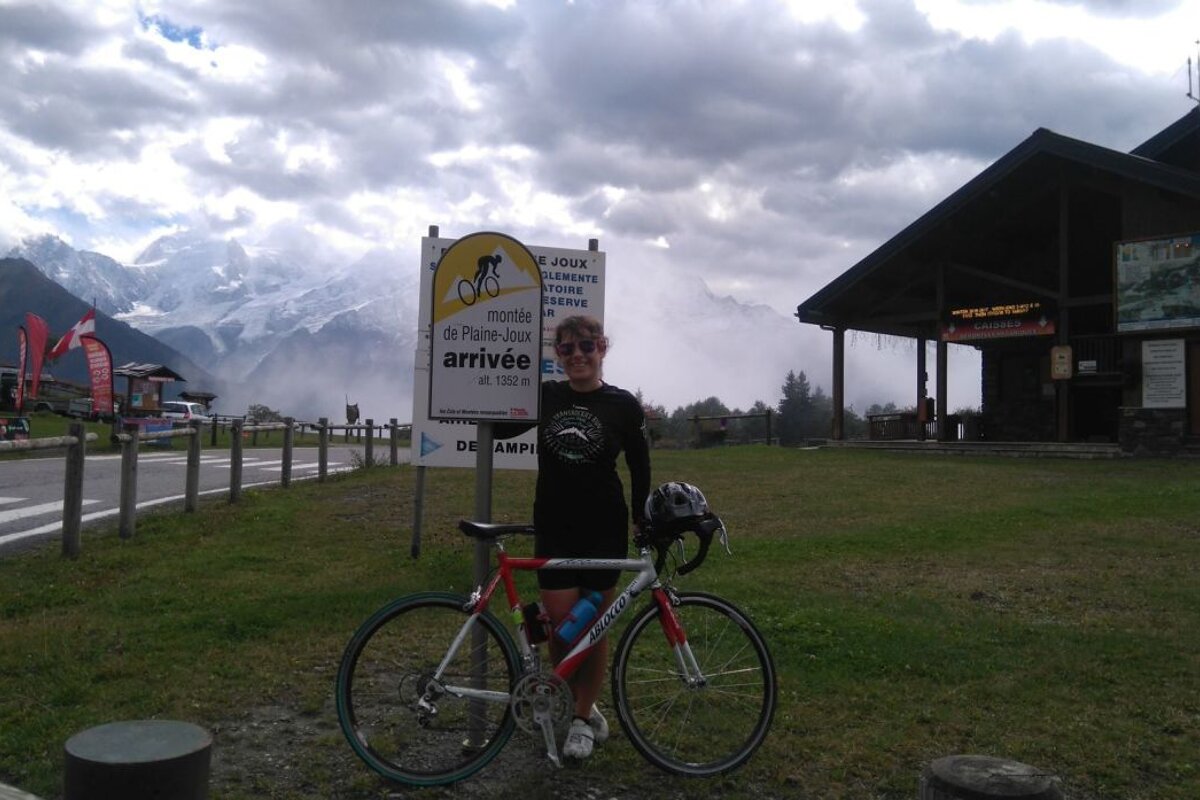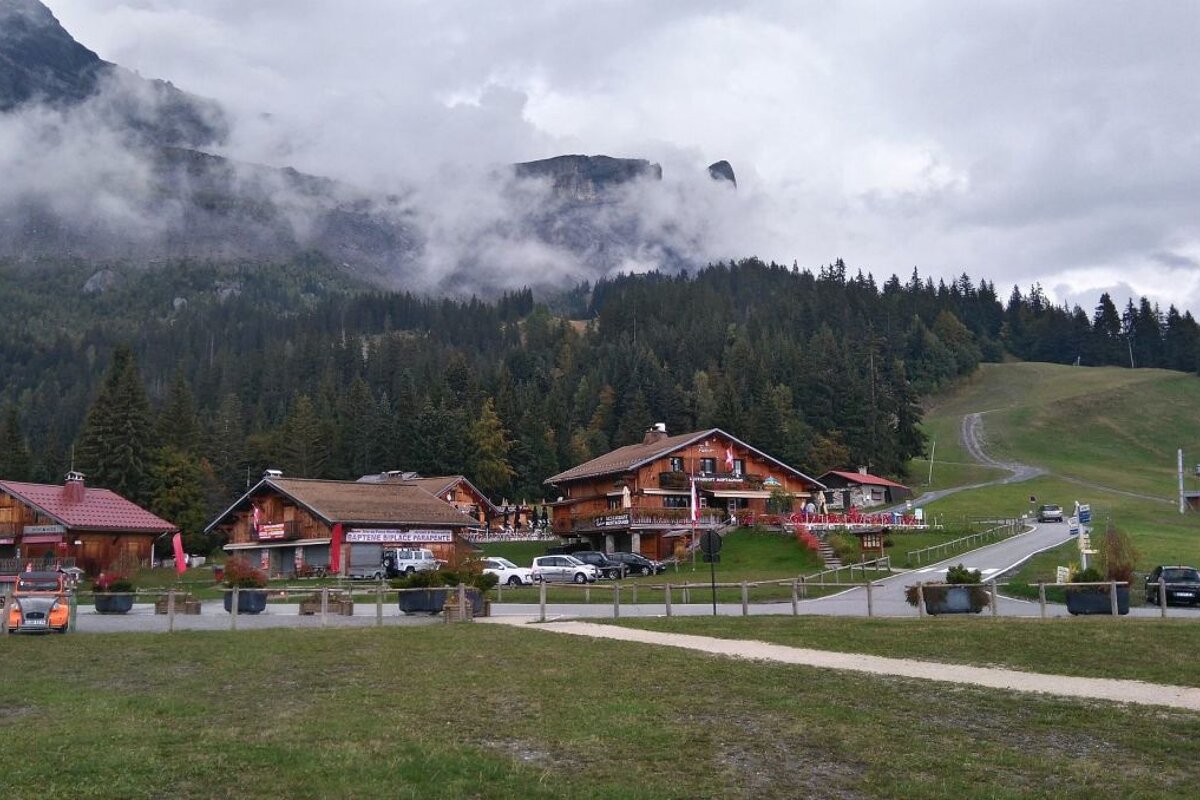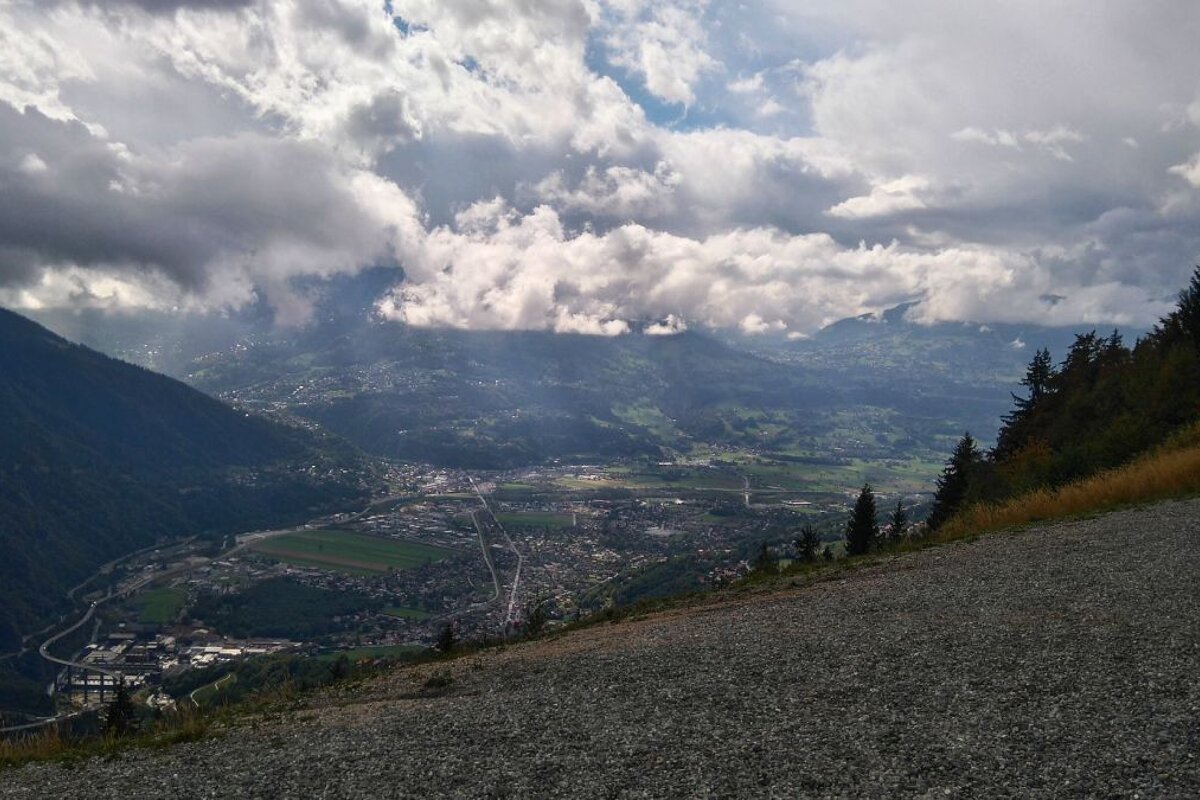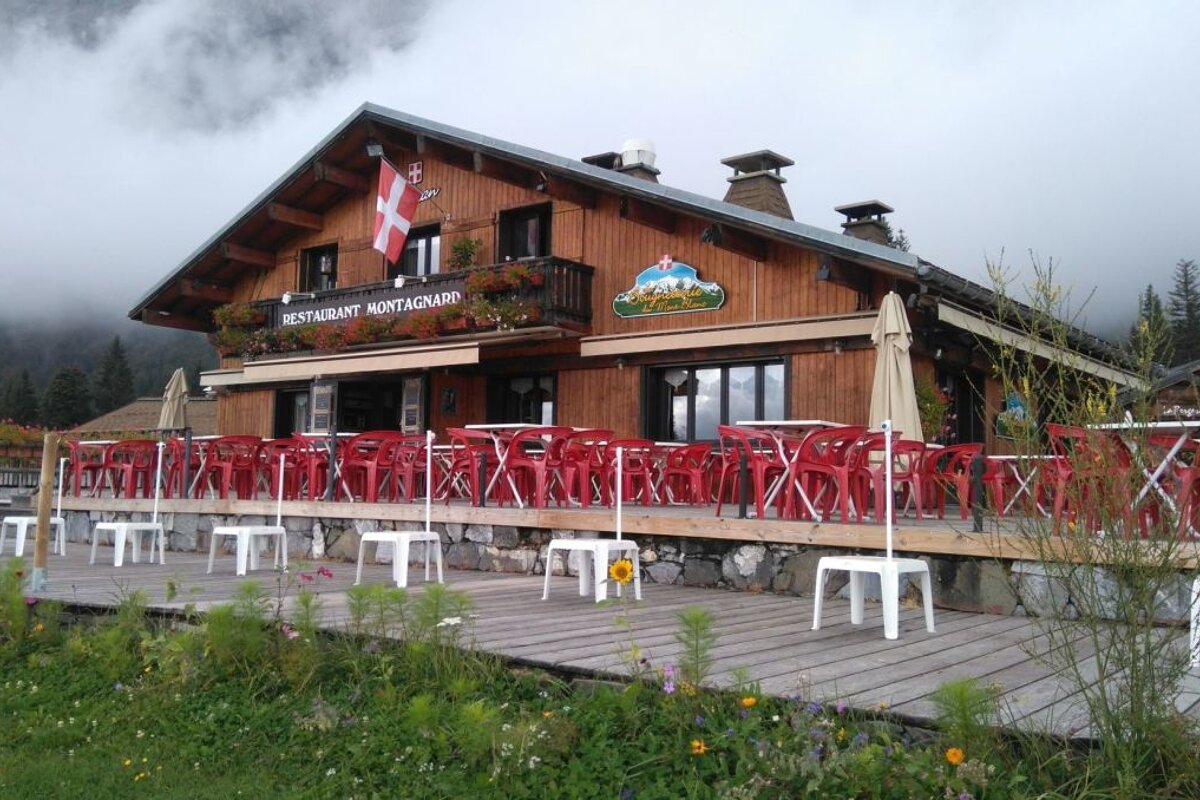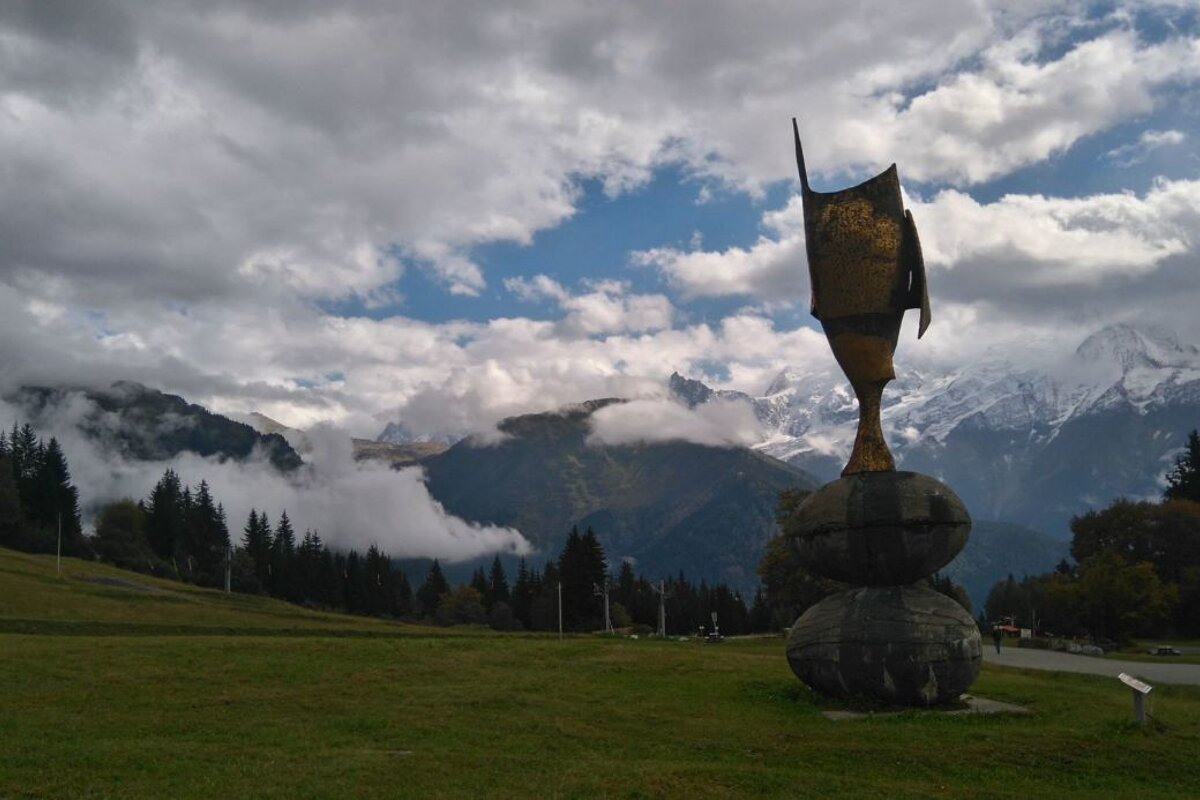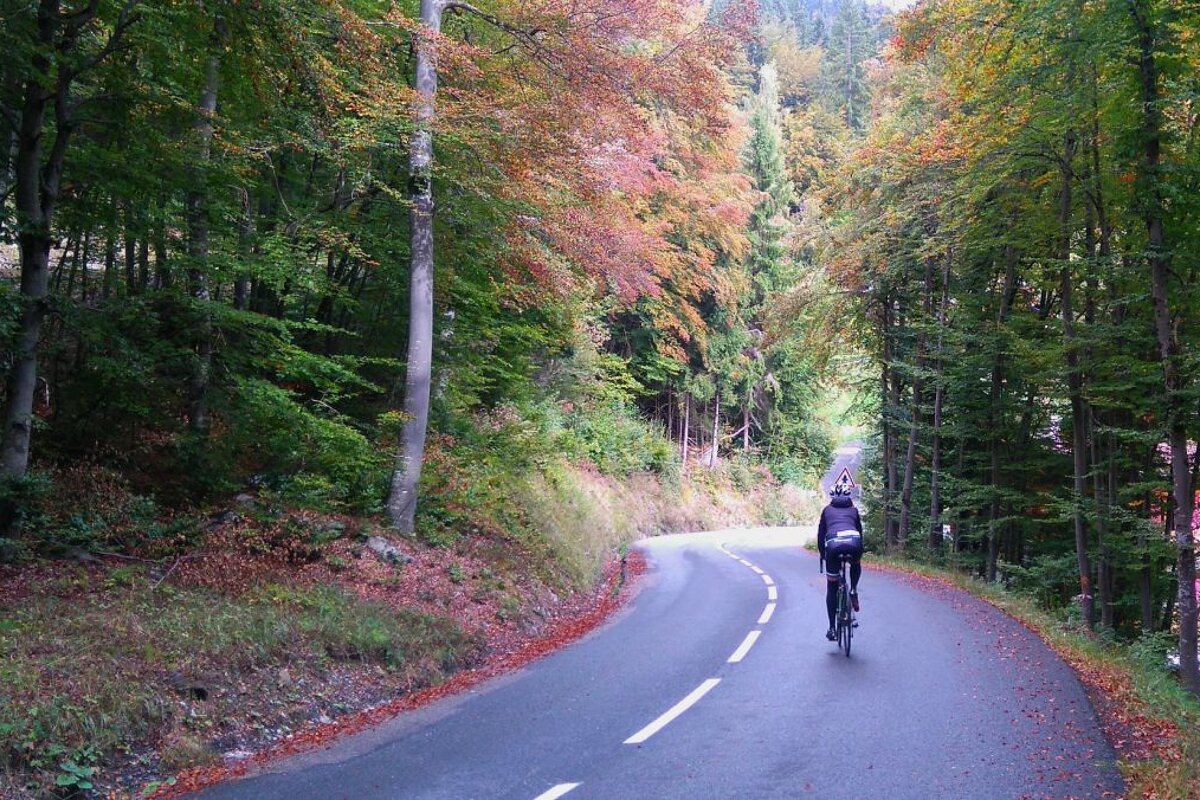 Road Biking up to Plaine Joux, Passy
A short but challenging cycle up to a beautiful plateau
Today we set out to do a ride that is practically on our doorstep but that I've never yet attempted - Montée de Plaine-Joux. A 15km climb from the nearby town of Passy up to a wide plateau that overlooks the valley.
It's fair to say that I've neglected my bike a little this summer. It started out well with a couple of jaunts across the Col des Montets, an occasional foray over the border into Switzerland, but that was about it and now that summer is coming to a close that good old "end of season panic" is kicking in and I'm trying to cram in as many bike rides, hikes and runs as possible.
We started out from the roundabout on the D39 that cuts through Sallanches, beside a restaurant called the Auberge de l'Orangerie. From here the route is clearly signposted for Plaine Joux, via the village centre of Passy.
Heading uphill takes you away from the busy main road and into a quiet residential area where most of the buildings are either farmhouses or traditional alpine chalets. The road snakes back and forth, with the land in between the bends being mostly farmed fields or wild meadows.
After about 10km we came to the town of Plateau d'Assy, which is never usually much of a buzzing metropolis anyway but at this time of year is pretty much a ghost town. Wreathed in early morning mist and practically deserted, we stopped briefly to "admire" the frankly terrifying piece of sculpture that adorns the town centre before cycling on our way. Should you be in Passy for any reason and are of a nervous disposition, this writhing pile of disfigured characters is likely to give you nightmares.
The middle section of the ride, between Passy and Plateau d'Assy, is the hardest being a fairly consistent 7% for most of the 5km that lie between the two. Not a super-steep climb but enough to make you feel like you've put in a bit of effort.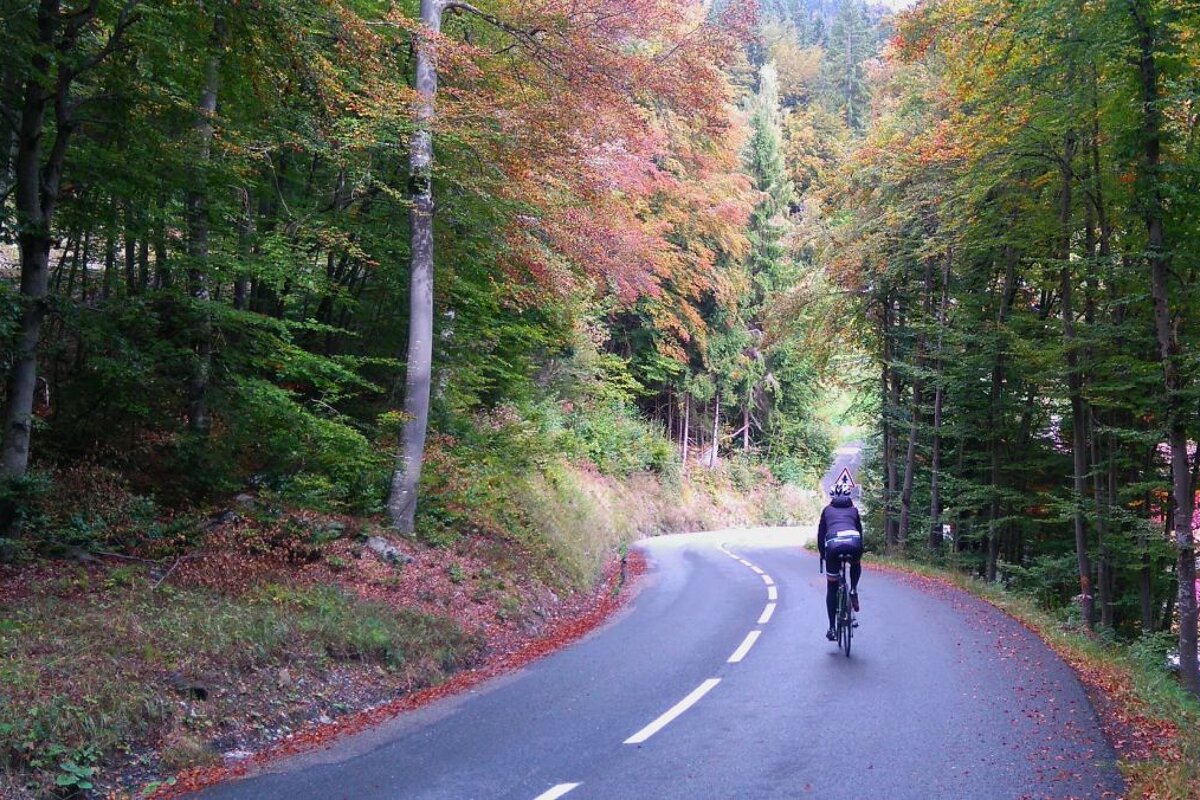 Once you've gone through Plateau d'Assy the road starts to venture further into the forest. Autumn is one of my favourite times for cycling as the temperatures are much kinder and when you're churning slowly uphill you get plenty of time to look around and admire the scenery. The colours are just starting to change right now, we're not in the full on reds and browns of autumn just yet but little fiery flashes of copper are appearing amongst the green leaves and everything seems to have a gentle golden hue about it.
The last section starts to give glimpses of how high you've come as the trees part of some of the bends to give sweeping views of the valley far below. Waterfalls and fast-flowing rivers cut through the rock face and run beneath the road, disappearing back into the forest on the other side.
The last push brings you round past a huge ugly pink building and up to the car park at Plaine Joux. Obligatory photo shoot by the final cycling signpost, then a well earned lunch break.
There are a few cafes and restaurants to choose from up at Plaine Joux, as well as the one beside Lac Vert, and in nice weather they all have lovely sunny terraces to sit out on. Today was not that kind of day though, so we tucked ourselves up in the warm cosy dining room of the Restaurant Lou Pachran and carb-loaded on bougnettes - their signature dish, which is basically balls of fried potato but is just the thing when you need refuelling. Washed down with a cheeky beer of course.
After a tasty lunch and a wander round the plateau to stretch the legs we hopped back on our bikes and whizzed down the descent back to where we started, catching a few rays of sun and a few drops of rain along the way.
This handy little ride can easily be done in half a day, including getting from Chamonix to the start point and back. We drove and parked up in a lay-by but if you don't have access to a car you can hop on the train to Saint-Gervais and cycle the flat 6km-or-so to the start point. The distance (one way) is 15km and the ascent up to Plaine-Joux at 1352m is 855m.
Find more cycling routes in & around Chamonix
Directions
Start outside the Auberge de l'Orangerie on Avenue de Saint-Martin (D39) and follow the signposts from the mini-roundabout up Route de Villy.
Location