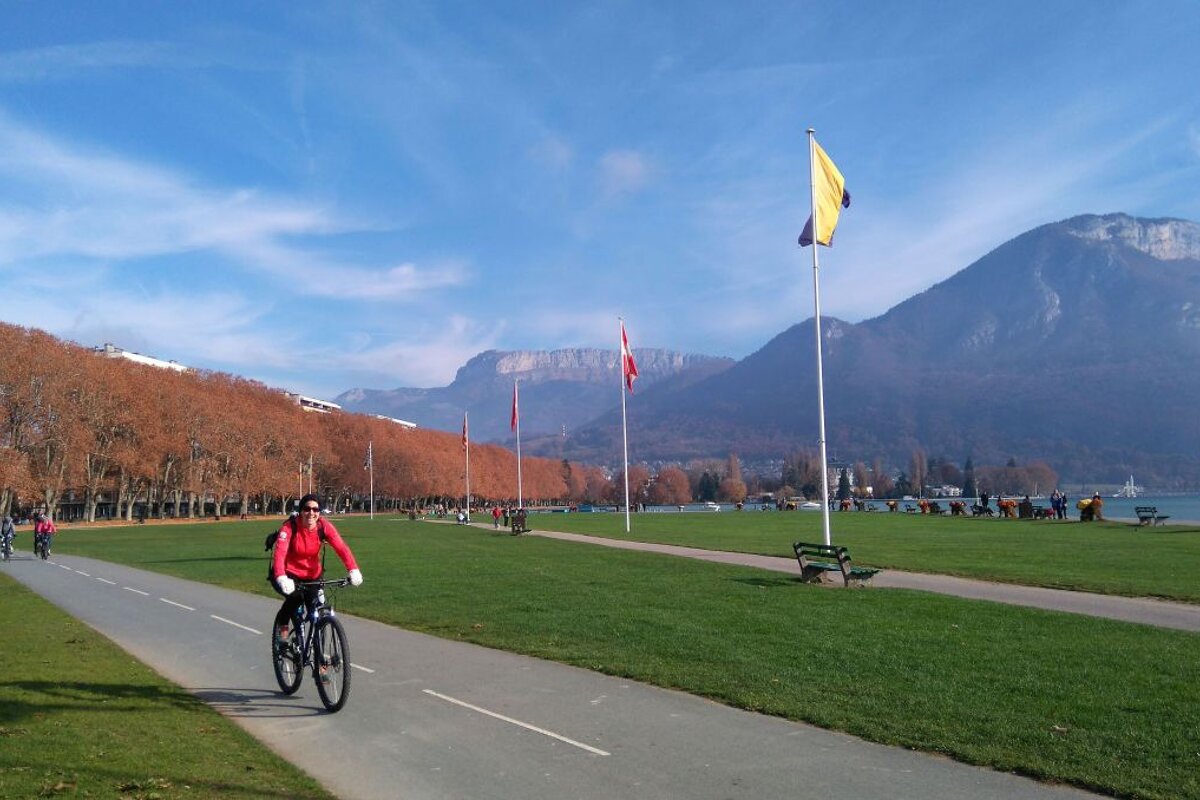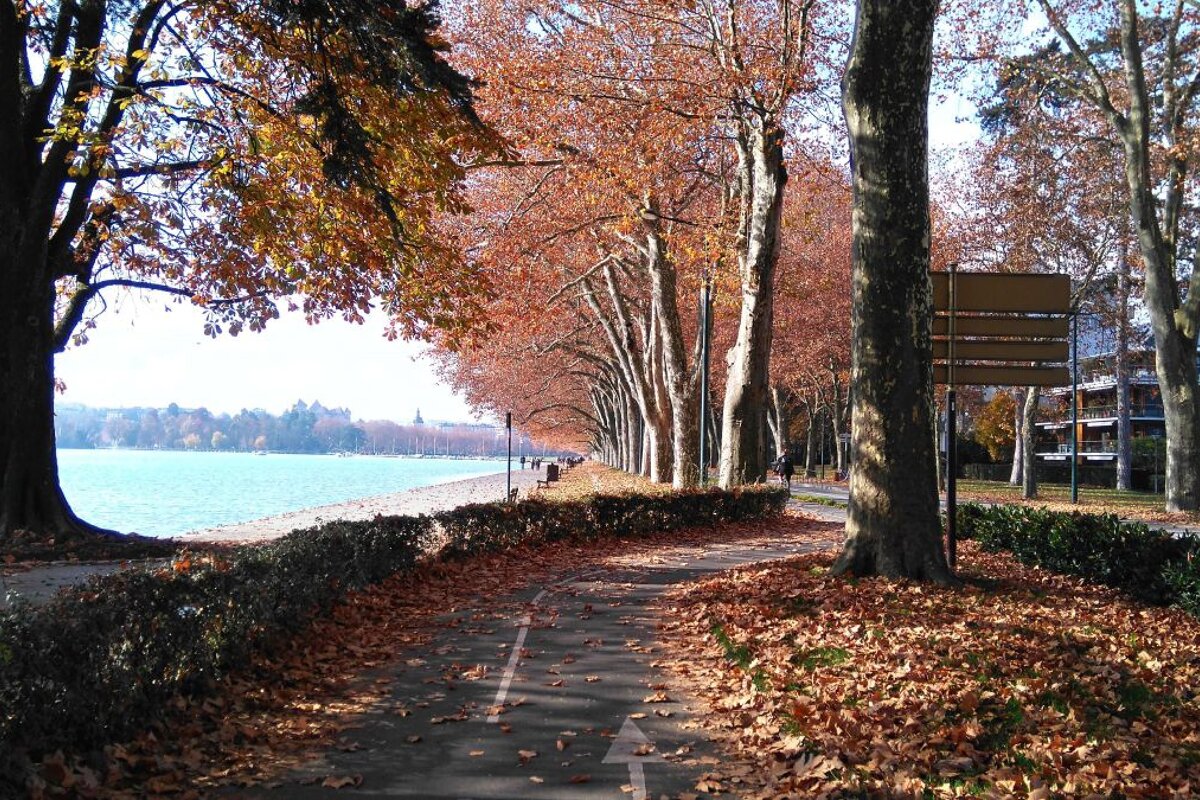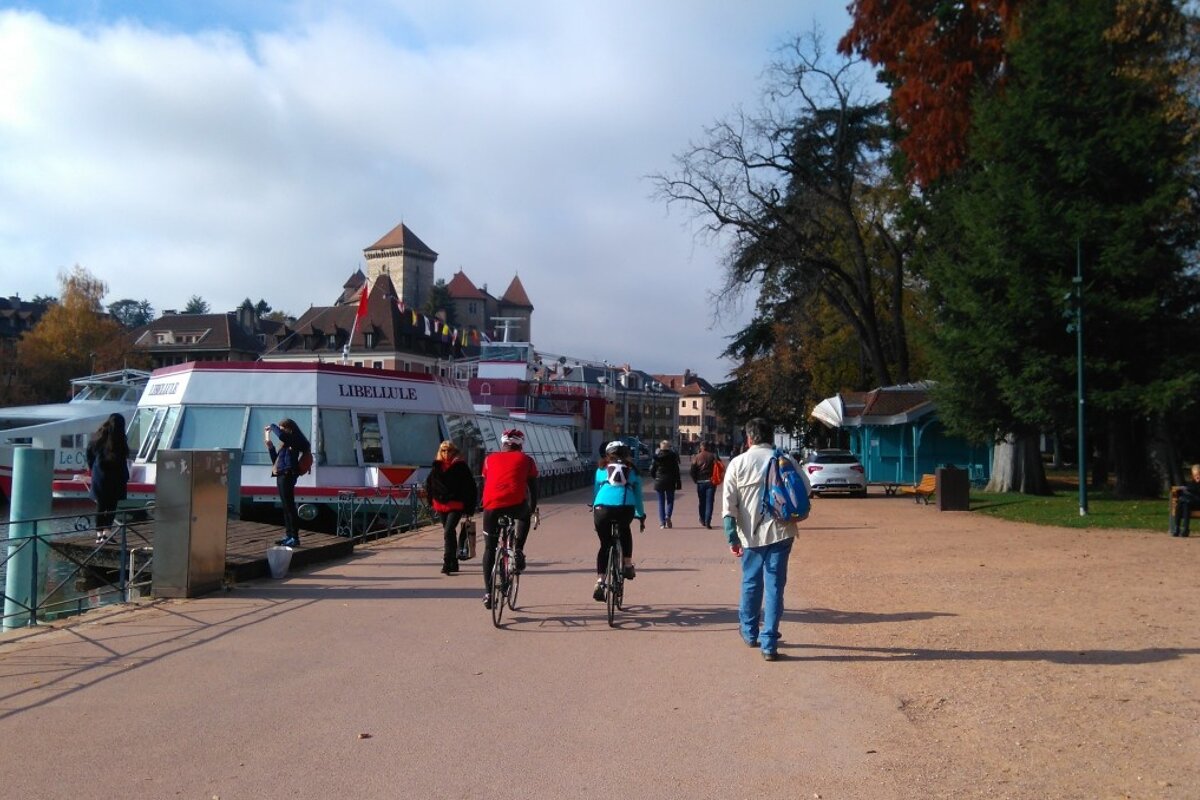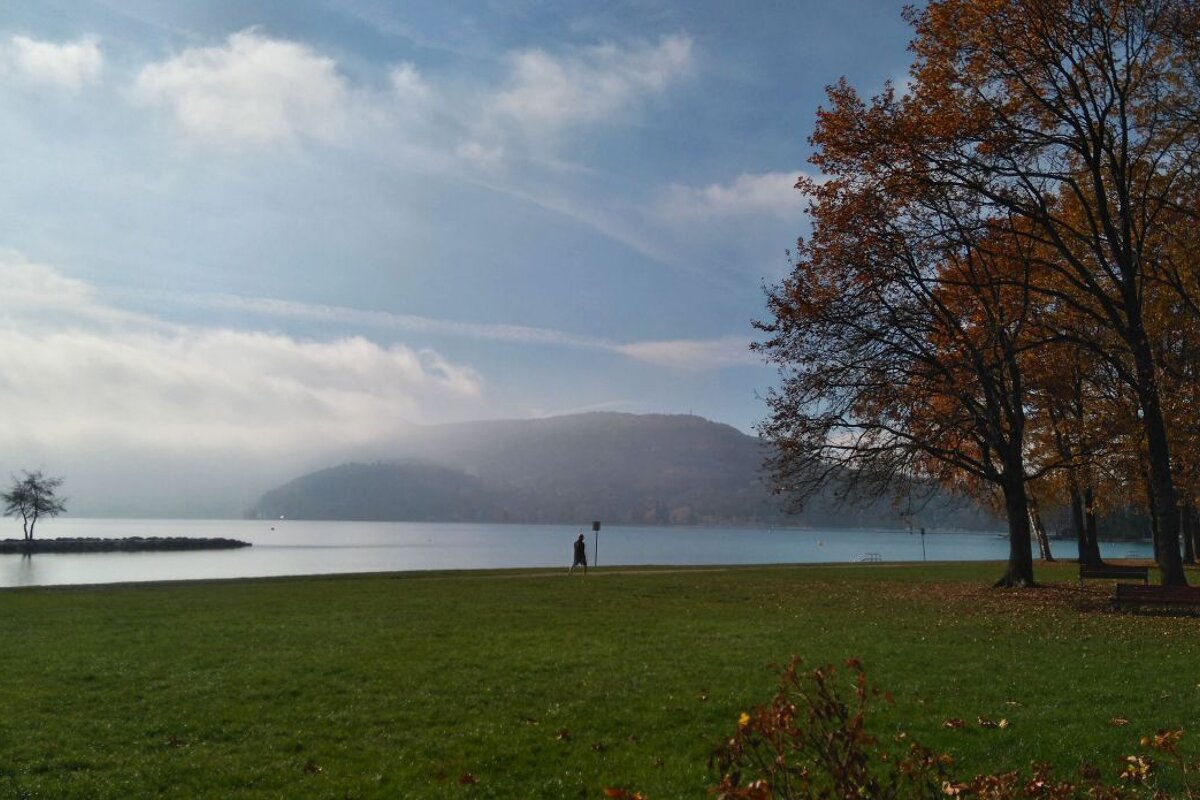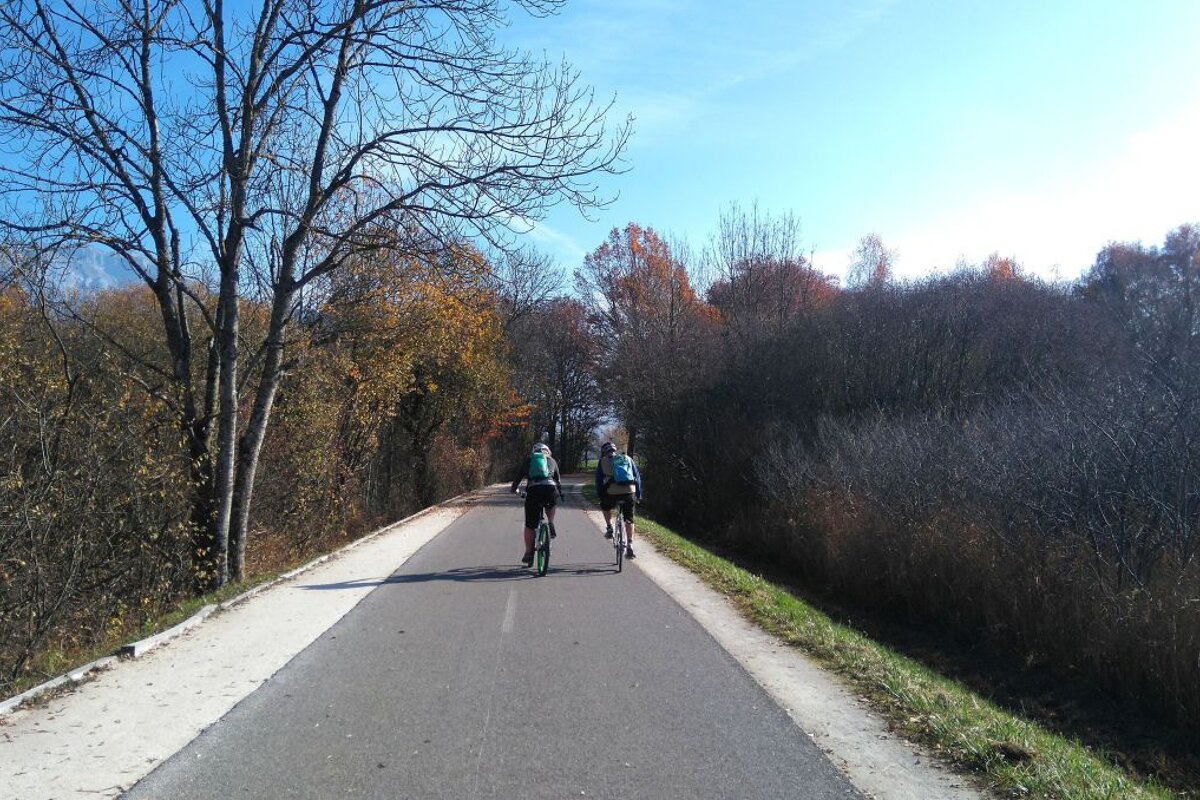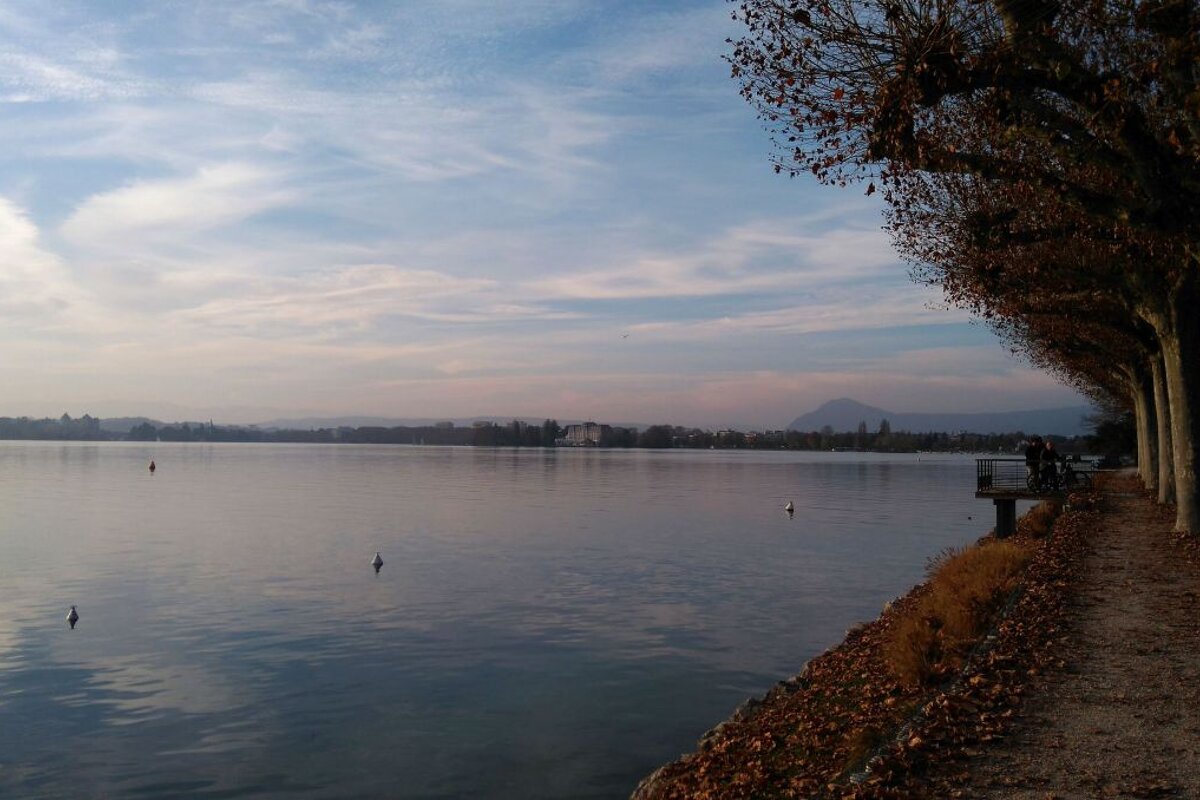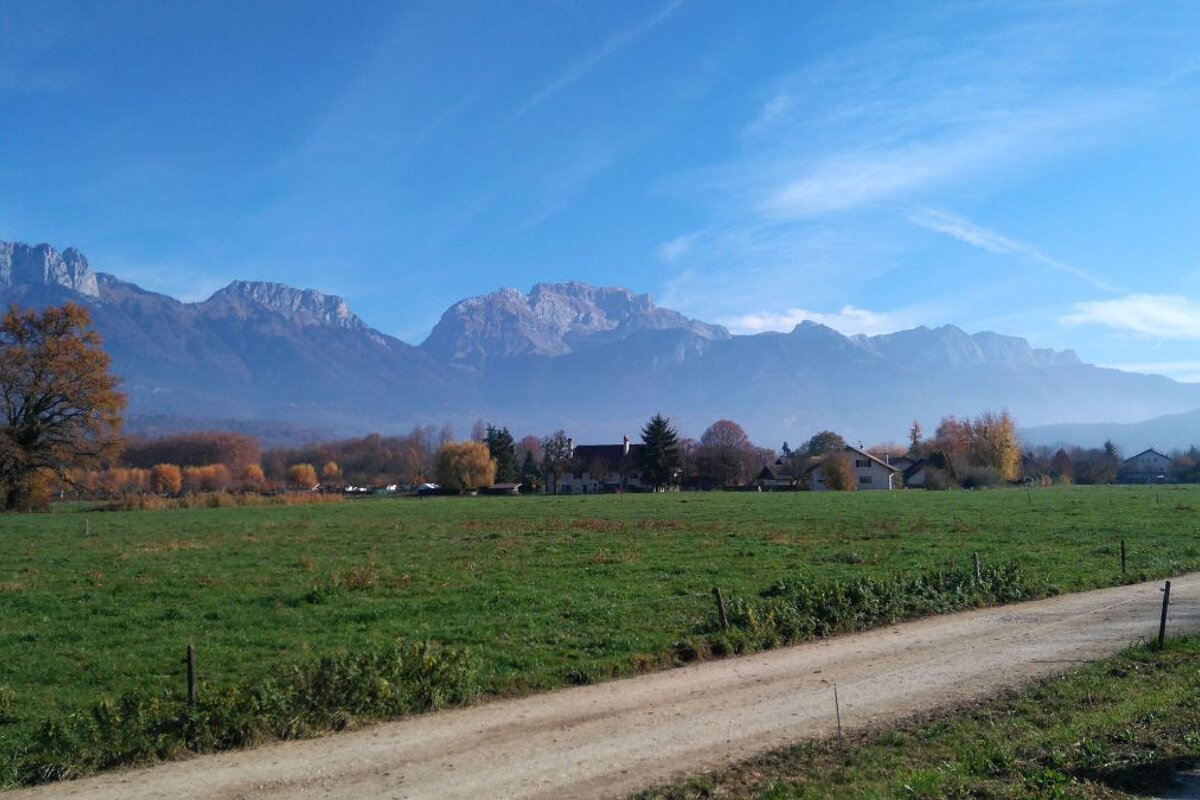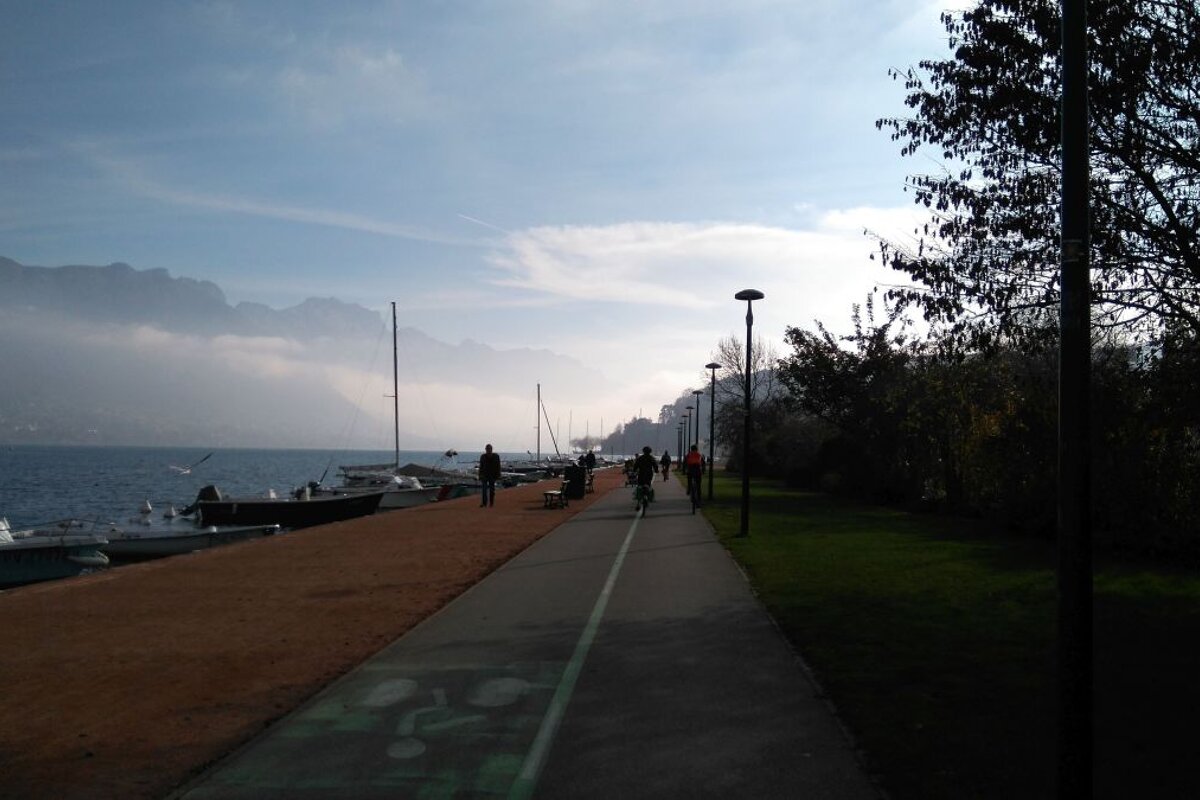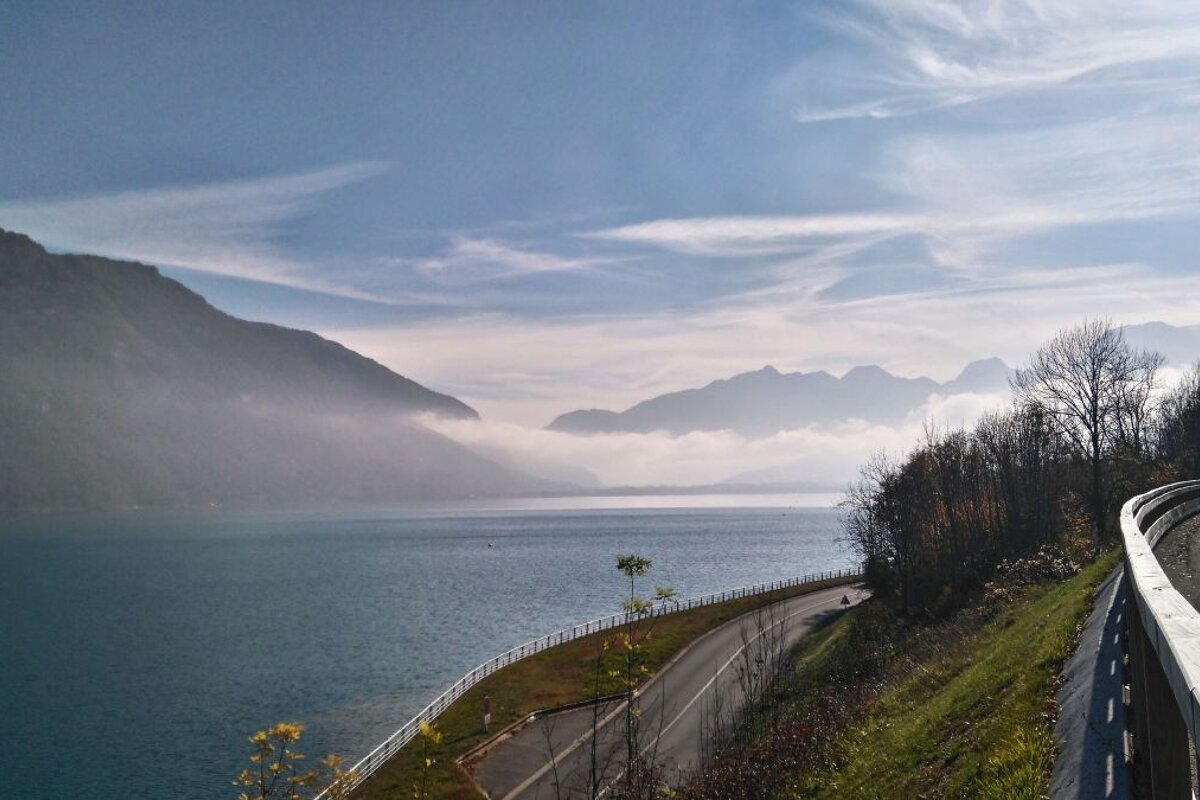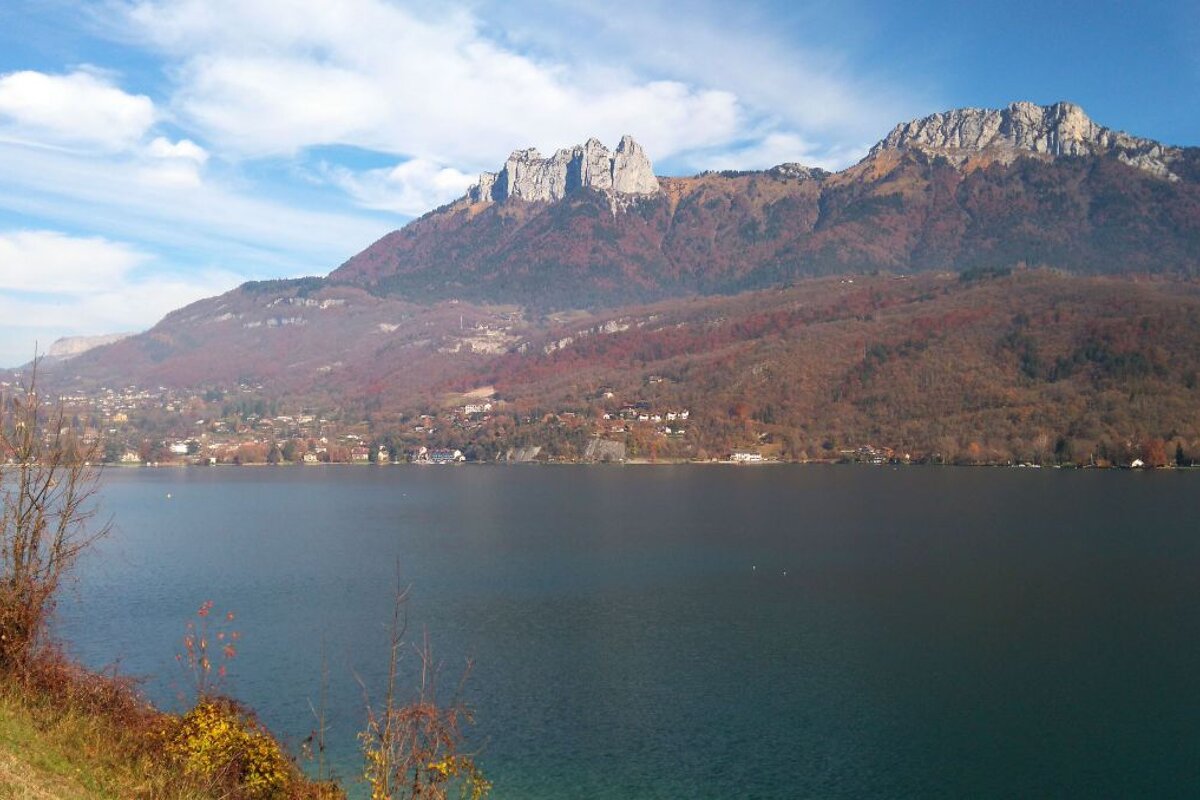 Autumn Day Trip : Cycling Lake Annecy
A gentle bike ride around the shores of Lac d'Annecy
This autumn has been one of the best I can remember in my many years in Chamonix - crisp bright days, sunny blue skies, spectacular colours… and it's still warm enough (just) to swim in the lake!
We weren't quite brave enough to swim in the lake today but we still wanted to make the most of this glorious weather, so we loaded the bikes into the car and headed over to Annecy for a day out.
Annecy is only about an hour's drive from Chamonix and is a lovely old town spread out around the shores of a massive lake - the third biggest in France and the cleanest in Europe, doncha know. The circumference of the lake is about 50km and there is a cycle path that runs round most of it. It may sound like a long way to those that don't don the lycra every weekend, but it's mostly flat and you see all sorts of people pootling round it from serious speedsters to sprightly grannies and parents with kids in tow.
We were a bit of a motley bunch, comprising some who had all the gear and some of us who had no idea - but we were only out for a day of fun and a nice lunch, so off we went. We parked the car at the the north end of lake by Rue de Verdun, where there is a free car park right next to the edge of the water. After a bit of bike faff and wardrobe adjustments we set off towards Annecy town, going anti-clockwise around the lake.
The first couple of kilometres take you along the most popular part of the lake where you'll see lots of people enjoying the parks, play areas, boat rides and pedalos. You're just a few minutes walk from the old town of Annecy, so a lot of people stroll over here for an ice cream and a look at the view.
Cycling on we soon left the lake behind and found ourselves flanked by rows of trees, still clinging on to their autumn colours - beautiful shades of bronze and gold shimmering against the blue sky. Although the cycle path follows the outline of the lake, it does veer away from it in a few places, taking you past lush meadows and lovely old farmhouses.
By taking the anti-clockwise route around the lake, we managed to do the flat part first, making it a nice sedate ride to Talloires where we stopped for lunch. Talloires is a pretty little village with a medieval abbey and narrow backstreets crammed with ancient stone buildings. We found only one restaurant open but luckily it was a good one and we all tucked into a feast of good home cooked food - and a few glasses of rosé for sporty isotonic hydration reasons…
By this point we knew we only had about 12km to go before we were back at the car park and were already congratulating ourselves on a job well done when the waitress started chuckling and shaking her head at us. Tracing the rest of the route with her finger in the air, she reached higher and higher in a wiggly line. In actual fact it wasn't that bad, only about 100m of ascent over a steep section of three short bends, but we definitely would have found it a lot easier if we weren't weighted down by all the food and wine we'd guzzled at lunch.
The last part is the least scenic and some sections are not on cycle paths but on roads - the traffic isn't heavy at this time of year but it's still less pleasant than being on the waterfront. If you wanted to get this part out of the way early on then you could just go in the other direction and cycle clockwise around the lake, in which case your best bet for lunch would be to wait until you get back round to Annecy and go somewhere in the old town as many places are closed at this time of year.
We all made it back in high spirits and cycled triumphantly into the car park, already boldly making plans to cycle round Lake Geneva before the winter arrives - a mere 200km - watch this space!
Location