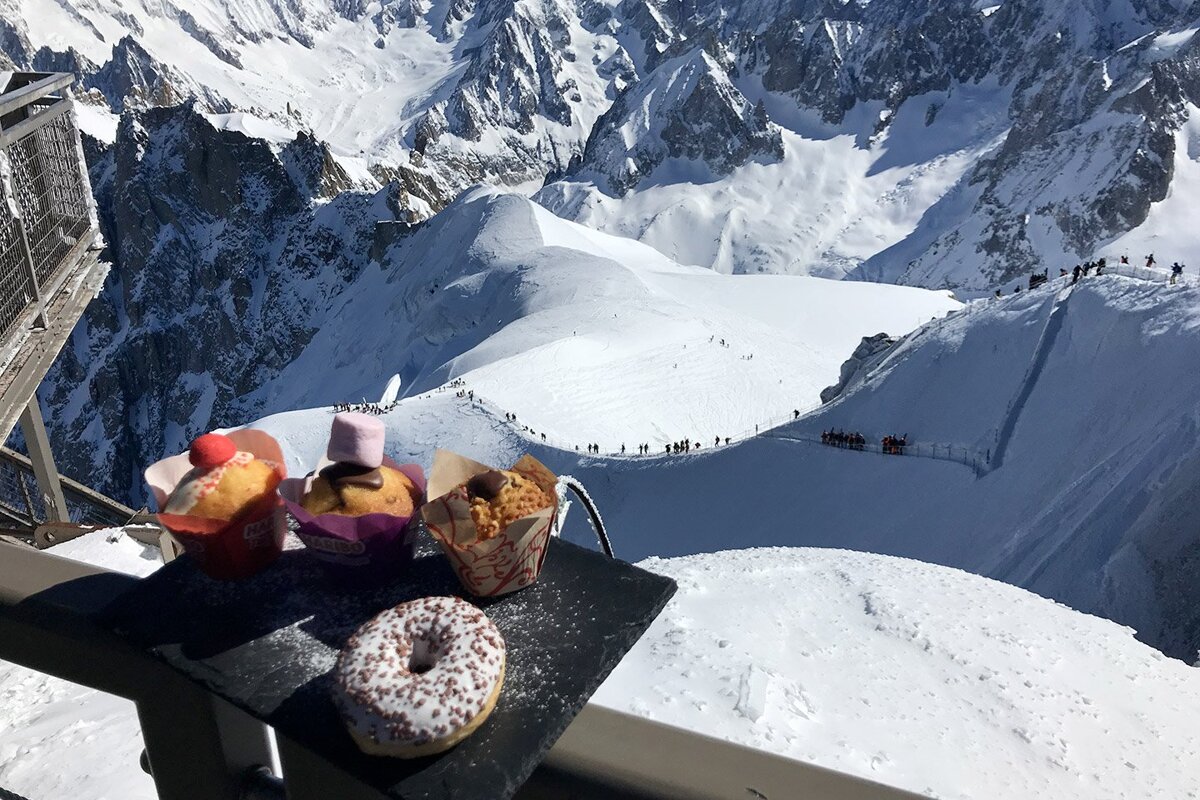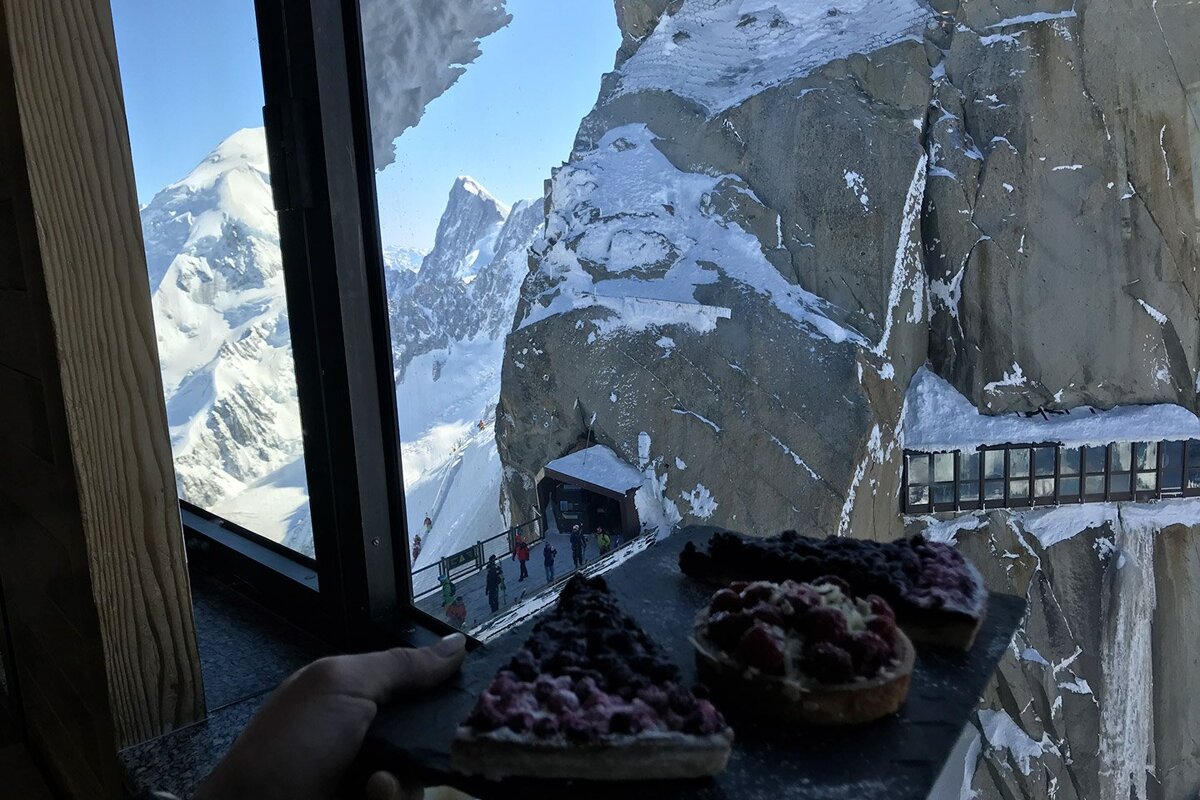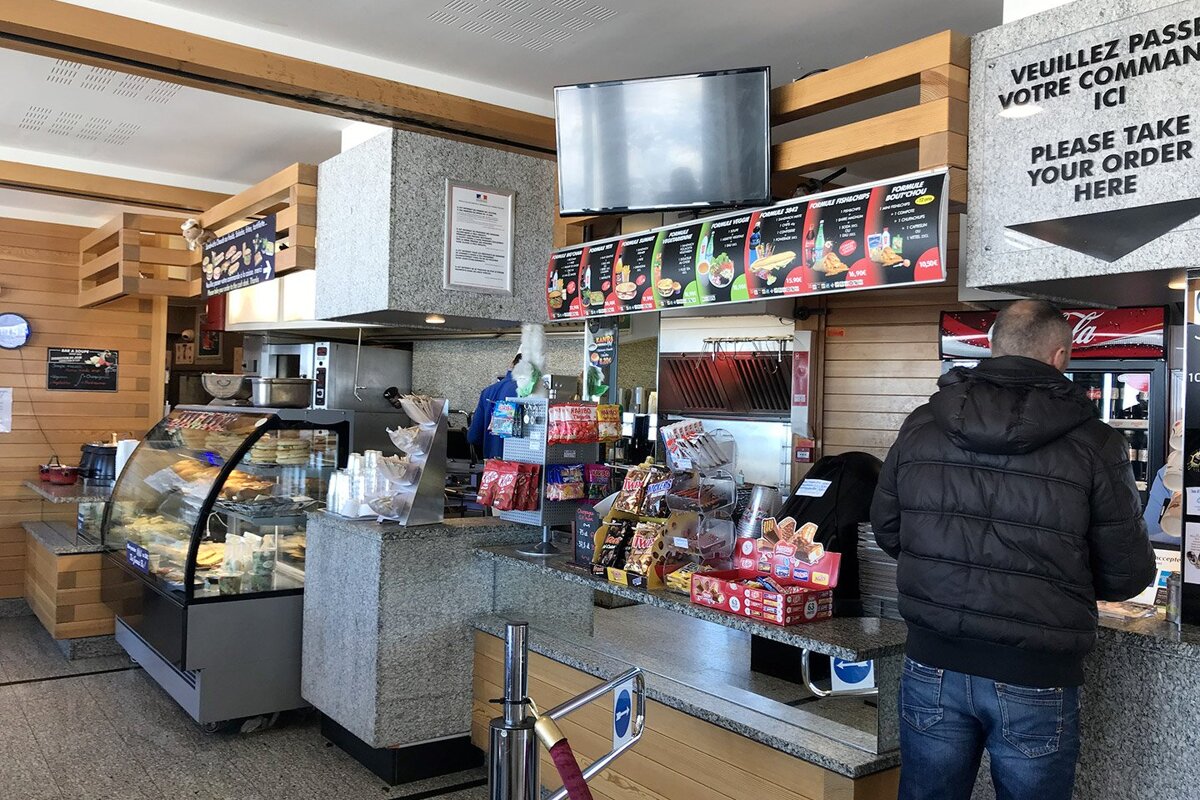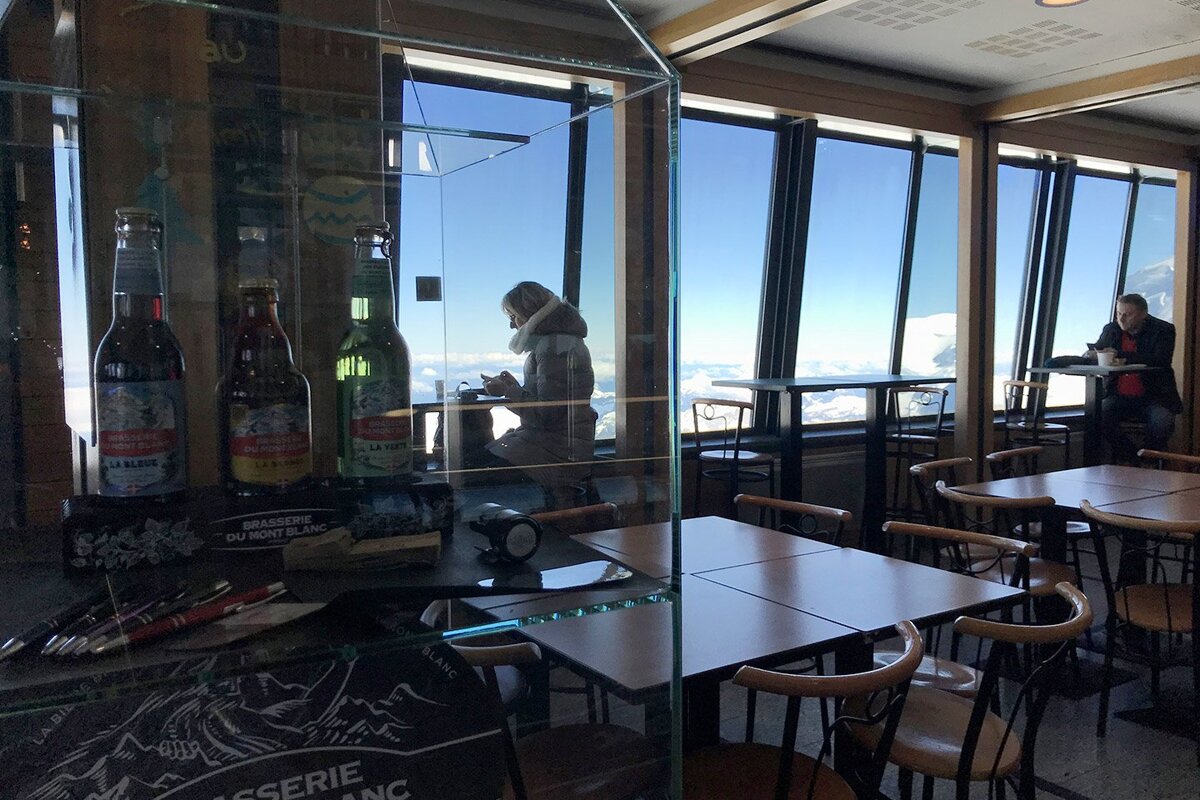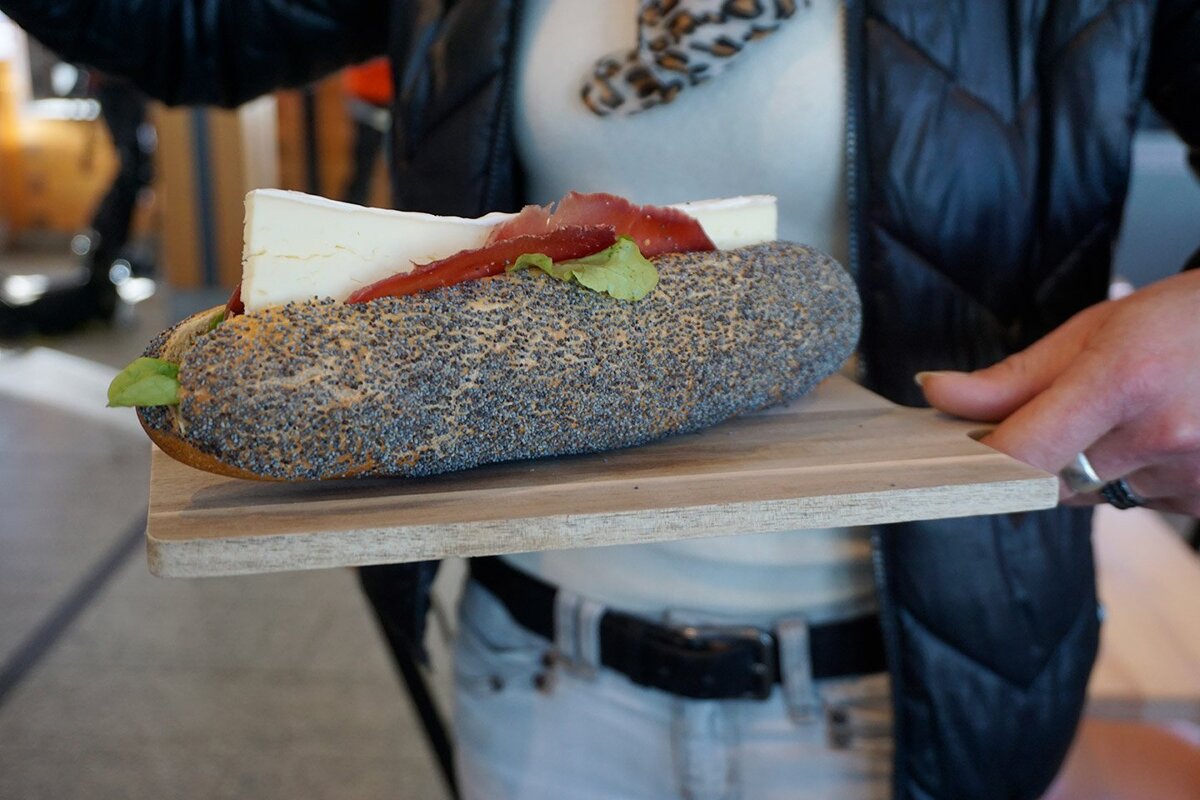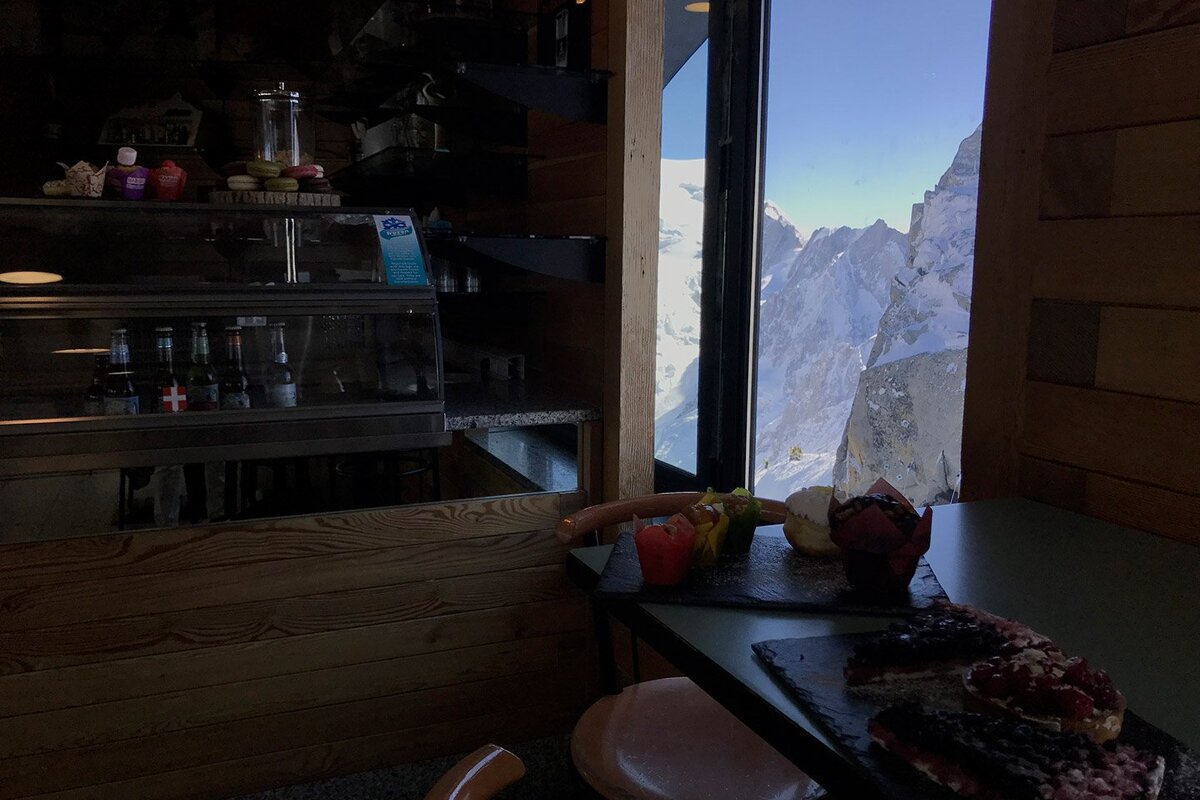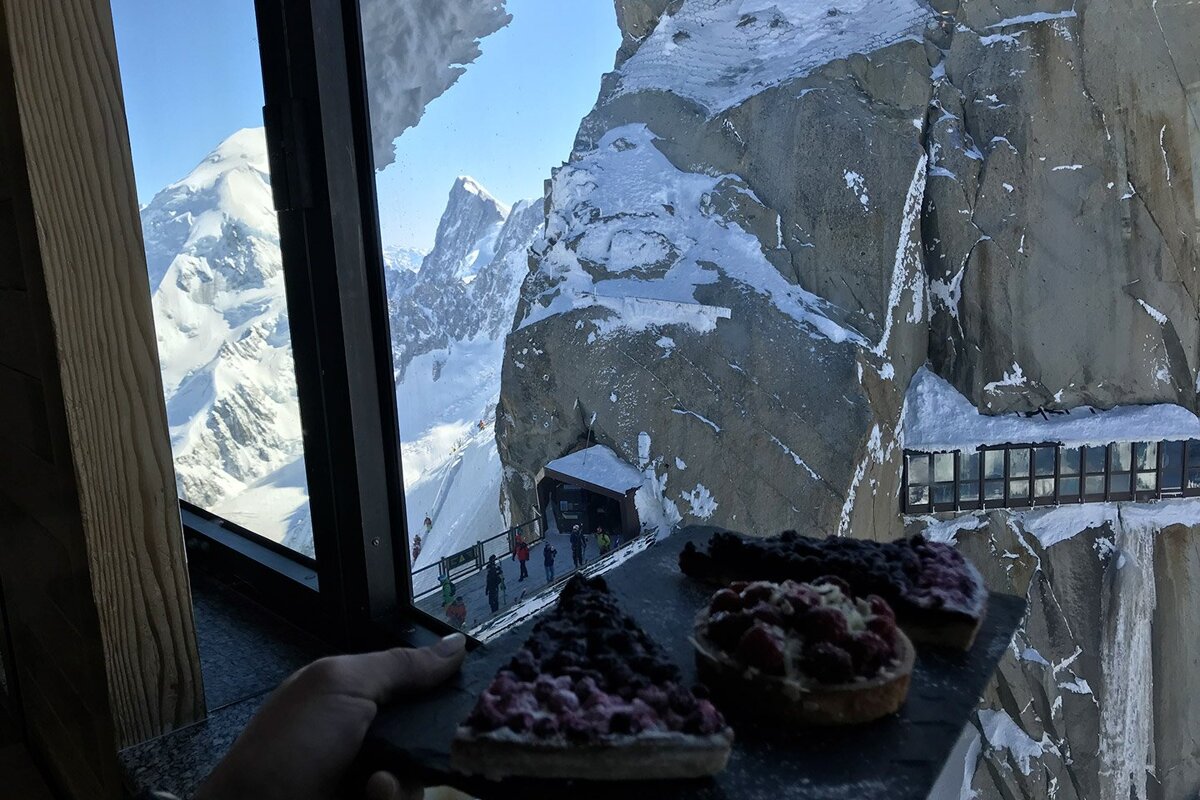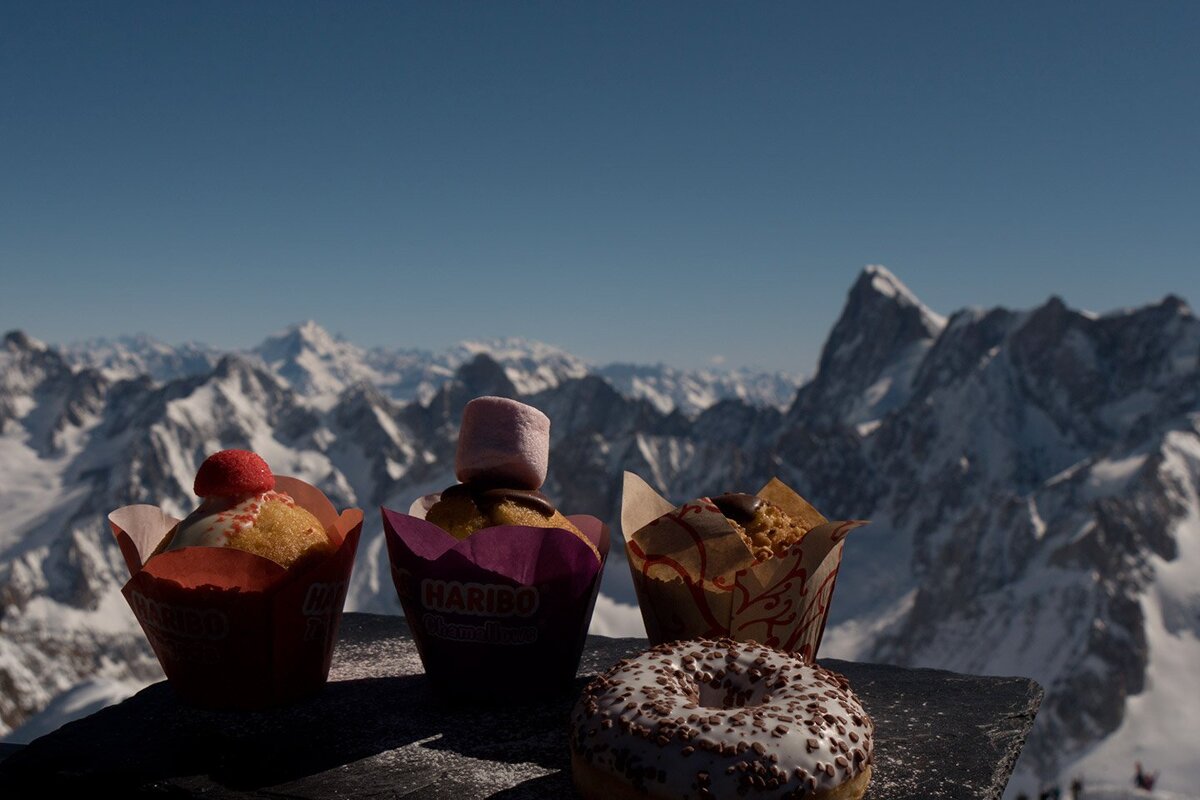 Summit 3842 Cafe, Chamonix
Mountain cafe at the Aiguille du Midi
The perfect place to start or end your visit to the Aiguille du Midi, this cafe has large windows with amazing views of the Mont-Blanc range.
The menu has a variety of Savoyard specialties including the "Big Cham" - a Savoyard sandwich with cured ham, hash brown, Savoyard Tomme cheese and salad. There's also Tartiflette, homemade soup, hot & cold sandwiches and vegetarian options.
The cafe is open year-round when the lift is running, except during its annual closure in November.
If you would prefer a sit-down lunch, there's also a restaurant at the Aiguille du Midi.
Worth knowing
They have a self-service kiosk inside to save time and avoid queueing.
Visitor comments
"This is just what you need at the top of Europe. Best hot chocolate, best coffee and most delicious crepes ever. Enjoying the top views with best beverage is priceless. This is a must go; do not miss it." - Trip Advisor
"A cozy dining room with a good selection of freshly made sandwiches as well as hot food and drinks available. Crowded but we were lucky to find a table and enjoyed a refreshing lunch and hot drink. Tourist prices but the incredible scenery makes it worth every cent." - Trip Advisor
Location
Chamonix - Centre, Chamonix