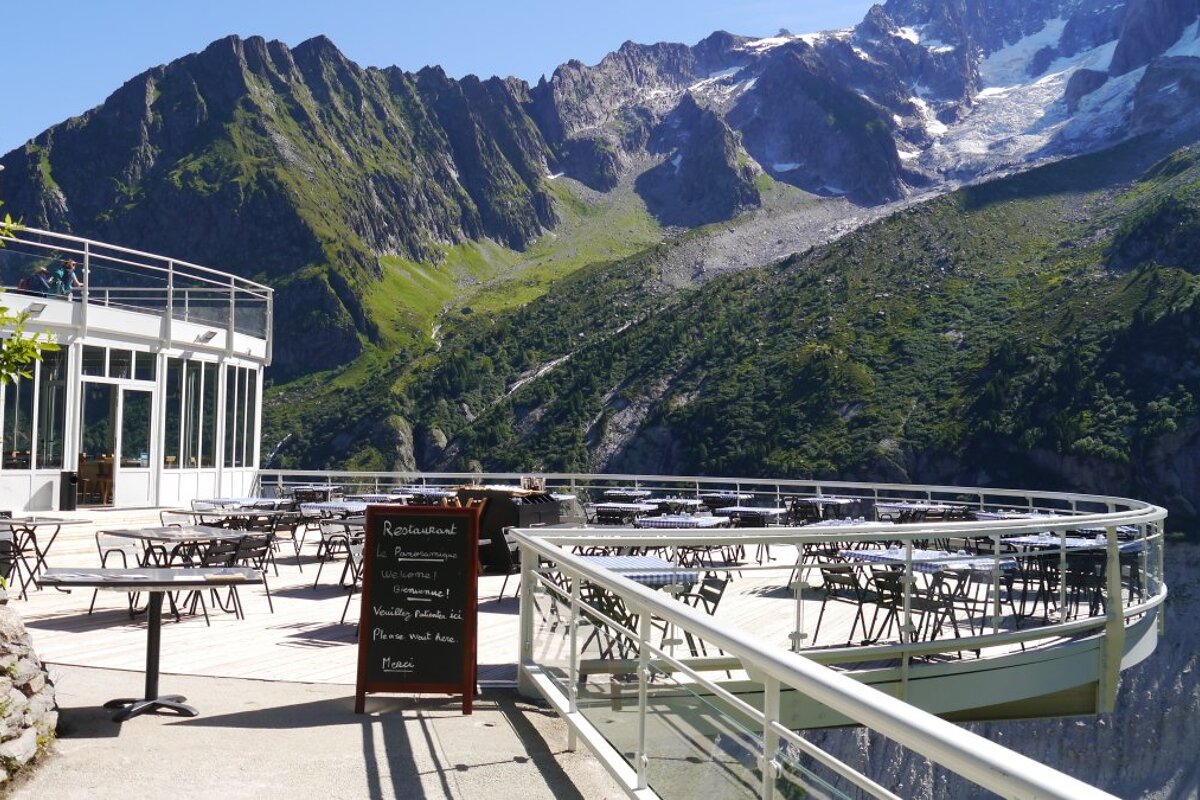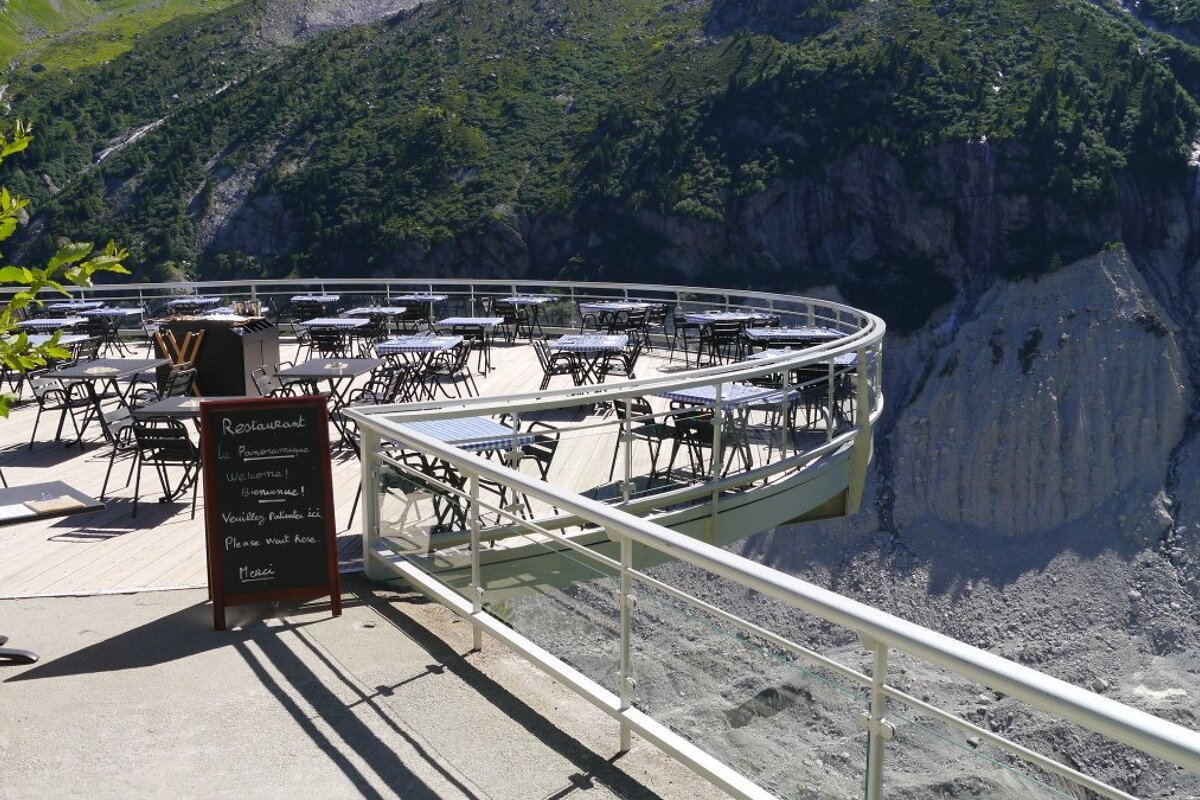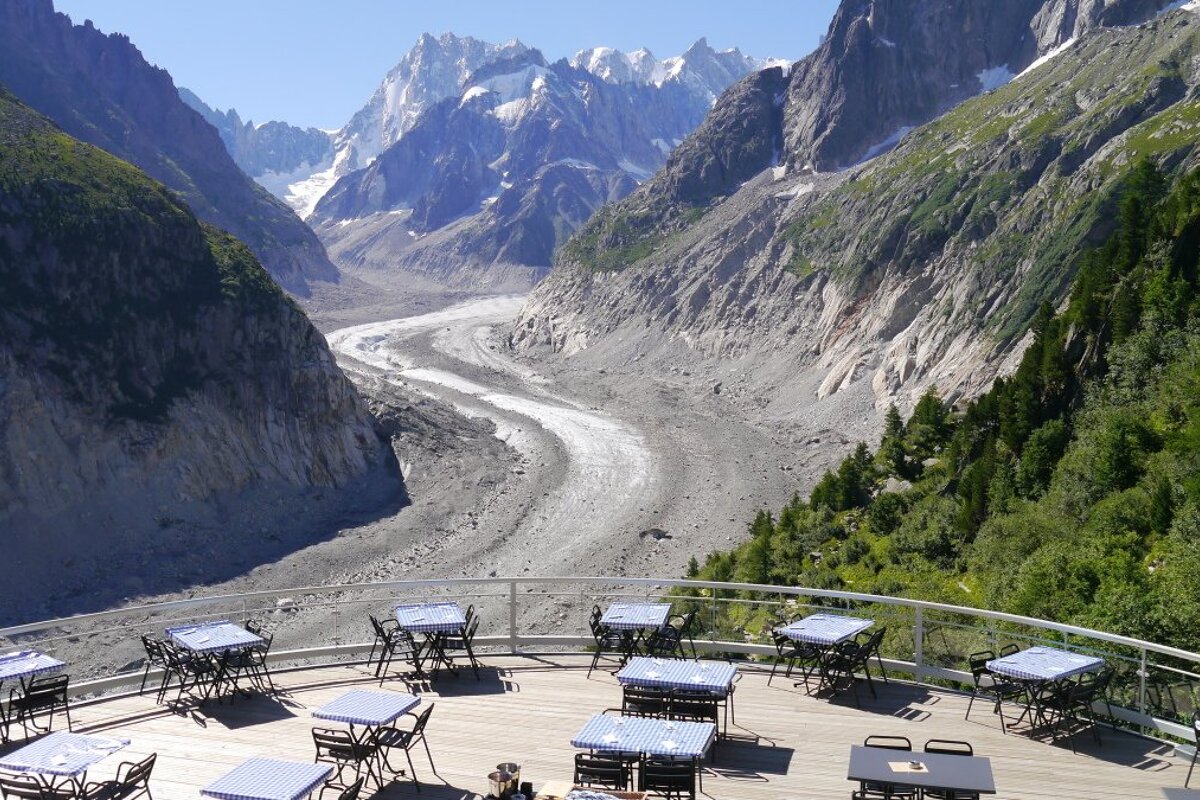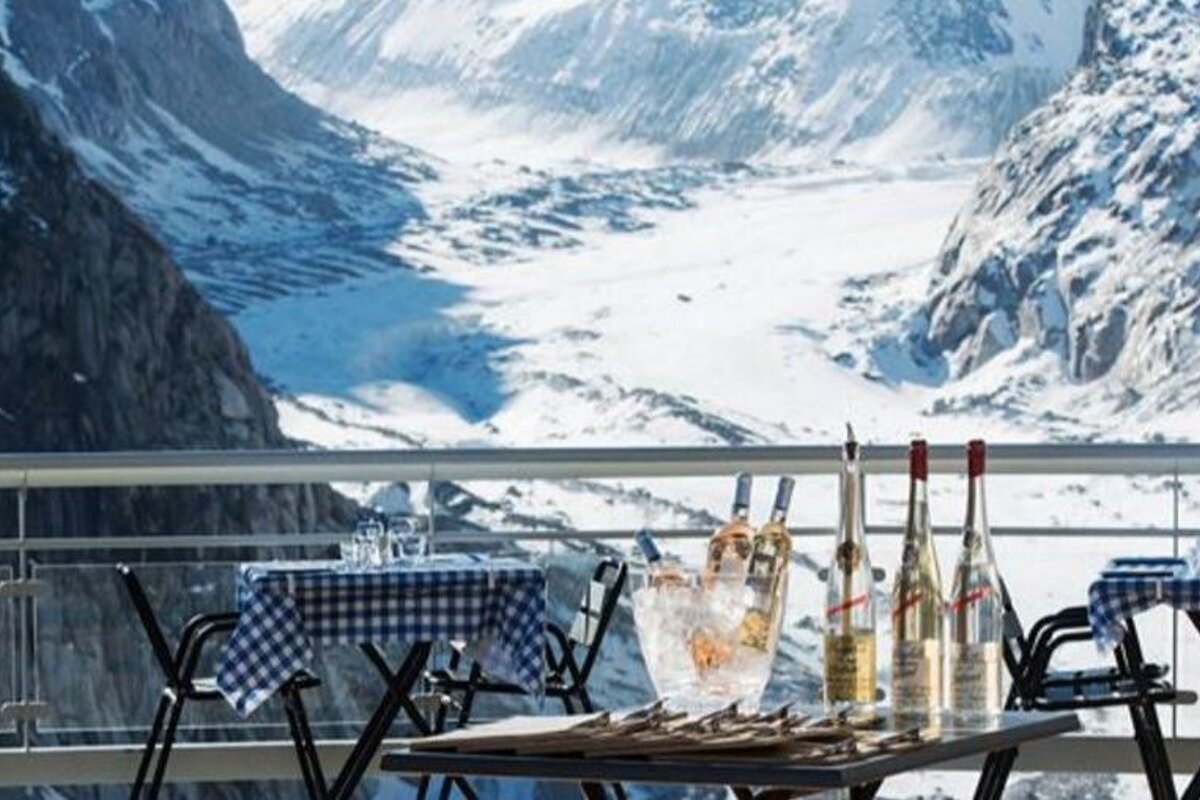 © Maisons et Hôtels Sibuet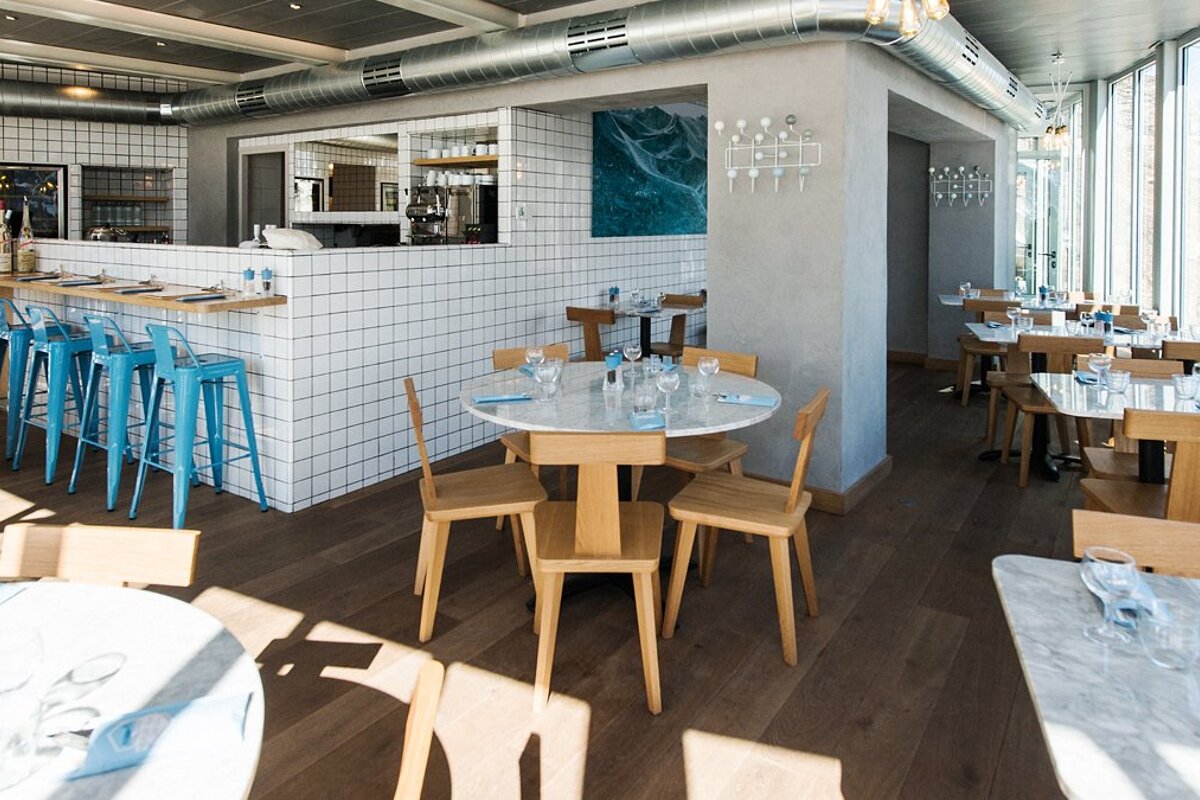 © Maisons & Hotels Sibuet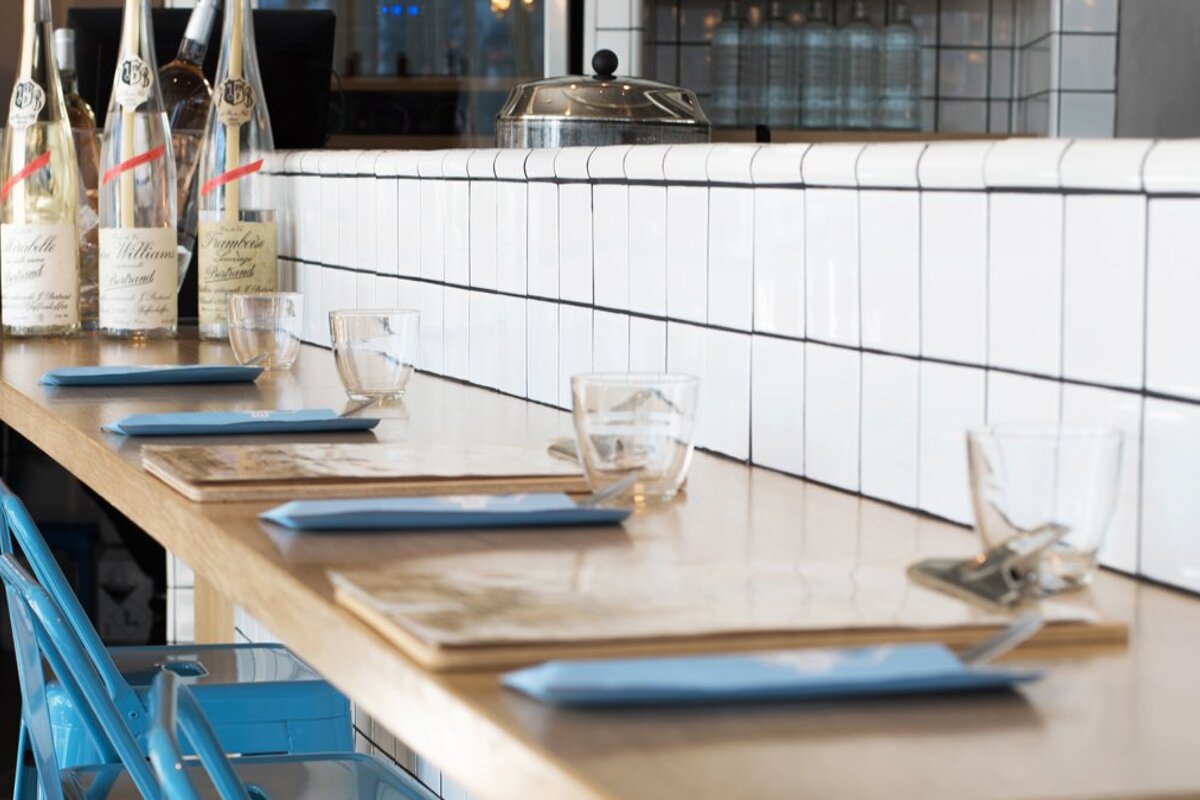 © Maisons & Hotels Sibuet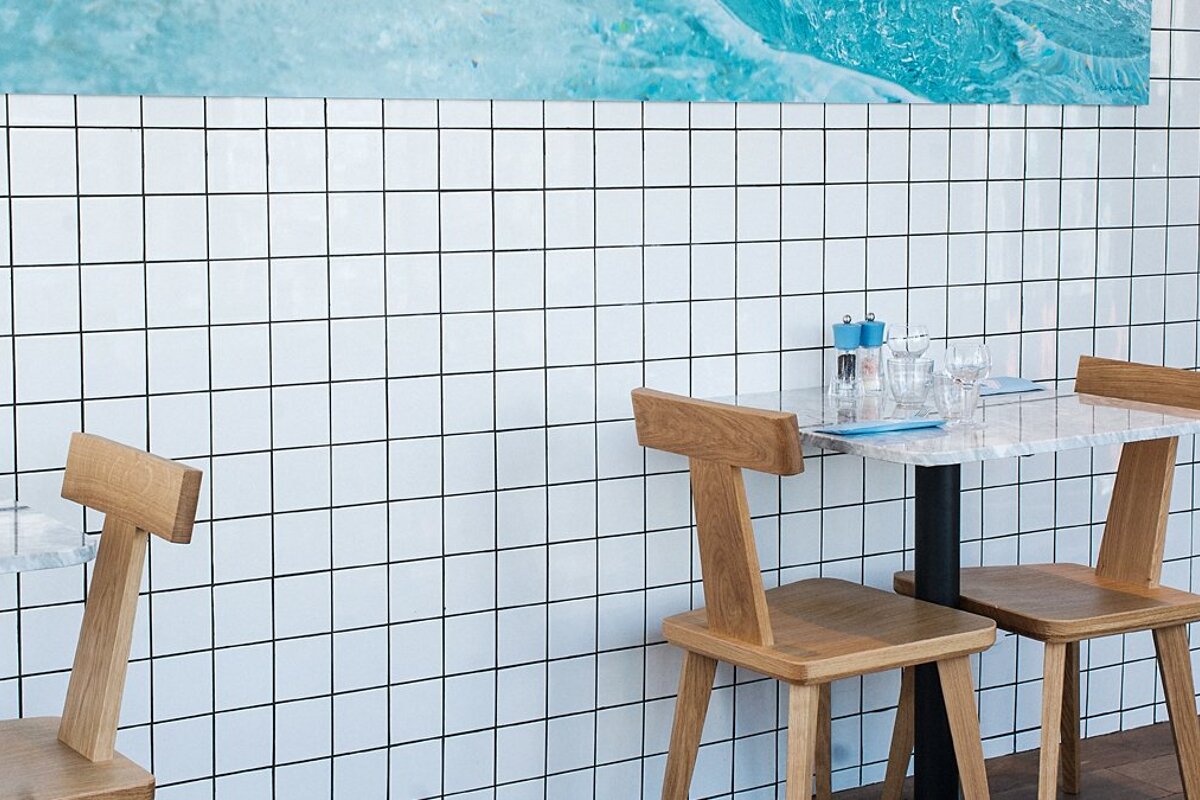 © Maisons & Hotels Sibuet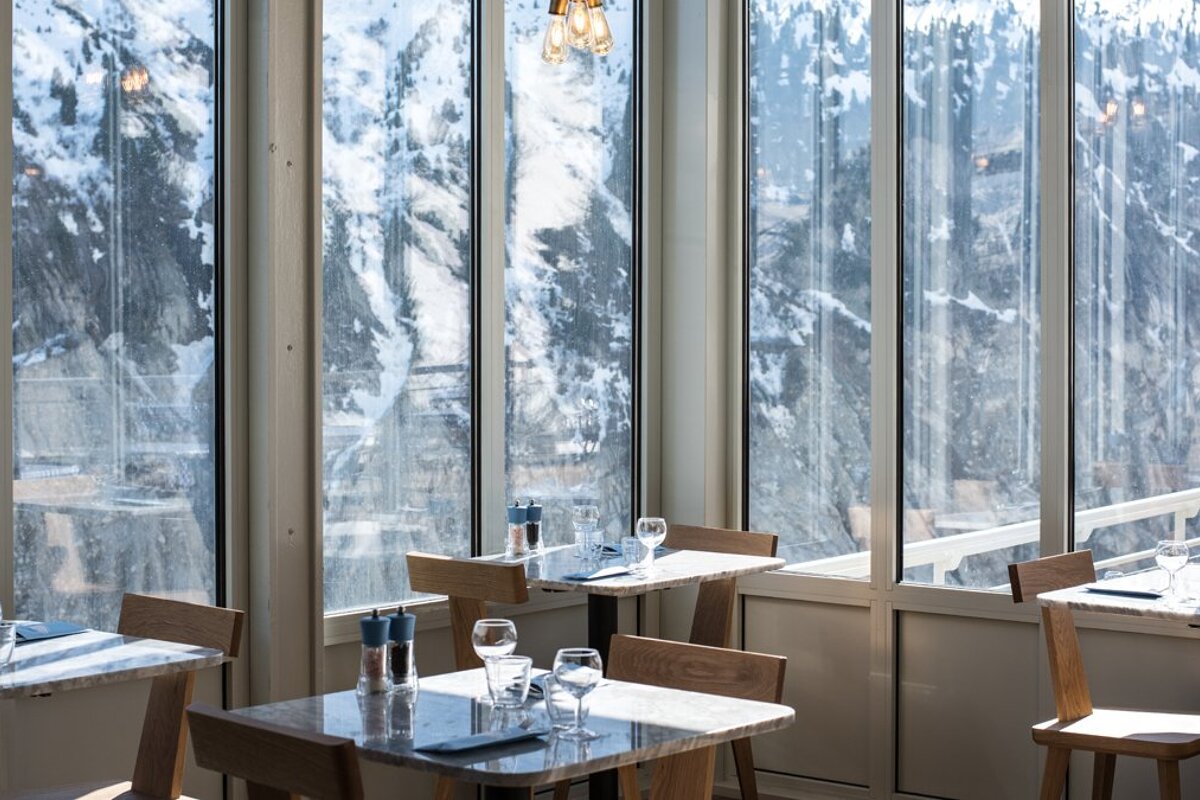 © Maisons & Hotels Sibuet
Le Panoramique Restaurant, Mer de Glace
A mountain bistro with 'panoramic' views over the Mer de Glace and Les Drus
With the Mer de Glace below you and a stunning vista of snow-capped mountains all around, it's no surprise why this restaurant is called Le Panoramique.
Nestled at the far end of the train stop, this restaurant offers seating inside as well as outdoors. Inside it's styled in the theme of a dairy, with large picture windows along one side.
Outside there's a huge semi-circular terrace which is open in summer, from where you can watch skiers and mountaineers head along the glacier and around the mountains surrounding you.
On the menu you'll find lots of regional specialities, served in glass jars, on slates or in casserole dishes. A children's menu is also available and there's a good wine list to accompany your food.
Take a look at the menu and prices.
Location