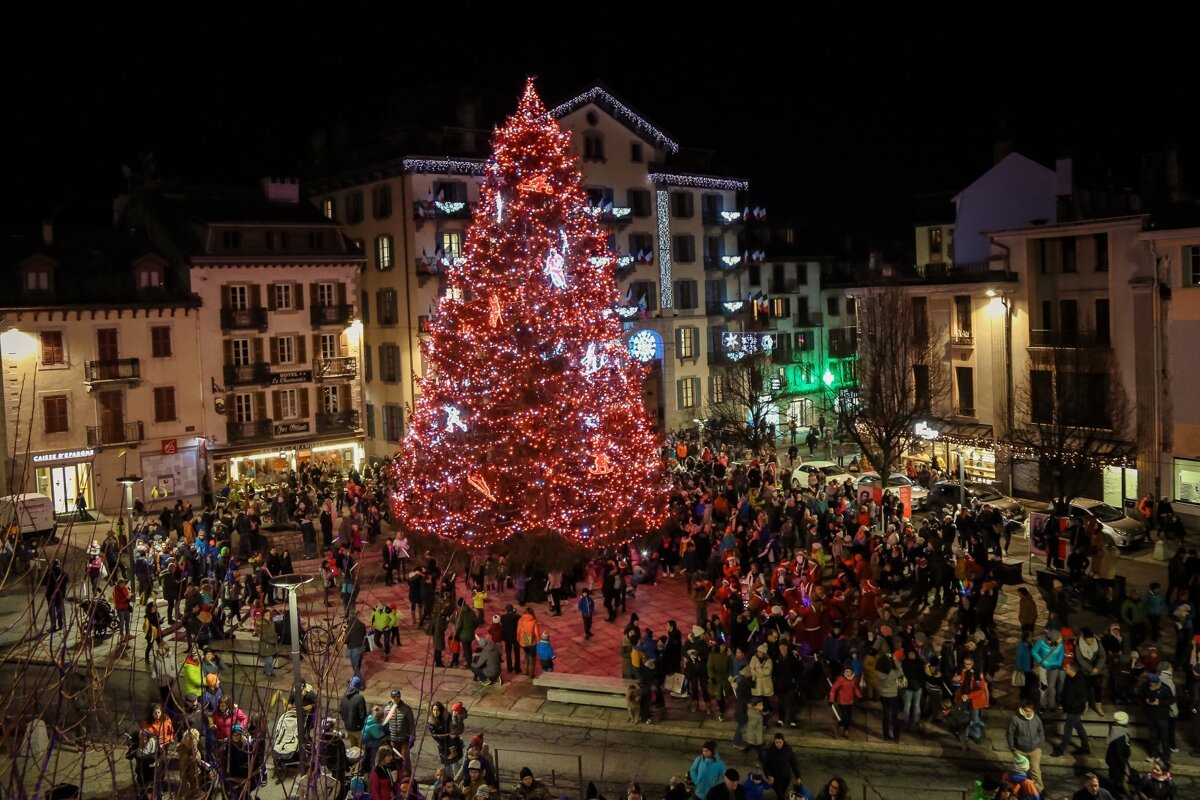 Christmas in Chamonix
Where to eat, drink & be merry this festive season in Chamonix
Chamonix is already feeling very festive – the lights are twinkling, the huge Christmas tree stands proud on the tourist office square and the smell of mulled wine is wafting on the air.
There's no better place to celebrate the festivities than a snowy ski resort. Here is our guide of what's on during the Christmas and New Year holidays.
What are the weather & snow conditions like in Chamonix over Christmas?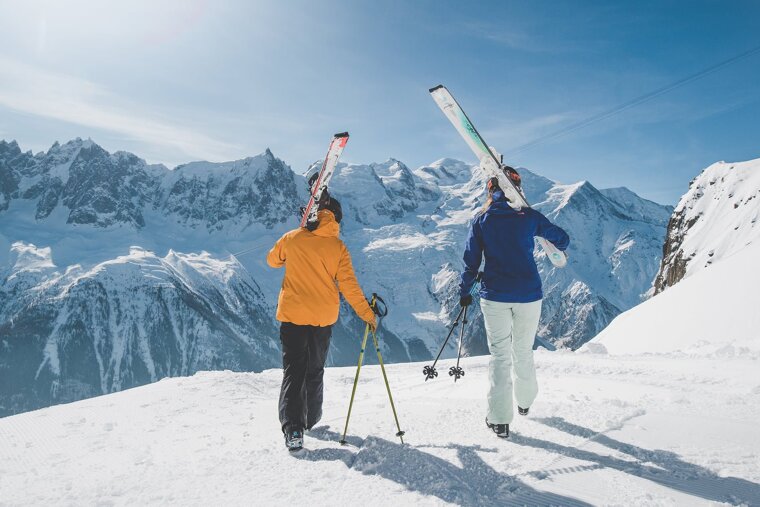 Whilst there will be snow up the mountains, a white Christmas in resort is likely, but never a guarantee. However, it's definitely cold, with average temperatures between -3ºC and 5ºC, ensuring crisp snow conditions up the mountain. Make sure thermals are on your Christmas wish list.
Get in the Chamonix festive spirit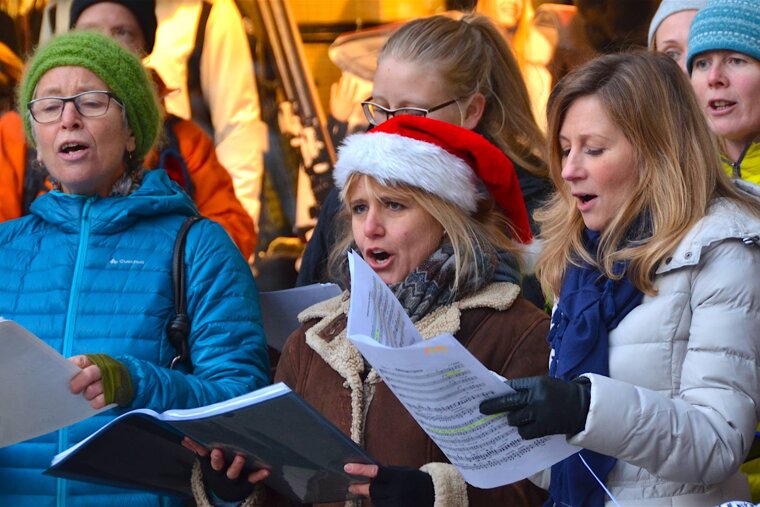 Chamonix, with its colourful chocolate-box houses shrouded in a blanket of snow and surrounded by the high peaks of the Mont-Blanc range, looks like the picture-postcard rendition of a winter wonderland. No better place to get in the Christmas spirit than here!
If you fancy a good sing-along, then you'll find plenty of opportunities in Chamonix over the festive period. It all starts with the Chambelles Christmas Concert at the Eglise Reformée (near the train station) featuring festive cheer, Santa hats and all the Christmas classics with the lovely ladies (and a few gentlemen) of the Chambelles choir.
The local music school will also be offering Christmas concerts throughout the valley this week. Free entry.
What to do on Christmas Eve in Chamonix?
Many countries celebrate on the 24th rather than on the 25th December, and with Chamonix being the international town that it is we get to do both. The French have their main festive feast on the 24th and it usually features duck or guinea fowl, seafood and shellfish, figs and chestnuts, cheeses and a chocolate Yule Log. Most restaurants in town will be serving special treats for Christmas Eve.
You also can't miss your chance to meet Santa Claus and let him know what you'd like in your stocking! He'll be making a special trip to the Alps, stopping off in Chamonix on the 24th of December. His elves, fairies and other magical creatures will accompany him.
How to celebrate Christmas Day in Chamonix?
For some folks (OK, mostly Brits) Christmas Day is all about a massive roast lunch with all the trimmings, followed by pudding and as many mince pies as you can manage. There will be some restaurants opening their doors on the 25th December with a full UK style Christmas lunch on their menu - make sure you book in to avoid disappointment.
How about some family fun?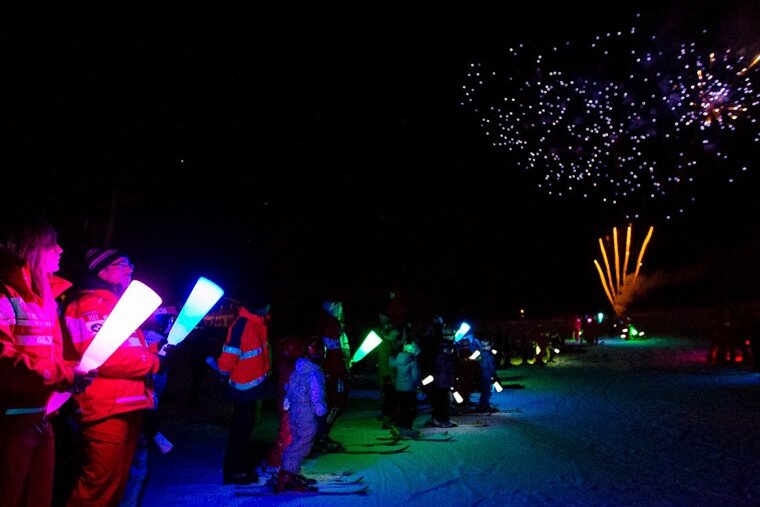 Kids are the focus in Les Houches, the charming town just before Chamonix coming from Geneva. During the holidays, the whole family can go ice skating at night for free at the local outdoor rink (Christmas costumes highly encouraged!), take part in a torchlit ski descent with the ESF instructors or try 'paret' sledging – the traditional Savoyard sled – on the Les Houches slopes.
Where to party in Chamonix on New Year's Eve?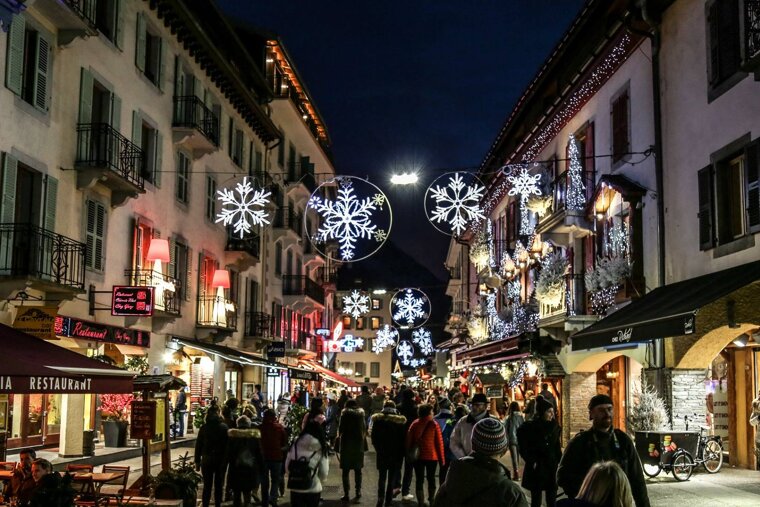 The focal point of New Year's Eve in Chamonix is counting down to midnight by the clock tower in the centre of town. This is usually a completely chaotic event with no one quite sure exactly when to start counting, hoards of people shouting over each other in a multitude of languages, excitable revellers setting off impromptu fireworks, etc, etc… It's all good fun though and once the new era has been announced there is a great deal of kissing and hugging complete strangers.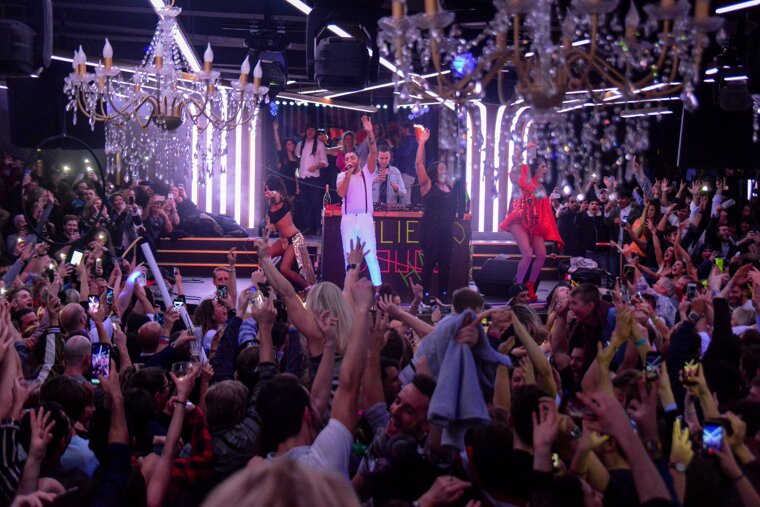 It's business as usual for most of the drinking establishments in Chamonix on New Year's Eve. The good thing about this is that there are no extortionate entry fees, no queuing on the door and no fancy dress codes. The flip side is that everywhere is rammed and your favourite bars may be so busy that you can barely squeeze through the door, never mind gets your drinks order in.
More inspiration...
However you choose to celebrate it, Chamonix is a magical place to spend the holiday season. Joyeux Noël et Bonne Année!
Location
Chamonix - Centre, Chamonix