Chamonix's UTMB 2018 - Facts & figures
The UTMB is over for another year
By 16:58 on Sunday, September 2nd 2018, more than 10,000 runners had taken part in one of the seven scheduled races for the UTMB week in Chamonix, crossing over three different countries.
The competition's main race, the 171km Ultra Trail du Mont Blanc, started at 18:00 on Friday and its last participant crossed the finish line just two minutes before 17:00 on Sunday. Of the 2561 athletes that started the challenge in Chamonix, only 1779 made it back into town within the 46h30 time constraint. This year's UTMB was dominated by tough conditions, especially cold temperatures which dropped down to around -10ºC at high altitude, as well as low cloud, rain and winds.
Frenchman Xavier Thévenard was able to deal with the cold weather to win his 3rd UTMB, after 2013 and 2015, with a time of 20:44:16 ahead of this year's wild card, Romanian Robert Hajnal (21:31:37), and Spaniard Jordi Gamito (21:59:42). Thévenard, from Chamonix's neighbouring Jura mountains, joins the ranks of the only other three-time UTMB winner, Spanish legend Kilian Jornet. He is also the only athlete to complete the UTMB's grand slam, having also won the TDS (2014), CCC (2010) and OCC (2016)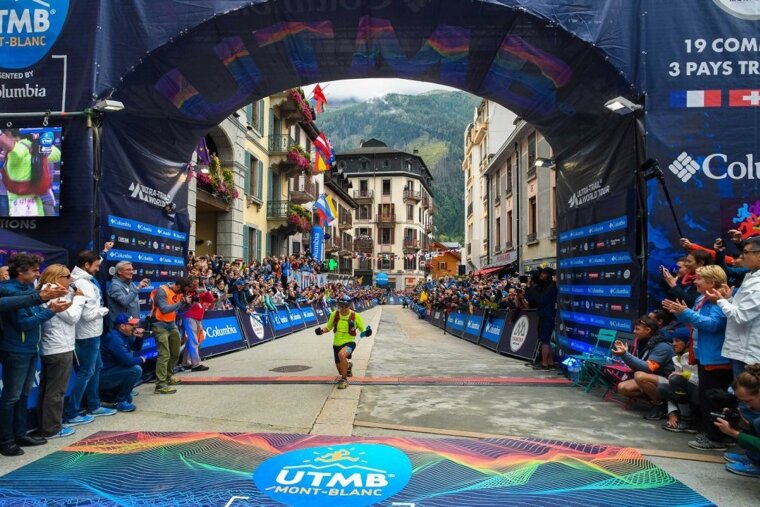 Comfortably in the lead by the Col de La Forclaz (km 134), he stayed out in front and never let up. This year's race was full of surprises as all of the favourites but for Thevénard dropped out during the course of the UTMB. Jornet, who won the Marathon du Mont Blanc just a couple of months ago had to abandon at the Refuge Bonatti, at around 90km, due to an adverse reaction to the medicine that he took after being stung by a bee just hours before the race. His fight with Jim Walmsley never happened and the American stopped at Champex after 120km. Another favourite, Zach Miller, quit at the same spot, while Alex Nichols and Tim Tollefson had to pull out because of bad falls.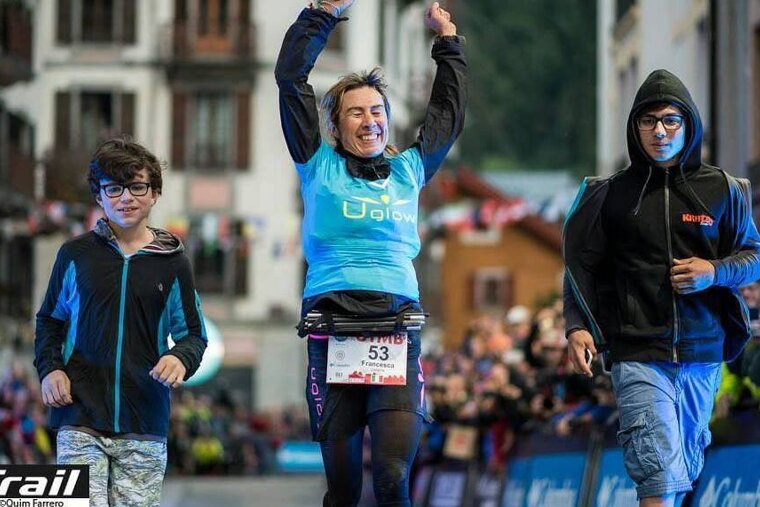 The women's race saw a spectacular victory with the first three female runners crossing the finish line within only a 12-minute span. Francesca Canepa, a 47-year-old former professional snowboarder who started her trail running career at 40, enjoyed her first win at the Chamonix event in a time of 26:03:48. Her strategy was "to be patient, which is hard since everyone passes you at the beginning of the race. It's all too easy to get caught up in the general euphoria of the race and to ruin it all. I was able to stay calm, never really worried, and, in the end, my strategy worked." Only four minutes later, Spaniard Uxue Fraile Azpeitia finished in second place and French Jocelyne Pauly arrived third, seven minutes behind Fraile.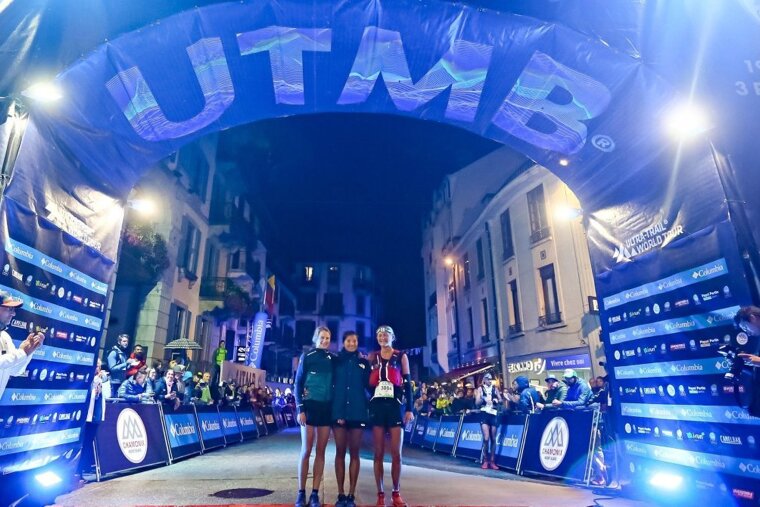 CCC
On Friday evening, history was made at the finish line of the 2018's CCC (101km) as Yao Miao became the first Chinese woman to win a UTMB race completing the course in 11:57:46, an extremely strong performance which placed her 11th overall missing the top ten by only five minutes. American Katie Schide was second at 12:28:42 while Swedish runner Ida Nilsson crossed the line in third place just 13 minutes later. Miao's boyfriend, Qi Min, was the second man at the CCC consolidating China's rising strength in the trail running scene. He was over five minutes slower than former British Army officer Thomas Evans who run the 101km in 10:44:32. 2016's TDS winner Pau Capell was third at 10:52:56.
OCC
Last Thursday saw the second edition of the OCC (55km) ultra take place. Again, the Chinese proved why they are now the runners to look out for with Jia Erenjia becoming the first of his nation to win a UTMB race at 05:28:44. He triumphed over the Spaniard Santiago Mezquita who got there in a time of 05:34:11, with only over a 1 minute lead over the French Kevin Vermeulen. The women's race was dominated by Kiwi runner Ruth Charlotte Croft who completed the race in 05:53:09 ahead of Spaniards, Eli Gordon Rodríguez (06:00:40) and Mónica Vives Vila (06:40:30).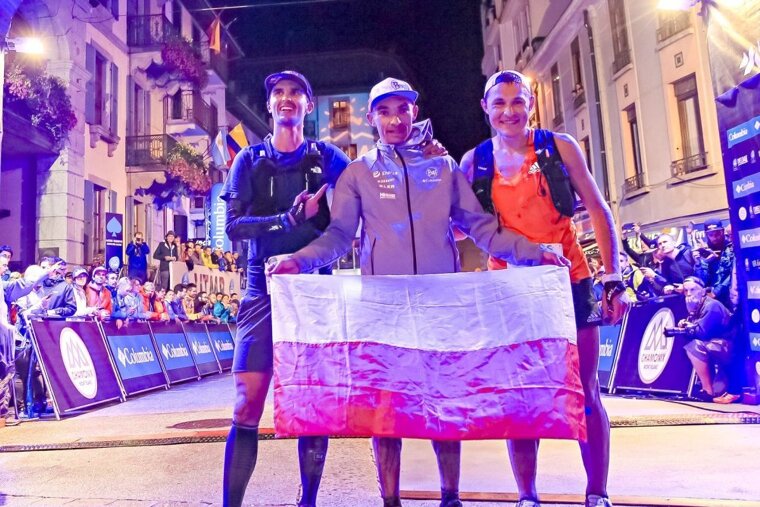 TDS
If we can cast our minds back to Wednesday we will remember the start of the TDS (121km). A nail-biting race, its result was decided in the last couple of kilometres of the course with Russian Dmitry Mityaev, Polish Marcin Swierc and American Dylan Bowman fighting neck to neck for the podium spots. In the end, Swierc prevailed with a time of 13:24:00 while Bowman crossed the finish line just a minute later with Mityaev, who was leading until the last two kilometres, getting there in third place 40 seconds after. First for the women, Audrey Tanguy ran the race in just 16:05:22 beating Rory Bosio who still holds the women's record for the UTMB course at 22:37:26, which she got in 2013 having placed 7th overall, a feat that has never been challenged. Third was Caroline Benoit at 17:18:02.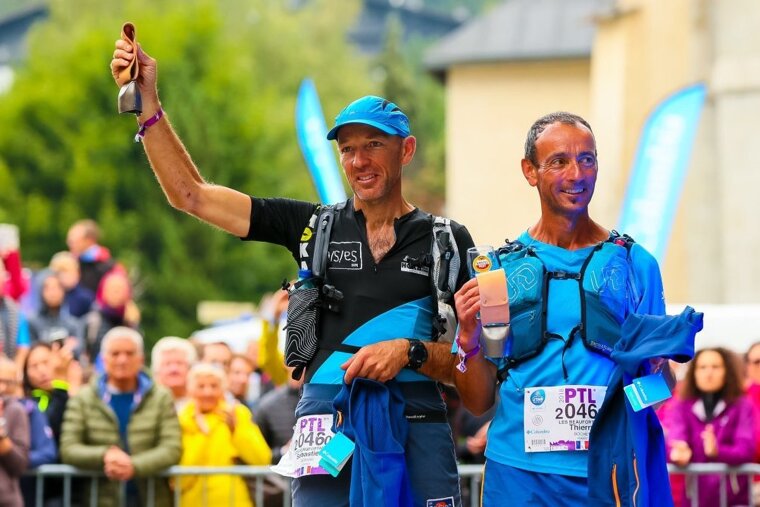 PTL
And going back even further to the start of the incredible PTL race, an endurance challenge with a difference, as teams must spend a gruelling four to six days out on the 300km course. In a masterful finish on Friday at midday, the French couple Thierry Bochet and Sebastien Gerard, team "Les Beaufortains," celebrated their victory and 100-hour effort in Chamonix. The large crowd gave a round of applause for the pair following their 4-day and 4-night adventure.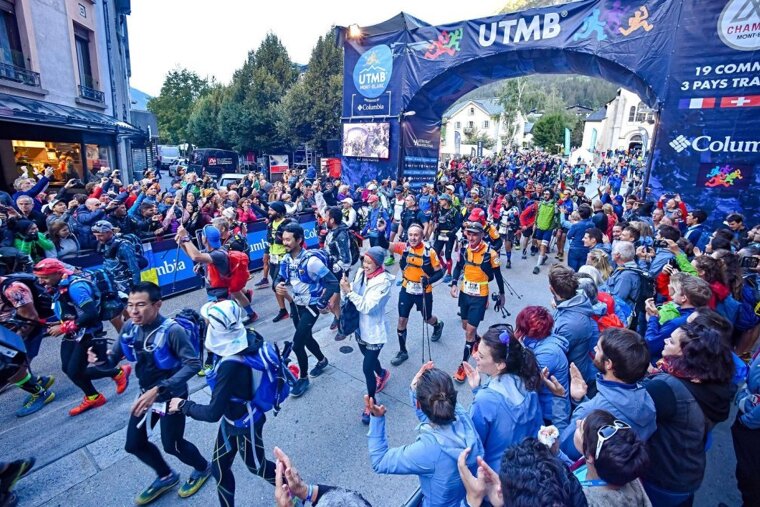 With some 10,000 runners, 2000 volunteers and 50,000 spectators over the week, the people of Chamonix, residents, tourists, family, friends and supporters were treated to a fantastic few days of entertainment and many great memories. I suspect that, as some will be recovering, others will already be waiting by their computers for registration to open for the UTMB 2019. The UTMB brand will be going global next year with new "by UTMB" races in Ushuaia and, probably, the North American Rockies which will be added to this year's Chinese UTMB in Gaoligong and its Middle Eastern edition in Oman.
For the complete results of the event, go to the UTMB's website.