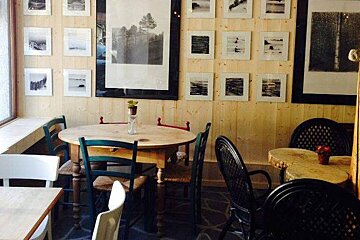 Best coffee in Chamonix
Where to find the best coffee, cakes and treats in resort
Take a break and recharge with a coffee and a quick bite.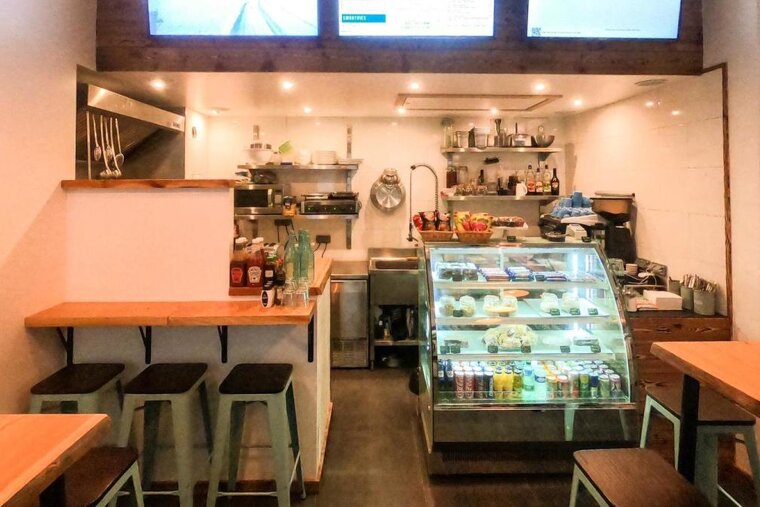 Bluebird Café
Right opposite the Aiguille du Midi lift station, this tiny little café is popular with locals. Their menu includes loads of tasty breakfast and lunch options. Definitely worth popping in if you're facing a long wait to get up the Aiguille du Midi.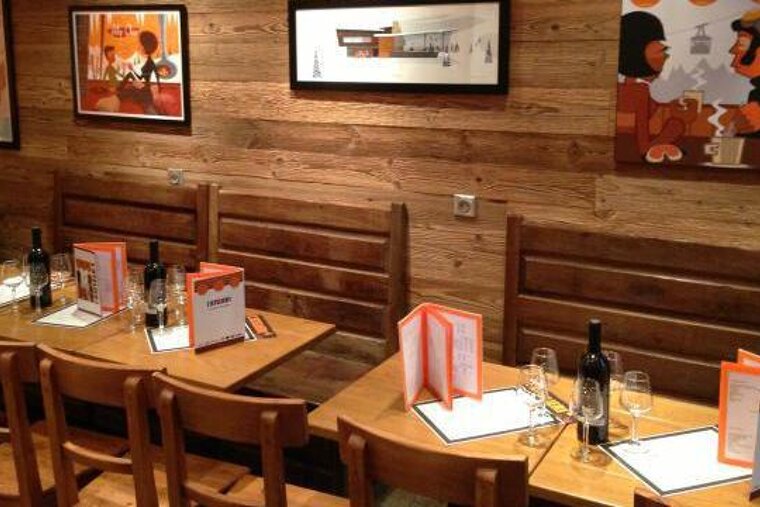 L'Atelier Café
L'Atelier is a great choice for sunny afternoons when you can sit out on their large terrace in the centre of Chamonix and watch the world go by. They do a good range of various teas, infusions, coffees and hot chocolates as well as mezze platters, bagels and the curiosity that is the cronut (a cross between a croissant and a doughnut, in case you were wondering).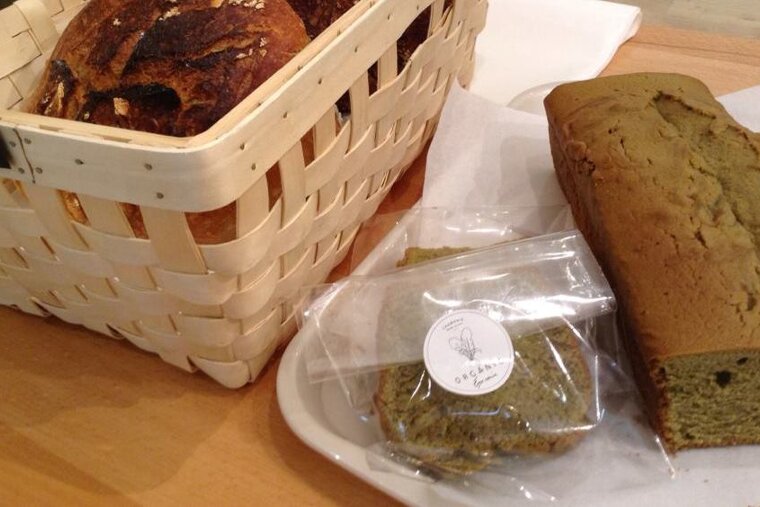 Organic Epicerie
Once you've run the gauntlet of all the not-so-healthy bars and restaurants that temptingly line the Rue des Moulins, you'll come to Organic Epicerie right at the end of the street. A cross between a shop and a café, this place sells all sorts of unusual and healthy food items. As well as stocking up on hard to find items, you can also enjoy a tasty and nutritious lunch or pick up some deli items to take away and enjoy later. Popular with vegetarians and vegans, Organic Epicerie is frequented by none other than ultra running legend Scott Jurek whenever he's in town.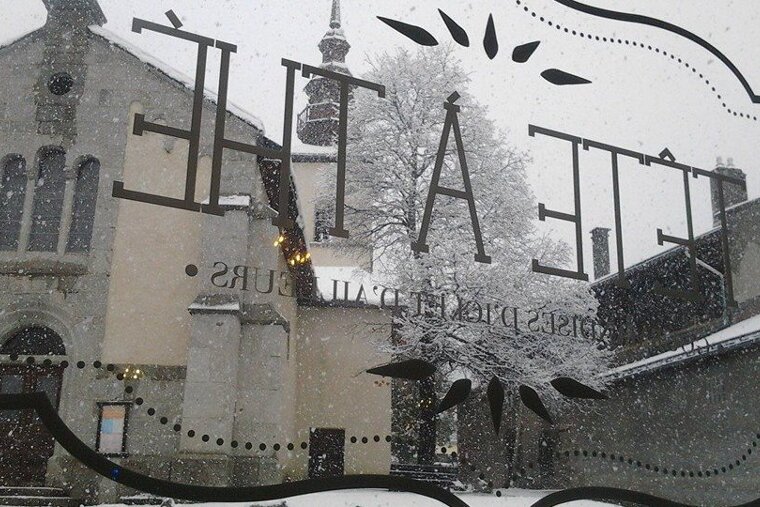 Tête à Thé
If you're up in the Argentière end of the valley then make sure you call in at Tête à Thé for some excellent cakes, cookies, quiches, burgers and soups - all vegetarian and all completely delicious. The cosy ambience means that you can easily let the afternoon slip away while you're curled up with a pot of tea and a slab (or two) of cake.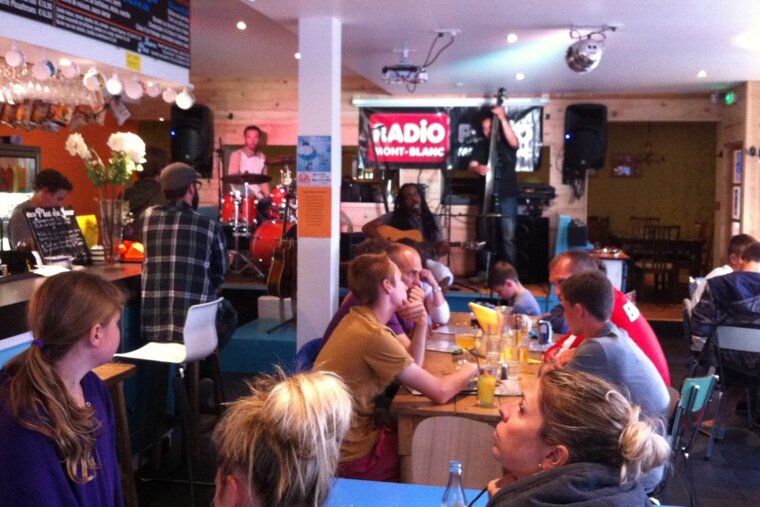 Kitsch Inn
It's not just the décor that's full of retro vibes, the menu at the Kitsch Inn has a few old school classics on it as well - expect to find delights such as sticky toffee pudding and rhubarb crumble at this funky café bar at the bottom of the Bellevue lift station in Les Houches. They're open all day long for breakfast, lunch, dinner and you're welcome to pop in at any time of the day for a pot of tea or coffee (served in cups that you would expect to find in your Nan's house) and a nice piece of cake.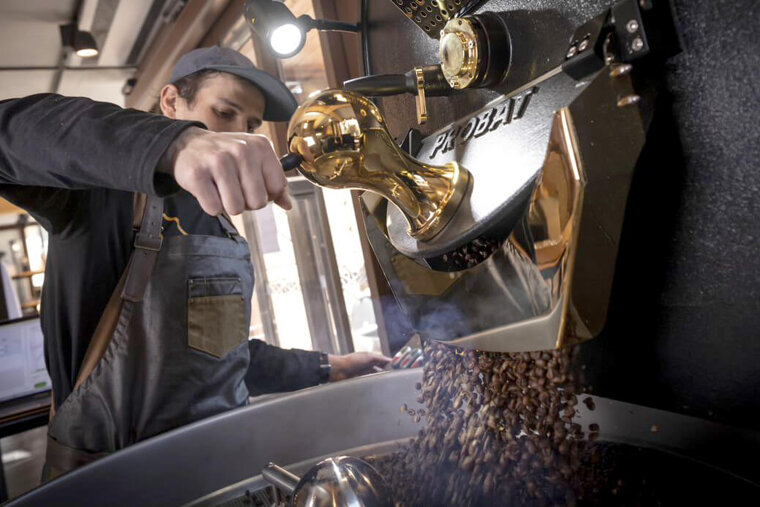 Shouka
This is another level of coffee shop, they offer 'bean-to-cup' specialty coffee straight from their Chamonix factory. Located in the heart of the pedestrianised main street, you can enjoy your beverages and cookies or cakes inside or outside on their terrace. They also make their own chocolate bars. Plus you'll find everything you could need in their shop to make the perfect brew once you're back home.