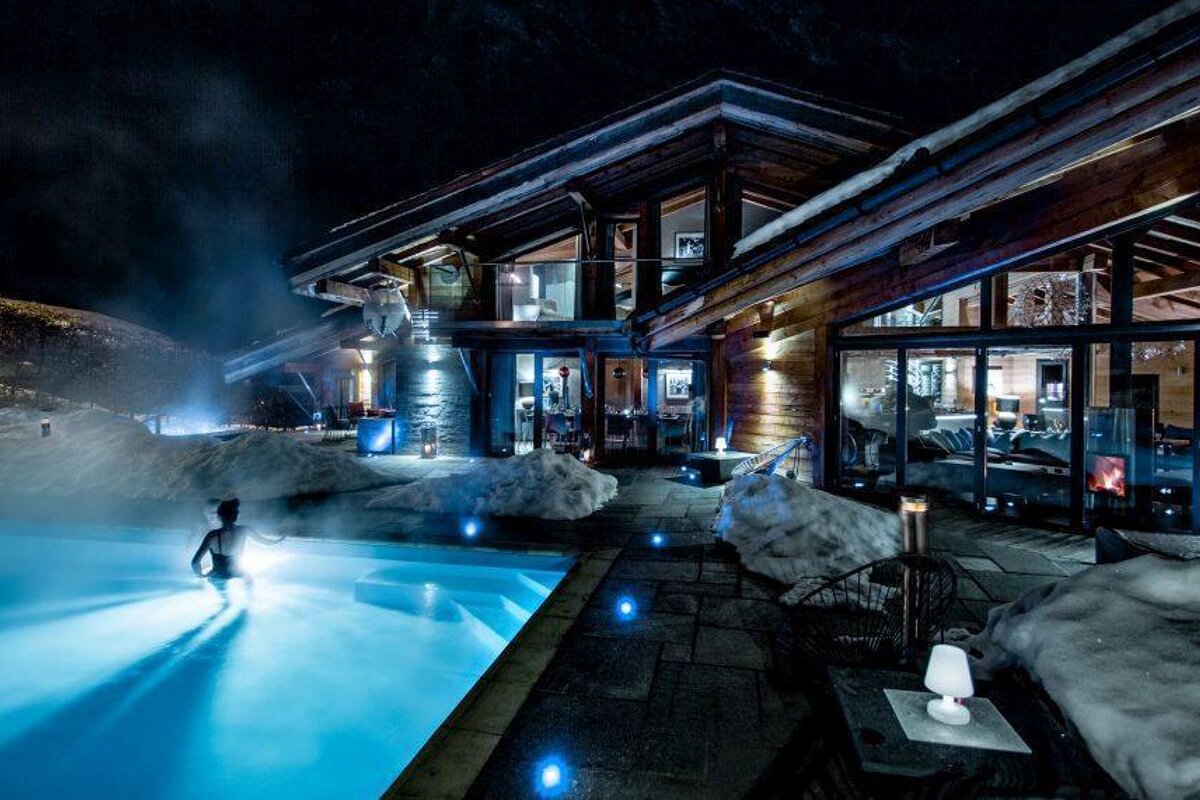 The ultimate luxury ski destination
Come to Chamonix on your next luxury ski trip
Experience what the VIP treatment feels like in Chamonix.
You wake up in a plush, warm bed. As you open the curtains, a breathtaking panorama opens up before your eyes: soft, powdery snow falls on Western Europe's highest peak, the mighty Mont Blanc. After tucking into a Michelin-star-worthy breakfast, a chauffeur whisks you to some of the most legendary ski slopes in the world...
Chamonix has been welcoming high-flying visitors since the 18th century when in 1741 two English aristocrats, William Windham and Richard Pococke set foot in the valley and named the glacier at Montenvers the "Mer de Glace". They opened the way for a flood of international tourists who came to see the imposing mountains and explore its mysteries.
Since then, Chamonix has received many famous visitors who have cemented its reputation as a luxury destination. Scientists like Saussure, Louis Pasteur and Marie Curie; writers like Goethe, Lord Byron, Mary Shelley, Victor Hugo, Alexandre Dumas, George Sand, Charles Dickens and Gustave Flaubert; painters such as Turner, or royals like Empress Josephine have all been attracted to the valley's stunning scenery.
More recently, Chamonix has hosted celebrities such as Penelope Cruz, Kylie Minogue, Katy Perry, Michael Fassbender and his wife Alicia Vikander, Anthony Bourdain...the list goes on.
Caught your attention yet? If you're still unsure, here are some reasons why we think Chamonix should be your next luxury ski holiday destination.