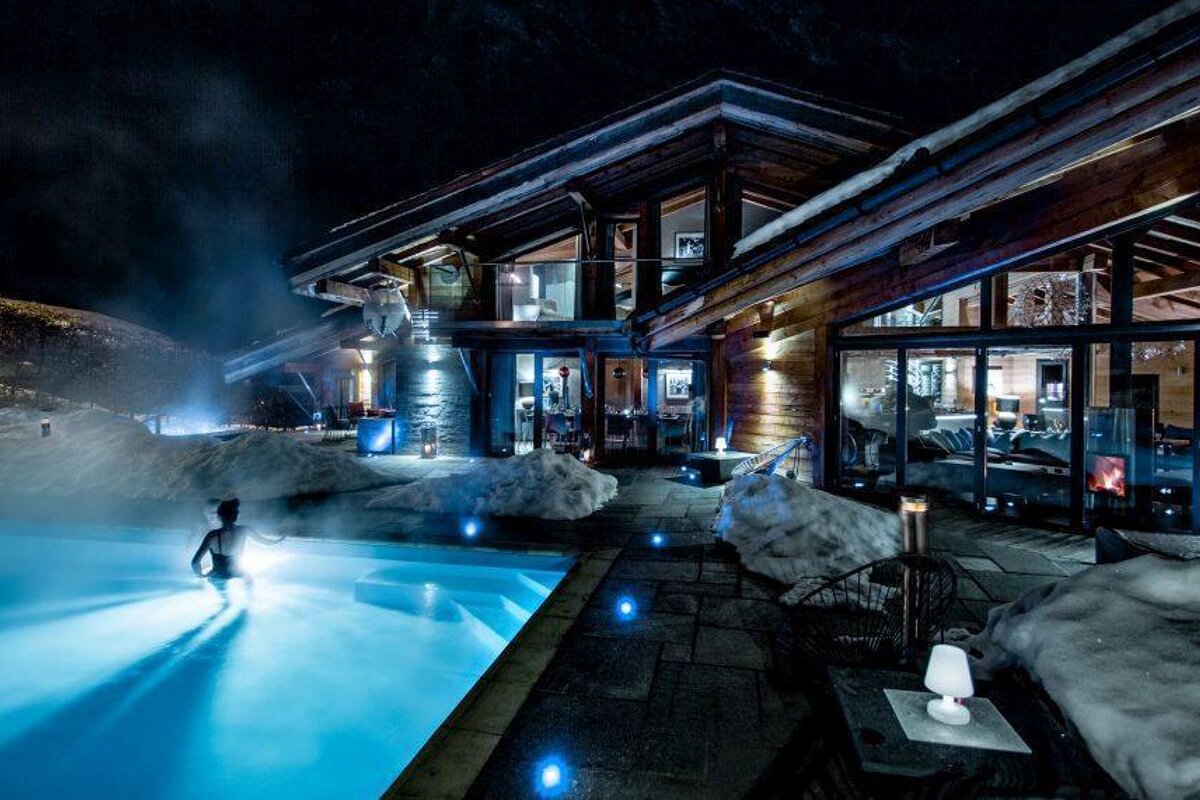 Why Chamonix is the ultimate luxury ski destination
Come to Chamonix on your next luxury ski trip
You wake up in a plush, warm bed. As you open the curtains, a breathtaking panorama opens up before your eyes: soft, powdery snow falls on Western Europe's highest peak, the mighty Mont Blanc. After tucking into a Michelin-star-worthy breakfast, a chauffeur whisks you to some of the most legendary ski slopes in the world... this is what the VIP treatment feels like in Chamonix.
Chamonix has been welcoming high-flying visitors since the 18th century when two English aristocrats, William Windham and Richard Pococke set foot on the valley and gave the glacier in Montenvers its name, the "Mer de Glace", in 1741. They opened the way for a flood of international tourists who came to see the imposing mountains and explore its mysteries.
Since then, Chamonix has received many famous visitors who have cemented its reputation as a luxury destination. Scientists like Saussure, Louis Pasteur and Marie Curie; writers like Goethe, Lord Byron, Mary Shelley, Victor Hugo, Alexandre Dumas, George Sand, Charles Dickens and Gustave Flaubert; painters such as Turner, or royals like empress Josephine have all been attracted to the valley's stunning scenery. More recently, Chamonix has hosted celebrities such as Penelope Cruz, Kylie Minogue or Anthony Bourdain.
Caught your attention yet? If you're still unsure, here are 10 reasons why we think Chamonix should be your next luxury ski holiday destination.
Unbeatable location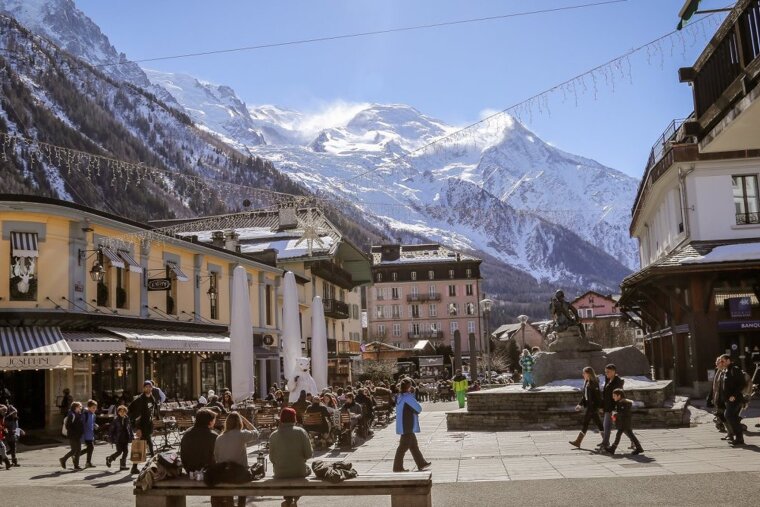 There is just no place like Chamonix. Tucked away in a narrow valley below the highest mountains in Western Europe, you never tire of looking up and staring in wonder at those magnificent giants. What's even better, you can take a cable car up to 3842 metres, from where you can see all the way into the Swiss and Italian Alps and feel like an adventurous mountaineer without leaving the safety of the top of the Aiguille du Midi station. The bottom of the valley, with its chocolate-box chalets and colourful 19th-century hotels, is also picture-perfect and boasts extraordinary VIP services that are second to none.
Luxury catered chalets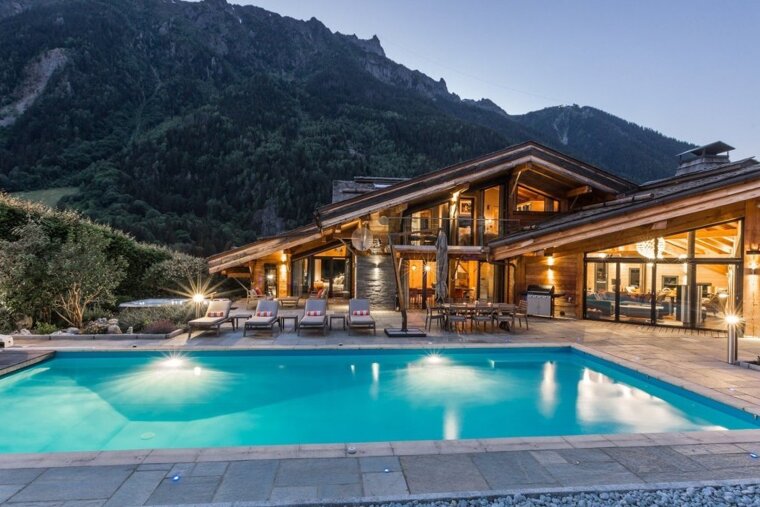 Nobody does luxury bespoke holidays in the Chamonix Valley better than Amazon Creek. Their carefully selected portfolio features only seven chalets that have risen to their high standards. They all offer outstanding facilities in a beautiful setting, from a wellness suite with sauna, hammam and massages at Chalet Couttet to an indoor pool at Chalet Baloo, a wonderfully cosy living area with floor to ceiling windows in Chalet Dalmore or a cinema room at their flagship Chalet Amazon Creek.
Staying here is like staying in a five-star hotel, only better! Wake up to the smell of freshly-cooked breakfast made by your private chef, travel to the slopes in style with a professional chauffeur who will even pack your gear and warm up your ski boots, come back to a delicious baked treat perfect to regain your strength after a day on the pistes and enjoy a glass of fine wine with canapes while your host prepares a gourmet dinner. For the ultimate hassle-free holiday, their concierge service will organise it all, from equipment hire to instructors, guides, lift passes, summer activities and even wine tastings, massages or restaurant reservations... everything will be taken care of for you, you just need to relax and enjoy your luxury break in the mountains.
Michelin-starred restaurants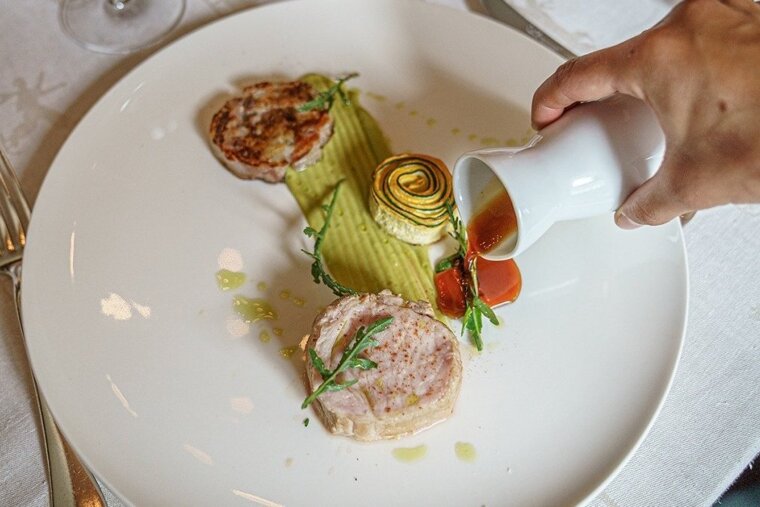 What is a luxury tourist destination in France without its Michelin-starred restaurants? And Chamonix, despite its relatively small size, boasts not only one but two stars. The Albert Premier Restaurant is the valley's finest restaurant and first received its two coveted stars in 1999. Their menu changes with the seasons, offering local produce and traditional French recipes with innovative contemporary touches as well as international flavours. Their 10-course tasting menu takes diners on a trip across the Savoie region, passing through the Italian Piedmont and the Comtés de Nice area for an unforgettable culinary experience.
One-in-a-lifetime experiences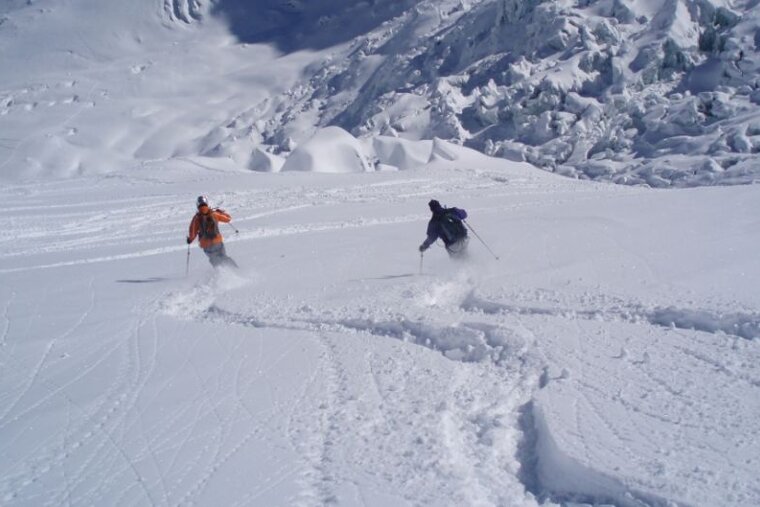 The Chamonix Valley is famous for its challenging skiing and range of off-piste routes available. The ease with which you can access the backcountry here is unparalleled, thanks to the lifts that whizz you up to the peaks of the Mont Blanc range. Of course, the legendary Vallé Blanche should be on any skier's bucket list, so book your private mountain guide and ski down 20 stunning kilometres on a wild glacier. For an even more luxurious experience and to access untracked territory, heli-skiing from Italy or Switzerland will do the trick.
VIP transfers
To get to Chamonix from the airport in style book your very own private helicopter transfer. Whitetracks Helicopters will fly you from Geneva to the heart of resort in a matter of minutes while making you feel like a million bucks. And, with their shared transfer option, you won't have to break the bank.
Five-star hotels
There's a handful of five-star hotels in the Chamonix Valley. These mountain retreats all offer incredible services and facilities but the Hameau Albert Premier stands out above the rest. Tucked away on a side street in the centre of town, this world-class hotel not only has two gourmet restaurants, a spa and an indoor and outdoor pool but it also offers a free shuttle service to the ski slopes. Its traditional Alpine style with wooden-clad walls, elegant mixture of rustic and modern furniture and large fireplaces in the bedrooms creates the ultimate cosy feel.
Fabulous spas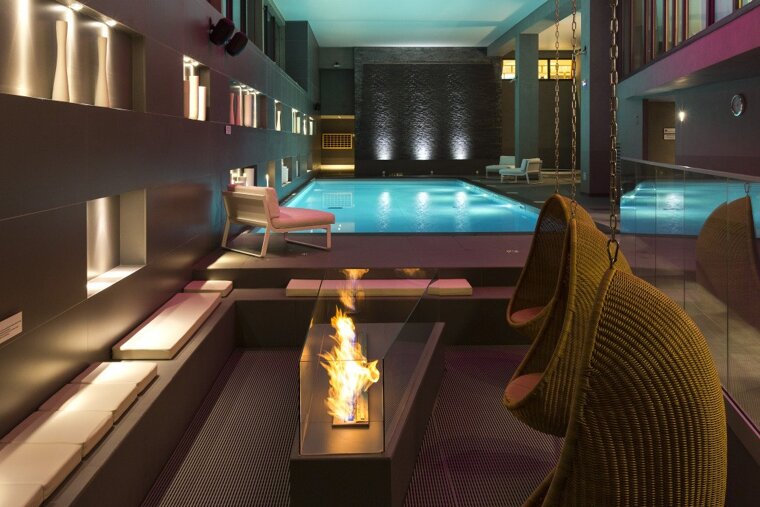 It's not all outdoor adventures and adrenaline-fueled action in Chamonix, the valley also has some of the best spas in the Alps. Right next to the Aiguille du Midi cable car, overlooking the magnificent mountains is L'Heliopic Hotel. Inside, the NUXE Spa is an oasis of peace and tranquility decorated with natural stone and wood. Its large indoor pool, a jacuzzi with views of the Mont Blanc, a sauna, a steam room, a tepidarium and an ice cave are there to help you soothe your sore muscles after a day on the slopes.
The latest gear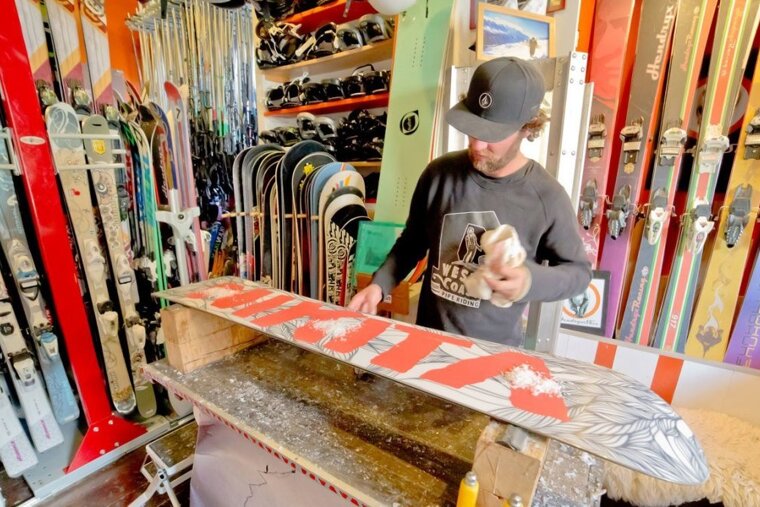 Local equipment hire shops must cater for Chamonix's discerning visitors, usually well-versed on the latest gear innovations, so they boast an excellent selection of skis, boots and snowboards to rent out. You'll not only find Alpine skis here but also splitboards, touring skis, cross-country skis, Telemark skis and even snowscoots and snowshoes, as well as avalanche and mountaineering equipment. Many of the ski hire shops will also travel to your accommodation to tailor your rentals to your specific needs.
High-class ski lessons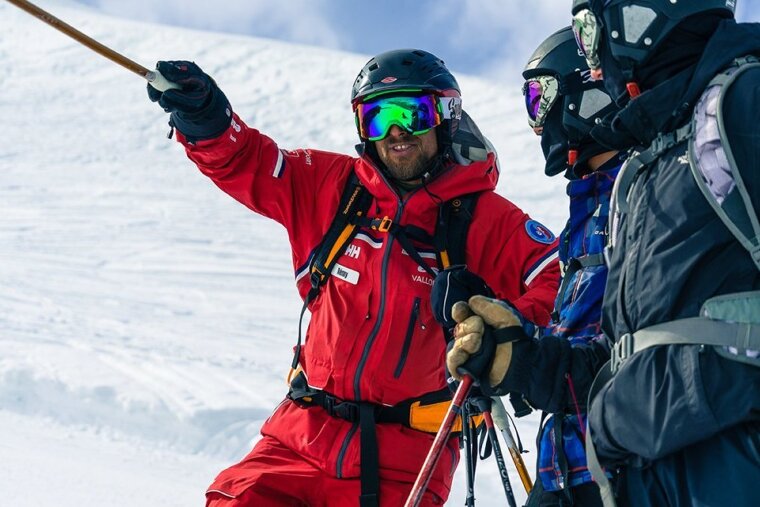 To get the most out of a ski lesson, nothing beats one-on-one tuition. There is a whole host of professional private instructors in the Chamonix Valley who will help you carve your first turns on the snow, improve your technique or just show you the best hidden powder stacks in the valley.
Vibrant nightlife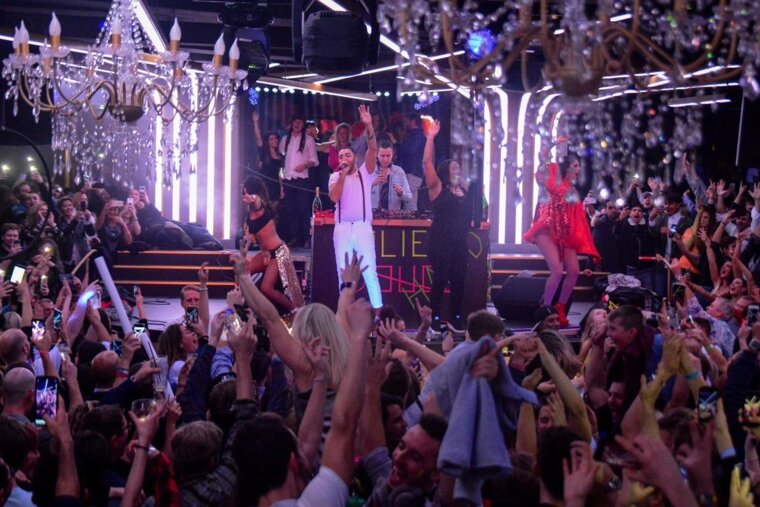 No ski holiday would be complete without a healthy dose of apres-ski fun. Opened last winter, La Folie Douce has become party central in Chamonix thanks to its quirky bashes at the foot of the Brévent slopes featuring live music, costumed characters and champagne showers. The fun then continues at Bar du Moulin, Le Privilege or Chamonix Social Club, where they concoct delicious cocktails. For night owls, L'Amnesia has live DJs on every night during the winter and the summer.
More inspiration...
These are just 10 of the dozens of reasons why Chamonix is the perfect luxury ski destination. This will be a holiday you'll never forget!
Location
Chamonix / Mont Blanc Valley, Chamonix