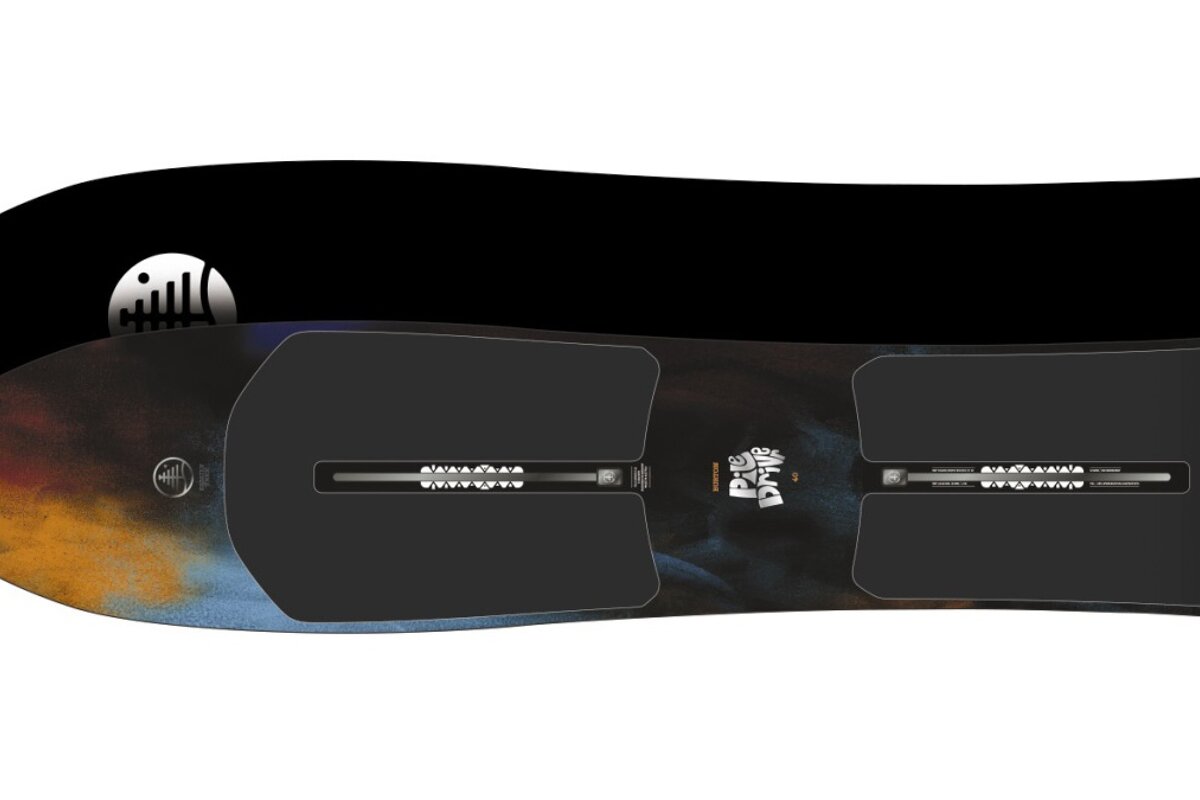 Latest Gear: New Burton Family Tree Pile Driver Snowboard
Take a look at the latest powder board from Burton - ride it with or without bindings
In the past couple of winters Burton have developed their more freeride and backcountry focused snowboards into a range called the Family Tree. The Pile Driver is a new addition to the Family Tree line for winter 2014/15. It's a powder specific snowboard that draws on the look, shape and feel of a surfboard for its inspiration.
Traditionally powder specific boards were longer – the idea being that increasing the surface area helps the board to float. That's true of course but a longer board can sometimes lack manoeuvrability, especially in the trees. At 140cm, the Pile Driver is significantly shorter than any other board on the market. The reason it floats so well is due to its increased width and clever combination of shape and camber.
The widest part of the Pile Driver is right under the front foot which gives the board great stompability in pow, whist that awesome looking mini swallowtail sinks really easily making the nose rise out of the snow. Burton's proven S-Rocker also works to keep the nose afloat by having camber at the tail for added stability and rocker towards the tip.
The thing that really sets the Pile Driver apart though is the fact that it is set up to be ridden with, or without, bindings. When used with bindings, Burton's signature Channel System provides an amazing range of stance options, along with micro adjustability that allows you to get your set up just right. Without bindings the Filet o' Flex pads provide grip to help you slash the snow just like on a surfboard.
No boarding (riding without bindings) is arguably snowboarding in its purest form. It's a tricky thing to master, but anyone who has experienced it will tell you that ditching your bindings brings a new sense of freedom to snowboarding. Many pros claim it has breathed life into their riding – take a look at Johan Olofsson and, more recently, Jeremy Jones. Both talk of how riding a snowboard without bindings is making them look at the mountain in a different way altogether.
Although the Pile Driver is most certainly a powder board, the sidecut does extend all the way to the tail which means that it should be OK for the occasional run on the piste too. But really this board is all about making a pow day even better and providing that surf like feeling on snow.
Burton have been at forefront of snowboarding since day 1 and whatever you're views are on the 'BIG B' it's undeniable that they consistently manage to produce some incredible products that you just have to take notice of. The Family Tree Pile Driver Snowboard is one such product. Take it to the deep trees of Hokkaido, a 50cm day in the Dream Forest or off the back of Whistler Peak when it's deep and untracked and the Family Tree Pile Driver will make your powder day even better.
RRP 600 USD or 470€
-
Read more of Andy's reviews back in our news feed - search 'Latest Gear' or visit his website.