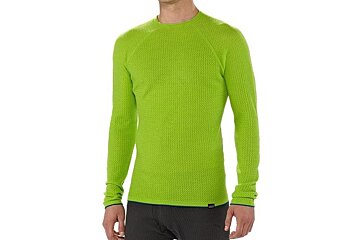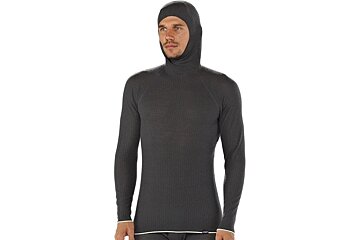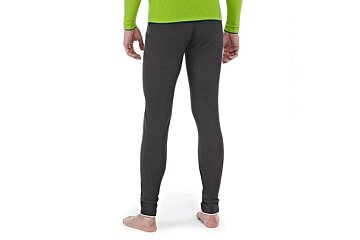 Latest Gear: Patagonia Merino Air Range for Winter 2015-16
Patagonia Merino Air, A New Form of Baselayer
You could be forgiven for thinking that the market for Merino wool base-layers is pretty much saturated. It's been more than a decade since everyone started wearing wool again whilst outdoors and in recent years there have been a glut of new companies offering both technical and lifestyle wear using Merino.
Many brands have come in at a lower price than traditional Merino brands but often at the expensive of the fine grade of wool that is so essential for the fabric to work as it should. Patagonia have had Merino in their range for a good few years now. Sometimes mixing it with Capilene polyester and always making sure there is an environmental story to go with it. Last month the Californian company released Merino Air to the world a new concept in Merino wool base-layers.
To create their Merino Air fabric, Patagonia 'explode' 18.9 micron (ie. very fine) Merino fibres to make them warmer for their weight, then blend the wool with Capilene polyester fibres using a process that produces a seamless garment with builtin stretch. No seams means less rubbing and irritation, less weight and crucially less material waste. The finished textile has a 51% wool and 49% Capilene mix which should result in an extremely breathable fabric that also traps a lot of air and wicks moisture really well. Sounds perfect for active use in cool or cold conditions.
Patagonia source the wool that goes into making Merino Air from farms in Southern Argentina. The sheep are grazed in such a way as to help preserve the fertile grasslands of the area, protecting them against desertification and ensuring the ecosystem's survival into the future. By adopting this method, Patagonia are able to fuse progressive, environmentally sound manufacturing with a design ethos that is focused on technical performance. This approach pretty much defines Patagonia as a brand.
The winter 2015 / 2016 Merino Air range is made up of 3 styles a crew, a hoody and bottoms available in both men's and and women's specific fits. The crew is a simple long sleeved, round necked base-layer and the bottoms have a soft waistband and a fly. The Hoody is a little more interesting. Hooded base-layers seem to be everywhere at the moment. The Merino Air Hoody has a high collar that gives balaclava like protection with the hood up, yet folds down unobtrusively with the hood down. Looks like it should work well under a helmet for climbing, skiing and winter biking.
The Merino Air range is available now through the Patagonia website.
Merino Air Crew £90
Merino Air Hoody £110
Merino Air Bottoms £100
-
Read more of Andy's reviews back in our news feed - search 'Latest Gear' or visit his website.
Watch this