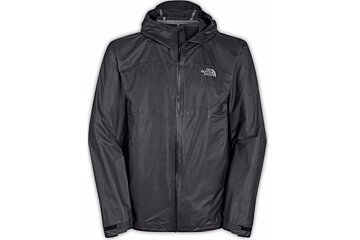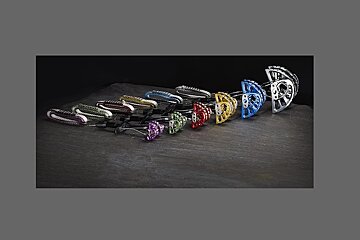 Latest Gear: New Gear for 2016
New Cams from BD, Wild Country, DMM and Metolius
It's not often that all the major players in the climbing hardware market have big updates on the same type of product but 2016 will see the biggest overhaul of camming devices out there for years.
Black Diamond are releasing the new Ultralight Camalot this spring. Camalots are perhaps the world's most popular camming device and they are rightly known for their smooth action and high build quality. They've never been the lightest cams on the market though so the introduction of the Ultralight Camalot makes total sense. BD have managed to knock a whopping 25-30% of weight off (depending on the size) by adding more cut outs to the cam's lobes and replacing the steel cable with Spectra.
Wild Country made the original cam back in the day and for 2016 they've come along with some major updates to the line in the shape of the new Double Axle Friend. Wild Country will set their new cam apart from other double axle designs out there by making the stem a touch longer for more placement options, providing a thumb loop and also a super useful extendable sling.
Lastly both DMM and Metolius also have improved their range of cams. The DMM Dragon Cams get a new groove pattern on the camming lobe surface to increase bite and help prevent the cam from 'walking'. Metolius have also updated the Master Cam by replacing the steel and swedge and replacing it with Dyneema. Metolius will provide a free replacement service when the Dyneema starts to look worn.
All these new cams will be available from Spring 2016.
GoreTex Active and Outdry Extreme Fabric Technologies - The quest for more breathable waterproof fabrics continues on unabated. In 2016 Gore's new Active fabric and OutDry Extreme, used by Columbia, will both claim to offer new levels of active comfort for a waterproof fabric. Both fabrics shun the conventional idea of having a face fabric on the outside of the membrane. DWR coatings traditionally applied to a face fabric can wear off easily and reduce fabric performance significantly by wetting out. This reduces breathability and increases heat loss. Both Active and OutDry Extreme don't actually have a face fabric which increases the textile's ability to repel moisture in process keeping the user more comfortable.
GoreTex Active is very much targeted at the lightweight user who runs and bikes, whilst Columbia's OutDry Extreme is aimed at the more general user. I suspect neither will provide us with the massive step forward that no doubt the fabric manufacturers claim but they do both appear to offer a potential improvement over existing technologies. The North Face HyperAir GTX Jacket is made using Gore Active and will be available in Europe soon. RRP in North America is $250.
Arc'teryx Voltair Avalanche Airbag - Rumored for years but only very recently confirmed as fact, winter 2016 will see Arc'teryx enter the avalanche airbag market. The Voltair uses a 22.2v Lithium Ion Polymer battery to inflate the 150 litre airbag. It's similar to the system used by Black Diamond in their JetForce packs. The Voltair has a few nice additional features though. Firstly the airbag can be deployed multiple times without the battery having to be recharged. This enables the user to perform test runs before having to use the pack in a real world situation a definite plus. The Voltair also uses a quick release connector for quick and simple disassembly during airline travel. Lastly the Voltair simply looks like being a great pack in its own right as it uses AC2 fabric technology to create a very durable and weatherproof design. The Arc'teryx Voltair comes in 20L and 30L sizes and will be available to buy from Autumn 2016 at around £1300 for the full set up pack, battery and charger.
-
Read more of Andy's reviews back in our news feed - search 'Latest Gear' or visit his website.